Welcome to another Champions League GW3 preview article for the Wednesday slate. Hopefully things went well for you on Tuesday; unfortunately I moved off Liverpool in cash games on DK once the team news came out (possibly a big mistake) and went heavy on Aubameyang in all formats. I rarely have high exposure to the chalk strikers, so it was frustrating that he bombed yesterday, especially when I had some nice low owned picks in yesterday's article with Promes and Augustin. I had the Yarmolenko + Ronaldo combo higher than Coutinho + Salah and didn't think I could upgrade much with the extra funds, so I went with the former instead in a lot of spots after being on the latter for most of the day.
At first glance the Wednesday slate looks much tougher; Barcelona, Bayern Munich and PSG are all huge favourites and it will be tough to decide between them. It doesn't look like there are enough good value plays to get exposure to each team. It goes without saying that the likes of Mbappe, Dybala, Muller, Kurzawa, Sandro, Alaba etc are all in play, but I will try to focus on some cheaper players here at midfield and defence.
Defenders
Joshua Kimmich – Bayern Munich, $6700 DK, £19 YH (M)
Kimmich is the top option on the slate, but it's going to be very hard to fit him in with so many expensive forwards in good spots. Kimmich is still taking some set pieces for Bayern and he is averaging 10.1 Crs90 in the Bundesliga this season, which is ridiculous for a defender. If some value opens up once team news is released then it makes sense to try and get him into your lineups.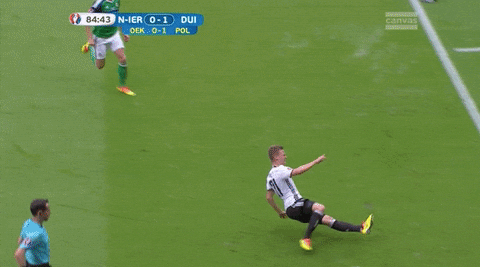 Dani Alves – PSG, $6200 DK, £17 YH
As with Kimmich it will be tough to fit Alves in on Wednesday, but he is one of the best options on the slate if you can make it work. Alves has strong assist potential, so it's a good idea to add him to PSG stacks in GPPs.
Aleksander Kolarov – Roma, $4900 DK, £14 YH
Kolarov has been taking a lot of the set pieces for Roma this season, with 5 Crs90 and 1.6 Sh90 in Serie A. Chelsea are the favourites here, but I can easily see Roma keeping this one closer than expected. We know that Kolarov will get forward regardless, so even if his clean sheet chances are lower than normal he could still do enough to be worth using.
Georgy Schennikov – CSKA Moscow, $4300 DK, £13 YH
Unfortunately it looks like a lot of the value plays will be in this game, which is never what you want to hear. CSKA play with wingbacks in a 3-5-2 system and are at home to Basel, which is the best matchup Schennikov and Fernandes will get in the competition. I am leaning towards Schennikov, who is slightly cheaper and has crossed more frequently than his teammate in the RPL this season. CSKA also have a couple of CBs that are minimum salary on Yahoo if you need to save even more money (Aleksei Berezutski and Kirill Nababkin).
Alejandro Grimaldo – Benfica, $4000 DK, £14 YH
I'm not in love with Grimaldo here, but he is at least cheap enough to consider on DraftKings. Benfica need to win this game and we could see Jose deploy a more conservative style here away from home, with a point from this fixture likely enough to see United into the knockout phase given the overall strength of the group. That said, Benfica did get destroyed 5-0 by Basel in the last game, so tread lightly here.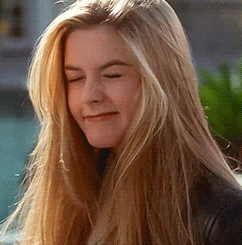 Jonathan Silva – Sporting Lisbon, $3500 DK, £10 YH
Taking a fullback on the road in Turin doesn't sound remotely appealing, but Silva is cheap on both sites at least! Silva has averaged 4.1 Crs90, 2.4 TW90 and 1.9 Int90 in his career, so hopefully he can do enough to be worth using at that price tag…
Fade: Davide Zappacosta – Chelsea, $5500 DK, £15 YH
With Moses out I can see people being excited to use Zappacosta, but he is still priced up from last season despite the fact that he hasn't taken any set pieces for Chelsea. I would rather use Kolarov if you are looking for a fullback from this game.
Midfielders
Arjen Robben/James Rodriguez – Bayern Munich, $8500/8400 DK, £22/21 YH
Bayern were soundly beaten in the last game against PSG, but a home fixture against Celtic is just what the doctor ordered, and they should hopefully be able to score multiple goals here. Bayern have a lot of options in their squad so it's not clear who will start, but I would be fine with either of these two in all formats on Wednesday. If both play I would lean towards James in cash (more crosses) and Robben in GPPs (more shots), but it's a close decision either way and I think you can use them both together.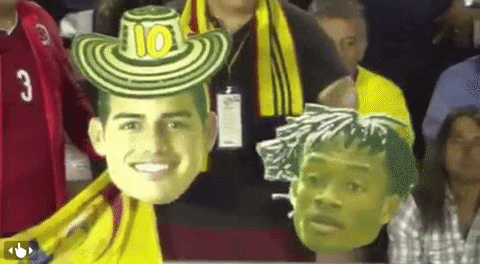 Arturo Vidal – Bayern Munich, $7000 DK, £16 YH
If Vidal starts, he is a great option on Yahoo at just £16. The Chilean midfielder has a safe floor from defensive stats and passes, and he also gets forward and shoots frequently. Vidal was disappointing in the last game, but that was a tough test against PSG and he should bounce back nicely in a much easier matchup. If Tolisso starts instead then he is worth a strong look on DraftKings at $5300. Sebastian Rudy is far less interesting for fantasy purposes as he will sit deep the entire game, but he is minimum salary on DK and £13 on YH.
Alessandro Florenzi – Roma, $5100 DK, £15 YH
The $5k price range on DraftKings is full of OK players in suboptimal situations, so I have gone with Florenzi here given that he is cheaper than most of these guys on Yahoo. Florenzi missed the bulk of last season with a serious knee injury, but he is back fit and started on the wing last weekend against Napoli. Florenzi sometimes takes a couple of set pieces, and he will shoot and cross from open play as well. If Cengiz Under starts instead I am a lot more interested; he is similar to Florenzi for fantasy purposes but is much cheaper at just $3300 on DraftKings and £14 on Yahoo.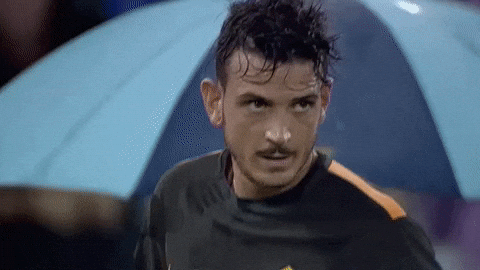 Mohamed Elyounoussi – FC Basel – $4700 DK, £14 YH
I do prefer the home side in this one, but Basel did manage their biggest ever win in European competition last time out, whereas CSKA suffered their worst ever home defeat in Europe. Unfortunately for Basel their top scorer Ricky van Wolfswinkel is injured, and whilst Demitri Oberlin did well in the last game I am more interested in Mohamed Elyounoussi. The Norwegian likes to shoot and has 2 goals and 7 assists in 9 league games this season. His playing time is a potential issue, but if Basel can score Elyounoussi is a strong bet to be involved somehow when he is on the field. You have to go back to 2006 for Akinfeev's last clean sheet in the competition, which weirdly came in an away game against Henry and van Persie (two of the current CBs were also playing that day). He has no clean sheets at home in 25 UCL appearances.
Bibras Natcho – CSKA Moscow – $4300 DK, £13 YH
On the other side of the ball is Bibras Natcho, who is a cheap CM that should take a few of the set pieces for CSKA. Natcho looks like a high floor/low ceiling play better suited to cash games than GPPs, but he does chip in with goals and assists every so often (2 goals this season in 12 appearances). Also give a look to teammates Aleksandr Golovin and Georgi Milanov, who are even cheaper than Natcho but are more suited for GPPs.
Fade – Sporting Lisbon Midfielders
Marcos Acuna, Bruno Fernandes and Gelson Martins are all decent fantasy options in some matchups and they are cheap on this slate too, especially on DraftKings. I expect people to be a bit interested in them for that reason, but this is a horrible matchup for Sporting. If you are desperate for more value plays then I would look at the Benfica players instead, although I'm not excited about either team.
Forwards
Lionel Messi – Barcelona, $12300 DK, £29 YH
Messi just keeps getting better; he has just under 7 Sh90 this season, which is ahead of everyone in Europe. Just play him!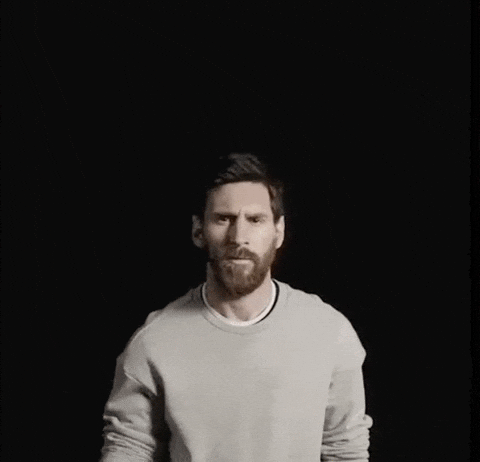 Neymar – PSG, $11500 DK, £26 YH
Ideally we would play Messi and Neymar in the same lineup, but unfortunately there is a salary cap. Neymar is obviously a fantastic play against Anderlecht, but if choosing between the two I would do my best to find the extra salary for Messi. If you can fit both without damaging the rest of your lineup too much, then it makes sense to do so.
Robert Lewandowski – Bayern Munich, $10400 DK, £27 YH
I expect people to use Lewandowski, but he is probably going to end up being a bit underowned here even in an amazing matchup. There are so many good options at forward  and people will probably look to pair some of the Bayern midfielders with the likes of Messi and Neymar instead, given that Barca and PSG don't have many players we are interested in outside of the forwards. That said, Messi and Neymar's floors are so high that one goal from them will probably be enough to cancel out 2 goals from Lewandowski, so he is the 3rd choice here in all formats if you aren't worried about ownership.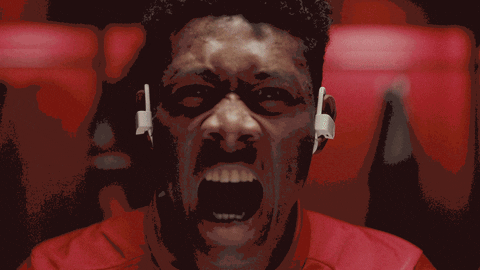 Edinson Cavani – PSG, $10100 DK, £25 YH
If PSG can get goals against Anderlecht then Cavani is more likely to be the one scoring them instead of Neymar. He isn't in play in cash games for me, but it's always worth giving him a look in GPPs. As with Lewandowski, he will need 2+ goals to be worth using on this slate, so don't roster him unless you agree with the bookies that PSG will score multiple goals here.
Luis Suarez – Barcelona, $9400 DK, £24 YH
Suarez is always slightly overlooked in DFS as a result of being on the same team as Messi. I like pairing both together in GPPs and hoping for a big win from Barca, which is something that people might be reluctant to do because it means you have to fade players from PSG and Bayern.
Vitinho – CSKA Moscow – $6300 DK, £19 YH
Vitinho is still shooting 5.6 times per 90 and he takes some of the set pieces for CSKA as well. He is a great mid-range option with a high floor and nice ceiling in this matchup, although it's hard to use a forward spot on him on Yahoo, where Messi and Neymar don't have multi-position eligibility.
Henry Onyekuru – Anderlecht, $4200 DK, £13 YH
I think the correct move is to spend up at forward on this slate, but if you are desperate for a punt then Onyekuru is my favourite of the bunch despite a nightmare matchup against PSG. Everton need to recall this guy ASAP; he leads his team with 6 goals in 9 appearances this season as a winger and has excellent stats to back it up.
I wasn't sure about Henry Onyekuru this summer due to lack of data, but this is stompy.

Looks like Everton nailed this one. pic.twitter.com/8fFtU61P3H

— Ted Knutson (@mixedknuts) October 17, 2017
Fade: Eden Hazard – Chelsea, $8600 DK, £23 YH
This is probably an obvious one, but I saw a lot of people using Hazard last weekend so I thought I would mention that he is overrated for fantasy purposes and has a tough matchup on Wednesday. It's probably safe to fade him on most slates, especially when he is priced above $8k on DK and £20 on YH.
Conclusion
Thanks for reading! Please share the article if you enjoyed it, and look out for the EPL preview later in the week. Good luck in your contests today!
All data by Opta.