The UCL kicks off on Tuesday, and I decided to do a quick Champions League preview article to give an idea of some of the players to look at on the upcoming slate. Just because I didn't mention someone here doesn't mean that they are a bad play; there are a lot of excellent options on this slate. It's always important to trust your own research when playing DFS, and if you are entering multiple lineups into the big GPPs, make sure to pick a few guys that you like rather than trying to get exposure to a lot of different players.
I'm not going to talk about goalkeepers here; there are a lot of heavy favourites with strong chances at the win and clean sheet bonuses, so it is likely that you will need a good score from your goalie to win money on this slate. I think we will see a lot of people paying down at the position, particularly with big names like Buffon and Oblak under $5000. A cheap keeper could do just enough to avoid killing your lineup, but in my opinion it makes sense to spend up at the position to access the upside needed to win GPPs. Make sure your goalie has a chance to at least get the clean sheet bonus and ideally the win as well. If you punt at GK, you are basically saying that you think the salary savings are worth 10+ extra points elsewhere.
Defence
Joshua Kimmich – Bayern Munich, $5400
Kimmich has been splitting set piece duty with Franck Ribery in the Bundesliga, and the Bayern fullback looks to be an excellent option in all formats on Tuesday. Anderlecht are no pushover; the Belgian champions reached the quarter finals of the Europa league last season, eventually losing a close encounter vs Manchester United. That said, Bayern are on a different level, and the German giants are playing at home with the highest implied goal total on the slate. Kimmich should have plenty of opportunities to rack up the points here, with a good chance to earn a clean sheet or assist to add to his safe floor from crosses. David Alaba and Juan Bernat are unlikely to be fit for this game, and if Rafinha starts instead he makes a nice stacking partner with Kimmich and Neuer.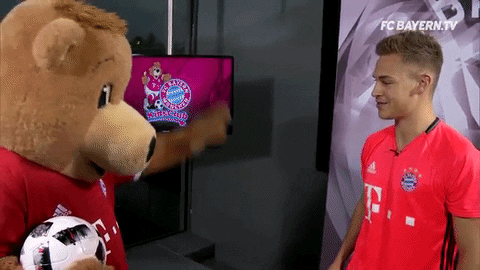 Dani Alves – PSG, $5700
The veteran fullback isn't showing any signs of slowing down, and whilst Celtic have been in good form, PSG should be able to get off to a winning start in this one. We know Alves likes to get forward and fire in crosses and shots (1.15 Sh90, 4.6 Crs90), and a front three of Neymar, Cavani and Mbappe always gives him a great chance for an assist (0.29 xA90). Teammate Layvin Kurzawa doesn't cross as often as Alves but he also likes to shoot, and both fullbacks can be paired with Kevin Trapp for a nicely correlated stack in GPPs.
Daley Blind – Manchester United, $5200
Blind was rested on Saturday, so he should be nice and fresh for United's home match against Basel. Blind has been splitting corner kick duty with Mata and Mkhitaryan in the Premier League this season, and if that trend continues he is one of the safest options at the position, particularly in excellent home matches like this one. The Dutchman has scored double-digit fantasy points in all of his league games so far, and he chipped in with two open play assists for the Netherlands in their most recent match against Bulgaria. Antonio Valencia hasn't been as reliable as Blind this season, but the two fullbacks can be paired with de Gea/Romero for a GPP stack (do you notice a theme yet?).
Davide Zappacosta – Chelsea, $5500
Zappacosta might earn his first start for the club on Tuesday, and if he is in the lineup he is yet another great option at the fullback position. It's unlikely that Zappacosta will take over set piece duty if Fabregas and/or Willian are on the field, but he managed over 5 Crs90 from open play in addition to set piece duties at previous club Torino. Chelsea have the highest clean sheet odds on the slate due to a home fixture against FK Qarabag, and whilst I prefer the three players above in cash games, I like Zappacosta plenty in GPPs. Marcos Alonso is listed as a defender again and he is likely to be low owned compared to the other players in his price range; we have already seen his upside this season though and the Chelsea defense is yet another appealing GPP stack.
Aleksandar Kolarov – Roma, $5400
Kolarov had a tendency to go AWOL at times last season, and Roma have decided that it's best to use him in his preferred LB position rather than experimenting with him at CB. We have seen Kolarov's upside as a fullback and the Serb had 9 crosses (2 from corners), 2 shots (hit the post) and created 4 chances in a 3-1 loss to Inter Milan. He has also scored three times in his last four games (twice for Serbia). Roma have a tough match-up against Atletico Madrid, so with the attention likely to be focused on the heavier favourites Kolarov could be a sneaky GPP play with low ownership. Roma might struggle more than usual to score, but they should still have opportunities to generate peripheral stats – Atletico had just 47% possession in their away games last season in all competitions, which is a lot lower than most elite teams. If Bruno Peres starts at RB he is a nice value at $4600 to pair with Kolarov and Alisson if you think Roma can earn a positive result against one of the best defensive teams in world football.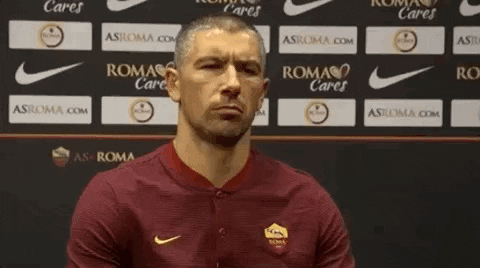 Georgy Schennikov – CSKA Moscow, $4200
Schennikov has been playing at LWB this season for CSKA, and which has led to him crossing 4.8 times per 90 in the Russian Premier League. He has scored three times in his past five games and although he is yet to register an assist, it looks to be only a matter of time (2 CC90, 0.27 xA90). It's very tough to go away to Benfica though, and the home side deserve to be heavily favoured in this game, which makes Schennikov a GPP play only.
Arif Dasdamirov – FK Qarabag, $3000
Given the abundance of elite defenders with great matchups, I would recommend trying to pay up at the position if possible. If you are desperate to save some salary, there is a chance we see Arif Dasdamirov starting at RB for Qarabag. This is a terrible match-up and realistically 6-7 points looks like Dasdamirov's ceiling here, so consider whether the salary savings are worth enough extra points elsewhere before you roster him. You might be better off using a centre-back with a good chance at a clean sheet and one or two shots from set pieces, such as Mats Hummels.
Fade: Barcelona Fullbacks
Jordi Alba, Nelson Semedo, Sergi Roberto, Aleix Vidal and Lucas Digne all appear to be nice value plays on the surface, but Barcelona aren't a cross-happy team and the fullbacks don't generate enough peripheral stats to help your lineups. All five of them generate under 2.5 Crs90 and 0.15 xA90. I also think that the bookies are giving Barcelona a bit too much respect here against a Juventus side that is arguably a better team at the moment.
Midfield
Neymar – PSG, $10,300
I don't have the best relationship with Neymar after his late surge against his current team in last season's Champions League cost me a lot of money. It's not really fair that he gets to beat up on teams in Ligue 1 and he looks sure to have a huge year this season in France. Angel Di Maria will miss this game, so Neymar should have a monopoly on set pieces to go along with elite upside (0.82 xA+xG90) in a good matchup. You will have to spend a lot to get him, but he is deservedly priced as the top option on the slate. If Draxler or Moura start, it's worth noting that they have a chance to steal some set pieces away from Neymar, but he is still one of the safest plays on the board.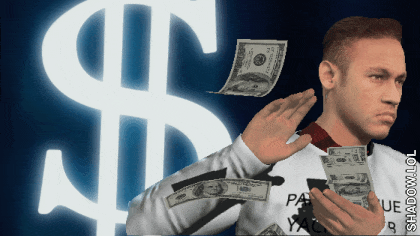 Arjen Robben – Bayern Munich, $7900
Robben perhaps hasn't received the credit he deserves due to being plagued by injuries throughout his career, but he is one of the best wingers in world football even at 33 years old. The Dutchman averages 4 Sh90, 2.5 CC90 and 3.7 Crs90, resulting in 0.66 xG+xA90. Robben's floor is high due to his shot volume, and his ceiling is huge in this match-up, too. $7900 looks too cheap for Robben on this slate and he is viable in all formats.
Juan Mata – Manchester United, $6300
United surprisingly drew 2-2 with Stoke at the weekend, but all of the usual suspects are in play here in a good match-up against Basel. Pogba has two goals and two assists so far this season, and Mata and Mkhitaryan split corners in the last game with Blind on the sidelines. Mata is the cheapest and is my favourite option of the three, but they should all be on your radar in GPPs on Tuesday. It's worth noting that ownership is usually higher than it should be on the English teams on UCL slates, so you might want to look elsewhere to differentiate yourself from the crowd.
Cesc Fabregas – Chelsea, $7100
Cesc Fabregas left fantasy owners disappointed on Saturday, but he gets a nice opportunity to bounce back against Qarabag on Tuesday. Fabregas should take the set pieces and has a good chance to chip in with an assist or two. If Cesc doesn't start, then Willian immediately becomes the most likely Chelsea midfielder to claim set pieces, and he is also very reasonably priced at $7600. Be aware that you will likely need a huge score to win GPPs and potentially even to cash in double-ups, so it's probably best to avoid set piece takers like Cesc unless you think he has multi-assist upside.
Marcos Acuna – Sporting Lisbon, $7000
It can be tough to go and win in Greece, but the bookies are expecting this game to be close, albeit potentially low scoring. Acuna has great stats in limited minutes for Lisbon (2.8 Sh90, 2.6 CC90 and 11.1 Crs90) and as the main set piece taker he should be able to put up plenty of points in this one. We have already seen what Acuna can do in the Champions League qualifiers (18 and 30 DK points) and if he can carry that form into the main event he will be a great fantasy asset in the two games against Olympiakos. That said, he is priced up near the players on the big favourites, so I am viewing him as more of a GPP pivot off the likes of Chelsea or United rather than a core play.
Marko Marin – Olympiakos, $4800
At the opposite end of the pitch from Acuna is Marko Marin, who is playing his football in Greece these days after things didn't really work out for him at Chelsea. Main set piece taker Konstantinos Fortounis hasn't been starting recently for Olympiakos and Marin has been picking up the slack, with double-digit points in both qualifying fixtures against Rijeka. There is a risk that Marin is subbed off early, but he looks like a nice value play with not a lot of obvious cheap midfielders on the slate. If Fortounis starts Marin becomes nothing more than a GPP dart throw, but you could consider using Fortounis instead. Marin doesn't have the upside of the bigger names on the slate, but I would rather use him in the flex than a defender if you are short on salary.
Fade: Ousmane Dembele – Barcelona, $7100
Dembele is extremely talented and the young winger is typically a great DFS option, especially when priced this low. However, a visit from Juventus is a very tough test for Dembele's first start and I am not as optimistic about Barcelona's chances in this one as the bookies appear to be. Even without Bonnuci Juventus are an elite defence; it's hard to recommend fading Messi but it's worth remembering that his ceiling is lower than it would typically be in this match-up.
Forward
Robert Lewandowski – Bayern Munich, $9500
I'm sure everyone knows already how good Lewandowski is; his 0.91 xG+xA90 is third on the slate, just behind Messi and Dzeko. The bookies are giving him around a 75% chance to score on Tuesday and it's hard to ignore that sort of upside despite having plenty of other options available. Even at medium-high ownership, Lewandowski is a great option in GPPs, but make sure you can differentiate yourself elsewhere if you are going to use him.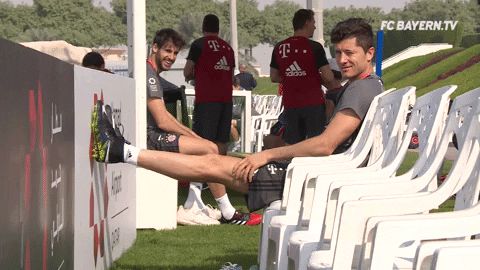 Edinson Cavani – PSG, $9200
With a lot of attention likely to be focused on Neymar and Mbappe, Edinson Cavani could go a bit overlooked. Mbappe looks like an elite talent, but Cavani was more productive in Ligue 1 last season and he has as much upside as anyone on the slate. I will be hopping on Cavani in GPPs in the hope that he is significantly lower owned than his teammates.
Alvaro Morata/Michy Batshuayi – Chelsea, $8500 and $7700
It's not clear who will start the European games for Chelsea yet this season, but both are excellent options in this price range. Morata has been on fire since he moved to London and Michy has also looked great whenever he has been given some playing time. I personally prefer Chelsea to the PSG/United forwards given the discount in salary and (hopefully) ownership.
Diego Perotti – Roma, $6100
We have already discussed the fact that this is a difficult match-up for Roma, but Perotti should still generate peripheral stats thanks to 7.4 Crs90. He will be on set pieces for Roma and is priced low enough to consider at forward if you need to save a bit of money, particularly in cash games. Perotti does typically have goal and assist upside too, but it's lower than normal against a tough opponent like Atletico. This is more of a 'best option below $6100' play rather than a play I am extremely excited about, but if you have a lineup that you like elsewhere with high ceiling players, Perotti should be a nice way to round it off.
Vitinho – CSKA Moscow, $5300
This isn't a good match-up for Vitinho, but he looks like one of the better value options on the slate for those in need to save a bit of salary. Vitinho takes set pieces for CSKA and his stats from the Russian league are elite across the board (5.9! Sh90, 2 SoT90, 3 CC90, 6.2 Crs90, 0.64 xG+xA90). It's always risky trusting data from the Russian league, but I am fine with using him in all formats given the discount he offers compared to other options at the position. CSKA have one of the lowest goal totals on the slate, but given Vitinho's high floor and low salary, a single goal from him should be enough to make him a good GPP play. As with Perotti, Vitinho is more of a filler play if you only have $5300 left, not the first guy you should be plugging into your lineup.
Fade: Antoine Griezmann – Atletico Madrid, $7800
Griezmann is a good example of a player whose real-life reputation exceeds his DFS value. Roma aren't exactly a scary defense, but Atletico are away from home and they don't really generate enough shot volume to make Griezmann an attractive option, with multiple goals likely to be required for him to end up on a winning GPP team. Fernando Torres actually had better stats last season (including xG and xA), but I will be avoiding both players on Tuesday. Sorry Antoine!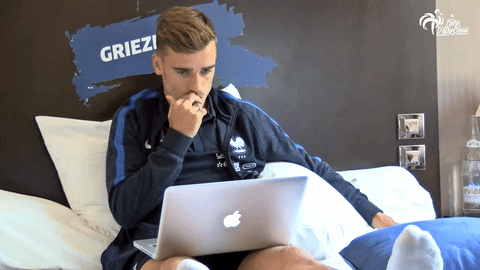 Conclusion
Thanks for reading! I'll try and get something up for the Wednesday slate if I have time, so follow @FantasyFutopia or @tom_whelan on Twitter to find out when it's posted. Good luck!
All data by Opta.