Welcome to another Champions League preview, this time for Wednesday's slate. In cash games on Tuesday I had to decide between using Mata and two cheap defenders, or avoiding him and using three defenders instead. Ultimately I decided that it was better to use Mata; I thought that I would need more upside on this slate and I was worried that James might take CK for Bayern, so whilst I still liked Kimmich I was fine with saving a bit of salary at the back instead. It was looking like I would scrape into the money until that late goal ruined my night. The bad chalk like Bruno Fernandes and Andrija Zivkovic also did well, which meant that the Neymar + Lewandowski lineups were safe.
I am hoping for better on the Wednesday slate, but it doesn't look like the easiest slate at first glance, with Real Madrid a huge favourite at home to APOEL Nicosia. It's going to be hard to get away from them in GPPs, even at huge ownership. If you can find a way to make a unique lineup with Ronaldo, it certainly makes sense.
Defender
Marcelo – Real Madrid, $5900
There are a few defenders with set piece duty on the slate, so it isn't necessary to pay all the way up to Marcelo. That said, the best LB in world football is still one of the top options at the position on Wednesday due to a cupcake matchup with APOEL. Marcelo generates 5.5 Crs90 from open play and is a strong bet for an assist, with 1.9 CC90. If you can fit him in, you are unlikely to regret it. Daniel Carvajal also could chip in with an assist here, but his floor is lower than teammate Marcelo and he deserves to be $900 cheaper.
Marcelo in training. 🔥

via @realmadridenpic.twitter.com/2c0QB37Cat

— Football Showboat (@ShowboatVines) September 5, 2017
Faouzi Ghoulam and Darijo Srna – Napoli and Shakhtar Donetsk, $5600 and $5300
Ghoulam (8.4 Crs90) and Srna (6.2 Crs90) will face off opposite each other on Wednesday, and both fullbacks take corners for their respective clubs. Napoli are one of the best teams in Europe right now in my opinion and I made a bet on them to win the trophy this season, so I was annoyed when they got drawn in City's group. The Italians are the favourites here, but it's always tough to go away to Ukraine. Both defenders are great options, but I would only pick one of them to use in your lineup.
Benjamin Mendy – Manchester City, $5800
In the other game in group F we have City travelling to the Netherlands to face Feyenoord. Mendy has been a constant threat in the EPL since he joined City and his constant low crosses behind the opposition's back line are deadly. Mendy is priced up at $5800 and doesn't take set pieces, so he is more of a GPP play for me, but he has as much upside as any defender on the slate.
Alex Telles and Caner Erkin – FC Porto and Besiktas, $5200 and $3600
We have another pair of set piece taking defenders that will do battle against each other in this one. Porto are the better side and deserve to be big favourites here, so Telles (8.7 Crs90) is the preferred option of the two if you ignore their salaries. However, Erkin has been priced down to just $3600 after missing a lot of time last season. The Turkish fullback has averaged 10.3 Crs90 in limited minuted since the start of the 16/17 season, and he is one of the best value plays at the position. Keep an eye on the starting lineups; Miguel Layun hasn't played much this season, but if he gets the nod here he might take set pieces ahead of Telles and is a good play at $5500.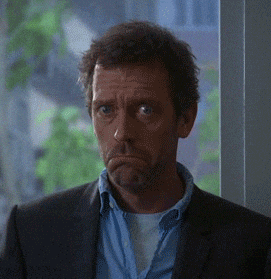 Ben Davies – Tottenham Hotspur, $5400
Davies has been excellent so far this season, and he is still taking some corners for Spurs. The matchup against Borussia Dortmund is much tougher for Davies than some of the other names in his price range, so his floor is lower than it would normally be. That said, he still looks like a decent play in GPPs if you are optimistic on Spurs' chances to get a positive result.
Dmitri Kombarov and Andrey Eshchenko – Spartak Moscow, $4300 and $4100
Spartak have been using a 3-5-2 system this season, with Kombarov and Eshchenko playing as wingbacks. The Russian side travel to Slovenia to face minnows Maribor, and they are decent favourites here despite being away from home. With all of the excellent options in the $5k range it isn't ideal to dip down this low at defender if you can help it, but the Spartak fullbacks are certainly playable if you need to save a bit of money.
Dan-Axel Zagadou – Borussia Dortmund, $2500
The DK algorithm seems to hate Dortmund, with basically everyone on the team being a bit underpriced. We don't have much data on Zagadou and this is a tough matchup, but it's never too bad to think about using a fullback for minimum salary.
Fade: Sergio Ramos – Real Madrid, $3800
Ramos is probably the best centre-back in the world right now (at least top three) and he is always worth considering on DrafKings when Real are heavy favourites due to his goal upside (0.17 xG90). I suspect a lot of people will try to fish for a goal from Ramos on Wednesday, especially as he had a goal and assist for Spain over the international break. The bookies have him at around 20% chance of scoring, and I would rather hope for the 80% outcome and look elsewhere given Ramos's low floor.
Midfield
Gareth Bale – Real Madrid, $8200
All of the Madrid midfielders are excellent options on Wednesday and I expect a lot of people to pair at least one of them with Ronaldo. Kroos is on set pieces and is the best midfielder in the world in my opinion; he looks like a strong cash game play at $7100. I originally wrote up Marco Asensio here but it looks like the youngster will be rested for this game, so my attention is instead moving to Gareth Bale. We all know about Bale's upside (0.66 xG+xA90) and $8200 is too cheap here. He usually wouldn't be someone I am looking at in cash games, but it's hard to ignore him in this matchup. Isco is always a threat for goals and assists too, and if Lucas Vazquez starts he is very cheap at $5800.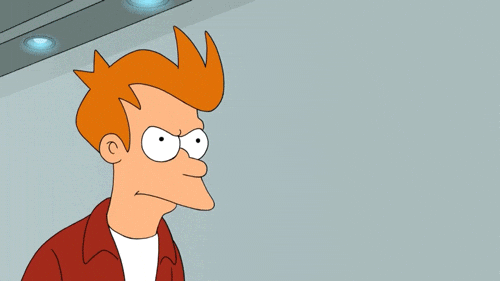 Philippe Coutinho – Liverpool, $9200
Salah is a doubt for this game, and Coutinho is expected to start this one. Hopefully people have already forgotten just how good Phil is for DraftKings scoring, and an expensive salary and matchup against Sevilla might keep his ownership down, with everyone spending up for Ronaldo instead. A potential minutes limit is a concern here and he could be still suffering from mindset issues after the summer transfer saga, but it's rare that you will be able to get him at such low ownership.
Christian Eriksen – Tottenham Hotspur, $8600
This is probably as cheap as you will see Eriksen all season. Yes, it's a tough matchup, but he has been priced accordingly. I am not scared of using him in GPPs on Wednesday.
Kevin De Bruyne – Manchester City, $9900
King Kev is in a similar situation to Coutinho in that he is overpriced here given his deeper role in this new-look City side. However, we saw against Liverpool that the assist upside is still there, and he is also getting plenty of crosses to give him a nice floor on DraftKings. I doubt many people will own him given his salary, and whilst it's expensive to pair him with Jesus or Aguero, you are also sure to have a unique lineup in GPPs by doing so.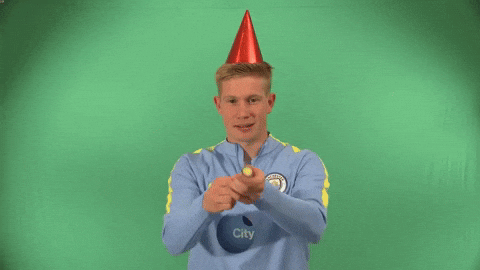 Lorenzo Insigne – Napoli, $8500
Insigne is one of my favourite players to use on DrafKings. He doesn't cross much, but 4.4 Sh90 gives him a safe floor regardless, and his upside is huge in most matchups (0.61 xG+xA90). This will be a tough away fixture for Insigne, but he is a nice pivot of the chalkier Bale in GPPs. Teammate Callejon takes some corners and is $200 cheaper, but I still prefer Insigne regardless.
Nuri Sahin and Gonzalo Castro – Borussia Dortmund, $3700 and $3600
If you need a value play for cash games, the Dortmund midfielders are all a bit cheap here. Sahin and Castro have been taking corners this season and they look like OK salary relief options if you are strapped for cash. My pick of the two would be Castro given that he plays a bit further forward and costs $100 less.
Ricardo Quaresma and Anderson Talisca – Besiktas, $7800 and $6700
This is a tough matchup for Quaresma and Talisca, but they are typically great fantasy options, so it's worth mentioning them here. Quaresma averages 13 Crs90 and 2.9 Sh90, which makes him elite on DraftKings in good matchups, and Talisca averages 4.8 Sh90. I am concerned about their upside here, which puts them lower down the list than they would normally be.
Valon Ahmedi – Maribor, $3800
Attacking midfielder for Maribor that takes some set pieces. I'm not sure how many set pieces he will actually get here (maybe 3 max?), but he is $3800.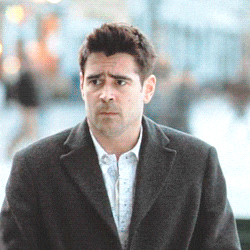 Jean-Paul Boetius, Steven Berghuis and Jens Toornstra – Feyenoord, $6100 and $5800 and $4600
City should dominate this game, but against weaker opponents these three are excellent fantasy options. They all fill up the stat sheet with plenty of shots, crosses and chances created; Berguis takes corners and has four goals in four games this season, and Boetius has three goals and two assists. Toornstra also takes some corners and has two goals and two assists of his own so far in the Eredivisie. This is strictly a GPP play only, and don't go overboard here, but Feyenoord should have one or two decent chances and with Bravo in goal anything could happen. Who cares what the numbers say, am I right Bruno Fernandes owners?
Fade: Sadio Mane, $8400
Mane has been excellent this year and it's not really surprising given his talent. However, with Salah out there should be more defensive attention on Mane, and I expect Liverpool to play more through Coutinho as well. Mane could obviously get on the scoresheet here but there are plenty of better options in that price range in my opinion.
Forwards
Cristiano Ronaldo – Real Madrid, $10600
Just play him.
Dries Mertens – Napoli, $9600
Ronaldo is playing APOEL, which means Mertens will be low owned.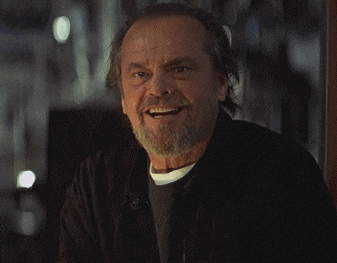 Gabriel Jesus and Sergio Aguero – Manchester City, $9000 and $9400
Ronaldo is playing APOEL and Mertens is also on the slate, which means Jesus and Aguero should be very low owned.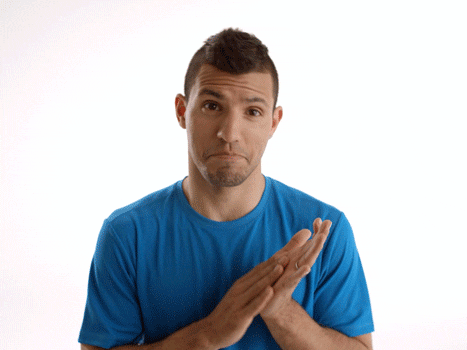 Harry Kane – Tottenham Hotspur, $8800
Like Eriksen, Kane has been priced down as a result of his matchup. His ceiling is lower than it would be on a typical EPL slate, but he has been discounted accordingly.
Quincy Promes – Spartak Moscow, $8200
Promes gets an ideal fixture against Maribor to help kick-start his UCL campaign, and he is an excellent option in all formats on Wednesday. The Dutchman takes set pieces for Spartak and also averages 5 Sh90 and 3.5 CC90 in the Russian League, leading to 0.76 xG+xA90. Load him up with confidence.
Emil Forsberg – RasenBallsport Leipzig, $7100
I haven't talked much about this game, but it looks like the most interesting fixture to watch for neutral fans on Wednesday. There are quite a few intriguing options for DFS here, and my favourite is Forsberg, which is apparently pronounced Forsberry according to this article. Berry takes some set pieces for Leipzig and he contributed an elite 0.73 assists per 90 last season in the Bundesliga (19 total). He probably ran berry good to hit that mark (0.43 xA90), but regardless he looks like a nice pivot off Kroos if you need a flex play in the low $7k range.
Moussa Marega – FC Porto, $6700
The bookies like Porto to score a couple against Besiktas, and Marega is my pick to find the back of the net. Marega managed 13 goals and 6 assists last season for Vitoria de Guimaraes playing mostly on the wing or as a second striker, and has scored 3 in 5 games for his new club. It's a small sample, but his stats for Porto this season are 4.3 Sh90, 1.5 CC90, 2.6 Crs90 and 0.65 xG90 with Vincent Aboubakar also on the pitch. Aboubakar is out for this one, and Marega will have to take over as the main man for Porto.
Fade: Christian Pulisic – Borussia Dortmund, $5900
There is a lot of hype around Pulisic thanks to his performances for the USMNT, and his price also looks budget-friendly at $5900. Both of these factors might combine to drive Pulisic's ownership up a bit higher than it should be in GPPs, even though this isn't really a great spot for him in a tough away fixture. I would much rather take the savings on teammate Maximilian Philipp if you want to punt at forward, but overall this isn't the spot to use goal dependent Dortmund players.
Conclusion
Thanks for reading! Good luck in your contests on Wednesday and I'll see you back here for the EPL later in the week.
All data by Opta.