Gameweek 9 wasn't the most exciting, but as you will see in the gameweek 10 preview I'm hoping for more fireworks this time. We have four of the top 6 on the slate in good spots, and the other two games feature teams that all have poor defences. Hopefully this preview will give you all of the information you need to help construct winning lineups this weekend!
Arsenal vs Swansea City
Last weekend was the first time Lacazette, Sanchez and Ozil have all started together, and as a result the Arsenal attack was explosive enough to get Koeman sacked. Arsenal are rotating heavily in Europe and actually seem to have quite a deep squad, so whilst a lot can happen in the January window I think they can sneak into 4th place ahead of Chelsea if Ozil and Sanchez remain at the club until next summer.
I mentioned at the start of the season that we should see Ozil start to create more chances with Lacazette and Ramsey in the side, and that certainly was the case last week (8 chances created). Ozil has received a lot of criticism in recent months for his lack of goals and defensive effort, and whilst you would like him to improve in both areas it shouldn't be his job to contribute heavily in those aspects of the game. I personally think Wenger is more to blame for failing to set the team up properly to get the best out of an elite creative midfielder like Ozil, and last week we finally saw a starting XI that can allow him to shine. A home date with Swansea is an excellent spot for the Arsenal attack to keep rolling, and whilst Ozil isn't a priority play this week he's still underpriced on Yahoo (£18) and makes for a strong stacking partner with Lacazette or Ramsey in GPPs.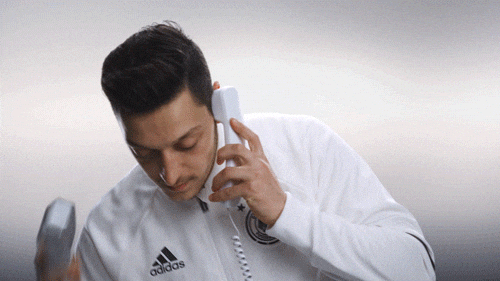 Sanchez was already an elite fantasy option, and the fact that he now appears to be taking left-sided corners boosts his floor even more. Everything lines up for Alexis to smash this weekend, and the only real downside in using him is that there are a lot of other high end options this week who might be difficult to fit in lineups alongside him. Lacazette's floor is low and he doesn't play the full 90 minutes, but he's a more budget friendly option on DraftKings for GPPs. Aaron Ramsey is now the most expensive midfielder on Yahoo which seems a bit ridiculous, but he's still relatively affordable on DraftKings at $6100. I doubt we'll see another 5 shots on target performance from him here, but he does have nice upside in this matchup if you want a cheaper way to get some Arsenal exposure. Xhaka appears to be mostly off corner duty and he's the one easy fade in this Arsenal side as a result.
Arsenal still have some issues without the ball, but even after shooting 19 times against Leicester last week Swansea still rank 20th in shots per game. I won't be touching any Swansea players this weekend, and Arsenal defenders are strongly in play on Yahoo. I'm less interested in the fullbacks on DraftKings – Kolasinac only has 8 crosses all season (0 in his past 2 games) and Bellerin is an assist or bust player thanks to low tackle and interception numbers. Petr Cech looks likely to pick up a win and clean sheet but he might not make a single save in the process, so his upside is limited for GPPs.
Crystal Palace vs West Ham United
Both sides will be desperate for 3 points here after losing last week (and for most of the season!). Palace have been a sieve defensively, ranking 20th in xG against and 19th in xG/Sh against despite limiting opponents to league average shot volume. The attack hasn't been much better, especially since Benteke's injury. They shouldn't be at the bottom of the table, but it wouldn't be surprising if they stay there for a while at this point. That said, they have played 3 of the last 4 away from home, and the other game was against Chelsea. This is their first match against a below average opponent since GW4.
Zaha was inexplicably the highest owned player in some DraftKings GPPs last week in a tough away fixture at St James's Park. He was cheap and forward eligible, but that's still no excuse to use a player that generated below average output in all key fantasy metrics last season. Zaha wins a lot of fouls, but that's not enough to make me want to use a player who is usually massively overvalued in DFS.
I'm more interested in Andros Townsend, who is also M/F eligible on DK now and is cheaper than Zaha this week. Andros shoots and crosses more frequently than Zaha and also takes some of the set pieces, giving him a nice floor on DK. The issue for Townsend is his shot locations; 81% of his career EPL shots are from outside the penalty area, and he has ZERO shots from inside the six-yard box (211 total attempts). West Ham haven't been great defensively so far, but be wary of the fact that Andros's typical shots only have about a 5-6% chance of finding the back of the net (ignoring finishing skill) and he's only taking 2 per 90 minutes. He's likely to top 10 DK points this week, but will be lucky to eclipse the 20 point mark.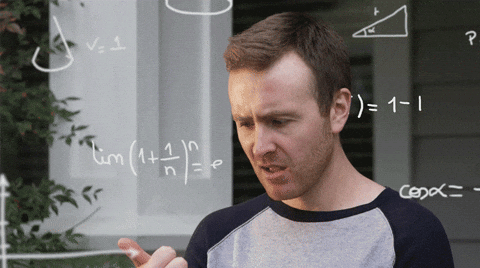 I'm a lot more interested in Cabaye and Loftus-Cheek this week, who both stand out as nice values on DraftKings and Yahoo. Cabaye is taking a lot of the set pieces for Palace and he should have enough crosses to give him a safe floor at that salary. Loftus-Cheek has been the one bright spot for Palace this season and they will be glad to have him back fit for this game. He's a nice punt option if you need to save money in GPPs.
On paper it looks like West Ham should have an above average attack but they have really struggled so far this season, ranking 14th in xG and 19th in xG/Sh. A 3-0 thrashing by Brighton last week doesn't inspire confidence, and it feels like Bilic has been on his final warning for over a year now. A match against Palace is an ideal prospect for Slavan, but it won't be easy for the Hammers and they will probably have to score more than once to win this game. That said, the second team did beat Spurs midweek, so there is at least a shred of hope for the West Ham attack here.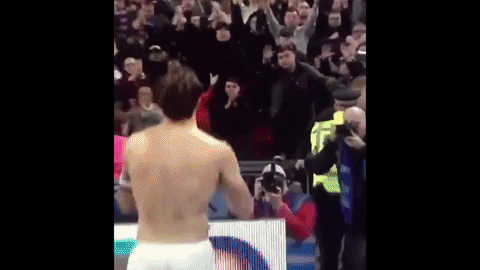 Manuel Lanzini is the only West Ham player that stands out as being cash game viable on either site ($6100 DK, £15 YH). Lanzini took set pieces and had 5 shots and 11 crosses in the loss to Brighton last week. He isn't a priority play on this slate at that price; keep in mind that he's similar to Cabaye for DFS purposes but is significantly more expensive despite being away from home. Palace also currently rank 4th best in crosses against per game, possibly because they have been so bad through the middle of the pitch that teams haven't needed to spread the ball out wide as often…
The rest of the West Ham attackers are all viable in GPPs and this is as good of a spot as any for them to get going. Chicharito has the highest ceiling in theory as the lone striker (0.65 NPxG+xA90 in 16/17), but if Andy Carroll starts alongside him both strikers tend to drift out wide more often than they should, lowering the upside of each player. Antonio is doubtful for this game, but both him and Arnautovic managed around 0.5 xG+xA90 last season. That said, nobody has produced anywhere near their 16/17 numbers yet, which is concerning when they have already played the three promoted sides, as well as Burnley, Swansea and West Brom.
West Bromwich Albion vs Manchester City
I'll be interested to see the ownership on City players this week, as I suspect people might gravitate more towards the likes of Arsenal, Liverpool and even Chelsea on this slate. I certainly hope that's the case because I'm not scared of the West Brom defence, especially with the likes of Dawson and Evans potentially missing this game. League average teams are taking 12.7 shots per game in total – City are averaging that many shots from inside the box!  West Brom are right at league average in terms of shots in the box allowed, so it should be business as usual here for Pep's team. Only Brighton and Leicester have allowed more final 3rd passes than West Brom so far this season, which doesn't bode well when you have to face KDB and Silva, who rank 1st and 2nd in the league in successful passes into the opposition box (per Statsbomb). West Brom have been good so far in terms of xG and xG/Sh against, but Pulis could play 10 DMs and CBs and I still wouldn't want to fade City here.
GOT EM! 😂 #mancity pic.twitter.com/DOD3qwT9b6

— Manchester City (@ManCity) October 25, 2017
The one question mark with City is playing time, with Pep sure to have one eye on the midweek trip to Naples. We could see rotation here and it's likely that a couple of players will be given an early rest if City have a lead. Their cash game value takes a slight hit as a result, but the upside is still immense here and it makes sense to get tournament exposure. Since Jesus joined the club in January, City are yet to lose a match in any competition when he has been featured. If they avoid defeat tomorrow, he will have gone a full year without losing a match.
Liverpool vs Huddersfield Town
Liverpool currently rank 3rd best in shots against per game, but 20th in xG/Sh against. When teams have chances, they are finding the back of the net. Set pieces have been especially problematic (nothing new for Klopp), with 3.5 xG against and 0.25 xG/Sh against from corners, which is worst in the league. Liverpool are also pressing less than last season, perhaps due to the absence of Lallana and the need to conserve fitness levels for the Champions League. The good news for Liverpool is that Huddersfield have been poor at creating good quality chances – they are only shooting 9.2 times per game and just under half of those attempts are from outside the box, leading to low rankings in xG and xG/Sh.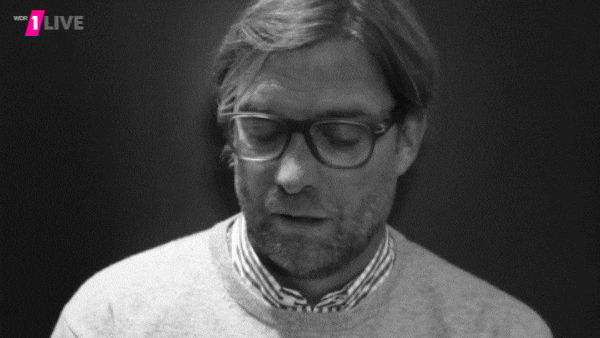 I mentioned last week that United could struggle to break down a very solid Huddersfield side, and Wagner's team were able to pull off a huge upset by winning the game. Liverpool have been very good offensively so far, and whilst we could see another strong defensive performance from Huddersfield I would rather bet on the Liverpool attack than against it. It's not the slam-dunk spot people might treat it as though, especially with Coutinho likely to miss this game.
With Coutinho out we could see Sturridge start, and he is underpriced on both sites in that case. Sturridge will need a goal to be worth using, but he is averaging just under 5 Sh90 dating back to the start of last season, which gives him a nice floor for a goal dependent forward. Salah has been one of the stand-out players in the league this year, with 4 Sh90 and 0.82 xG+xA90. He could also take some set pieces on Saturday if Coutinho does miss the game. I like him in all formats this weekend in that case. Firminho doesn't have many great fantasy performances in the league this season, but his underlying numbers are similar to 16/17. He's an intriguing GPP pivot off Richarlison, who is at a similar price point on both sites. Oxlade-Chamberlain is the other main candidate to fill in for Coutinho instead of Sturridge, and whilst I am less interested in using him he's very affordable this week, particularly on Yahoo (£14).
Alberto Moreno might also take some set pieces with Coutinho out, and he has shown a nice floor on DraftKings in particular regardless. He's one of the most expensive options on the slate, but he's one of the best options if you have the funds. Trent Alexander-Arnold is also firmly in play if he starts at RB ahead of Gomez, who could slide over to CB to replace the corpse of Dejan Lovren. Mignolet is in a similar situation to Cech – he won't make enough saves to be worth using in GPPs at an expensive price tag.
We've spoken about Liverpool's defensive issues and Huddersfield's offensive problems already. Huddersfield will be feeding on scraps this game, but it's not unreasonable to think that they could sneak a goal here. Their best chance to do it would be from set pieces, which leads us to Mooy as an interesting GPP flier. Mooy also leads the team in completed passes into the box (per Statsbomb) and xA90, although that's not saying much given how few opportunities Huddersfield are creating. He played a bit further forward than normal last week in a 4-3-3 system and I don't hate the idea of throwing him into one or two lineups, although at the same time I'd be surprised if he does actually make his way onto any of my teams.
Watford vs Stoke City
Watford and Stoke rank 18th and 19th respectively in terms of xG allowed, but Watford have at least been able to create some good chances at the other end of the pitch. Nobody from this game stands out as a cash game lock, but there are plenty of intriguing bits and pieces for GPPs.
I guess we'll start with Richarlison, who has definitely exceeded all expectations since he joined the club. Richarlison is averaging 0.68 xG+xA90 so far, and his stats are significantly better across the board than he was able to produce in Brazil. His floor has been high thanks to doing a bit of something different each week (crosses one week, shots the next etc) and winning a lot of fouls as well. That seems a bit unsustainable and I still expect him to regress a bit long term, but that doesn't mean he won't be a good fantasy asset going forward. This is a great spot for Richarlison and I expect him to be very popular, but his price is up to $7500 on DK and £20 on Yahoo, and he's only eligible at forward. I find it hard to justify using him at high ownership at that price tag on this slate, but he's the best option if you want to use a Watford player this week.
Jose Holebas is the most cash game viable Watford player, with cross totals of 11, 9 and 12 in the last 3 games thanks to his role as the main set piece taker. Two of those games were against Arsenal and Chelsea, and he should be able to fire in plenty more crosses against Stoke this weekend. He's expensive on DraftKings but is much more appealing there regardless. He'll need a clean sheet or an assist to really be worth using on Yahoo.
The rest of the Watford players are off the table for me this week even in a great matchup. Deeney and Gray are two of the worst strikers in the league for fantasy purposes thanks to minuscule shot volume. I wouldn't be shocked if one of them scored here, but at the same time I wouldn't be disappointed that I didn't have them on my team in that situation. Their floor is so bad that they need 2+ goals to be worth using, even at a low salary. Doucoure has scored 4 goals on <1 xG, which is fortunate to say the least. Capoue, Cleverley and Carillo are all low floor/low ceiling options as well, with Carillo being the best option of the bunch if you want a complete flier.
Gomes in play thanks to his win odds and save potential, but he's a high variance GK in front of a high variance defence. I suggest you don't watch the game unless you can handle the rollercoaster of emotions that comes with using him.
Stoke are deservedly hovering just above the relegation zone, and if the poor results continue they might finally be forced to get rid of Mark Hughes. Watford have been bad enough defensively that Darren Fletcher surprisingly took most of the set pieces last week, but Shaq is back in training and he should hopefully be fit enough to start here. The thought of playing Fletcher in cash games makes me a bit ill, but at $3200 on DK and £13 on YH it's hard to argue against him if Shaq does end up missing this game. Shaq himself is the best option for Stoke if he does start, but he is priced up and might not be fit enough to play the full 90. I don't hate him this week, but I think you can get a better floor/ceiling combination from elsewhere on this slate.
Choupo-Moting is the other interesting Stoke player for GPP purposes. As discussed last week he's having a decent season so far, and he looks like the main goal threat for Stoke here assuming Diouf resumes his usual RWB role. If Diouf does start up front again he has decent upside in GPPs against a dodgy Watford defence. He's generated 0.5 xG90 as a striker in his Stoke career, but his output predictably falls off a cliff as a RWB to just 0.13 xG90 (per Understat). Say what you want about Mark Hughes, but at least he knows how to get the best out of his players…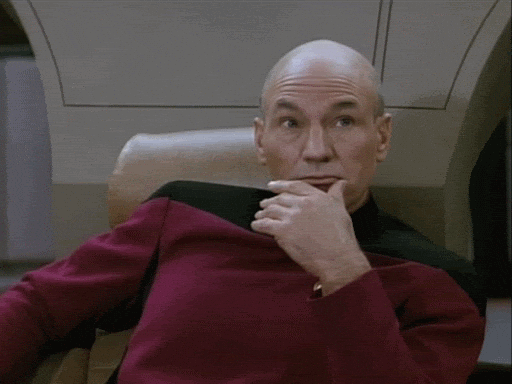 Bournemouth vs Chelsea
Bournemouth's numbers are still a mess across the board despite their win last week, and they should arguably be even lower in the table than their current 19th place (an impressive feat, sort of!). Chelsea haven't been anywhere near as dominant as last season on the stats front either, but this is a nice spot for them to continue running good and pick up a win on the road against a terrible Bournemouth side. Eddie Howe was finally forced to start his best striker Afobe last week and he's very cheap on both sites, but I can easily see Defoe getting the nod again instead and they are facing Chelsea after all. It's a stretch to use any Bournemouth players this weekend.
Chelsea are outperforming xG by about 7 goals. Their shot locations are poor (14th in xG/Sh), with just under half of their shots coming from outside the penalty area – that's not good, in case you were wondering. It's not like Pedro will keep banging in 25 yard screamers every week… Chelsea are also allowing opponents to shoot more often this season – 12.7 per game compared to just 8.6 per game in 16/17. The squad has struggled to cope with injuries, and the loss of Matic has likely been much worse than expected. That said, this is a nice spot for Chelsea in GPPs and they might go a bit overlooked in the late game with other top 6 teams on the slate also in good spots.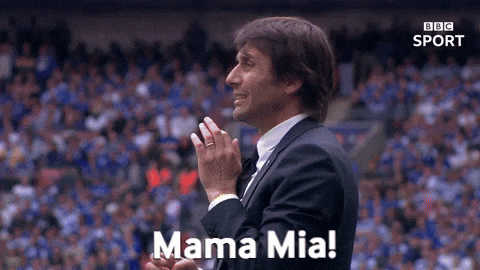 Hazard has taken 3 shots in 300 minutes this season, and last year his output was slightly worse than Pedro in terms of Sh90 and xG90+xA90. It makes sense that the two are the same price on Yahoo (£19), but there is no reason that Hazard should be $900 more expensive on DK. Both players are fine in GPPs this week, but I think you can tell which guy I prefer… Morata has averaged 0.65 xG90 in the past two seasons and people aren't used to paying over $10k for him on DK, which could keep his ownership in check with the likes of Sanchez, KDB and Jesus at a similar price point. Morata is much more affordable on Yahoo so it makes sense to get more Chelsea exposure over there, ownership considerations aside. Fabregas has a nice floor for cash games on Yahoo in particular, but he needs assists to really pay off in GPPs.
Azpilicueta and Zappacosta are both decent options if they start at fullback, but given that we won't know the Chelsea XI before lock I would rather avoid that situation entirely. It's not like either would be a must play if we knew who was starting. Courtois does look like a decent option at GK, however. As a road favourite he should have some saves to make, as well as a decent shot at the win and clean sheet bonuses.
Conclusion
Thanks for reading! If you enjoyed the article please share it on social media and good luck in your contests this weekend.
All data by Opta.