I'm back with an EPL gameweek 11 preview article, after unfortunately having to miss out on the midweek UCL action. Hopefully everyone did well this week, and this article sets you well on your way to making some winning lineups on Saturday! Overall this looks like a lower scoring slate than we are used to, so it potentially makes sense to prioritise players with a high floor and avoid long-shot goal dependent guys. That said, if you do find a goalscorer he will likely give you a huge edge on the field in GPPs this week.
Huddersfield Town vs West Bromwich Albion
On paper this looks like a low-scoring affair, with both teams struggling in attack much more than defence. On a bigger slate it would be easy to recommend avoiding this game entirely, but with only 5 games to choose from we might have to take one or two bits and pieces from these teams.
With low scoring games the most reliable source of fantasy points will be from crosses. Huddersfield cross more frequently than average, and West Brom are 19th in crosses against, so there should be plenty of crosses for the home side here. This immediately leads us to Aaron Mooy, although he is priced up to $7600 on DraftKings and £20 on Yahoo. Without goals or assists for Huddersfield Mooy's upside is limited, so whilst he is a fine play he certainly isn't someone you should be trying to fit in at all costs. I think you can find cheaper players with a similar projection to Mooy this week. Also, how many vowels does this guy need in his name?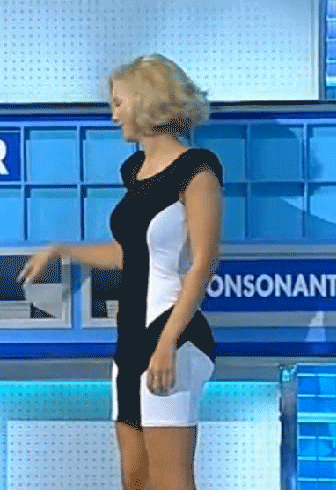 Tom Ince and Rajiv van La Parra have also been taking a handful of set pieces in recent weeks, and both players will chip in with a couple of crosses or shots from open play too. Tom Ince's floor has been worryingly low in the past few games, and his price has actually risen by $1100 on DK this week. Huddersfield's last few fixtures have been tough, so Ince could bounce back here, but I don't think this is the week he finally gets on the scoresheet. Parra has been safer than Ince recently, and he offers a cheap route to 10 DK points if you need salary relief, although he's unlikely to play the full 90 minutes on his way back from injury.
When games are expected to be low scoring we should be interested in the defence and GK. Jonas Lossl is firmly in play here, although with a win far from guaranteed his ceiling is limited, particularly since West Brom only average 8.6 shots per game (7.8 away from home). The fullbacks are viable here for clean sheet potential, and I would lean towards Tommy Smith over Chris Lowe even on Yahoo, where Lowe is minimum salary. Scott Malone is more interesting than Lowe if he draws the start instead.
I like the West Brom side of this game less, with them being away from home and facing an opponent that do a good job of limiting offensive production to their opponents. The analysis for West Brom is very similar here to Huddersfield – goalkeepers and defenders are in play for their clean sheet potential, but don't expect a huge ceiling out of them. Gibbs is my preferred option on both sites if you want to go there. The Aaron Mooy analysis also applies to the WBA set piece takers (whoever starts out of Phillips, Brunt and Chadli), although with them being away from home they will have fewer opportunities to generate fantasy points.
Newcastle United vs Bournemouth
Newcastle are one of the better teams to target on this slate, given that they are an above average side taking on a relegation calibre opponent at home. Newcastle's games have been fairly low scoring this season, but we could see them get a couple of goals here and generate plenty of peripheral stats in the process.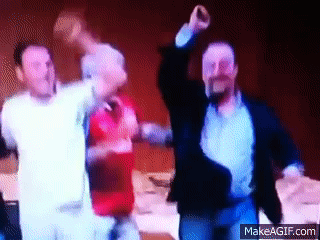 Matt Ritchie is always the highest floor option on Newcastle thanks to 7 Crs90, although he is priced up to $9100 on DraftKings and will probably lose some set pieces to Jonjo Shelvey. That said, there isn't a lot to pay up for on this slate, and Ritchie is still a strong play in all formats. Shelvey himself is also in play at a significant discount to Ritchie on both sites; his upside is lower but he has shown a nice floor in the past few games. Joselu has been underwhelming recently but he's still averaging 0.46 xG90, which puts him just outside the top 10 in the league for players with >500 minutes played. All of the names above him on the list play for a consensus 'top six' club, and this is as good a time as any for him to start finding the back of the net.
Atsu and Perez are also in play on this slate thanks to the matchup, although they are very much secondary options that should be reserved for GPPs. Atsu is more likely to play the full game and will generate a handful of crosses from open play, but Perez is more likely to score than Atsu when he is on the field.
Rob Elliot has a strong chance to pick up a win and a clean sheet, and he looks like one of the better options on the slate at the GK position. Unless Jesus Gamez draws a surprise start the Newcastle defenders are not a priority play even with a good chance to get the clean sheet bonus. If you want to pair Elliot with someone Yedlin is the best option on DK, whereas I would lean towards Florian Lejeune on Yahoo.
Bournemouth are just not a team we want to go out of our way to use right now in DFS, even on a 5 game slate. They currently sit 19th in the table, and all of the stats suggest they deserve to be there. Even more concerning for their outlook this week is the fact that their best attacking players are injured, with Afobe, Stanislas, King and Fraser all likely to miss the trip to Newcastle. The fact that Andrew Surman is currently the club's top scorer tells you everything you need to know about their current situation…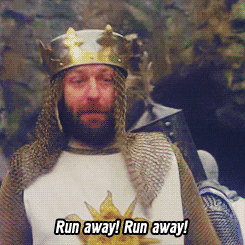 The only place I would look to here is Jordon Ibe if you are desperate for salary relief. Ibe should take most of the set pieces in this game, although Daniels, Pugh, Surman and Arter have all taken some this season as well when Stanislas and Fraser have been injured. Realistically, Bournemouth will probably only have about 4-5 corners here on average anyway, so whilst Ibe could get you 10+ points he will rarely luck his way into a game that makes you regret avoiding him. He is forward eligible on DK at least, so is viable in cash games if you need to save money at the position.
Southampton vs Burnley
I suspect Southampton might leave a lot of people frustrated this weekend. They currently rank 6th in shots for and 1st in crosses for, whereas Burnley are ranked 20th in shots against and 18th in crosses against. This should lead to a very high floor for the Southampton attackers and fullbacks, and anyone that manages to find the back of the net will likely post a big fantasy score. However, Burnley do a good job of limiting shot quality, which is something Southampton already struggle with at the best of times. Southampton's xG/Sh from open play is 0.07, which is worse than almost everyone in the league bar West Ham and Bournemouth. This is nothing new for Southampton either, and is a big reason why they consistently appear to under-perform expectations. I like them plenty here, but I also wouldn't be shocked if they generate a ton of chances with no end product either.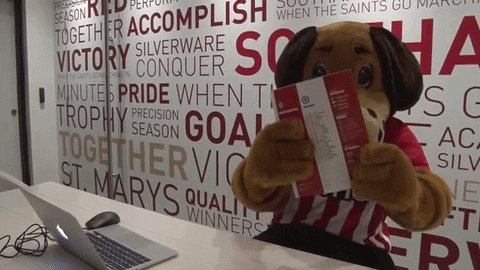 Dusan Tadic has a safe floor in this matchup from shots and crosses, and is also the Southampton player that appears most likely to post a big game. Tadic is currently leading the team in xG90 and xG/Sh, and is also creating chances for others, so if Southampton do find the back of the net he's likely to be involved. James Ward-Prowse started the last game and took the majority of the set pieces – he is a strong option if starting again at just $5900 on DraftKings and £14 on Yahoo. If Ward-Prowse is out, Davis will get the set pieces. His floor should be high in this matchup, but his upside is much lower than Ward-Prowse. Whoever starts on the left wing out of Boufal and Redmond are less appealing; they will get shot volume but will likely be limited to low quality attempts from range, with both players combining for just 5 career shots inside the 6-yard box.
Charlie Austin is back in training, which should help Southampton significantly in front of goal for the remainder of the season. Unfortuntaely Austin is unlikely to start here given his lack of match fitness, but if he is in the lineup I certainly don't mind throwing him into some GPP teams. The more likely scenario is that Austin limits the value of Gabbiadini and Long in the short term, given that he might feature from the bench at some point. The Southampton strikers are in play in GPPs, but I would lean towards the midfielders if choosing just one Southampton player to plug into your lineup. Long is my preferred option of the two given the discount he offers on both sites.
I have a hard time justifying spending up for GKs against Burnley, who rarely shoot and make it tougher than it should be to get the win bonus. Cedric and Bertrand look like two of the top defenders on the slate on both sites, however, with both players likely to generate plenty of crosses and pick up a clean sheet. The CBs can also be played on Yahoo, where they should have a safe floor from passes and one or two shots.
I don't like picking on Southampton with opposing players much when they are at home, and Burnley are certainly no exception. They have been running very good in front of goal so far, scoring 8 goals from open play compared to just 4 xG. It doesn't seem fair on the other relegation candidates that Burnley's defence and attack can both overperform at the same time… I think Dyche would be able to make a positive impact at Everton, but who wouldn't at this point? If he keeps mentioning how flattered he is to be linked with every job under the sun, I might throw up. Joking aside, Dyche isn't the man for the job in my opinion, but good for him if he does end up getting it. PSA to all EPL clubs – you don't have to hire someone who already works in the league!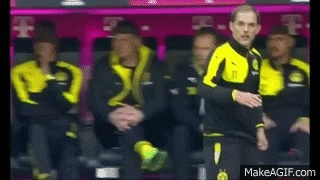 I'm sure people will use Nick Pope; there are enough usable GKs in better situations that I don't think he is a great play personally, but if Burnley can keep a clean sheet Pope will have made plenty of saves in the process. The one place to look here is the defenders on Yahoo specifically, where they could rack up enough defensive metrics like blocks and tackles to be OK options. I don't hate the idea of using Tarkowski or Mee, but there are plenty of defenders in better situations with higher upside.
Swansea City vs Brighton and Hove Albion
This is another game that could be low scoring, with both sides ranking in the bottom 5 in terms of xG. Brighton's stats have been better than Swansea's, particularly defensively, but they are playing away from home here. There are some usable players in this game, but we probably wouldn't be strongly considering them on a bigger slate.
Tom Carroll is priced up to $6800 (yes you read that correctly) and appears likely to lose at least 50% of the set pieces to Sam Clucas.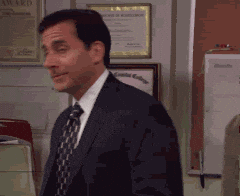 Clucas himself somehow scored against Arsenal, and should have an OK floor in this matchup if he does take corners. However, he is listed as a midfielder but likely to be playing LWB or LB again, which lowers his upside. I don't think he will score in back-to-back games… Brighton have also been very good so far at limiting opportunities from set pieces, with just 0.9 xG against from corners (0.05 xGA/Sh).
Tammy Abraham is always the guy we are most interested in for Swansea. He is level with Joselu in terms of xG90, but is having to operate with fewer opportunities thanks to the inability of his teammates to create chances. I like Tammy quite a bit here, but it's likely that people will overrate this spot for Swansea – Brighton perhaps surprisingly rank 9th in xGA and 6th in xGA/Sh. Jordan Ayew barely cracked double-digit fantasy points with assists against Leicester and Huddersfield, so it's hard to justify him here outside of a GPP flier.
Despite some solid results Brighton have really struggled to create chances, with 4.24 xG from open play ranking 19th in the league (only Burnley have been worse so far). Most of the damage to opposing teams has come via Pascal Gross, who has registered an impressive 2 goals and 5 assists in the first 10 games. Gross is a good play on this slate, but if you think he will be chalky in GPPs it makes sense to pivot to teammate Anthony Knockaert. Gross has been overachieving so far, with 0.34 xG and 2.5 xA and despite his ability from dead ball situations he doesn't have a monopoly on set pieces, with Knockaert taking more corners in the past few games. Knockaert is also taking 1.8 Sh90 compared to Gross's 0.5, and has a higher xG+xA90 than the German, too. Without a lot to love on a small slate, this is a good time to buy low on Knockaert and fade Gross at inflated ownership.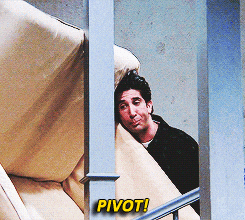 Izquierdo is a player that hasn't shown much in the league so far, but I was higher on him than Richarlison coming into the season for the reasons outlined in my transfers article. There are worse GPP punts on this slate given his bargain price tag. Duffy and Dunk have been playing well, but that hasn't necessarily translated into good fantasy performances on Yahoo, and they are quite far down the list of options this week for me.
West Ham United vs Liverpool
Fonte, Collins, Byram, Antonio and Zabaleta have all been ruled out for this game, which isn't what you want to hear when Liverpool are your next opponent. We won't know before lock how West Ham will line up at the back, but there are no good options and it will be a situation for us to attack regardless.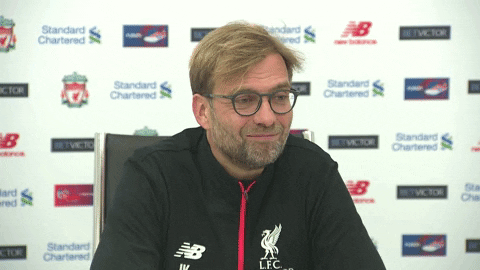 For Cresswell to be a viable fantasy option this week he needs to be playing LWB, with Andy Carroll to aim crosses at. I would guess that's how West Ham set up, but it's risky to use him given that we won't know the starting formation beforehand. Cresswell is also unlikely to get the clean sheet bonus and might be forced into a much more defensive role than normal, lowering his upside.
If Carroll does start, a Lanzini to Carroll stack becomes an intriguing GPP option. We know how much Liverpool struggle to defend set pieces, and Carroll is exactly the type of player that could punish his old club. It's still a long-shot play, but one that could pay off on a slate like this. Please don't invest a large % of your bankroll into West Ham players this week though!
It will be interesting to see what starting XI Klopp decides to go with here. Given the fact that West Ham have no fit RBs, I would look to get Salah over on that side of the pitch as much as possible. Even if Salah doesn't swap to a LW role he is still the top option on the slate, and I expect him to be extremely popular with nobody else to spend up for.
We could also see Oxlade-Chamberlain start on the left, although it's risky to assume he will keep his place over Sturridge after he played the full 90 minutes midweek. Given the uncertainty it might be better to take a chance on Firmino, who could also look to exploit the right side of West Ham's defence if he starts in his usual position. Firmino is more expensive than Sturridge and Ox on both sites, so it's easy to pivot later depending on the starting XI. It's worth noting that Mane is available to feature for about 20-25 minutes here, so all of the Liverpool attackers are at risk of an early substitution.
The Liverpool defenders are strong options on this slate, but I'm not sure it makes sense to use them ahead of the Southampton fullbacks in cash games at a similar price point. It's also risky to assume a Liverpool clean sheet, and Mignolet is quite low on the list for me with safer options available at the position.
Conclusion
As always, thanks for reading! If you enjoyed the article, please share it on social media! Good luck in your contests this week.
All data by Opta.