It's time for the EPL gameweek 13 preview, which means we are already a third of the way through the season. I unfortunately had to miss the midweek action, so I'm certainly ready to get back into the swing of things this weekend. Hopefully everyone reading had a good week!
Crystal Palace vs Stoke City
Palace have started to find the back of the net finally in recent weeks, but their shock victory over Chelsea is still their only win of the season. Both Palace and Stoke have a managerial issue, but on paper Palace are the better side in my opinion and shouldn't be at the bottom of the table. Palace are at home here and with Mark Hughes in the opposing dugout, I like Roy's chances to pick up his second win of the season. Zaha has been playing well recently as the lone striker for Palace, but history tells us that he should cool down soon. He's been shooting more frequently in his new role, but still only at an average rate for a forward, and he isn't generating many crosses either. Last week Zaha managed just 16 DK points and 14.6 Yahoo points despite scoring a goal, and his price is now up to $8100/£20 on DraftKings/Yahoo respectively. Zaha's goal upside is lowered with Benteke back in the side, and he should go back to being a player that puts up below average numbers and is massively overvalued in general. Even in a great matchup, Zaha looks like a good fade this week.
I've talked about Andros Townsend's lack of real upside a lot before. He will probably get you 10-12 DK points, but at $7300 I think you can do better. 6-7 Yahoo points also isn't a great return, even at £15. He is at least forward eligible on DK, making him an OK cash game option if you need a player in that price range. It's hard to trust Benteke if he ends up starting; he is likely to be subbed early after being injured for several weeks. The best play here is Yohan Cabaye, who's price keeps rising significantly but is still underpriced on both sites. He's averaged 16.7/10.3 DK/YH points over his last 3 games without goals or assists, and in another good home fixture it's likely he can top double-digit points once again. The Palace fullbacks are also worth considering thanks to their cheap salaries, especially if fit-again Patrick van Aanholt starts this one ($4500 DK, £12 YH).
Stoke seem happy to let Mark Hughes hang out and do his thing at the moment, which doesn't bode well for their prospects this season. A relegation battle certainly isn't out of the question at this point… As for DFS, Shaqiri and Choupo-Moting are still the only viable options for Stoke. Shaq is basically a more expensive and worse version of Cabaye this week, so it doesn't really make sense to use him unless you want to go a bit more off the board in GPPs. To further illustrate this point, I've listed some basic stats for the two players below:
Shaqiri: 1.9 Sh90, 2.8 CC90, 6.7 Crs90, 1 TW90, 0.4 Int90, 0.09 xG90, 0.26 xA90
Cabaye: 1.9 Sh90, 2.5 CC90, 6.7 Crs90, 2.5 TW90, 2.7 Int90, 0.07 xG90, 0.20 xA90
It's also worth pointing out that Shaq has been running hot so far with 2 goals and 5 assists, whereas Cabaye is yet to register any. Cabaye doesn't have huge upside in that regard, but he also shouldn't be so far behind Shaqiri either. Choupo-Moting is the one Stoke player with upside if you want to attack the leaky Palace defence a bit – £21 is a bit steep on Yahoo but his DK price of $5900 is reasonable as a contrarian GPP option. Stoke do have the second lowest implied goal total on the slate though even in this matchup, which shows just how bad they are right now.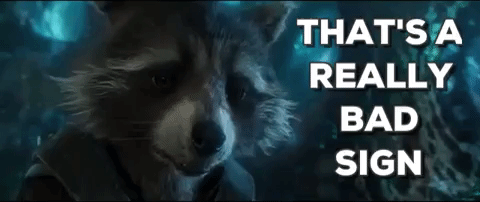 Manchester United vs Brighton and Hove Albion
Lukaku was somehow extremely high owned last week against Newcastle on Yahoo, and I actually recommended fading him in my article last week because I preferred the likes of Morata, Jesus and Salah. Lukaku will surely be the chalk again, and whilst Brighton have been surprisingly solid at the back, this is a much better matchup for United than they had last week. That said, the issue with using Lukaku is his salary and ownership. Lukaku has no floor, so unless he scores 2+ goals or gets an assist, he will probably be a disappointment at a high salary. You are basically paying a premium for a 55% chance at a goal (Betfair), and if he does score you basically don't gain any advantage in GPPs anyway if everyone is using him in their lineups. I'm not going to be the one to tell you not to use him this week in what the bookies view as the best spot on the slate, but there is certainly plenty of merit to thinking very carefully before plugging him in… I saw that a few people actually played Zlatan last week as well, which is just completely ridiculous. As good as he is, don't be the guy that plays a substitute in the hope that they come off the bench to score, especially when they have been out injured for several months…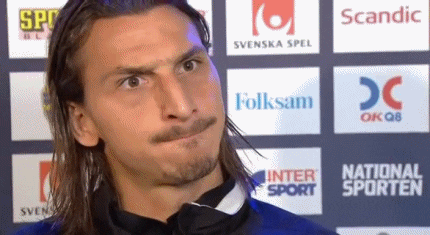 Pogba apparently ready to play 90 minutes and Mkhitaryan has fallen out of favour in recent weeks, which perhaps limits the effectiveness of the United attack slightly. Pogba becomes a risky GPP option until we have seen him playing 90 minutes on a regular basis again. With Mkhitaryan out, Rashford and Mata have been taking the set pieces, and both are viable in all formats this week. Rashford is the preferred option on both sites, but it's worth noting that he is significantly more expensive than Mata on DraftKings. Obviously Rashford has much less upside than Lukaku, but it's a lot more viable to use him at high ownership than his teammate. Rashford has a significantly higher floor than Lukaku at a lower price tag, two factors which make up for the fact that he is less likely to find the back of the net. Martial is also a decent GPP option if he starts, although it's worth noting that his excellent numbers from this year (0.81 xG+xA90, 5 goals, 2 assists) have mostly been in limited minutes off the bench against tired opponents. Unfortunately for us from a fantasy perspective, he's likely to be less effective in a starting role (0.4 xG+xA90 last season).
Valencia has been disappointing recently for DFS purposes, and whilst Ashley Young has been better both fullbacks are priced up this week. They are good options in this matchup if you have the funds, but you can probably find better value elsewhere. Keep an eye on the United centre-back pairing though – both Rojo and Lindelof are £13 on Yahoo, making them excellent value for cash games. It's also a good idea to pay up for de Gea in cash games on Yahoo if possible, as only Lloris comes close to matching his chances to pick up the all-important win and clean sheet bonuses.
This isn't the time to use Brighton players. Avoid.
Newcastle United vs Watford
Newcastle had been pretty solid so far this season until their 4-0 thrashing last week. A home fixture against Watford is a much better matchup, but it's not all good news. Watford are making a serious claim for the title of 'best of the rest', and whilst I don't think they are there just yet it wouldn't be a complete shock to see them finish in 7th place this season given how underwhelming the likes of Leicester and Southampton have been so far. That said, Watford have still been conceding plenty of good chances (18th in xG and xG/Sh against), and the bookies like Newcastle to pick up a win here.
There is plenty of value available from Newcastle this week, particularly on Yahoo. Matt Ritchie is the most expensive Newcastle player at just £15, so I recommend getting your exposure to Ritchie on Yahoo instead of DraftKings this week unless you have lots of spare salary. With Shelvey taking a lot of the set pieces, Ritchie is still a bit overpriced on DK. Newcastle played with two strikers against United last week, and whilst both are viable in GPPs here I'd certainly lean towards Gayle assuming they will play similar minutes. As discussed in previous articles Gayle was an elite player last season in the Championship, and this is a nice spot to take a chance on him. Jacob Murphy is also an intriguing value play at $5000 on DK and just £10 on Yahoo. Murphy managed 3 Sh90, 1.5 CC90 and 4.8 Crs90 last season in the Championship for Norwich, leading to 0.51 G+A90. Whilst he isn't likely to be able to replicate those numbers this season, he should be a bit overlooked here having only featured a couple of times for Newcastle so far. It's hard to trust Rob Elliot given how potent the Watford attack has been, but he has a big ceiling in GPPs if he can hold onto a clean sheet.
I suppose we'll have to address the elephant in the room – Richarlison has been very impressive this year. As most of you will know I've previously advised treating him with caution this year, and unfortunately for me he's managed to keep up the level of performance that made everyone so excited to jump on him after the first couple of weeks. At this point it's hard to argue with Richarlison's numbers, and Marco Silva has certainly found a way to get the best out of him since his move from Brazil. That said, I'm going to have to recommend a fade yet again, mostly due to the fact that he's now one of the most expensive players on the slate on both sites. As good as he's been, you're out of your mind if you think he deserves to be the same salary as Eriksen on Yahoo. If you ignore the hype and excitement around his past performances, you're essentially paying a huge price-tag for a winger on a team that is only expected to score about 1.2 goals on average. I don't expect his ownership to be anywhere near as low as it should be given the circumstances, which forces him off my list this week again – I'll gladly take Coutinho or Salah for just a couple hundred extra on DK.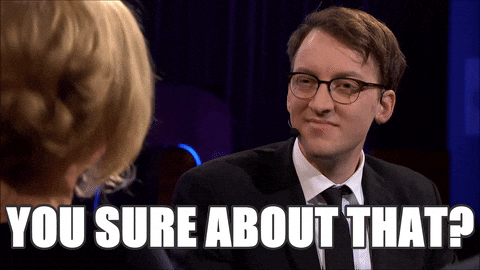 The only other Watford player worth talking about this week (in my opinion, at least) is whoever starts at LB. If Holebas starts, he is always viable in OK matchups thanks to his role as one of the main set piece takers. However, he was benched last week in favour of Marvin Zeegelaar, who is just $3500 on DK. As mentioned in my article on transfers he's a fairly defensive fullback, so whilst his assist upside isn't great he could chip in with enough tackles and interceptions to pay off that salary in cash games.
Swansea City vs Bournemouth
This is a huge game for two sides that are likely to be in a relegation battle this season, and it's anyone's guess who will come out on top here. This might be a bit of an ugly game in real life, but there are still plenty of viable fantasy options thanks to most players being fairly cheap on both sites. I ended up using Renato Sanches in cash on DK after the team news came out – I thought he would take some set pieces and at $3500 he made it possible to fit in a lot of the high-end players. Sanches has scored 11+ DK points in his past 3 games; his price has increased by $1000 this week, but he's still a decent value play if Swansea stick with the same starting XI. If Tom Carroll starts, he would reduce Sanches's viability significantly. I also played Martin Olsson last week, and both him and Naughton are fine value plays once again here in a decent home fixture.
Tammy Abraham is a serious doubt here after picking up an injury last week. If he starts he's of course viable in GPPs, but it seems unlikely he will play the full game after not being able to train all week. Bony appears more likely to start at this point, which lowers my interest in Swansea overall. Their attack is bad enough right now without Abraham leading the line… Bony hasn't been good for a while, and I need to see more from him on a regular basis before I start trusting him.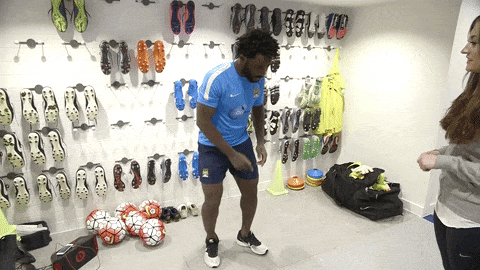 Bournemouth are now in 13th place after winning 3 of their last 4 games. I think they are just as bad as Swansea personally, but this is a good opportunity for Eddie Howe to pick up more much-needed points. Callum Wilson exploded with a hat-trick against Huddersfield and he is once again viable in GPPs this week, although his salary and ownership will possibly be a bit higher than we'd like here as a result of his performance last week. It might be a good time to get some exposure to Josh King instead, who is finally priced where he should be and is sure to be lower owned than Wilson (something we haven't been able to say for a long time). That said it's risky to fully trust Bournemouth strikers at the moment, even in this matchup.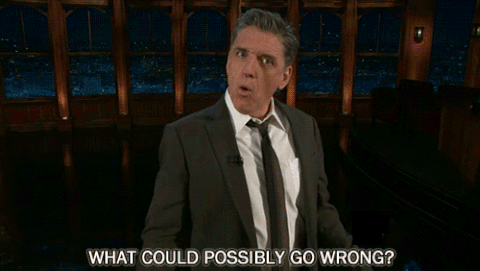 Jordon Ibe is doubtful for this game, so even if he starts he will almost certainly get subbed off early. Ibe just isn't ever a great option despite being a cheap forward that takes some corners, but if you're desperate for salary relief he can get you 6-8 DK points… If Ibe misses, we might see Charlie Daniels, Andrew Surman and possibly Marc Pugh split set piece duty. Pugh has the most upside of the three, but that's not exactly saying much. I would lean towards Daniels, who at least has some clean sheet potential here, especially if Abraham is injured for Swansea.
Tottenham Hotspur vs West Bromwich Albion
Tottenham were completely outplayed in the north London derby, but they were able to bounce back midweek against Dortmund and will finish top of their group whatever happens in the final game, a feat nobody would have predicted before the start of the competition. Eriksen, Kane and Alli all looked tired against Arsenal and I was expecting them to get a rest in the Champions League, but all three played over 80 minutes on Tuesday. West Brom have been poor this season and we might finally see a more exciting side in the future with Pulis out of the picture, but as for right now this is a great spot for Spurs to pick up a comfortable win at Wembley. The only slight concern here is minutes for the likes of Kane and Eriksen, who are at risk of being subbed early again if Spurs have a lead. Their Giphy account is literally just full of these guys looking pissed off.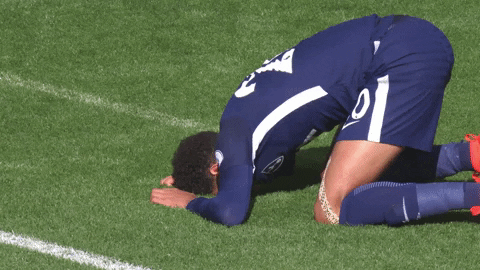 Unlike Lukaku, Harry Kane does have a high floor for a goal-dependent forward thanks to taking over 6 shots per 90 on average. He's the top option at forward if you can afford him, and with little in the way of safety at the position on DraftKings it might be sensible to prioritise him over teammate Eriksen unless you can find a way to fit both into your lineups. It's fairly easy to fit both players in on Yahoo unless you want to use Richarlison instead… Eriksen appears to be slowly taking back the majority of the set pieces once again, but even without a monopoly he has a high floor thanks to open play crosses and shots. Alli and Son are also always in play for GPPs, and with Rashford/Martial available in a similar price range their ownership could be lower than expected this week. Plus, Sonaldo is the one Spurs player who literally always looks happy!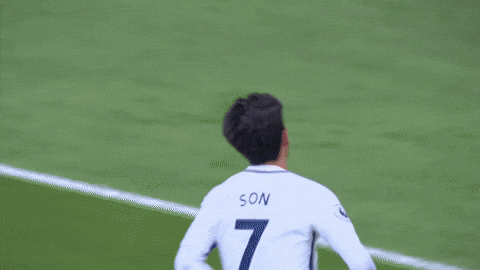 The other place to look on Spurs is the fullbacks. Davies and Trippier appear to be the first choice pairing at the moment, and I'm expecting them to start after being rotated midweek. Both players have taken some corners this season and have been crossing plenty from open play anyway. I like them a lot more than the United fullbacks if you're choosing between them this week, and Lloris is a great stacking partner with a strong chance at the win and clean sheet bonuses.
Liverpool vs Chelsea
People have a tendency to avoid players in the late games when two good teams are facing each other. There is always uncertainty about who will start, and whilst everyone correctly assumes players have a lower expectation than normal in a tougher matchup, that doesn't make them completely useless for DFS. Salaries are typically adjusted to compensate for the matchup, and because these players are so good they can often still have higher projections than most guys, even in suboptimal situations.
As for this particular fixture, Liverpool have the third highest implied goal total on the slate, and whilst they have improved a little at the back recently we know how vulnerable they can be defensively at times. Liverpool's biggest weakness is defending set pieces, and Chelsea basically won the title last season thanks to their set piece dominance (22 goals scored, 7 conceded). This game could turn into a sneaky shootout, and we might see low ownership on elite players regardless.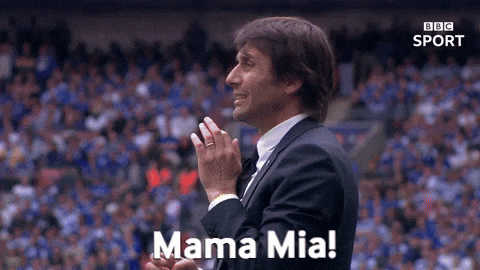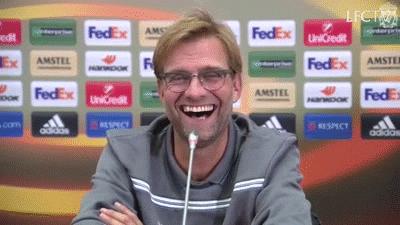 This game is very intriguing from a tactical point of view. Chelsea's new midfield diamond is proving to be pretty effective, as outlined in detail in this excellent piece on Spielverlagerung.com. Bakayoko might have a lot of time on the ball against Liverpool's 4-3-3, which could open up some opportunities for Hazard and Morata to attack the Liverpool CBs through the middle, particularly if Matip and/or Can aren't fit enough to start. Liverpool will be hoping to steal the ball when Alonso and Zappacosta are high up the pitch and quickly transition it to Mane and Salah to attack the empty space left behind. Cahill in particular could struggle to deal with Salah; plenty of better defenders have failed to stop him this season. A Fabregas to Morata stack could pay off nicely if Chelsea can exploit Liverpool's weakness from set pieces, and both players are available at a significant discount. If Chelsea decide to sit deep and let Liverpool have the ball for extended periods in the game, Coutinho will rack up plenty of shots and crosses. All of the usual names are viable in GPPs here, and if making multiple lineups I'd be looking to get more exposure to this game than the field. With the potential for late swap, having a Chelsea or Liverpool player in the utility spot could be hugely beneficial this week.
Conclusion
Thanks for reading! Please share the article on social media if you enjoyed it, and good luck in your contests this weekend!
All data by Opta.