I wasn't able to play much DFS on the midweek slates, but I'm back with the gameweek 15 preview ready for another big Saturday slate. With all of the new managerial 'upgrades' the gap between the good and bad teams is growing increasingly larger, so it's refreshing to see a slate where there are no huge favourites. Liverpool and Spurs are still the obvious top teams to target, but we could see a few interesting lineups at the top of the GPP leaderboards this weekend.
Brighton and Hove Albion vs Liverpool
With plenty of other teams to choose from on a 7 game slate, there's no need to try and force a Brighton player into your lineups just to be contrarian. Avoid.
I knew that Liverpool got a bargain when they signed Salah for £35m, but I didn't expect him to be quite this dominant in the EPL. Salah is now priced up at a level where it's not essential to jam him into your lineups, but it's very risky to bet against him scoring at this point. He's averaging 0.9 NPxG+xA90 in the league this season!
Can the Premier League top scorer continue his hot streak? Run, Mo, Run! pic.twitter.com/l11P1j0tgG

— SportsJOE (@SportsJOE_UK) November 25, 2017
Liverpool are one of the best attacking sides in the EPL so it's never a bad idea to load up on them in DFS, although it's worth noting that Brighton haven't been a complete sieve defensively and Chris Houghton's side made things tough for Manchester United last weekend. Coutinho was rested midweek so he should come back into the side here. He's taking most of the set pieces for Liverpool when he's on the pitch, and Brighton currently rank 18th in crosses against per game. Coutinho is a high floor, high ceiling option this week if you can afford him. Mane, Firmino and Sturridge are always risky to trust in cash games, but the ceiling is there for GPPs if you think Liverpool can score a couple here. Mane in particular appears to be benefiting from having Mo Salah terrorizing defences on the opposite wing (0.73 xG+xA90 this season vs 0.56 in 16/17, in a smaller sample of course).
The other Liverpool midfielders are usable in certain situations, but it looks like a stretch to go there on this slate. The one player worth mentioning briefly is James Milner –  he's far too expensive on DraftKings for his current role, but is listed as a £15 defender on Yahoo despite playing in midfield this season. Coutinho did take most of the corners vs Chelsea with Milner also on the field, however. The fullbacks are also overpriced on DraftKings (they were taking set pieces earlier in the season), so it makes more sense to get exposure to them on Yahoo unless you're stacking Liverpool in DK GPPs.
Everton vs Huddersfield Town
Spend weeks searching through a list of potential candidates to find the perfect manager to fit your current squad and future vision, or take a few weeks off and give Sam Allardyce a call… Tough decision. To be fair, Allardyce should be able to do a decent job at stopping the rot with this ageing Everton squad so I don't hate the idea of bringing him in until the end of the season whilst you search for the perfect choice, but I have no clue why he's been given an 18 month contract.
In any case, people are already talking about the mythical 'Allardyce effect' after Everton's 4-0 thrashing of West Ham, who could be in serious threat of relegation now that Moyes is in charge. Star midfielder (!) Wayne Rooney scored in an empty net, a goal that was described by many as the best they've ever seen. It was certainly impressive, but really? If you want to talk about long-range goals, give Pirlo a call…
Andrea #Pirlo – #Milan VS #Parma 02-10-10 pic.twitter.com/DT7biVAnrm

— Greatest Goals Ever (@greatestgoalsev) October 24, 2016
Rooney is a decent GPP option in this matchup, but after his performance midweek I'm expecting him to be a bit more popular than he should be at an inflated salary. This is still a player who's averaging under 0.3 NPxG90 and Calvert-Lewin has hit the same mark as Rooney in similar minutes. That said, Rooney has been playing in midfield for much of the season, which isn't the sort of thing that Big Sam seems likely to persist with. If Rooney starts playing as a striker more often, we should see his numbers start to improve.
The 'safest' Everton option (if there are any!) is Gylfi Sigurdsson, who's fantasy point output has been trending upwards recently thanks to a goal or assist in his past 3 games. Everton rank 17th in crosses per game and Huddersfield have done a good job of limiting crosses to their opponents too, so this isn't exactly a dream spot for Siggy. He's also only managed a whopping 0.1 xA90 from open play this season (0.15 xA90 including set pieces), so you might be waiting longer than you think for another assist from the Icelander.
Even vs an anaemic Huddersfield attack, it's risky to trust the Everton defence this week. I'm a believer in Pickford's talent, but he's currently playing behind an old, slow back line. Martina and Kenney have at least shown that they can get forward and generate crosses on the rare occasions where Everton have had sustained possession, so both are viable here on DK without standing out as great options either.
After a solid start Huddersfield's results have taken a huge dip in recent weeks, with Wagner's side ranking 19th in xG/Sh both for and against. The return of Steve Mounie should give them a bit of a boost, but aside from their game against 10-man Bournemouth none of the Huddersfield players have been that reliable in DFS, even in good matchups. Mounie, Mooy and Ince are all viable options here if you want to attack the leaky Everton defence a bit before Allardyce has had time to steady the ship, but as bad as Everton have been it's sensible to not invest too heavily in anyone from this side of the ball. The Huddersfield fullbacks are all cheap if you're desperate for salary relief, with Malone being the pick of the bunch (4.2 Crs90 so far this season).
Leicester City vs Burnley
Leicester were able to pull off a surprise victory over Spurs midweek thanks to two great goals from (guess who) Vardy and Mahrez. A home fixture against Burnley is another great spot for the Leicester players to pick up more fantasy points, with Kasper Schmeichel looking like one of the 'safer' options at GK this week.
Demarai Gray has come into the side since under Claude Puel, and he's now taking most of the set pieces for Leicester when he's on the field. Gray's forward eligibility on DK keeps him in play as a floor option but he will need an assist to be worth using in GPPs – he's managed less than 1.2 total xG over the past two seasons in just under 1600 minutes. Mahrez's floor has dropped off since Gray took over set piece duty, but as we saw midweek the GPP upside is still there for both him and Vardy, particularly against a Burnley side that has been overperforming significantly so far (more on that in a minute).
Marc Albrighton somehow has a goal and an assist in his past two games, but as discussed in previous articles it's rare for him to score more than 15 DK points. Albrighton should have a high floor against Burnley thanks to crosses, but like Gray his ceiling is perhaps a bit limited here in GPPs. I'm not sure what's happened to Iheanacho this season, but if Puel decides to go with two strikers I'd be fine with using any of them in GPPs at a cheap salary. Okazaki's performances in particular have been a bit overlooked – he's managed 0.7 xG90 this season in limited minutes. I don't expect him to keep up anywhere near that level of production long-term, however.
Everyone's talking about Burnley at the moment, with Twitter seemingly divided on whether or not they are doing something that lets them beat xG. Expected goals models aren't perfect, but Sean Dyche isn't a wizard, either. Even if we assume that Dyche's magic makes Burnley concede 3-4 fewer goals than expected over the course of a season (generous, but not unreasonable), that doesn't hide the fact that there is a huge dose of good fortune going Burnley's way as well. Most people are focusing on the defence (11 goals conceded vs around 18-19 xGA), but it's the overperformance in attack that should have Burnley fans worried. Praise Dyche's defensive system as much as you want, but it comes with a trade-off at the other end of the pitch (ranked 20th in both xG and xG/Sh). We've seen Burnley benefit several times already this season from scoring early on low xG chances, allowing them to implement their preferred strategy of sitting back and soak up pressure. The early part of last season was no different and we saw Burnley slip all the way down to 16th after a hot start, which is about where they should have finished according to xG models that factor in Stratabet defensive metrics (source). Understat haven't published the methodology of their xG model, but Burnley are currently sitting 17th in their league table based on expected points (13.5 xPTS vs 25 actual).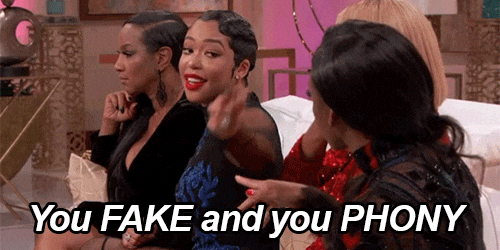 What all of this means for DFS is that Burnley are massively overvalued, leading to much higher ownership on Burnley players than there should be even when they are big underdogs. Robbie Brady has a safe floor on DK thanks to 8.7 Crs90, but he's priced up at $7700 after his goal vs Bournemouth midweek. The reality is that Brady has only averaged 0.08 xG90 as a Burnley player, so it's a stretch to expect another GPP-winning performance out of him any time soon. The best way to play DFS is to use players that are undervalued in terms of salary/ownership and vice versa, which ultimately means that you will rarely see Burnley players in my lineups.
Stoke City vs Swansea City
Mark Hughes doesn't seem to be a part of the British managerial merry-go-round, and with all of the changes recently it's surprising that he still has a job. Maybe we will see the return of Tony Pulis at some point? Thankfully this game is a bit easier to break down – Shaqiri and Choupo-Moting are the only Stoke players worth seriously considering most weeks, and that's also the case here (you could take a flier on Crouch if he happens to start another game, but his floor is non-existent). It's worth noting that Darren Fletcher took a large chunk of the corners vs Liverpool even with Shaqiri on the field. I'm not really interested in playing Fletcher, but he does limit Shaq's viability slightly if this trend continues.
There are plenty of contenders for the worst team in the league this season, but Swansea are probably the front runner at this point. I actually invested real American dollars in three Swansea players in cash games last weekend and have had nightmares about it since. Renato Sanches is so fed up that he's resorted to kicking the ball off the pitch rather than passing it to one of his teammates. Tammy Abraham is always in play in GPPs, but Swansea are so bad that it's hard to trust any of their players in DFS at this point, even at cheap salaries.
Renato Sanches| Skill and assists
😂😂😂 pic.twitter.com/skjYjAUTxp

— Já jogou lá? (@jogoula_) November 29, 2017
Watford vs Tottenham Hotspur
It's been a rollercoaster ride for Watford fans this season, with goals flying in at both ends of the pitch. Marco Silva has somehow turned this Watford side into a team that can score vs anyone (6th overall in xG), but the defence has suffered as a result (16th in xGA). The weakest point for Watford has been down their right side, which Young and Martial were able to exploit on Tuesday. You can take a flier on Richarlison if you like, but Spurs rank 2nd in xGA and picking on them in DFS typically isn't a good idea.
Spurs have slipped down to 7th in the table, just above 8th placed Watford, and it appears that the lack of available reinforcements is taking it's toll. They did sign old man Llorente for squad depth, after all… Eriksen looks like the most affected after playing extended minutes over the international break as well as the EPL/UCL fixtures, and Pochettino has hinted that he might be given a rest this weekend. Even if Eriksen starts he seems unlikely to play 90 minutes, and without a monopoly on set pieces he's a much riskier option than we would like him to be. Regardless of Eriksen's status, Davies and Trippier are two of the top options on the slate at the defender position. They are expensive, but it's worth finding the funds to pay for them this weekend if you can.
You don't need me to tell you that Harry Kane is one of the top options at forward each week, and Son and Alli are always in play in GPPs. Sonaldo in particular could take advantage of the matchup against Femenia, and there is a small chance he takes a couple of set pieces if Eriksen misses the game. It's tough to afford Kane in cash games on DK and he will need at least one goal to be worth using at that price, but it's sensible to try and fit him in on Yahoo.
Well played, Mauricio! Well played! 👏👏👏
Historical night at #Wembley!#UCL #THFC #COYS pic.twitter.com/efxqRE1fHG

— 1xBet English (@1xbet_Eng) November 2, 2017
West Bromwich Albion vs Crystal Palace
Alan Pardew's West Brom host Roy Hodgson's Crystal Palace in the last of the 3pm KOs, which means we've reached a low that was previously thought to be impossible before the start of the season. I'm all for looking to replace Pulis long-term, but this squad has been built with him in mind and hiring Pardew as his replacement now seems almost suicidal. Nothing about Pardew's track record suggests that he is remotely close to a good manager, and West Brom are now in serious danger of being relegated with him in charge. At least Pulis would have probably done enough to hit his favourite 40 point mark, even if you can't expect much beyond that.
Eh, i'd have picked someone else. pic.twitter.com/C4dt2QcVUQ

— James Yorke (@jair1970) November 29, 2017
Phillips and Gibbs are both doubtful for this game which means we'll probably see Chris Brunt start at LB, making him a sub-optimal fantasy play despite set piece duty. If Mclean draws a rare start on the wing he's at least worth considering for $3700 on DK, although without set pieces he's far from an ideal option even at that price-tag. Rondon and Rodriguez are pretty expensive for strikers on a team that ranks in 20th place (yes, even behind Swansea!) in shots per game… Ultimately it's never appealing to use West Brom players in fantasy, especially with uncertainty on what surprises Pardew has up his sleeve in his first game in charge.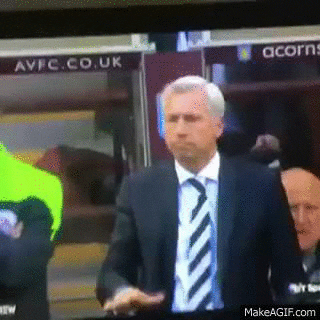 There is also a bit of uncertainty surrounding Palace here, with 4 players missing training, including Cabaye. If Cabaye is ruled out Andros Townsend should take over set piece duties, making him a solid play on DraftKings at $7100. West Brom allow enough crosses to keep Townsend in play regardless, although he is overpriced if Cabaye is fit enough to start. Puncheon is another viable replacement in the midfield, and he is a reasonable salary saver on DraftKings at $4000 assuming he will take some corners. All of the players from this game are less interesting on Yahoo even at cheap price-tags, given that crosses are less valuable and this game appears unlikely to turn into a shootout.
Arsenal vs Manchester United
In last week's article, I discussed the fact that you can often get elite players at low ownership when two good teams face each other in the late game. Salah was under 10% owned against Chelsea, which worked out very nicely in GPPs for those that did end up using him. I'm not as optimistic about this spot, however. We will likely see Jose employ his typical conservative approach away from home, and look to catch Arsenal out on the break if Xhaka and Ramsey push too far forwards at the same time. This leaves the United players as low floor, questionable ceiling options here, and I don't see much reason to go there even at low ownership. Alexis Sanchez is the one player worth considering from this game in GPPs, although it's risky to use him against a very solid United defence that will look to limit the damage on the road. Wenger has only beaten Mourinho once in their long history vs each other.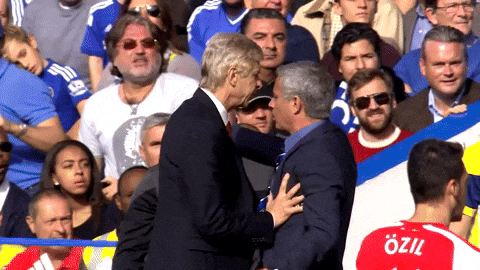 Conclusion
Thanks for reading! Please share the article if you enjoyed it, and good luck in your contests this weekend.
All data by Opta.