Welcome to the gameweek 16 preview article! We have an interesting slate this weekend, with Spurs being the only big favourite and a bunch of average to bad teams facing off against each other. Finding the right low owned GPP goal will likely be even more important than usual this week, and players from basically every team are viable.
I'm short on time this week so the article is early, and I've left out the stats/predicted lineups for the time being. If I have time, I'll update these late Friday/early Saturday. If not, there should hopefully still be plenty of useful info in here regardless!
Burnley vs Watford
Burnley host Watford in the first of the 3pm KOs, and I doubt too many people would have predicted that these teams would be 7th and 8th in the table after 15 games! The fact that Burnley are favoured here is perhaps even more surprising… Sean Dyche was dealt a huge blow this week with the news that Robbie Brady will be missing for an extended period – his surgery went well but with no time frame for his return it's likely that Scott Arfield will come back into the side for the foreseeable future.
If you read my article on set pieces this week, you will know that Watford are one of the most vulnerable teams in the league from corners. However, with Brady out, it's not clear who will take the set pieces for Burnley – Arfield, Defour and Gudmundsson have all done so in the past, and Defour and Gudmundsson took one each in GW15 after Brady was substituted. Defour is close to minimum salary on both DK and Yahoo, but he just doesn't generate fantasy points from open play (e.g. 0.8 Sh90) and has lasted under 80 minutes in his past 3 games. Arfield is basically a more expensive, riskier version of Defour this week. The one player of interest is Gudmundsson, who is at least eligible at forward on DK and does contribute a little bit from open play. Unfortunately for us, his price has come up to $6500 on DK thanks to 4 assists this season on about 1.5 xA. Add in the fact that he will probably only take 50% of the set pieces, if that, and he becomes an iffy option this week. I think he's fine for cash games on DK if you need a forward in that price range, but I'd certainly question his upside for GPPs at that salary.
I'm sure Nick Pope will be popular, but I don't think he's a good play this week (what a surprise). Watford rank 10th in shots but 6th in xG/Sh, so they're getting the job done with quality rather than quantity, which isn't ideal for a DFS goalkeeper like Pope. You have to go back to October to find the last time Pope made more than 3 saves in a match, and he looks ridiculously expensive when you compare his chances of getting a win and a clean sheet to the other home goalkeepers this week (he's the same price as Lloris on Yahoo!).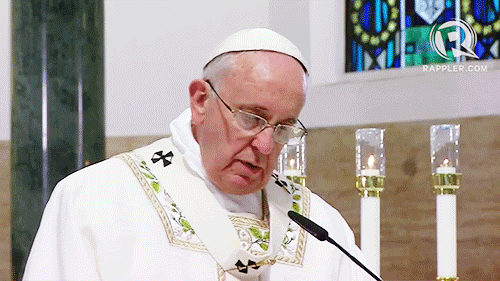 Tom Cleverley somehow scored double-digit DK points against Man United and Spurs in his last two games. My brain says that won't happen again this week, but he is facing the team that conceded the most corners per game, after all. Unfortunately, Cleverley is priced up after those performances at $4600 on DK and £14 on Yahoo, and it's worth noting that the presence of Pereyra in the side (2 corners taken last game) cuts into Cleverley's floor a bit. Cleverley has been popular in the last two weeks despite the difficulty of the matchup, so I'm expecting that trend to continue this week even at an elevated salary. I'm on the fence about whether he's even worth considering in cash games, and I certainly don't like him in GPPs.  At that price-tag, Cleverley needs at least one assist from a set piece to hit GPP value given how little he contributes from open play.
Richarlison is the one Watford player we can look at in GPPs, with a bit of a floor to go along with upside. His price is eye-watering on both sites, but if you have the funds he's one of the more obvious pivots away from the Spurs players this week. We know Burnley aren't a complete sieve defensively so it's hard to project Richarlison for multiple goals very often (7-8% of the time according to Betfair Exchange), which does make him a questionable option given his salary. Gomes probably won't have to make many saves, but he does come at a huge discount from Pope without much reduction in win + clean sheet chances. I believe Watford should be favoured in this game, even away from home.
Crystal Palace v Bournemouth
Palace are the second biggest favourites on the slate after 3 draws and a win in their last 4 matches. Cabaye is questionable for this game after missing training on Thursday, so keep an eye on the injury news. If he plays, he's one of the better options on the slate this week as the main set piece taker against a team that currently ranks 17th in crosses against. Andros Townsend is expensive if Cabaye does start this game, but if not he becomes one of the safest forwards on the slate on DraftKings. He's not a great play on Yahoo regardless, as unsuccessful crosses are worthless over there.
You probably know my thoughts on Zaha at this point – he's overpriced and likely to be overowned once again, but on a slate like this he's one of the better options regardless. Benteke's goal drought won't last forever, and this is as good a time as any for him to get going. His floor is frighteningly low, though! Keep an eye on Schlupp's status – he also missed training this week and van Aanholt has been waiting patiently for an opportunity after recovering from injury.
The Bournemouth set piece situation is a bit of a mess at the moment – Daniels, Francis, Surman, Ibe, Smith and Stanislas have all taken a couple each over the past two matches and that list doesn't even include Fraser, who scored in his first game back last week. Because of that, none of the Bournemouth players are safe in cash games on Saturday, and even in GPPs the upside isn't amazing here (only Stoke have a lower implied goal total). You can take a chance on the likes of Fraser, Stanislas, King or Wilson in GPPs in the hope that Palace's defensive issues suddenly reappear, but keep in mind that you will be overpaying here for guys that aren't in an amazing situation.
Huddersfield Town vs Brighton and Hove Albion
Huddersfield take on Brighton this week in a battle of two promoted sides that have struggled offensively, with both teams averaging a pitiful 8.5-8.6 shots per game. Goal dependent players here are still worth a little bit of consideration purely because of the nature of the slate, but it's the crossers that are more interesting. Mooy had 12 DK points vs Everton thanks to 11 crosses, and this is another good matchup for him to get double-digit points, as Brighton rank 18th in crosses against. His salary is a bit steep on both sites, however, given the fact that he's unlikely to chip in with a goal or assist. Tom Ince is back taking a couple of the set pieces with van La Parra suspended, and $5100 is a nice salary on this slate for a player with an OK floor. Fullback Scott Malone should get some crosses too (3.9 per 90 this season), but be aware that he's at risk of an early substitution.
As for Brighton, Pascal Gross is still a bit expensive thanks to his hot start to the year. As a forward eligible set piece taker he does have some appeal on a slate like this, but he just doesn't contribute a whole lot outside of 7 Crs90 (0.8 Sh90 and no real defensive stats to write home about). It feels like he's at least $1000 too expensive here on DK with teammate Knockaert still taking 30-40% of the set pieces, and the Frenchman is more budget-friendly at $6000 DK/£14 Yahoo. Brighton are away from home and Huddersfield are still doing a good job limiting shot and cross volume to their opponents, so this is far from the ideal spot it may seem at first glance. The sneaky GPP play here is Izquierdo, who had some impressive numbers last season but hasn't exactly been tearing up the league so far. I'd certainly limit exposure to Izquierdo if you do end up using him, and overall it might be more sensible to just stay away here and hope that this game is the low-scoring affair it's expected to be.
Swansea City vs West Bromwich Albion
Hands up if you're excited to watch this game on Saturday!?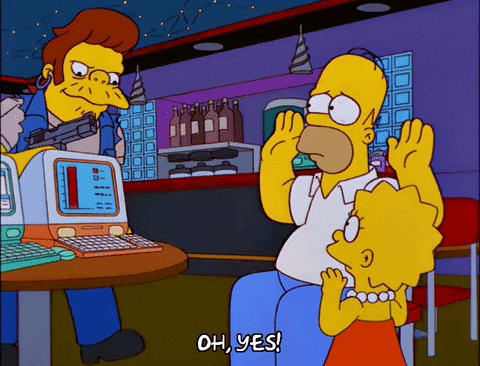 What can we say about this game? Ki now appears to be taking a large chunk of Swansea's set pieces, which basically makes all Swansea midfielders playable in my view. All of the mids are averaging 0.05 xG90 or fewer, and set pieces were basically the only thing that made them playable at all. West Brom are ranked 19th in crosses against, which does make the Swansea fullbacks a lot more interesting than the midfielders (this could change under Pardew, though). Olsson is the pick of the two, with 5.2 Crs90 this season. Bony and Abraham are at least a little bit interesting on a slate like this, particularly Abraham, who has been quiet for a few weeks. Neither striker has a high floor, but a home matchup with Pardew's West Brom is about as good as they can hope for at the moment. Bony is cheaper than Abraham and had a solid game last week, which will likely lead to him being higher owned.
If you read my article on set pieces this week, you will know already how I feel about West Brom corner takers. Foster and Gibbs are in play purely because of their salaries, but the most interesting options on this side of the ball are the forwards after Pardew decided to start Rondon, Rodriguez and Robson-Kanu together. It's anyone's guess which (if any) will score, but I'd lean towards Robson-Kanu on Yahoo (£13) and Rodriguez on DK. Jay Rod averaged 3.8 Sh90 and 0.49 xG90 over the past two seasons with Southampton, so if this season's drop-off is due to Pulis we might see his numbers creep back up a little bit as the season progresses.
Tottenham Hotspur vs Stoke City
Spurs have hit a rocky spell in the league, with just one win from their last 6 games. Their peripheral stats are still good and I'm certainly not worried yet – they are the clear top team to target on this slate. Harry Kane is extremely expensive this week, and you're going to have to make some very tough decisions at other spots if you want to use him. He will be 100% owned in cash games on Yahoo, but on DK I'm on the fence. It's scary to fade him in cash games on DK, but a more balanced lineup might be slightly better overall.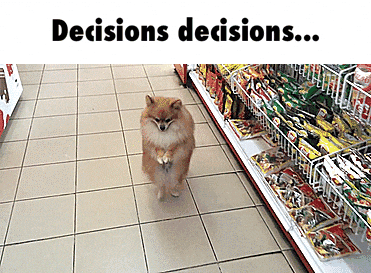 Davies, Trippier and Eriksen are all sharing set piece duty right now, and there doesn't seem to be a clear pattern as to who will take more of them each week. Trippier and Davies are both averaging more Crs90 than Eriksen at this point, however, so whilst Eriksen has a ton of upside for GPPs he's not essential for cash games at the moment. If you can fit the fullbacks into your lineups it makes sense to do so, and I'd lean towards Trippier if you can only afford one of them. Alli and Son both have a lot of GPP appeal on this slate even at very high salaries (you can play either in cash games on Yahoo as well, where it's easier to fit basically whoever you want into your team).
Stoke are the one team I'd recommend avoiding on this slate.
Newcastle United vs Leicester City
Newcastle have lost 5 of their last 6 games, whereas Puel's Leicester are trending upwards after recent wins against Spurs and Burnley. Leicester do rank 19th in shots against and 20th in crosses against on the season, so Newcastle players are very much viable from a floor perspective, but the xG/Sh numbers are concerning. Newcastle have struggled to create quality chances (18th in xG/Sh), whereas Leicester have been very good at preventing them (4th in xG/Sh90 against). This is one of the better games to target on the slate, but don't be shocked if Newcastle have a lot of shots without finding the back of the net.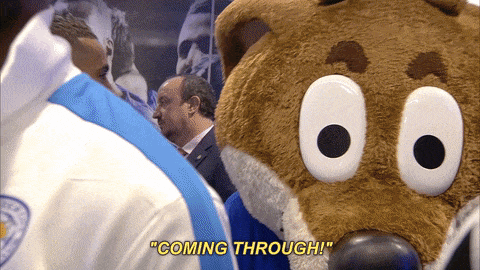 Dwight Gayle has frustratingly scored in the two games where I didn't use him (vs Chelsea and Man United). You can add him to the list of GPP strikers with a low floor this week. Matt Ritchie is one of the safest midfielders on the slate due to the reasons mentioned above, especially if Shelvey is on the bench. Set pieces might be the best way for Newcastle to get on the scoresheet – as mentioned in my article Leicester have been vulnerable defensively from corners and Newcastle have been one of the better teams in the league so far at scoring from them. Jacob Murphy is still a bit underpriced on both sites – he has a decent shot at 10+ DK points with upside if Newcastle can improve in front of goal.
Demarai Gray scored last week and rewarded owners with a very nice 21 DK/14.4 Yahoo points. There is cause for concern here though – Mahrez and Albrighton were back on set piece duty. I'm viewing Gray as a risky GPP option that could be overowned after last week. I used Albrighton last week in cash against Burnley, but a trip to St James's Park is a much more daunting prospect for his fantasy outlook despite what the league table will tell you, and the upside isn't really there in GPPs. The best option here is Mahrez, who is cash game viable on this slate without a lot to love at the forward position. He isn't essential by any means, but he does give you a nice combination of safety and upside that's difficult to find at the position on Saturday. Vardy is always GPP viable, but as discussed in previous articles he's always a bit overowned and has a much lower floor than people think (just 1.8 Sh90).
Conclusion
Thanks for reading! Please share the article if you enjoyed it, and good luck in your contests this weekend.
All data by Opta.