After a brief hiatus midweek, I'm back with the EPL gameweek 18 preview for Saturday's main slate on DraftKings and Yahoo. Everyone is playing two games per week at the moment, so it can be difficult to keep up with the latest team news and lineup permutations. Due to the fixture congestion I've decided to use the picks format for this and subsequent articles rather than the game-by-game preview you're used to seeing for these slates. I've already analysed most teams in further detail in previous articles, so refer back to those if you need more information and I will revisit some more detailed team strength discussion in the new year.
Defenders
Jose Holebas – Watford, $6100 DK, £13 YH
With Cleverley and Zeegelar both suspended, Holebas should get another start at LB and take over the majority of the set pieces for Watford (although Carillo/Pereyra could poach a couple). It's been unwise to trust the Watford defence this season, but Huddersfield currently rank 18th in xG (12.9 total) which should give us some hope that Holebas can earn a clean sheet bonus to go along with a high floor from crosses. He's expensive on DraftKings, but he's one of the safest plays at the position this weekend in all formats.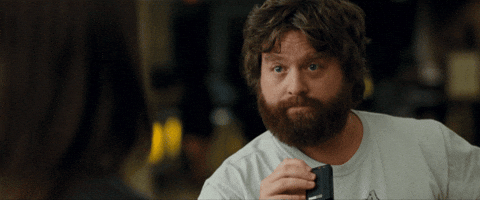 Davide Zappacosta – Chelsea, $5500 DK, £14 YH
Victor Moses played midweek, so we could see Conte rotate his side against Southampton and hand Zappacosta another start at the RWB position. I think Southampton deserve a bit more credit than the bookies are giving them here, but this is still a good spot for Chelsea overall. Zappacosta has 1.5 Sh90 and 7.5 Crs90 this season in limited minutes and we know he was a prolific crosser in Serie A for Torino as well, so his floor should be high here. The only concern for Zappacosta is playing time – Conte has brought him off in each of the last four matches with Moses back fit. The sub risk makes Zappacosta a GPP-only play for me this week, particularly on Yahoo, where you need to play all 90 minutes to earn the clean sheet bonus.
Sead Kolasinac – Arsenal, $5200 DK, £15 YH
I've been reluctant to recommend Arsenal fullbacks this season – only Everton are crossing fewer times per game than Arsenal, and both Kolasinac and Bellerin are averaging under 2 Crs90. However, Arsenal are the biggest favourites on the slate and have a strong chance at a clean sheet, which keeps Kolasinac in play. Kolasinac does have 0.34 xG+xA90 this season, which is upside you rarely see at the defender position, so whilst his floor is perhaps questionable here the ceiling is definitely there in this matchup, especially with Newcastle struggling defensively on that side of the pitch. He's viable on DraftKings in GPPs, but I much prefer him on Yahoo, where crossing is less important.
#AFC's Christmas jumper advert is brilliant pic.twitter.com/2GxwZY7tyy

— ShotOnGoal (@shotongoal247) November 28, 2017
Daryl Janmaat – Watford, $4900 DK, £15 YH
I used Erik Pieters over Janmaat on Tuesday, which turned out to be an expensive decision after the Watford fullback scored at high ownership. I like this spot for Janmaat here, but I am a bit more concerned about his floor at that price than most people. Janmaat does shoot a bit more often than most fullbacks (1.4 per 90 over the past two seasons), but he's never been a prolific crosser (2.8 per 90) and if you ignore his goal he didn't actually post a great fantasy score against Palace. There isn't a lot to love at defence this week and Janmaat is one of the fullbacks that could score 10+ points this week with a clean sheet, but it wouldn't be shocking if he only manages half that either.
Arthur Masuaku – West Ham, $4500 DK, £13 YH
West Ham have been vulnerable defensively all season, and one of the first things Moyes did when he took charge was to bring in Masuaku in front of Cresswell to help mitigate some of the damage down that side of the pitch. Masuaku is averaging 5.5 Crs90 this season, and whilst Stoke are the favourites here this is about as good of a matchup as West Ham can hope for at the moment – Stoke and Bournemouth are the only two teams that rank lower in xG against than the Hammers. West Ham's best goalkeeper Adrian has kept back-to-back clean sheets against Chelsea and Arsenal in his last two games, and they faced Manchester City prior to that, so we might see things finally start to pick up for Moyes after a tough run of fixtures. I'm not holding my breath, though…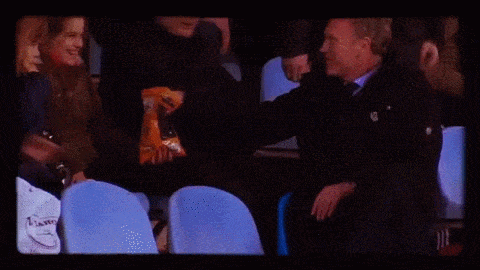 Charlie Taylor – Burnley, $3500 DK, £10 YH
Charlie Taylor is this week's cheap option at the position, providing he is given the chance at LB due to Ward's injury (Bardsley could move over to that side instead). I'm sure regular readers know how I feel about Burnley at this point, but Taylor is certainly worth a look at that salary if he gets the nod. Taylor averaged just under 4 Crs90 for Leeds in the Championship, and whilst he probably won't be able to replicate those numbers with Burnley it makes sense to take a chance on him this week at a discount.
Fade: Ben Davies – Tottenham Hotspur, $4700 DK, £15 YH
Davies has been one of the best options at the position on a weekly basis, but a trip to the Etihad is as bad as it gets. With Davinson Sanchez still suspended we could see Davies occupy more of a CM/CB role in possession, and it's not out of the question that Spurs set up with him in a back three either. Davies's corner kick equity isn't worth much vs City, and when Spurs do manage to attack I expect them to target Delph's side of the field more heavily, so even if Davies is used in a fullback role he might not have many crossing opportunities. I can't think of too many players that I'd want to roster against City, and Davies certainly isn't one of them even at a $2k discount on DK.
Midfielders
Eden Hazard – Chelsea, $10900 DK, £25 YH
The Chelsea offence moves through Hazard right now, and he's still putting up consistently great numbers across the board (2.65 Sh90, 2.75 CC90, 0.54 xA+xA90). However, Hazard rarely crosses and whilst his stats are impressive, they don't exactly give us the sort of floor we're looking for from one of the most expensive players on the slate. Would someone like Leroy Sane be priced this high against Southampton? I don't think so, even though he's been putting up similar or better numbers to Hazard this season in most categories (radar via Understat). On Yahoo the pricing is typically soft enough for us to fit whoever we want into our lineups so it makes sense to get more exposure to Hazard over there, and treat him as a GPP only option on DraftKings. Whilst I wouldn't mind having Hazard on my teams this week, I think Morata and Sanchez both have a higher floor/ceiling and would prioritise them in all formats if you are looking in the $10k+ range.
Kevin De Bruyne – Manchester City, $9100 DK, £25 YH
This is probably the hardest matchup City will face so far this season, but KDB is still going to have a higher floor/ceiling than most players on the slate even with matchup factored in. The fact that he is forward eligible on DK is the main thing that keeps him in play at that price-tag, with most of the high-end options needing a goal to deliver fantasy value. KDB is far from a must play in this spot but I wouldn't shy away from using him either, especially on Yahoo where passes and corners won help his floor.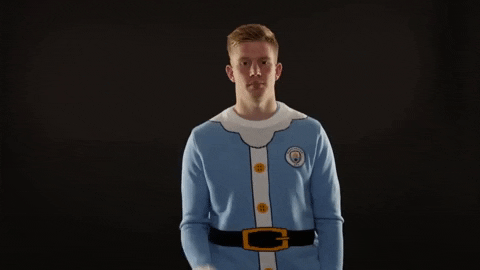 Xherdan Shaqiri – Stoke City, $8900 DK, £20 YH
Mark 'I don't get relegated' Hughes vs David 'is Pienaar available?' Moyes… What a world we live in. Both Stoke and West Ham have been awful this season, but Shaqiri has at least been able to put up some good fantasy scores despite all of the issues. Fletcher has been stealing some of the corners from Shaq in recent games which lowers his floor slightly, but he still has a decent shot at posting a solid game here, especially if Moyes benches Masuaku in favour of a more attacking setup. Shaq is a bit pricey even in this matchup, but he does offer safety on DK in particular if you can afford to pay up for him.
Mesut Ozil – Arsenal, $8000 DK, £17 YH
I will never understand why Arsenal's best player gets so much stick on a weekly basis. Let's see what people think next season after he has left Arsenal on a free transfer to a bigger club. Ozil is consistently overlooked in DFS as well, and whilst I don't expect him to go completely unnoticed against Newcastle, you might see lower ownership on him than you think. Ozil's price on Yahoo is particularly criminal, and it's hard to get away from him in this matchup. Ramsey being out does impact Ozil quite a bit – he ideally needs runners from midfield to aim for and free up more space for the likes of Lacazette and Sanchez. However, he's still a great GPP play at the very least, and set piece duty gives him a safe enough floor for cash games if you're looking to get more Arsenal exposure. I prefer him straight up over Fabregas if you have the extra funds.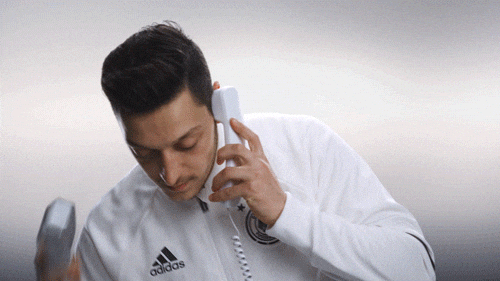 Cesc Fabregas – Chelsea, $7200 DK, £19 YH
Speaking of Fabregas, he's one of the safest options on the slate at the position, and I'd certainly be fine with using both him and Ozil in the same lineup. Keep in mind that both players need assists to hit a GPP-winning score, so you might want to pair them with a striker in tournaments to try and capture some correlated upside. Neither player shoots or crosses much from open play, so it's the set pieces and assist upside that keeps them in play for cash games. It's worth noting that Cesc is basically the same as Ozil for DFS purposes, has a worse matchup and will be significantly higher owned, partly because of the discount but also because of the public perception of each player. The scale on the following radars is a bit misleading, but they do give some idea of how similar these two players are.
Since 14/15:
17/18 only:
Manuel Lanzini – West Ham United, $7000 DK, £16 YH
Lanzini is the one West Ham player that has been able to deliver consistently useful fantasy scores on a weekly basis, and if you believe that they can play well against Stoke, Lanzini will be heavily involved as a creative midfielder with set piece duty. I don't think it's terrible to use Lanzini in cash games this week, although it's hard to justify using him when Cesc is only $200 more on DK and Ozil is £1 more on Yahoo. The fact that both players are priced so closely to Lanzini does make him a good GPP pivot, however.
Rajiv van La Parra – Huddersfield, $4600 DK, £14 YH
There aren't many appealing cheap midfielders this week, so if van La Parra is back in the side after his suspension he's worth a look on DK specifically. Rajiv has taken some set pieces this season, and he's shown an OK floor in the past for a player at that price point. His upside is questionable (0.15 xG+xA90) as a result of Huddersfield's poor attack, but he does seem like the cheap mid that's least likely to damage your lineup too much in cash games.
Fade: Watford Midfielders
With Cleverley out, it will be tempting to try and hit on the cheap Watford mid that can post a decent game in the assumption that they will take some of the set pieces away from Holebas. Pereyra or Carrillo seem the most likely to do so, but none of the Watford players have a safe floor outside of Holebas. Carrillo is at least forward eligible and has the most upside if you want to take a chance, but realistically you're looking at 5-6 points without a goal or assist, which isn't likely to be good enough in any format.
Forwards
Alvaro Morata – Chelsea, $10700 DK, £24 YH
Morata should be fit enough to start this game, and he's always one of the top goal-dependent forwards on the slate any time he is available. This isn't a smash spot for Morata and he's certainly not essential for cash games on DK, but he has more upside than most forwards this week and makes for a strong GPP stacking partner with Fabregas. Morata has 0.61 xG90, 3.59 Sh90 and 0.15 xA90 to Hazard's 0.39 xG90, 2.65 Sh90 and 0.22 xA90. I know which expensive Chelsea I'd prioritise this week…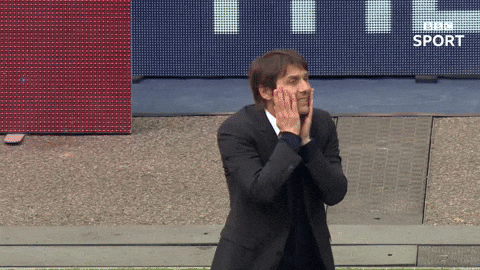 Alexis Sanchez – Arsenal, $10500 DK, £24 YH
Alexis is the top guy to pay up for on this slate. He's the rare forward that does a bit of everything when it comes to some of the more important stats for DFS (shots, crosses, fouls won), which gives him a solid floor to go along with tremendous upside. Alexis hasn't exactly been bad this season, but xG still tells us he's perhaps been a bit unlucky regardless, with 6.16 xG and 4.26 xA vs 4 goals and 3 assists. I expect him to be popular in all formats, but it's tough to get away from him even in GPPs on this slate.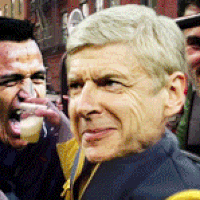 Richarlison – Watford, $8700 DK, £20 YH
As I warned early on in the season, Richarlison is a lot more goal-dependent for DFS purposes than people want to believe. Fortunately for him, this is a good spot for him to chip in with a goal or assist (0.64 xG+xA90), and his price has actually come down a bit after the last two matches vs Palace and Burnley. The one concern here is playing time, with Marco Silva already stating that Richarlison has been suffering from fatigue. If Richarlison does start as expected, we could see him given a much needed early rest this week.
Alexandre Lacazette – Arsenal, $8500 DK, £20 YH
Lacazette's floor is worryingly low, which keeps him from being an elite option on this slate. However, it's hard to find much more upside at that price point this week (0.82 xG+xA90), and it wouldn't be at all surprising if Lacazette gets on the scoresheet here. I prefer Lacazette to Sanchez if you want to stack someone with Ozil – as mentioned in previous articles Sanchez prefers to create his own opportunities, whereas Lacazette is often looking to run onto a through-ball from the German maestro.
Johann Berg Gudmundsson – Burnley, $7600 DK, £18 YH (M)
Gudmundsson has shown a solid floor on DK for a forward since Brady's injury, but he is clearly overpriced here regardless in my opinion. The question with Gudmundsson here is whether you are comfortable overpaying a bit to guarantee a bit more safety than some of the cheaper forwards offer. I prefer Gross if you want a 'safe' forward from this game, but Gudmundsson isn't the worst cash game option on DK if you have the funds.
Pascal Gross – Brighton, $6800 DK, £16 YH (M)
As mentioned above, I would prefer Gross over Gudmundsson this week even if both players were the same price. Gross typically shares set piece duty with Knockaert, but regardless he has a higher floor than most forwards below $8k, and a home matchup with Burnley isn't as threatening as everyone will make out (better than an away matchup vs Brighton, for starters). You can find more upside elsewhere in GPPs for cheaper, and it makes sense to pivot away from Gross in tournaments given Brighton's low implied goal total. He is still a solid cash game play this week though, given how many crosses Burnley allow to their opponents.
Fade: Gabriel Jesus – Manchester City, $8100 DK, £21 YH
It felt like cheating a bit to put Harry Kane in here, so I've gone with his opposite number instead. Pep has stated in interviews how highly he rates Jesus's pressing and movement off the ball, and he seems to favour the Brazilian over Aguero against tougher opponents for that reason. Pep has also shown a tendency to bring a striker off early in these games when leading and put Silva or Sterling into a false 9 role. I wouldn't be that surprised if Jesus scored here, but he seems unlikely to play the full 90 and this is still one of the worst matchups in the league for him (if not the worst). Avoid.
Conclusion
Thanks for reading! Having gone through the article again myself I realised that I mostly stuck to the chalkier guys here. I think these are the 'best' options at each position, but there are plenty of GPP viable names that could get on the scoresheet. If you can find a low owned cheap forward that you like, don't be afraid to load up on him if you can find safer options at the other positions. Good luck in your contests this weekend!
All data by Opta. Radars via Understat.