Gameweek 1 of the EPL season threw some surprises our way and we could see more of the same this week. Our gameweek 2 preview will give you all the info you need to help keep the surprises to a minimum and put you in a great position to build some winning lineups this weekend.
Thanks very much to everyone that took the time to give me feedback last week! I received some really positive comments about the first couple of articles so I will try to maintain the standard in this one. Please keep the feedback coming! I decided to focus on the main slate again so that I could go more in-depth on those matches. At the time of writing, DraftKings haven't posted any contests for the other games anyway, but I am happy to answer a few questions about them if needed. Give me a shout in the comments section below, or on Twitter @FantasyFutopia and @tom_whelan, if you get stuck!
Thank you to fiso.co.uk for letting me post a link to this article on their site. If you are here from FISO then welcome! We are focused on daily fantasy games but there should be plenty of useful information below to help with season long fantasy as well. To learn more about daily fantasy football, check out the Tutorials section of the site for some introductory articles.
As we are only one game in I will still be using data from 16/17 for the time being. All stats are in per 90 units – click here for an explanation if you aren't sure what that means. Grab a drink and let's get started!
Bournemouth vs Watford
Liverpool have struggled defensively from set pieces under Klopp, so it was no surprise that Watford chose to attack through the air last weekend. What was unexpected, however, was the result, but the xG numbers suggest that the Hornets deserved their draw (around 2-2.3 xG for both teams depending on the model). Bournemouth, on the other hand, were slightly better than average last year at defending set pieces, although they had issues last week vs dead ball specialists West Brom. New boss Marco Silva will no doubt have been making notes; only West Brom themselves relied on set piece goals more than his old club Hull last season (38% of their total goals). Watford will also have a significant height advantage on Saturday, with 6ft Steve Cook the tallest outfielder in the Cherries' projected starting lineup. Bournemouth prefer to attack on the ground, but they should still get some opportunities in the air here despite their size; Watford are one of only two teams that have conceded more goals from set pieces than Klopp's Liverpool since he took over in 2015 (source). It certainly looks like the set pieces will be pivotal in deciding the outcome of this match, then, and we could see goals for both teams if the dodgy defending continues.
Ryan Fraser is the main set piece taker for Bournemouth (6.1 Crs90). He still managed to earn a respectable 10 DraftKings points against West Brom even though his team didn't win any corners last week and were poor overall in the match. Bournemouth will be looking to bounce back against a Watford side that will need to improve significantly from last season if they are going to avoid relegation. On paper this is a great matchup for Fraser and he is in play in all formats, with a reasonable $7,100 salary on DraftKings. Jordan Ibe is the only player that could prevent Fraser from having a monopoly on the set pieces here, having impressed Eddie Howe when he replaced Marc Pugh last time out. Ibe's salary is low enough to generate a little bit of interest on DraftKings ($4,200), but in reality he doesn't have much upside (just 0.2 xG+xA and 3.1 FPPG).
Defoe is still working up to full fitness, so Afobe might get the chance to impress one last time. He will surely be very motivated to prove his worth here and is playable in GPPs at $4,800, but Defoe looks almost certain to replace him after about 60 minutes. The safer option is Josh King, whose salary is still on the high side thanks to overachieving massively last season. My opinion on him is similar to last week; he is a good option in GPPs if you can stomach ownership that will probably be higher than it should.
Despite the new faces over the summer, Watford are still a tough team to get excited about. Hull improved significantly under Marco Silva last season but he will have his work cut out at his new club if they are going to remain in the league for long. The attack was anemic in 16/17, finishing bottom in the total xG rankings and 18th in shots per game. Andre Gray and Richarlison have been brought in over the summer for club record fees in an attempt to rectify this, but it's hard to see Watford improving enough in front of goal to do better than last season's 17th place finish. The only positive I can find with the Gray signing is that it 'weakens' the squad of one of their relegation rivals. Last season the former Burnley man ranked in the bottom 20% of strikers in terms of Sh90 and xG+xA90 with marks of 1.82 and 0.28 respectively, which was somehow slightly worse than ex-teammates Robbie Brady and Scott Arfield. Richarlison's stats don't exactly jump off the page either and it is hard to expect much from him as a young player moving into a significantly tougher league. He is at best a GPP dart throw until we have seen how well he can adapt to his new environment.
Stefano Okaka looked quite good against Liverpool in the last match and seems likely to start ahead of Gray for at least another week. He generated 0.49 xG+xA per 90 last season in just over 1000 minutes, which is similar to the likes of Andy Carroll and opposite number Benik Afobe. If Watford do have some tricks up their sleeve from set pieces Okaka is likely to be involved after scoring from a corner against Liverpool, so he is playable in GPPs at $4,500 on DraftKings.
The main player to target on Watford here is the set piece taker himself, Jose Holebas. There aren't usually many defenders that stand out each week so when we can find one that takes corners they are usually going to be one of the better options due to a high floor from crosses (5.1 Crs90). A clean sheet is unlikely for Holebas given that he is travelling to face a better team and he also shares set piece duty with Tom Cleverley, two factors which prevent him from being an elite option here. Cleverley was not a good fantasy option last season but he has moved into a no. 10 role, so we might see him at least start to think about shooting. I would still rather stay away for now, though, even at $3,300.
Burnley vs West Bromwich Albion
After their fluke win against Chelsea, Burnley host West Brom in a match which looks like the favourite to claim the spot at the bottom of the MOTD running order. Sean Dyche could stick with the same side after they somehow did enough to beat last season's champions, with Jonathan Walters and Scott Arfield next in the pecking order if he wants to change things slightly. Robbie Brady took the corners against Chelsea and he is the best fantasy option from the home side. Brady's floor is decent (5.71 Crs90) but at $6,800 on DraftKings it is hard to see enough upside to think about making him a core play. Johann Berg Gudmundsson offers a huge discount from Brady at $4,300 and he actually generated more crosses than the Irishman last season (6.22 per 90), but around half of those were from set pieces. As with Brady, the upside is limited here. Elsewhere on the team there isn't really much to like; I would be shocked if we saw another open play goal from Stephen Ward any time soon and Vokes looks very overpriced after his GPP-winning performance last week. Heaton is fine if you want to follow the crowd at goalkeeper; I'd probably rather take the $400 discount on Foster in the same game but, ownership aside, Heaton isn't a bad play.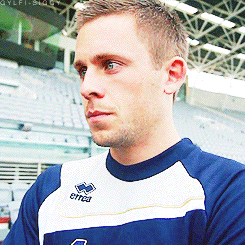 West Brom also won last weekend, so we could see a similar side from Pulis, with new signing Gareth Barry possibly replacing Claudio Yacob at the heart of midfield. At 36, Barry is long past his best. He is exactly the sort of signing you expect from West Brom; he should be OK for one year, but it's hard to see the fans rushing out to buy shirts with his name on. I did find it quite funny when I noticed that Barry created more chances per 90 from open play last season than Gylfi Sigurdsson; Everton will need to win a lot of set pieces before they can justify that £45m transfer fee…
Nobody on West Brom stands out as being a particularly good option, with James McClean looking like the best way to get some West Brom exposure if you want to target Burnley a bit (5.5 Crs90). Matt Phillips has a bit more upside than McClean, but the $1,900 difference in salary is hard to ignore; Phillips is expensive here. Brunt is basically unplayable in my opinion if he starts at LB despite being the main set piece taker for the Baggies. If West Brom can manage to find the back of the net from open play for a change Jay Rodriguez is the most likely to do so, but overall this looks like a low scoring affair without a lot to love from a fantasy perspective.
Leicester City vs Brighton and Hove Albion
Leicester came back down to Earth last season after pulling off one of the biggest shocks in sporting history by winning the league in 15/16. The Foxes experienced some extremely good luck on their way to the title and by contrast they were actually a little unlucky at times in the last campaign, with a 12th place finish looking about right all things considered. The team held their own in the Champions League and if they can avoid selling Mahrez for one more year they might be able to sneak back into the top 10 this season, but it is a stretch to hope for more European football any time soon.
The squad has definitely got stronger over the summer. A new centre-back was likely top of the shopping list and Harry Maguire should be a great acquisition for Leicester. Usually centre-backs are not recommended on DraftKings but Maguire is the exception to that rule given his tendency to get forward and shoot occasionally from distance; at $3,600 you could do worse this week. Vicente Iborra is a very capable addition to the squad in midfield and makes Danny Drinkwater's departure easier to accept if it happens. The most interesting signing is Kelechi Iheanacho, who looks like a steal at £25m. As a Manchester City fan I would have preferred to see him go out on loan but at least there is a buy-back clause in place. At just 20 years old the Nigerian striker is already very good and has the potential to be world class in a couple of seasons. Leicester are set-up to play counter-attacking football and this should suit Kelechi perfectly given his ability to run in behind defenders. I certainly think that £42m Maguire + Iheanacho combination would have made a lot more sense for Everton than a £45m Icelander… They could have even used the spare change to buy Rooney some new pyjamas and a one-way ticket to China!
If Kelechi starts this week he is an excellent choice ahead of the likely more popular and more expensive Jamie Vardy, who is a good play himself in this matchup and becomes more attractive on DraftKings if Okazaki makes the line-up instead of Iheanacho. It's worth pointing out that Okazaki does a lot of work defensively and makes some nice dummy runs to free up more space for Vardy, so he will certainly be missed if he spends a lot of time on the bench this season. It looks like Mahrez will start again unless any more offers come in and he is a great option in this matchup. We can expect Mahrez to share set piece duty with Marc Albrighton and whilst the Algerian was disappointing at times last season he has the upside we are looking for in GPPs if he can get close to his 15/16 form. As for Albrighton, he should be a safe option here (7.9 Crs90) but is likely to be overvalued in GPPs; he could only manage 0.05(!) xG90 last season and his xA90 is comparable with new teammate Iheanacho. Damarai Gray is a bit of a mix between the two players for fantasy purposes; he isn't quite as safe as Albrighton and his upside is a bit lower than Mahrez, neither of which sound great on paper. He does come with a lower salary than the other two, though, and is a fine option if he draws a start. Finally, Christian Fuchs and Kasper Schmeichel are both viable; Fuchs looks a little bit expensive here but I'm not going to try and talk you out of using him.
Brighton held their own for 70 minutes against a much better side, but in the end City's quality was too much for them. They wouldn't have expected a positive result in that game, but will be a lot more confident that they can cause problems against Leicester. Pascal Gross played just off the striker last time out and he looks to be great value on DraftKings at just $3,100. The German appears to have settled in quickly at his new club, scoring goals in preseason and taking the set pieces against City. Anthony Knockaert is still working his way back to full fitness but if he is healthy enough to start he will fight it out with Gross for corner kick duty. At $5,500 we don't get the same discount on the French winger, but his stats from the Championship do stand out if you want to get some Brighton exposure (2.52 Sh90, 6.57Crs90, 0.59 xG+xA90).
The club have also made more signings in the past week, with future prospect Soufyan Ahannach joining from the Dutch 2nd tier and Colombian winger Jose Izquierdo arriving from Club Brugge for yet another record fee (£13.5m). Surprisingly, he is in the DraftKings playerpool despite the fact that the transfer hadn't been confirmed before salaries were released, although he is quite goal-dependent so it feels like a stretch to use him here if he does end up starting. Markus Suttner appears to have already cemented himself as the new first choice LB and as mentioned last week his stats look nice for a defender in terms of DraftKings scoring. At $3,800 he is a decent value option, but he probably won't get you the clean sheet bonus.
Liverpool vs Crystal Palace
Neither team in this one got off to the start they were looking for last weekend, with Liverpool only earning a draw against Watford and Palace getting thumped 3-0 at home by new boys Huddersfield. The same Liverpool XI managed to bounce back quickly on Tuesday, becoming the first team to defeat Hoffenheim at their home ground since May 2016, which will surely help to get confidence back on track. Palace will be hoping another week on the training ground is enough time for the players to finally get used to de Boer's new system.
Liverpool currently look to be suffering from the same problems this season as the last; their first team is great but there is no squad depth and if they do make it through the 2nd leg against Hoffenheim they will struggle to contend with the extra fixture demands of European football. No doubt Jurgen Klopp is frustrated; the club have been linked with all of the right names over the summer but new faces at the club have been few and far between. Virgil van Dijk and Naby Keita are just about the best 'available' players that Liverpool could pursue, but unfortunately both deals look to have stalled and it appears that star player Philipe Coutinho is off to Barcelona as well. It will be a huge ask to replace him before the window closes.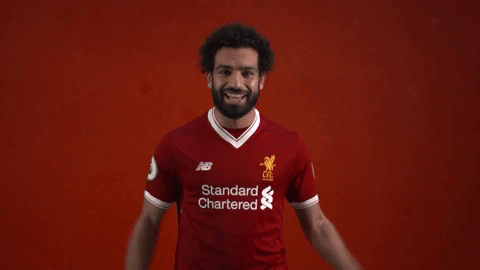 The signings that have been confirmed look good overall. Andy Robertson provides much needed cover at LB and it made sense to gamble on Dominic Solanke given his age, despite the fact that he wasn't able to blow anyone away last year in the Eredivisie. £34m looks like an unbelievable price for Mohamed Salah in the current market and Liverpool will have been glad to have got that business done early before transfer fees started to get out of hand. He can play anywhere across the front three and immediately enters the conversation as a great option on DraftKings most weeks. At $8,500 he offers a slight discount on teammates Mane and Firminho and he is one of the top plays on the slate against Palace. The front three are all fantastic options here but they will need at least an assist to help out your lineups. They all have upside for multiple goals, though, and it's not unreasonable to pair two of them together in GPPs.
Ideally Klopp would want to freshen up his side a bit after a tough game midweek, but he just doesn't really have the option to do so at the moment given the lack of squad depth. The one player that could come into the starting XI is James Milner, who can play basically anywhere if needed. Moreno is the most likely to get benched given that Milner played LB for all of last season. If Moreno does start, he should take corners from the left side and is a great play on DraftKings at $5,100 given his willingness to get forward. RB Trent Alexander-Arnold scored a brilliant free kick midweek and he is also taking corners from the right side at the moment. $3,900 is probably about $1,500 too cheap for him and he is in play in all formats; he was actually more expensive in a much tougher fixture on the midweek UCL slate. It's worth noting that Milner could get a monopoly on set pieces and penalties if he starts, but even still it's hard to get enough points out of him to pay off a $7.400 salary. It's always tough to trust error-prone Simon Mignolet but, set pieces aside, the defensive numbers are great overall for Liverpool and a full stack of Mignolet, Moreno and Arnold is firmly in play.
Palace look like a team to avoid until they can get used to their new playing style. If de Boer persists with a 3-4-3 system there could be trouble for the Eagles here. On paper this is a bad spot for Benteke, but he has enjoyed returning to Anfield since he was sold – Palace have won the last three times they visited. We have already talked about Liverpool's struggles from set pieces so the big striker could cause some problems here, but he will likely only have one or two opportunities to do it. He isn't a good play by the numbers, but feel free to throw him into a GPP lineup if you think there is something to the revenge-game narrative.
Southampton vs West Ham United
Southampton were dominant against Swansea but yet again they couldn't convert their chances. There was still plenty of fantasy goodness though despite the lack of goals, with Tadic, Ward-Prowse, Cedric and Bertrand all earning at least 11 DraftKings points.
xG map for Southampton – Swansea.

Oh. Oh dear. pic.twitter.com/qg4TVNpWow

— Caley Graphics (@Caley_graphics) August 12, 2017
A home encounter with West Ham isn't as tough as it might initially appear, but the London side will certainly make things difficult for Southampton. The Hammers struggled to win midfield battles last season and Southampton should be able to control the centre of the pitch, especially if new signing Mario Lemina makes his debut for the club. I like their chances to get a positive result here and the usual suspects are in play, but none of them stand out as being elite options. Bertrand and Ward-Prowse shared set piece duty last time out and both are decent plays here. Cedric is a cross machine (5.2 per 90, elite for a defender) and we know that Southampton crossed more per game than any other team last season. The price is steep this weekend but it's hard to argue against him aside from the fact that Bertrand is $300 cheaper. Tadic also looks expensive in this matchup, but he went close last week and is a good GPP option if you can afford him. His floor is a lot lower this season without set pieces, though. Gabbiadini is the other place to look in GPPs; he makes more sense by the numbers than the other forwards in his price range but he is far from a safe play and it is unlikely you will feel confident about going there. Yoshida was in a GPP-winning lineup last week after he managed 4 shots thanks to direct free kick duty against Swansea; it's hard to recommend him though even at $3,200.
West Ham are an interesting team at the moment. They predictably regressed in last season following a fortunate 7th place finish in 15/16, but will be hoping to make their way back into the top 10 in this campaign. Their new signings should improve the team in the short term but they will be in trouble in a couple of seasons time; every arrival so far is at least 28 years old. Manager Slaven Bilic is in the final year of his contract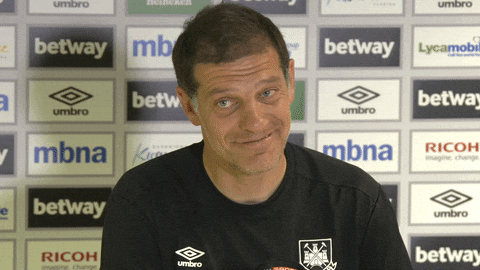 and no doubt the transfers were influenced by the fact that he won't be expecting to have to deal with an old squad in the long term. West Ham's questionable transfer policy is nothing new; the January arrivals were also past peak age and the club have signed a ridiculous 32 strikers since Gold and Sullivan took control of the club in 2010. West Ham have only sold two players for >£10m in that time frame (Dimitri Payet and James Tomkins) and with an average squad age of 27 the club are already in trouble, even before you consider the fact that most of these players have contracts that last well into their 30s.
Chicharito is the most high profile name on the never-ending list of strikers (Andy Carroll aside) and he should be able to give the Hammers the goals they are looking for this season (around 0.6 NPG90 over the past few years), although it will be a difficult task for him against Southampton. Andre Ayew, Marko Arnautovic and Michail Antonio all generated around 0.5-0.55 xG+xA90 last season and Manuel Lanzini adds some creativity to round out a nice looking attack. Oh and I guess Robert Snodgrass is still around as well… Arnautovic appears to be on set piece duty until Lanzini is fully fit and he is an OK play here, but West Ham forwards should be quite far down the priority list in this matchup, especially in cash games.
The biggest concern for West Ham is on the defensive end. Pablo Zabaleta has had a great career in the EPL but at age 32 I wouldn't want him playing RB in my team for the next two seasons. He is cheap for a fullback at $3,500 on DraftKings but that price is justified by a mark of 4.8 FPPG. It's also tough to look at Arthur Masuaku here, with other options preferable in that price range. Adrian is arguably a better GK than both Darren Randolph and Joe Hart, so he can feel a bit unlucky to be out of the starting XI despite some poor performances in the last campaign. Unless West Ham sign some youth at the back and in central midfield they will need their attack to carry them and we could see the goals flying in at both ends of the pitch this season.
Stoke City vs Arsenal
The analysis for Stoke is going to be pretty simple most weeks: play Shaqiri (7.1 Crs90) if you want to and avoid everybody else. New signings Choupo-Moting and Jese will at least give us something to think about in better matchups, but it's asking a lot to trust them here if they do end up starting. The 'rainy night in Stoke' narative might actually be a concern for Jese, who chose to move to sunny Las Palmas last season despite having several better offers from other clubs. He appears to find it difficult to maintain a positive attitude at the best of times and if DraftKings awarded points for successful dribbles he would be a lot more valuable to us. Arsenal are a worse team defensively than most people probably realise, but even still it's hard to see Stoke doing too much damage in this one.
Arsenal are a bit of a mess right now. It remains a mystery to me why Arsene Wenger is still at the club; the French veteran is tactically inferior to the other managers in the top six and with Thomas Tuchel available this summer it might have been a good time for the club to say goodbye. It appears that the board are giving Wenger one last chance to win a major title but the reality is that Arsenal are the worst of the top six teams right now and their squad hasn't really improved enough over the summer to close the gap on their rivals.
The signing of Alexandre Lacazette is about two or three years too late, but at 26 he is still a much needed addition to a squad that is short on offensive firepower. 0.72 xG+xA90 is on par with Alexis Sanchez last season, admittedly in an easier league. If he can keep up that sort of form in at his new club he will be a fantastic fantasy asset. Lacazette is also very capable of playing on the wing if Wenger wants to give super-sub Giroud a rare start. At $9,000 he is one of the top options at forward on the DraftKings main slate.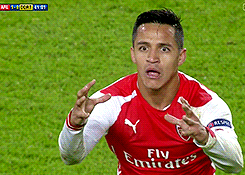 As for Sanchez, it does make sense that Arsenal are reluctant to give him a new five-year deal. He is a fantastic player that will be nearly impossible to replace any time soon, but at 28 he is towards the end of his peak and would be 33 by the time that contract ran out. It is amazing that Sanchez has mostly stayed healthy in recent times given Arsenal's poor track record with injuries and the fact that he has played in a major tournament with Chile every summer since 2014. His explosive, non-stop style of play is one of his best qualities right now but it's more and more worrying as he gets older; surely his legs will go at some point. He is still around at the moment, so with Neymar off to PSG and Arsenal presumably reluctant to sell to another EPL club he might be staying for one more year. If he does leave it's unlikely Arsenal will have enough time to find a replacement and they can expect to fall even further behind the rest of the top six.
Mesut Ozil appears to be staying at the club and Arsenal should try to keep him around given that he doesn't suffer from the same longevity concerns as Sanchez. His creative output dropped off significantly last season, with his chances created numbers falling from 4.3 per 90 in 15/16, to 3.2 per 90 in 16/17. This can largely be explained by the change in starting XI from Wenger; Sanchez prefers to create his own opportunities and without Giroud and Ramsey making runs into the box there was nobody for Ozil to aim for at times. If he can strike up a good partnership with Lacazette we should see the assists start to creep back up this season, especially if Giroud and Ramsey get more minutes. A Lacazette + Ozil pairing in GPPs makes a lot more sense in theory than an Ozil + Sanchez combination did in 16/17.
Arsenal are very deficient right now in the middle of the park. Xhaka has mostly been fine but Wenger seems stuck for someone to pair him with and it's unlikely that first choice Santi Cazorla will be able to play significant minutes for the rest of his career Alex Oxlade-Chamberlain looks like the obvious choice, but Wenger is reluctant to trust him in a central role and he wants to leave. Losing him would be a major blow considering what he brings to the squad. Xhaka took the corners last time out against Leicester and finished the match with 22 DraftKings points thanks to two late assists. At $3,700 he looks like a good value play in cash games if he can keep set piece duty ahead of Ozil, but don't expect another 20+ performance any time soon.
The defense is also suspect; Arsenal struggle to defend well as a team and Koscielney, Monreal and Mertesacker are all on the wrong side of 30. A switch to a back three system appears to have solved some problems if you just look at goals allowed, but the underlying numbers suggest that they have been a bit lucky and should have conceded more (9 goals against vs 14.3 xG against). Sead Kolasinac is a good addition at LB who profiles a bit like a younger version of Monreal. He doesn't cross much and is a bit more defensive than you would like from a DFS perspective, but both him and Hector Bellerin are fine options here if they start at fullback. Despite their defensive issues Arsenal were perhaps a little unfortunate to concede three against Leicester (1.2 xG against in that match). It's always tough to read too much into early results and this is especially true for Arsenal, as they never seem to have the first XI fit in time for the start of the season. They will be hoping for a better defensive performance here if Mertesacker and/or Mustafi are fit to start.
Conclusion
Thanks for reading! If you enjoyed the article please let me know and share it on social media! Good luck in your contests this weekend.
Thanks again to FISO. Radars by @FussballRadars, @brasilradar and StatsBomb. Predicted lineups created using buildlineup.com. All data by Opta.