Welcome to the gameweek 21 preview! I hope everyone had a great Xmas (if you celebrate it, of course)! Apologies for the lack of content over the past couple of slates, it's always a busy time of year and the fixture congestion this season is particularly bad. Keep an eye out on Twitter for updates; I sometimes give out some tips there instead if I don't have time to do a full article. We have an interesting 7 game slate on Saturday, so without further ado, let's get into it!
Defenders
Luke Shaw – Manchester United, $5900 DK, £16 YH
I'm not very high on this current United side, and you can make the argument that they should actually be 6th right now instead of 2nd. The defence has been the issue, with 24.8 xG against being over double that of Manchester City and similar to the likes of West Brom and their opponents this week, Southampton. With that in mind, Luke Shaw is expensive here if you think his clean sheet chances are worse than the bookies are suggesting, and there are no guarantees he will start, either. However, United are typically a lot better at home thanks to teams playing too conservatively against them, and Shaw took some of the corners in the last match even with Young and Mata starting. He offers a nice discount to Young on DK if you want a United fullback, and set piece duty makes him a safe option even if he's perhaps a bit more expensive than we'd like. Jose should be able to fix the defensive issues eventually…
Davide Zappacosta – Chelsea, $5800 DK, £14 YH
We might see Chelsea rotate a bit in a nice home matchup vs Stoke, and if Zappacosta starts he is an excellent option in all formats this week. The Italian has been a crossing machine so far, with 7.9 Crs90 in the league this season. Unfortunately Conte has been willing to sub Zappacosta off early, so we can't rely on the clean sheet bonus on Yahoo, but even in 70 minutes he should be able to generate at least 1-2 shots and 6-7 crosses against this poor Stoke side.
Andrew Robertson – Liverpool, $5400 DK, £15 YH
Robertson hasn't been crossing much in recent games, but he's still averaging 4.7 Crs90 on the season and he should be able to get forward plenty against a Leicester side that will likely sit deep at Anfield. Leicester are typically weakest down that side with Simpson/Dragovic, so whilst they aren't a terrible team overall this is far from a bad situation for Robertson. He also has 0.22 xA90, which is a very good mark for a fullback (better than any other defender on the slate and similar to players like Pogba, Hazard and Mane).
Marvin Zeegelaar – Watford, $4700 DK, £13 YH
If Watford can't keep a clean sheet at home to Swansea, they might never do it again. With Richarlison drifting centrally, there is space for Watford fullbacks to get forward – ideally we see Holebas start, but it looks much more likely that Zeegelaar gets the nod and he's a decent mid-range option this week.
Tommy Smith – Huddersfield, $4000 DK, £12 YH
Huddersfield host Burnley on Saturday, and it's worth having a quick look at a few basic stats for these two teams (see if you can guess which is which):
Team A is of course Burnley, who still look very attackable for DFS purposes despite their amazing results so far this season. In contrast, Huddersfield aren't actually a great matchup for fantasy production, ranking 6th in both shots and crosses against. It's always tough to recommend Huddersfield forwards, but the fullbacks should have lots of crossing opportunities and a good chance at a clean sheet, which keeps them firmly in play at this price. I've highlighted Smith here, but all the Huddersfield fullbacks are viable depending on who starts, and it's worth noting that Chris Lowe has taken some corners in recent matches. If you looked at these stats blind, you'd probably pick team B to do well here at home more often than not!
Joel Matip – Liverpool, $3700 DK, £14 YH
I'd avoid Matip on DK outside of a GPP flier, but he is a strong option on Yahoo this week. Matip has shown a very solid floor on Yahoo thanks to 60 successful passes per 90 to go along with some tackles and interceptions, and his ceiling is also high this week for a defender. Leicester have already conceded 9 goals from corners this season and Matip is averaging 0.16 xG90, which puts right at the top of the CB list with Sakho and ahead of goal-machine Otamendi (0.15).
Fade: Aleksandar Dragovic – Leicester, $2900 DK, £10 YH
I used Dragovic a lot on Boxing Day, and whilst I don't necessarily think it was a mistake on that slate I didn't exactly expect much out of him either. It's always tempting to use a fullback at minimum salary (or close to it), but Dragovic has mostly played CB in his career and this is a terrible matchup for Leicester. Would you use Danny Simpson in this spot at that salary? Probably not, and you can't expect his replacement to contribute much more here.
Midfielders
Philippe Coutinho – Liverpool, $11400 DK, £27 YH
Liverpool's recent £75m purchase of a CB suggests that Coutinho is probably leaving at some point before the start of next season, so enjoy using him while you can! He's one of the top options on the slate most weeks, and this week is no different. With 0.7 xG+xA90, it's worth paying up for him if you can.
Eden Hazard – Chelsea, $10000 DK, £24 YH
Hazard has predictably cooled off in recent weeks – 0.5 xG+xA90 is great, but he just isn't an elite fantasy option that warrants such a high price tag, and he's also been subbed off early in 3 of the last 4 matches. That said, a home game vs Stoke is about as good as it gets for Hazard, especially with several key defenders missing for the away side. He's a strong GPP option this week.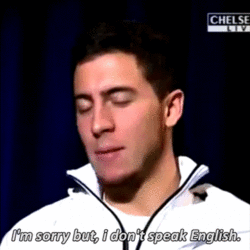 Matt Ritchie – Newcastle, $7700 DK, £16 YH
Rafa has finally realised that he needs to bench Ritchie against good opponents, but he should be back in the lineup in a nice home fixture vs Brighton. The visitors are ranked 15th in crosses against and 17th in shots against, so Ritchie should have a high floor here on DK in particular. Unfortunately, his shot locations are poor (i.e. low xG/Sh) so don't expect a goal out of him in GPPs, but an assist will probably be enough at this price tag given his floor.
Cesc Fabregas – Chelsea, $7600 DK, £20 YH
Stoke rank 18th in crosses against, 20th in xG against and have conceded 7 goals from corners already. It's hard to see Mark Hughes being able to come up with a plan to stop Cesc – Chelsea should win the midfield battle and dominate possession. He's one of the safest options at the position on both sites this week.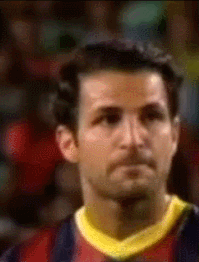 Jordon Ibe – Bournemouth, $5800 DK, £14 YH
It isn't often that I recommend Ibe, especially at this salary. However, Everton are still ranked 20th in crosses against and Ibe is splitting set pieces with his more expensive teammate Fraser (also viable), leading to 5.2 Crs90. Ibe appears to have taken a step forward this season, with 1.9 Sh90 and 0.32 xG+xA90 compared to 1.3 Sh90 and 0.16 xG+xA90 in 16/17. He still isn't an amazing option, but the matchup and forward eligibility on DK keep him in play this week as a decent alternative to the likes of Ince and Cleverley.
Charlie Adam – Stoke, $3200 DK, £12 YH
There aren't that many cheap midfielders this week at first glance, but Adam is worth considering any time he gets the nod for Stoke. Adam typically takes some set pieces and shoots a couple of times per game to go along with some defensive stats, so he can be useful in DFS at that price tag. This is a horrible matchup though and I certainly don't expect more than 10 points on either site, so only go here if the savings are worth it at other positions.
Fade: Gylfi Sigurdsson – $7800 DK, £19 YH
Siggy might potentially get back to being a safe fantasy option at some point, but I'm not ready to buy in at that price tag even in a good matchup against Bournemouth. Everton still rank 20th in crosses and Siggy only has 0.28 xG+xA90, which puts him in the same range as guys like Tom Ince and Anthony Knockaert (both in the low $5k range on DK this week in good matchups). He's not a terrible option, but I think you can do better this week.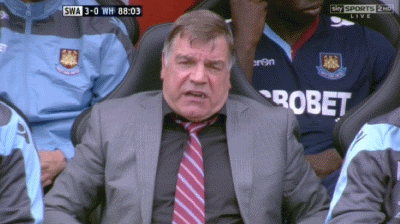 Forwards
Mohamed Salah – Liverpool, $11200 DK, £27 YH
If you rostered Salah every week, you would probably be pretty happy with the results. Salah has been ridiculously good this year, with 0.96 xG+xA90 putting him 3rd in the league behind Aguero and Jesus. If that wasn't enough, he even takes some set pieces from time to time!
Alvaro Morata – Chelsea, $10300 DK, £26 YH
Sticking with the Chelsea theme here, Morata is the preferred option over Hazard if you are looking for a goal dependent Chelsea player. Morata has a low floor on DK so he isn't a cash game option, and even on Yahoo there are perhaps better ways to spend your money in a cash game format. However, he has 0.61 xG90 this season on average, and Stoke are pretty far below average defensively at this point…
Richarlison – Watford, $8300 DK, £18 YH
Watford were going through a rough spell before last week's victory over Leicester, and another home game against Swansea is a great opportunity to pick up another win. Richarlison's last goal was 9 games ago, which is the sort of run I was warning about earlier in the season (at the wrong time, unfortunately). However, his peripheral stats are still great, and this is a fantastic spot for him to get back on the scoresheet.
Dwight Gayle – Newcastle, $5800 DK, £15 YH
To buy into Gayle right now, you have to believe that a. Newcastle are better than their recent results indicate, and b. Gayle's explosion in the Championship last season means that he should be finding the net more often in the Premier League when given the chance. I'm not certain that either of these things are true, but I'd be more willing to hope they are than the masses in GPPs if it means getting Gayle at low ownership. He's a high risk/high reward option this week.
Collin Quaner – Huddersfield, $5500 DK, £16 YH
I'll admit that this one is a bit of a stretch (certainly GPP only), but I wanted to highlight Quaner a bit here because he's been great since breaking into the first XI. It's a small sample, but Quaner is currently sitting at 0.51 xG+xA90, which is in the same ballpark as Eriksen, KDB and Hazard! I don't expect him to stay there, but he was very productive in the German 2nd division (0.6 goals per 90) and has 2.9 Crs90 and 1.7 Sh90 to give him an OK floor when you factor in the matchup. If you don't pull the trigger this week, keep an eye on him over the next few games and try to jump on him before everyone else if the good performances continue.
Fade: Romelu Lukaku – Manchester United, $9100 DK, £25 YH
Lukaku seems to be a regular in the fade section, and it's not because he's a bad forward. Southampton are simply just a tougher matchup, and United are a worse team, than the current public perception. I've said before that Lukaku typically needs more than one goal to justify his price tag (on DK specifically), and this week is no different. It's rare that you will regret fading him in DFS.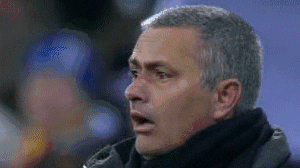 Conclusion
Thanks for reading! If you enjoyed the article please share it on social media, and I hope everyone has a great new year! Good luck in your contests this weekend.
All data by Opta.