Welcome to the gameweek 23 preview for Saturday's main slate on DraftKings and Yahoo! We have 7 games to choose from this week, but pricing looks very tough at first glance and it will be hard to fit the expensive Chelsea and Spurs players in on DraftKings in particular. This article will break down some of the top plays at each position on both sites to help you to focus your research.
Defenders
Marcos Alonso – Chelsea, $6700 DK (M), £17 YH
I don't think Alonso is playable on DK given that he is listed as a midfielder, but he is one of the best options on Yahoo each week. The Chelsea wingback is priced up thanks to his scorching hot run of form over the last few weeks, but it's not too difficult to find the funds for him on Yahoo regardless. Alonso averages 2 Sh90 and 3 Crs90, which is hard to find at the defender position, and these stats should come in handy vs a side that currently ranks 16th in shots against and 19th in crosses against on the season (although they have improved since Puel took over). Leicester are also weakest down that side of the pitch and are struggling with injuries at the moment – Amartey is expected to have to start at RB. Azpilicueta is also a strong option on Yahoo if you can't quite afford Alonso or want to load up heavily on the Chelsea defence.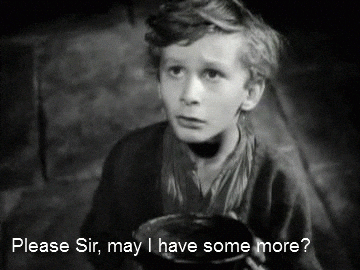 Kieran Trippier/Ben Davies – Tottenham Hotspur, $6300/6000 DK, £15/16 YH
Eriksen, Lamela, Trippier and Davies have been sharing set piece duty in recent matches, which isn't ideal for DFS purposes when they are priced so high. However, Spurs rank 1st in crosses on the season and Everton rank 19th in crosses against, so the two Spurs fullbacks are still very strong options this week. Both Trippier and Davies are averaging 4.5 Crs90 from open play in addition to around 2 Crs90 from set pieces, so they should have plenty of opportunities for fantasy points even if Eriksen takes more of the corners. Add in the fact that Spurs have a strong chance at a clean sheet, and the Spurs fullbacks look like great options to spend up on here.
Patrick van Aanholt – Crystal Palace, $4900 DK, £13 YH
Schlupp and Andros Townsend look likely to miss this game after both players picked up injuries in the FA cup. This opens the door for van Aanholt to potentially get a start in a nice home matchup against Burnley, although Papa Souare did come on against Brighton after Schlupp got injured. After such a long injury spell I'd be surprised if Souare was given another go here. I think it's more likely that Townsend's absence opens the door for Cabaye to take more set pieces (or potentially Sako if he starts), but we did see PVA taking them earlier in the season before Hodgson took charge. Even if he doesn't take any corners, PVA should be able to contribute from open play against a Burnley side that ranks dead last in shots and crosses against. Burnley also rank 20th in xG and xG/Sh for, and are somehow still 7th despite scoring just 0.86 goals per game, so a Palace clean sheet is very much on the cards here. There is the potential for PVA to be subbed early if Hodgson wants to build up Souare's fitness, which makes him a slight risk of missing out on the clean sheet bonus on Yahoo, but he's one of the better options below $5000 on DraftKings. Tommy Smith – Huddersfield, $4100 DK, £13 YH
It's very hard to find value on DraftKings this week, so Smith looks like a solid if not spectacular option if you want to save a bit of money at the defender position. Smith averages 3.4 Crs90, which isn't bad for a fullback at that price, and has a home matchup against a West Ham side that just doesn't seem interested in attacking much under David Moyes (4 shots vs Shrewsbury in the FA cup!). You could do a lot worse than Smith this week.
Connor Roberts – Swansea, $2600 DK, £10 YH
I think Newcastle should be fairly comfortable at home to Swansea, but it's worth mentioning that Roberts is minimum salary on both sites. Rangel and Naughton are both out for this game, so if Swansea don't play with three at the back we could see Roberts earn his first league start. We barely have any data on Roberts, but he did manage 5 crosses and a shot in the cup against Wolves. If you are really struggling for funds he might just do enough to be worth using here.
Fade: Watford Fullbacks (Unless Holebas Starts)
Watford have conceded at least once in each of their last 10 games, and whilst Southampton have been poor recently it's still hard to rely on a clean sheet given that Watford rank 18th in xG against. Southampton rank 5th in crosses against currently, which is far from ideal when both Zeegelaar and Janmaat cross fewer than 3 times per 90 on average. The price tags look tempting, but I think there are better options this week.
Midfielders
Eden Hazard – Chelsea, $10500 DK, £25 YH
I still think Hazard is a bit overpriced for the sort of player he is (a mostly goal dependent winger), although UEFA did put him in their team of the year ahead of Neymar… That said, this is a great matchup for Hazard as we've already talked about, with Leicester struggling for defensive options. He'll still need a goal to be worth using even though he's taking some corners, but this is as good a spot as any for him to find the back of the net.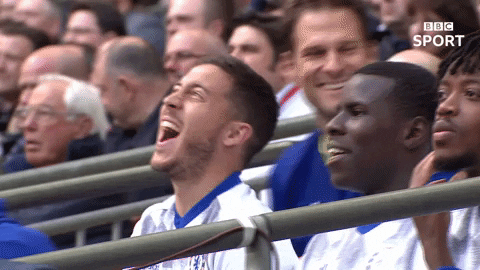 Christian Eriksen – Tottenham Hotspur, $9100 DK, £22 YH
Eriksen is one of the highest floor options on Yahoo on a weekly basis thanks to plenty of of passes, crosses and shots to go along with 0.52 xG+xA90, and there is no good reason why he should be cheaper than teammate Dele Alli on Saturday. His price on DraftKings makes him difficult to fit, which should keep his GPP ownership in check even in this matchup. Unfortunately a significant portion of his upside comes from assists to Harry Kane, and it will be near impossible to fit both in without compromising the rest of your lineup. That said, he's still a strong option this week if you can find the funds, particularly on Yahoo.
Matt Ritchie – Newcastle, $7700 DK, £16 YH
Ritchie should be one of the safest midfielders on the slate this week on DraftKings. Ritchie averages 2.1 Sh90 and 7.2 Crs90, which bodes well for the home visit of the league's worst team. Players will have some tough decisions to make on DraftKings this week between a stars and scrubs lineup or a more balanced approach; it's hard to fit the likes of Ritchie in if you want to spend up at forward. His floor is much lower on Yahoo, but the reduced price tag should make up for it.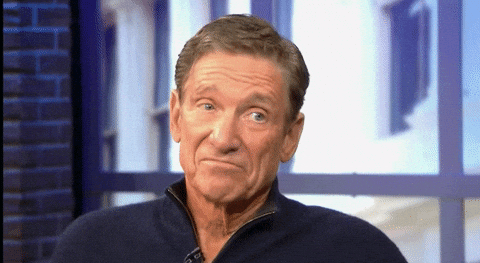 Cesc Fabregas – Chelsea, $7500 DK, £19 YH
Chelsea players feature heavily in this article so far, but it felt wrong to leave Cesc out this week. He should take at least half of the set pieces, and is very reasonably priced given his assist upside in this matchup (0.36 xA90 this season). It's not essential to use Fabregas if you assume that Hazard will continue to steal some set pieces away from him, but this is still a strong spot for Cesc overall.
Yohan Cabaye – Crystal Palace, $6400 DK, £15 YH
As I touched on earlier, the most likely scenario for Palace is that Cabaye takes all of the set pieces with Townsend out, and we could see him play a bit further forward than recent weeks as well. A home game against Burnley is the best situation for fantasy production (outside of goals/assists), and Cabaye looks underpriced here as the salaries were released before the Townsend injury. He's a strong option on both sites this week.
Mikel Merino – Newcastle, $4700 DK, £14 YH
I wanted to find a cheap midfielder to put in this section but nobody stands out as being a great option this week, so I'll tentatively recommend Merino on Yahoo specifically. Merino is a player with a low ceiling, but he does have a decent floor for his price if you are struggling for value in Yahoo cash games. Merino is first in the league with 3 successful tackles per 90 and Swansea rank 18th in tackles against. He also averages 2.5 interceptions, 1 shot and 42 successful passes per 90, all of which can help him to reach 7-10 Yahoo points in this matchup. It's worth noting that if Bakary Sako starts for Palace he will become the top value midfielder on the slate, and is available for a similar price to Merino on both sites.
Fade: Aaron Mooy – Huddersfield, $7500 DK, £15 YH
As mentioned already this isn't a bad spot for Huddersfield at home, but Mooy simply doesn't belong in the same price range as the likes of Ritchie and Fabregas this week, even if he moves into a more advanced role with Quaner injured. If looking for a Huddersfield midfielder to fill out your roster, Ince and van La Parra both come at a significant discount to Mooy on DraftKings.
Forwards
Harry Kane – Tottenham Hotspur, $12000 DK, £27 YH
Until Kane moves to Spain, he's going to be the top option at forward pretty much every time he's on the slate. The only issue this week is how to fit him in; there isn't much to love on the cheap end, especially on DraftKings. Kane is the best play on the slate, but unless we get some unusual team news it is certainly debatable whether we should be jamming him in. I'm certainly hoping I don't have to fade him, though!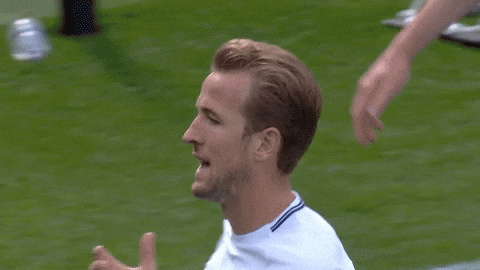 Alvaro Morata – Chelsea, $9900 DK, £26 YH
Morata comes at a significant discount to Kane on DK without any real difference in matchup, and you can even fit both on Yahoo if you like. The biggest difference between Morata and Kane is their floor; Kane is still averaging a ridiculous 6.2 Sh90, whereas Morata is averaging 3.7 Sh90 (still good, mind). This means that Morata isn't really in the conversation in cash games on DK despite the discount from Kane – if avoiding the Spurs striker I think it's better to drop down even further. Regardless, Morata is a great GPP option here, especially if Kane's ownership remains high across all contests.
Wilfried Zaha – Crystal Palace, $8000 DK, £20 YH (M)
Zaha does appear to have taken a step forward this season, with 2.46 Sh90, 1.76 CC90 and 0.48 xG+xA90 in 17/18 compared to 1.45 Sh90, 1.13 CC90 and 0.3 xG+xA90 in 16/17. Even with that jump he's still always a bit too expensive and overowned to be worth using most weeks, but Burnley are a special case – his floor will be higher here than normal, and there are enough options at a similar price range to keep his ownership at reasonable levels. I can't really justify using him on Yahoo, but forward eligibility keeps him in play on DraftKings.
Richarlison – Watford, $7500 DK, £18 YH
Richarlison hasn't scored since I finally stopped recommending a fade, but his peripheral stats still look good (0.57 xG+xA90, 3.2 Sh90). A matchup with Southampton isn't exactly as good as it seems if you just look at the league table; they still rank 8th in xG and xG/Sh against despite allowing 4.8 shots on target per game (3rd worst). People like using Richarlison and it's possible that he will be a bit overowned here with people perceiving Southampton to be a relegation candidate. That said, he is one of the better options in the mid tier this week, ownership aside. Southampton have been forced to change the right side of their defence on a regular basis due to injuries/transfers, and Richarlison is good enough to take advantage.
Victor Moses – Chelsea, $5600 DK, £15 YH (M)
I don't want to use Moses if I can help it, but he's the lone cheap forward (yes, still forward eligible somehow!) with at least a bit of a floor this week thanks to 4.2 Crs90. There's a good chance he gets subbed early and there are plenty of alternatives with a higher ceiling in GPPs (Moses has 0.11 xG90), but if you want to fit Kane into your cash game team this is one of the ways to do it.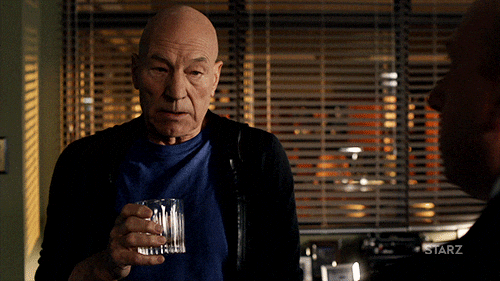 Fade: Marko Arnautovic – $7900 DK, £17 YH
Arnautovic was on a tear before missing the last two games due to a knock, but he should be fit enough to start here. He probably won't last the full game though, and game-log watchers are likely to drive up his ownership. I've already discussed the fact that Huddersfield are quite good at limiting shots, whereas West Ham are poor at creating them, so with other options in a similar price range I'm fine with avoiding Arnie this week.
Conclusion
Thanks for reading! I'd really appreciate if you can share the article on social media if you enjoyed it! Good luck in your contests this week.
All data by Opta.