The EPL weeks are flying by, and it's already time for the gameweek 5 preview. I didn't have time to do any review articles this week, as it's been a bit hectic with the start of European competition. We could see the likes of Liverpool and Manchester City rotate on Saturday, so make sure you're on your toes when lineups are released!
It's only early in the season, but it's worth having a quick look at who has been a bit lucky or unlucky so far. Palace have been subject to some serious bad luck, and 'systems wins you nothing' Hodgson is a big downgrade from de Boer in my opinion. Palace hired a manager that had a clearly defined tactical style, then signed players that didn't fit his style and sacked him before he had time to implement it.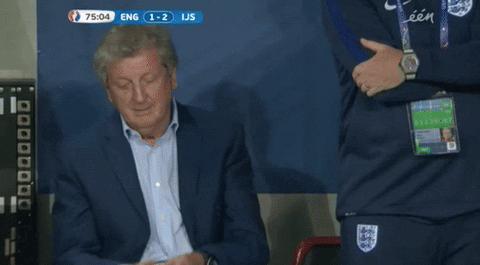 As for this slate, we have Burnley, Huddersfield, Stoke and Swansea sitting squarely within the 'bad and lucky' section, whereas Liverpool have been fairly unlucky.
Here's an early #EPL good-lucky matrix.
Bottom is the managerial graveyard.
Palace had ~ mid table process going, just not the results. pic.twitter.com/DaM1Wf6mLd

— 11tegen11 (@11tegen11) September 15, 2017
Huddersfield Town vs Leicester City
It was great to see David Wagner win the manager of the month award, but Huddersfield's results have exceeded expectations and they have perhaps been a little fortunate to be sitting in 6th place on 7 points. There are some usable fantasy options here, though. We know that Leicester like to sit back and play on the counter, and they allow plenty of shots and crosses to opposing sides as a result.
It's hard to argue against using Mooy at this point, but I will gladly take the $1500 discount on Tom Ince instead. Ince has a similar floor and higher ceiling to Mooy, so it's unlikely I will roster Mooy for the rest of the season unless the DK pricing algorithm catches up. Steve Mounie is still the top scorer for Huddersfield so far but he is doubtful for this game, so Laurent Depoitre could deputise instead. He is cheap at $4700, but I'm not very high on him for fantasy purposes overall, and on paper he looks like the sort of player that will get you either 1-2 or 12-13 DK points.
Due to the nature of the slate we are likely going to need some value plays to be able to access the Spurs, Liverpool and Manchester City players. Rajiv van La Parra and Elias Kachunga are both cheap enough to consider here at $4000 and $4100 respectively, although realistically you are just hoping for 8-10 points when you use them, which is far from ideal. Kachunga has the bigger upside of the two, with a goal or assist about once every three games last season. He registered an assist two games ago against Newcastle, so he must be due here, right!?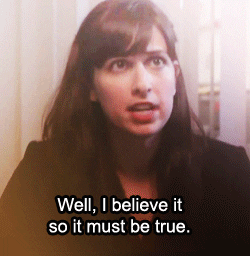 Jonas Lossl, Chris Lowe and Tommy Smith are all cheap enough to consider here too. Lowe has been decent so far from a FPPG perspective, but he was subbed off early last time and I would rather use Smith if I had to pick a Huddersfield fullback. Smith hasn't been great so far, but he actually registered 4 goals and 10 assists in the Championship last season from RB, which is the same goal contribution rate as Kachunga (lol). Those numbers look lucky though, and there are better options around that price range in my opinion, although you could do a lot worse.
May as well mention the entire team while I'm at it! Don't use Zanka, Schindler or Billing…
Would you like to guess how often Marc Albrighton has scored 15 or more DK points in the EPL since the start of the 16/17 season? It's happened 4 times in 33 starts, a rate of just 12%. Conversely, he has scored under 10 points in over 60% of his games and has failed to complete more than 80 minutes in over half of them. Albrighton was subbed off after just 59 and 45 minutes in his last two. I would have slightly more interest in Demarai Gray if he starts instead, but overall I prefer Ince if you can find the extra $300.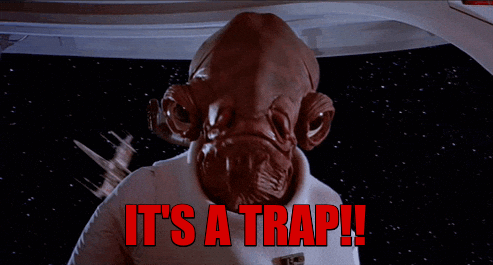 Let's look at some more data; see if you can match Vardy, Mahrez, Iheanacho, Okazaki and Slimani to their stat lines (give it a go before looking at the answer!):
Player A: 1.65 Sh90, 0.81 SoT90, 0.95 CC90, 0.30 xG90, 0.14 xA90
Player B: 1.69 Sh90, 0.59 SoT90, 0.74 CC90, 0.30 xG90, 0.09 xA90
Player C: 2.42 Sh90, 0.90 SoT90, 1.57 CC90, 0.21 xG90, 0.20 xA90
Player D: 2.50 Sh90, 0.96 SoT90, 1.02 CC90, 0.46 xG90, 0.10 xA90
Player E: 3.14 Sh90, 1.00 SoT90, 1.85 CC90, 0.67 xG90, 0.26 xA90
Obviously player E is Iheanacho, and if he starts he is a nice salary relief option for GPPs at $5000. I'm not as high on him as I would normally be this week though, as he's unlikely to play the full 90 minutes coming back from injury. Player D is Slimani and I'm really not sure what to think about him at this point, but his numbers are decent for a $4500 forward if you want to punt. Player C is Mahrez and he is always in play for GPPs, but he's in no-mans land in terms of salary this week at $7500 and it's tough for me to justify using him over the players in the $8k range.
It's amusing how similar Okazaki (B) and Vardy (A) are on paper given how different they look from the eye test. Neither player generates enough peripheral stats to ever get me excited about using them on DraftKings. I understand that Vardy's ability to score comes from his pace on the counter rather than shot volume etc, but even still his xG numbers don't jump off the page and I don't really want to rely on a player like that if I can help it, particularly when he's always fairly expensive and/or high owned. He always seems to do great whenever he is the surprise chalk though, so what do I know!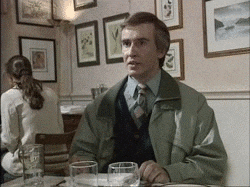 Christian Fuchs looks like he will miss out here, and Ben Chilwell is a nice value play at $4000. His attacking stats aren't great but he gets plenty of tackles and interceptions (2.3 and 2.9 per 90), so could post a reasonable game here if Leicester can keep Huddersfield at bay.
Overall I'm treating this game as a place to get some salary relief instead of loading up on the likes of Mooy, Mahrez and Vardy, and I almost certainly spent way too long on it here! Consider this the write-up for these teams for the next few weeks!
Watford vs Manchester City
Luckily Watford have a lot of CBs in the squad, because their four first choice guys will miss this game, which is not what you want to hear when City are coming to visit. Watford are another team that have been great so far, but the Hornet's points total probably flatters them and they could be in trouble here against the best team in the league, especially if Molla Wague starts at CB. The manager said 'normally we like to give him time to know our style of play, our idea; maybe we don't have time for that', which certainly doesn't inspire confidence that Watford can keep City from running riot here. I'm sure people will still be on Richarlison, Holebas and even Chalobah, but I probably won't be touching any Watford players until Mauro Zarate is back fit, especially in awful matchups.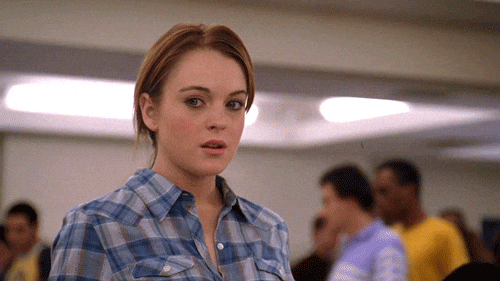 We could see City rest some players after they thrashed Feyenoord midweek, so keep an eye out for Leroy Sane ($7100) and Raheem Sterling ($8200). Both players have multiple goal and assist potential in this matchup and Sane sometimes takes corners when he is on the field. Aguero, KDB and Jesus are the top plays here as usual, and I would lean towards Aguero in GPPs. Jesus is always higher owned due to being slightly cheaper on DraftKings, but Aguero is still the better player and he was pulled off early midweek, so should be nice and fresh here. It feels like David Silva should be a better fantasy option than he actually is; I wouldn't use him as a one-off, but he always has assist potential and makes a nice stacking partner with one of the strikers. I'd probably avoid star striker John Stones, but feel free to load up the other City attackers in all formats!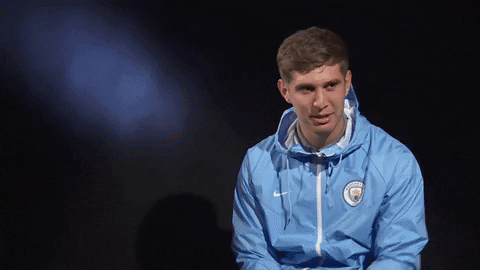 Mendy was disappointing from a fantasy perspective against Feyenoord, but he is one of the top options at defender this week if you can afford him. He's well worth a follow on Twitter if you don't already! I'm less interested in Kyle Walker at $5300; the assist potential is there but overall it looks like a week to try and save a bit of money at the defender position.
Someone please find the sniper in the stands !! Hahaha 😭😂 @kylewalker2 u ok boi ?! 😂💙💙💙 pic.twitter.com/0BNIUbrTNI

— Benjamin Mendy (@benmendy23) September 9, 2017
Newcastle United vs Stoke City
I imagine Jack Butland will be pretty popular at $4400, but Newcastle have been good this season and I like their chances to win this game. The Stoke defence just isn't as intimidating as people want to believe, ranked 14th in xGA in 16/17 and 14th so far this season too. We saw some promising signs from the Stoke attack last week against United, but i'm not buying into that yet and the Newcastle defence has been very solid despite several injuries in their back line. This looks like a close one, but Newcastle would have the edge on a neutral ground in my opinion and the home advantage should only help them further.
Matt Ritchie has been a great fantasy asset so far and he should be able to post another solid game here. $7100 is a bit steep given the nature of the slate, but I'm certainly fine with using him in all formats if you have the salary. It's worth noting that Jonjo Shelvey would take some set pieces ahead of Ritchie if he starts, and I would rather look to Shelvey instead in that case given his $4200 price tag. That's simply just too cheap for a set piece taker in a decent matchup.
Jacob Murphy got the start over Christian Atsu last weekend, and $4400 is a very reasonable price for a midfielder with his stats (3 Sh90, 1.4 CC90, 4.7 Crs90, 0.42 xG+xA90). Those numbers are from his Championship season with Norwich and we shouldn't assume he will carry the same level of production into a tougher league, but it makes sense to take a chance on him early before people catch on. Murphy did get subbed off after 59 minutes last time though, and there is a very real risk of it happening again with Atsu on the bench.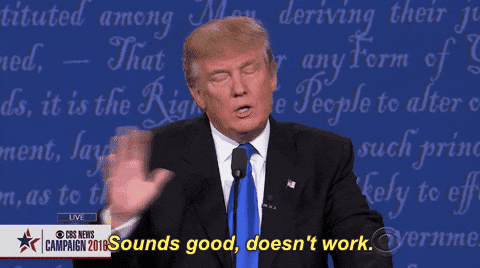 Joselu showed us last game that his floor isn't awful for a forward, and both him or Gayle are viable punts here in GPPs, although with so many good forwards available on the expensive end I'm not sure you need to go here this week. I'd rather take the chance on him than some of the other names in that salary range though, including Jese and Choupo-Moting in the same game.
I've already hinted that I'm not that high on Stoke again this week, and as usual it's Shaqiri or nothing for me here. I do prefer Ritchie to Shaqiri if you're looking for a midfielder from this game, but Shaq's floor is always high enough to make him playable. Newcastle have been chopping and changing their LB all season since Paul Dummett went down, and he could take advantage.
Liverpool vs Burnley
I'm sorry Phil, Barcelona just called. The deal is off, they never really wanted you.
But it's OK, don't worry! You get to play two more games against Burnley this season instead! I could spend a few paragraphs talking about who to play from Liverpool here, or I could just sum it up with a GIF: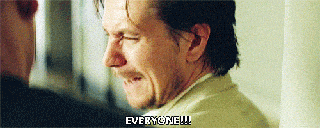 Burnley just lost Heaton for an extended period. Their entire strategy is to pack the box with bodies, allow lots of shots, and hope Heaton can save them. Sean Dyche is so desperate that he's asked the Pope to come and play in goal in Heaton's absence. They have worked miracles in the past and it would take some divine intervention from Pope for them to avoid a heavy defeat here.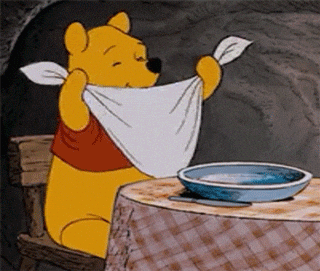 West Bromwich Albion vs West Ham United
Another slate with West Brom on, great. If you read my gameweek 4 preview you know my feelings on them at this point. West Ham are always dodgy at the back so you can take a chance on Matt Phillips or Jay Rodriguez in GPPs if you want to. They always seem to be higher owned than I would like, though. Ben Foster is probably the best play on this side of the ball, but the West Ham attack is their only strong suit, so it's far from a guaranteed clean sheet.
West Ham looked a lot better in the last match and Slaven Bilic could stick with an unchanged side for the trip to the midlands, although Arnautovic is back in contention after serving his suspension. If Arnautovic comes in for Andy Carroll he looks like a good option at $6100, assuming he takes over set piece duty from Aaron Cresswell. We know that West Brom will sit back and force West Ham wide, so Arnie and Antonio are both in play here. If Arnie is on the bench we could see another huge game from Cresswell, who had 14 crosses in the first half against Huddersfield thanks to set pieces. Even with Arnie back we might see Cresswell continue to take some corners for the Hammers. He will be chalky, but it's hard to ignore him this week. Shout out to DraftKings, who left him at $4000 on a slate where we need to save salary at the back.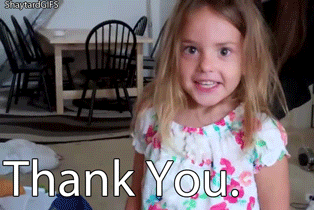 Tottenham Hotspur vs Swansea City
People keep ignoring Eriksen and Kane in tough matchups, and they keep on producing huge fantasy games. They are expensive against Swansea, but it's for a good reason; they are two of the top options this week against a poor Swansea side. Ben Davies looks like a strong bet to lead all defenders this week in terms of raw fantasy points, but given his $6400 salary I'm not sure he is necessary this week. Both Davies and Trippier/Aurier are great options if you can fit them in, though. Don't forget about Sonaldo and Alli, who are more budget friendly down in the $8k range. If you are winning money before this game starts and don't have any exposure to it, you might want to hide behind the sofa when the TV is on!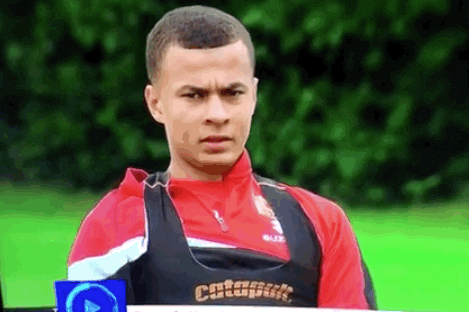 So is there anything to like on the Swansea side of the ball? Conclusion
Thanks for reading! If you enjoyed the article, please share it on social media and good luck in your contests this weekend!
All data by Opta.