The gameweek 6 preview is here, and we have a nice 7 game DraftKings Main Slate to get stuck into on Saturday. It's worth remembering that teams played in the energy drink cup in midweek, and the top teams have European fixtures as well. Liverpool and Manchester United appear the most likely to rotate, with both teams travelling to Moscow next week. As always, make sure you plan ahead in case there are any surprises with the team news.
Swansea City vs Watford
Nothing about Swansea's stats so far suggest that they are a good team, and they look likely to be in a relegation battle for most of the season. However, Paul Clement's side have had quite a tough early run of fixtures, with games against Southampton, Manchester United and Tottenham already in the books. Five points is a good return for the Swans over the first five games, especially when you consider the fact that their shot and xG numbers have been poor at both ends of the pitch this season.
The main place of interest on the Swansea side of the ball is always the forwards, with both Jordan Ayew and Tammy Abraham priced in the low $6k range on DraftKings. We saw last week just how vulnerable that Watford defence can be, especially with their 5th and 6th choice CBs starting, and Abraham in particular could take advantage here, with the young striker contributing 30% of the team's shots so far this season. Abraham is apparently close to agreeing to play for the Super Eagles, which would be a huge blow to England in my opinion given his potential.
The issue for Swansea all year will be their lack of creativity. Leroy Fer is creating the most chances on the team from open play at 0.7 per 90, which puts him in the bottom 20% of central midfielders. That number is particularly bad when you consider the fact that Fer has played in an number 10 role at times this season; he is creating fewer chances than any other player at that position. If Swansea can manage to get the ball to Abraham he should have one or two good opportunities, but his floor is low and he will need at least one goal to pay off his $6k salary. Bony doesn't come with much of a discount from Abraham, and I would probably take a wait and see approach on him if he makes his first league start here.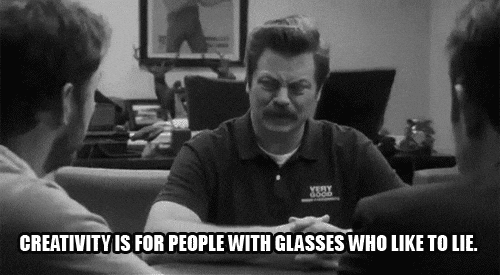 Swansea are the favourites here at home, and Fabianski, Naughton and Olsson are cheap enough to consider, especially if Swansea stick with the 3-5-2 formation they used last week. There are plenty of other fullbacks in that price range so it's not necessary to make either player part of your core this week, but Olsson likes to cross the ball and Naughton is actually creating more chances than most of the Swansea midfielders.
Watford have been solid so far this season under Marco Silva until they were predictably thrashed by Manchester City last weekend. Early indications are that Silva will be able to keep the Hornets in the league this year, but they could easily get dragged into a relegation battle if they end up on the wrong side of variance for a few games.
Richarlison is the sexy DFS play du jour, but I have been cautious on him all season and I wanted to dig into his numbers a bit more here to help explain why. Here are his game logs from this season, which results in 11.2 FPPG on average:
| DATE | LEAGUE | OPP | RESULT | G | A | S | SOG | Crs | FD | FC | TW | Int | Min | FPTS |
| --- | --- | --- | --- | --- | --- | --- | --- | --- | --- | --- | --- | --- | --- | --- |
| 16-Sep | EPL | MCI | 0 - 6 | 0 | 0 | 2 | 0 | 0 | 3 | 1 | 1 | 0 | 90 | 5.5 |
| 10-Sep | EPL | @SOU | 0 - 2 | 0 | 0 | 2 | 0 | 0 | 4 | 0 | 6 | 0 | 90 | 12 |
| 26-Aug | EPL | BHA | 0 - 0 | 0 | 0 | 3 | 0 | 1 | 6 | 0 | 0 | 2 | 90 | 10.75 |
| 19-Aug | EPL | @BOU | 2 - 0 | 1 | 0 | 6 | 2 | 2 | 1 | 2 | 2 | 0 | 80 | 21.5 |
| 12-Aug | EPL | LIV | 3 - 3 | 0 | 0 | 2 | 0 | 1 | 2 | 0 | 1 | 1 | 41 | 6.25 |
Richarlison came on as a sub in the shootout against Liverpool. 6.25 points is a decent return in 41 minutes, although he might have benefited from the game script in that one. In his first start against Bournemouth he put up 6 shots and a goal, an excellent performance that led to everyone rushing out to panic buy Richarlison shares in season long fantasy formats. However, 6 shots is more than Richarlison managed in any of his starts in two seasons for Fluminense, generating between 0-3 shots in 90% of those games in Brazil.
In the next match at home to Brighton, Richarlison found another double-digit fantasy performance. If we look closer, though, we see that he was fouled 6 times, which (you guessed it) is more than any of his games in Brazil, and he also didn't commit any fouls against Brighton either. This is another outlier result and is not something that can be relied on going forward; Richarlison actually committed just as many fouls as he won last season in Brazil. Richarlison also made 2 interceptions against Brighton – he made just 11 interceptions in total throughout two seasons with Fluminense.
In his third start away at St Mary's, Richarlison generated another 4 points from fouls, and also won an incredible 6 tackles. Based on the fact that he only won 1.3 tackles per 90 in Brazil, I think we have found another outlier performance…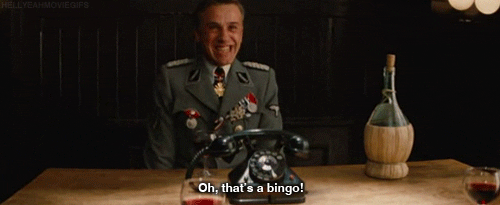 Nobody would have expected Richarlison to do much against Manchester City, and I imagine that people will ignore that game when they look at his logs. However, in my opinion this looks like the sort of stat line that we should expect from Richarlison on average, around 5-6 points without a goal. It's good that double-digit performances are within his range of outcomes without goals or assists, but his results so far appear to have been aided by a generous amount of positive variance. Richarlison is still young and it's certainly possible that he will be a better player in this Watford side than he was last season, but until we see him maintain the good performances over a larger sample I will be fading him in DFS. For what it's worth, I would rather play someone from Swansea if you are looking for a forward in that price range.
Other than Richarlison, Holebas and Janmaat are in play for Watford. Holebas should earn most of the set pieces back from Tom Cleverley, and Janmaat is cheap if you are short on salary, although as mentioned earlier there are plenty of alternatives this week.
Stoke City vs Chelsea
Bruno Martins Indi is the only available CB for Stoke, who have been playing with a back three so far this season. Kevin Wimmer might be forced to play through an injury against last season's champions, which could be a recipe for disaster. Shaqiri is a bit too expensive in this matchup and I can't really see many reasons to use Stoke players on a 7 game slate.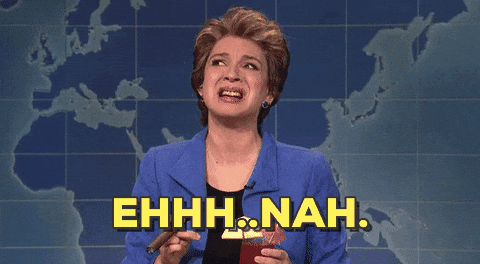 Chelsea have scored 8 goals this season, but they currently rank 14th in xG and are dead last in xG/Sh, trailing Huddersfield by quite a significant margin in that particular metric. The fact that the Chelsea attack has overperformed expectation so far is certainly a worrying sign for a team that doesn't generate as many opportunities going forward as the rest of the top six. Chelsea ranked 5th in xG and xG/Sh last season, and if they can't hit that mark again they will struggle to compete with the rest of the elite teams, even with an excellent defence.
With that said, Chelsea are the second biggest favourites on the slate and are still all very reasonably priced, aside from Eden Hazard. I'm not expecting ownership on Chelsea players to get out of control here with the teams from Manchester and Liverpool also in good spots, so loading up on the likes of Morata, Willian and Fabregas in GPPs is an intriguing option on this slate. Hazard's ownership will be minuscule given his ridiculous $10100 salary but there are a lot of better options in that price range.
Southampton vs Manchester United
Southampton have been very disappointing this season for fantasy owners; they generate plenty of chances, but the quality of those chances is poor. The defence has been shaky in the first few games, and Van Dijk will be desperately needed for the visit of Manchester United. Southampton were fairly comfortable last week against a Crystal Palace side that is in complete disarray, with Lemina and Hoedt controlling the game. That said, a 1-0 isn't exactly a convincing victory given the circumstances, and it's perhaps advisable to treat Southampton with caution until we see some improvements.
The Southampton players have been aggressively discounted for this matchup, which keeps Cedric ($4600) and Bertrand ($4400) firmly in play here. A clean sheet is unlikely, but the fullbacks should still be able to generate enough peripheral stats to pay off their respective salaries. I don't have much interest in the Southampton attack for a change, but they are also very cheap if you want to go there in GPPs.
It will be interesting to see how much respect Mourinho gives to this Southampton side after he rested a lot of first team players at St Mary's last season in preparation for the Europa League final. United travel to Russia next week and we could see some rotation, with the likes of Lingard and Martial pushing for starts. The Manchester side certainly have the edge, but it should be a close game and I'm not sure it's wise to spend top dollar on Lukaku or Mkhitaryan here. Rashford, Martial, Lingard and Mata are all a bit more reasonably priced, but all of them are at risk of an early substitution. United have only faced Swansea and Stoke away from home this season, and we will probably see Jose's side play a more passive style away from home against good teams. Southampton have been bad enough defensively so far that we could see multiple goals here, especially if Van Dijk is on the bench, but this is far from a good situation for United overall. I do think David de Gea is a nice play at $5400; Southampton should be able to generate some low quality shots from distance, and although United are unlikely to blow Southampton away they do have a good shot at a win and clean sheet.
Burnley vs Huddersfield Town
We saw last week that it's never a bad idea to load up on players against Burnley in DFS; even if they manage to keep teams from scoring they will still give up a huge amount of shots and crosses (Liverpool had 35 shots and 35 crosses). Burnley are better at home, but the same can be said for every team in the league. I said last week that Burnley's approach is to pack the box with bodies and allow a lot of low quality shots from the edge of the area, which is what happened against Liverpool. It's a risky strategy, but one that pays off on occasion when Burnley can somehow sneak a goal. This game looks like a bit of a snooze-fest to me, but there are one or two usable options.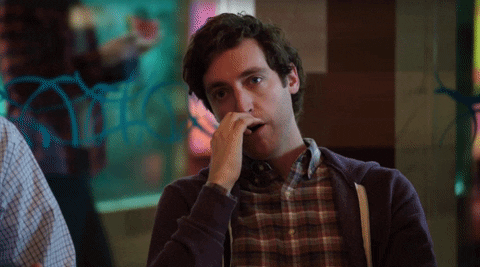 Chris Wood and Sam Vokes are viable in GPPs, but I think you can do better than a Burnley striker this week with a lot of the elite teams on the slate. The main player of interest on Burnley is Robbie Brady, who crosses from the vast majority of his set pieces and looks like a decent option in cash games at $6500. Brady will need a goal or assist to top 20 DK points and I would think carefully before you use him in GPPs; 0.3 xG+xA90 is the same as the likes of Joe Allen and Georginio Wijnaldum. Nick Pope didn't inspire much confidence last weekend despite holding Liverpool to just one goal, but I suppose he is fine here if you think Burnley can win this game.
A low xG/Sh ranking is not a good recipe for success against Burnley, so it is probably wise to temper expecations with Huddersfield this weekend. That said, Tom Ince is still under $6k on DraftKings and he should get plenty of shots and crosses off here, giving him a nice floor for his salary. Ince actually has more shots than Aguero, Jesus and Morata this season, but they are mostly low xG attempts from the edge of the box, so his ceiling is actually a bit limited against a team that defend the way Burnley do (which isn't something I ever thought I would write!). Ince isn't quite on the same level as Andros Townsend yet in terms of poor shot locations, but he is certainly trending in that direction… Abdelhamid Sabiri chipped in with an assist in his first start last week, and he is still only $3500 if you are desperate to save money. Aaron Mooy should get plenty of crosses again, but he shouldn't be priced nearly $1000 more than Brady this week.
Everton vs Bournemouth
Everton fans haven't had much to sing about this season, but at the same time it's hard to say any of their results have been unexpected, either. Everton beat Stoke and drew away at City to start off their season in excellent fashion. Since then Koeman's side have lost four in a row, but that's hardly surprising considering the fact that they played Chelsea, Spurs, Atalanta and Manchester United in those fixtures. Everton face Bournemouth, Apollon Limassol, Burnley and Brighton in their next four, with three of those games at home, and the alarm bells won't start to ring unless they continue to struggle against those teams.
This is the first time I will feel confident in playing Gylfi Sigurdsson this season, and we are getting a huge discount on him here as a result of Everton's tough opening fixtures. $8400 is simply too cheap for a player with his floor, and the fact that he is eligible at forward as well as midfield is an added bonus. Siggy is a great option in all formats this week. Rooney was playing on his own at times in his return to Old Trafford, but unfortunately for Wayne, hard work doesn't translate into DraftKings points. I do think Rooney is a decent GPP option this week though, but it's worth keeping in mind that his price is up there with players from Chelsea, United, Liverpool and City. I prefer Rooney to whoever starts out of Sandro or Calvert Lewin, but they are both reasonably priced here and are viable GPP punts. Leighton Baines's salary is egregious given his current ability, but Mason Holgate is much more reasonable at $4500, and makes a nice stacking partner with Jordan Pickford. Cuco Martina is 10th in the entire league this season in terms of open play xA90 (small sample caveat applies), and if he gets the nod over Holgate he is a great option this week.
Bournemouth are just not very good at the moment, and it looks like they will be involved in a scrap near the bottom of the table this season. Everton should be fairly comfortable here, but if you think the Toffees will continue to struggle, the one place to look on this side of the ball would be Josh King. The Everton defence is slow, and Ashley Williams in particular looks like he is running through treacle at the moment.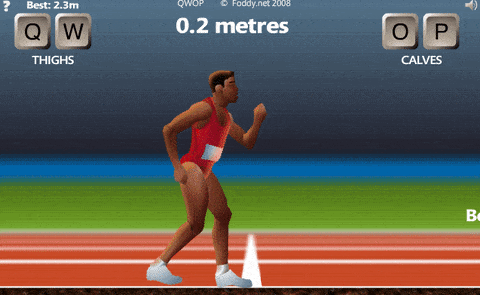 Manchester City vs Crystal Palace
City scored 15 goals and conceded 0 last week, and it's hard to see them slowing down here against a Palace side that is in all sorts of trouble with Hodgson at the helm. Can you imagine what will happen if KDB and Silva get as much space as Lemina had last week?
I said in the review article that we might see ownership swing towards Aguero this week instead of Jesus, but the price gap between the two is even bigger than it was on the previous slate. In any case, I think all of the City players will be popular but it doesn't really matter this week; nobody's ownership will get out of control and this is clearly the best situation to target on the slate. Load up on City in all formats!
If you are thinking about using any Palace players in this spot, you should probably just avoid the slate altogether!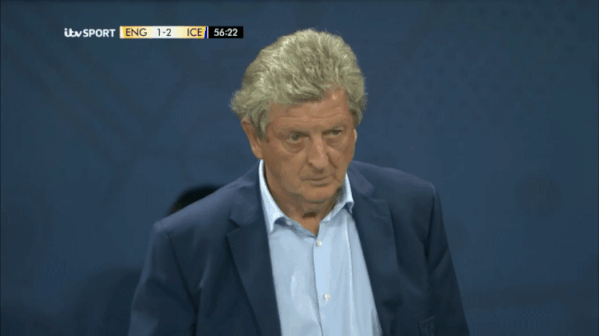 Leicester City vs Liverpool
Leicester are the team that Burnley wish they could be, and we might see another frustrating game in front of goal for Liverpool even though the visitors are likely to generate plenty of shots and crosses once again. Liverpool don't concede many chances to their opponents but they are ranked bottom in xG/Sh against, which should play right into Leicester's hands as a team that focuses on low frequency, high quality chances themselves. We saw Leicester B and Liverpool B face off in the cup already this week, and Leicester ended up winning 2-0. Matip, Lovren and Can are all doubtful for this game, so there is potential for Leicester to cause Liverpool some issues here.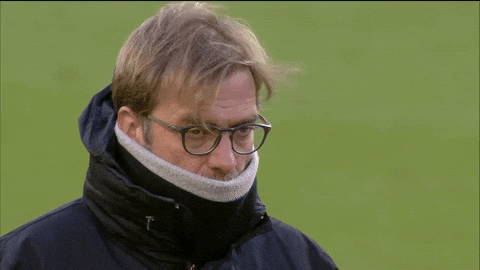 Kelechi is priced at just $4400, which is very intriguing for GPPs. Vardy and Mahrez are more expensive here and without a lot of shots or crosses both players will have a very low floor in this matchup. Whilst I have said that Liverpool could concede they are still a good team, and targeting players against them isn't exactly an enticing prospect. This is a low probability play that is very unlikely to pay off with multiple goals, so it is sensible to limit exposure to Leicester this week.
We saw Milner, Coutinho, Salah and Alexander-Arnold all take corners last week, which would be a nightmare situation for DFS purposes if these players weren't already great options without set piece duty. Alexander-Arnold is still too cheap at $4300, as is Moreno ($4500) on the opposite side of the pitch. Coutinho, Sturridge, Salah and Firminho should all get plenty of chances here, giving them a high floor from shot volume alone. It's simply a question of whether or not they can find the back of the net. Egyptian Messi has been particularly impressive this season; imagine how good Chelsea would be right now with the likes of Salah, KDB and Lukaku still on the books…
*pans camera to Liverpool*
Let's see how Mo Salah is getting along after his move to the big, bad Premier League. pic.twitter.com/oPxz99zNyR

— Ted Knutson (@mixedknuts) September 19, 2017
Conclusion
Thanks for reading! If you enjoyed the article, please share it on social media, and good luck in your contests this weekend!
All data by Opta.