The EPL gameweek 7 preview is here, and I'm certainly glad that the Champions League is over after a complete disaster of a slate on Wednesday. Hopefully we can get back to winning ways this weekend! The Wednesday UCL slate was a good reminder about just how much variance there is in football. My aim for this article each week is to help you narrow down your own research and give you a solid approach for the long term, but it's important to remember than results can vary a lot from week to week. Don't be discouraged if things don't go your way this weekend, and don't blindly follow my advice either. As long as you trust your process, the results should follow!
Bournemouth vs Leicester City
It's not a good time to be a Bournemouth fan; the club are sitting just above Palace in the relegation zone after earning just three points from the first six games. Unfortunately a -7 goal difference doesn't appear to be a product of bad luck, with Bournemouth ranking worst in the league in both xG for and xG against. Old man Defoe isn't doing much to help their struggling attack, and there have been defensive issues for a while now – the team just don't get any pressure on the ball even inside their own half. Bournemouth will have most of the possession here, but it's never easy to break Leicester down, and it could be all too easy for the Foxes to cause problems on the counter.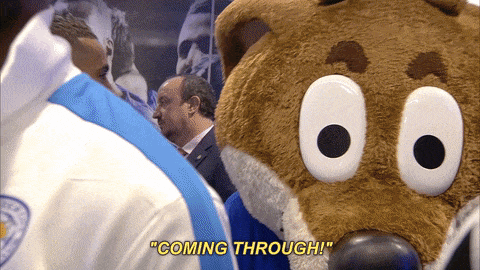 Junior Stanislas returned to the side in the last match, and he is the Bournemouth player I have the most interest in. Stanislas took most of the corners against Everton in his first start, and he has stats of 2.5 Sh90, 1.3 CC90 and 4.3 Crs90, which should give him a nice floor against Leicester. However, this feels like a similar situation to Tom Ince at Burnley last week; most of Stanislas's shots are from long range, so ceiling is perhaps limited against a team like Leicester. He will need an assist to pay off a $7400 price tag on DraftKings, so it might be better to get your exposure to him on Yahoo, where he is only $16. If you think the Bournemouth attack will start to click here, then Josh King looks like the best stacking partner with Stanislas. Jordan Ibe is still taking a couple of set pieces too, but realistically he is unlikely to get more than 10 DK points, and his fantasy outlook is even worse on Yahoo. He is viable if you are desperate for savings, though. Smith and Daniels are both OK options at the defender position given their tendency to join the attack, but I wouldn't touch Asmir Begovic given how poor Bournemouth are defensively.
On the other side of the ball, Leicester have been excellent at creating high quality chances from limited shot volume, and they have also done a good job of limiting good chances for their opponents. If you read last week's article you should have a good idea of what to do with Leicester on a weekly basis. Jamie Vardy is apparently going to play through a hip injury; $6900 on DraftKings and $22 on Yahoo is expensive for someone with such a low floor and a potential minutes restriction, but this game does set up well for him to score. Unless he has to take a penalty, of course…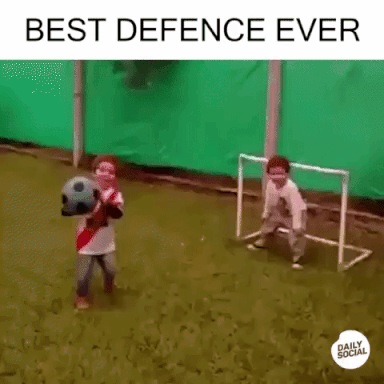 Mahrez is the same price on DraftKings and cheaper on Yahoo, and he is the preferred option if you want a bit more safety to go along with goal/assist upside. Iheanacho hasn't been given many opportunities to kick start his Leicester career, but if he starts he is far too cheap on both sites in this matchup. Overall, this is a solid spot for Leicester to get on the scoresheet, but they still might not do enough to be must-have players on your roster this weekend.
West Bromwich Albion vs Watford
West Brom have a negative goal difference this season, which isn't exactly a surprise from a Pulis team, although they will be hoping for improvements on the attacking end after two tough fixtures against Manchester City and Arsenal. A home game against Watford is exactly what they need to get back on track, with the Hornets ranking 19th in both xG against and xG/Sh against. There have been some promising signs for Watford this season, but this looks like a solid spot for a West Brom win and a clean sheet, making Ben Foster one of the better plays on the slate at goalkeeper.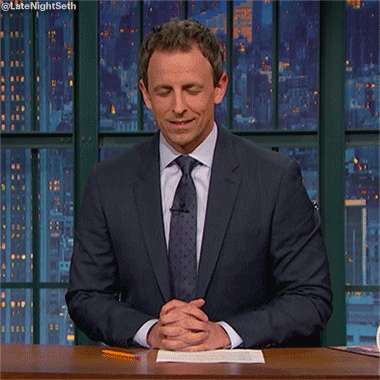 If West Brom do get on the scoresheet, it looks almost certain that Phillips, Jay Rod or Brunt will be involved. I wouldn't touch Brunt on Yahoo, where crosses are worth less, but he is viable on DraftKings if he starts on the wing. Matt Phillips will be much lower owned than Brunt given his higher price tag and poor recent game logs, and I would much rather lean towards him in GPPs. Phillips has the same floor as Brunt, and greater upside. Jay Rod's shot volume and xG90 has taken a huge dip since moving to the midlands – it can't be too fun to play as a striker in a Tony Pulis side. That said, this is a good spot for him to cause problems and potentially grab his second goal of the season.
Gameweek 6 wasn't kind to me in the slightest, and a late goal from Richarlison capped off a disappointing day all round after I was down on him in the preview. A trip to West Brom looks like a good spot for him to cool off, and I will be avoiding him again this week. He is the best option on Watford if you think they can score, but remember he is facing a team that plays with 3 DMs… Andre Gray has been predictably terrible for Watford, having taken just 6 shots all season. Number 10 (lol) Tom Cleverley has managed fewer shots and created fewer chances than DM Abdoulaye Doucoure. Cleverley is just an annoyance for fantasy purposes at this point; he takes some set pieces away from Holebas and is starting ahead of Roberto Pereyra. Holebas is worth a look here, but he is a little bit expensive on DraftKings and has a low floor on Yahoo.
Stoke City vs Southampton
Stoke's mediocrity has continued into this season, which isn't all that surprising with Mark Hughes still in charge. It feels like there is still a narrative that Stoke are a good defence, which simply isn't the case, and the fact that they are missing Shawcross, Wimmer and Martins Indi is cause for concern. The Stoke attack hasn't stood out so far either, with five goals scored in their first six games. The Southampton defence has been underwhelming to say the least, but they should improve going forward with van Dijk coming back to fitness.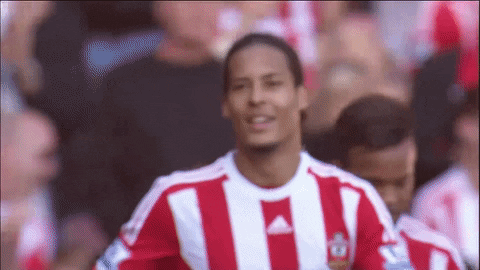 The best play on Stoke every week is Shaqiri, who is priced up at an eye watering $8300 on DraftKings, and he isn't much cheaper on Yahoo either relative to the other midfielders on the slate. I prefer Shaq on DraftKings, where he has a very nice floor thanks to 9.7 Crs90 this season. Choupo-Moting has been better than expected so far this season, with nice stats across the board for a forward. His long term form isn't quite as good, but is viable in GPPs if you think the Southampton defence will continue to struggle.
Southampton have continued to create plenty of chances, but they are choosing their shots poorly, and it would be better for them to focus on quality over quantity. Steven Davis keeps churning out acceptable fantasy performances for a cheap price tag thanks to set piece duty, but there just isn't much upside there, and I'm not that interested in him overall. Tadic and Redmond are both viable in GPPs as always, and Tadic is still taking some set pieces ahead of Davis. I used Cedric in my cash team last week which was probably a mistake; Southampton did still get plenty of volume in that regard against United (31 crosses) but Cedric has dropped off a cliff in recent weeks. Last week's five cross haul was his best performance in the previous three, after he managed just one cross against Huddersfield and three against whipping boys Crystal Palace. Given his lofty price tag, I am treating him with caution until we see an uptick in performance.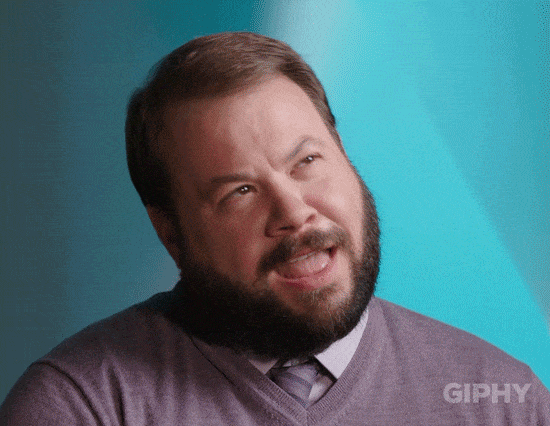 West Ham United vs Swansea City
West Ham are currently in the relegation zone after a poor early run of results.Their underlying numbers haven't been awful, however, and this this looks like a nice get-right spot against a Swansea side that has been overperforming this season. A lot of West Ham's early struggles are down to defensive errors, with Joe Hart in particular guilty of some poor performances early on. The Hammers have also played fewer home games than the rest of the teams in the league, and they are back at the London stadium for this one.
All of the West Ham forwards are underpriced in this matchup. Antonio has the highest floor of the bunch unless Arnie takes some set pieces, and Chicharito has the most upside, but everyone is in play here. This is one of the best spots West Ham will be in all season, and everyone is likely to be down on them after some poor recent performances.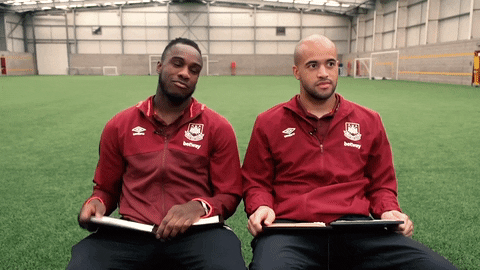 Cresswell held onto a lot of the set pieces last week even with Noble and Arnautovic back in the starting XI, and he is finally priced where he should be on DraftKings. Cresswell is managing 11.3 Crs90 this season, and he has only been on set pieces for the past couple of games. He is the top option at defender if you can afford him.
Swansea just aren't very good, and it's tough to recommend any of their players heavily in DFS. Tom Carroll was somehow pretty popular last week and he amazingly delivered the goods, with a career best 14.5 DraftKings points. $5200 is a ridiculous price to pay for him on DraftKings, and it's even tough to pay $15 for him on Yahoo. The only hope for Swansea is Tammy Abraham, who frustratingly didn't start the last game before coming off the bench to score. This is a team to avoid overall in most games.
Manchester United vs Crystal Palace
I said to fade Lukaku on the UCL slate on Wednesday, and he went out to Russia and scored 2 goals.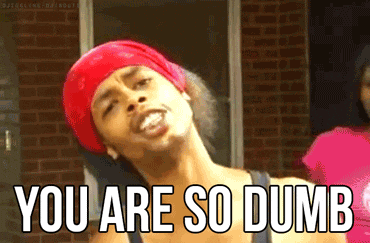 I don't think it was awful process that lead me to that advice, but I certainly won't be making the mistake of fading him against a Palace side that are a complete shambles at the moment. Shout out to Yahoo user 'Brian', who paid up for Lukaku instead of Messi against me in a H2H on Yahoo, congrats! Lukaku is ridiculously expensive on this slate, but it's still easy to afford him given the soft pricing elsewhere.
This looks a nice buy low spot for Juan Mata, who is surely due for some positive regression after failing to record an assist this season despite 0.35 xA90. His shots and xG are way down this year and he gets subbed off early, but he is still at a nice discount in this matchup. I will be on him again for one more week given how bad Palace are under Roy Hodgson. Surely he can do something here…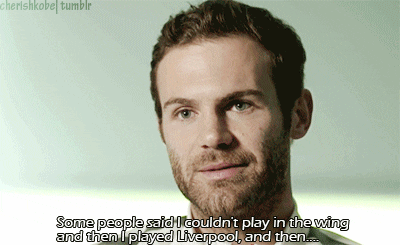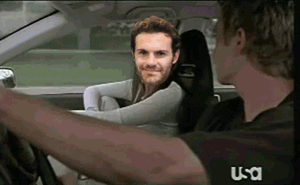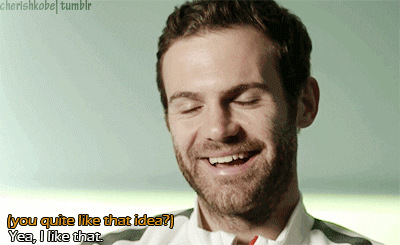 Mkhitaryan and Rashford have been smashing this season; they have been priced up appropriately on Yahoo but are still too cheap on DraftKings. Regardless, they are near the top of the list on both sites. Early indications are that Mkhi has found his 15/16 Bundesliga form. United vs Palace at home is the clear top spot on the slate, so don't try to get cute and avoid it.
Questions to ask yourself before you use Crystal Palace players:
Is Roy Hodgson the manager?
Is Benteke the only striker at the club?
Is Benteke injured for the next six weeks at least?
Is Andros Townsend a regular starter?
There are supposed to be at least four players in midfield, but is anyone actually there?
Is Ruben Loftus-Cheek injured every other week, or has his loan already completely ruined football for him, to the point where he can't be bothered to play any more?
Jeff Schlupp?
Why did I just waste time reading these questions when I could have stopped at question one?
Do not use Palace players. Especially not at Old Trafford.
Chelsea vs Manchester City
This should be a really interesting game to watch, but it's hard to pinpoint where the fantasy points will come from. Chelsea have been chopping and changing their team a lot more this season than they would like. The defence has been OK, but it's nothing special, especially when captain fantastic Gary Cahill plays (yes, he is club captain somehow). David Luiz got so annoyed with Cahill against Arsenal that he decided to try and murder Sead Kolasinac just so that he didn't have to play with him for the next couple of games.
Even Luiz is tired of Cahill loooooooooool. Cunt is scared to move into space#cahillout 😔 pic.twitter.com/6S3EGipA3q

— DonkeysOut (@dchelsea89) September 22, 2017
The attack has been running good, too. ranking 19/20 in xG/Sh and 12th in total xG is far from ideal, and Morata has been the main beneficiary of some good fortune, with 6 goals already on just 2.6 xG. He is certainly overachieving in terms of fantasy points this season; it's hard to see him being popular here, but this looks like a great spot to stay away regardless. If I was pushed to recommend a Chelsea player this week it would be Pedro, especially if kit manager Delph starts at LB, but overall I am unlikely to go there this week.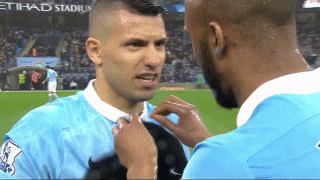 Willian scored a huge 3 fantasy points for me in the 4-0 victory over Stoke, and there is no chance I play him against City here given my bias towards the away side. Luckily, I don't think it's a leak to avoid him on Saturday. Chelsea haven't lost yet with Bakayoko in the side (7W, 1D), and he scored against City in the UCL last time he faced them. I hate #narrativestreet, so hopefully this gains some traction!
City have been dealt a couple of huge injury blows this week. Benjamin aka Bernard Mendy has ruptured his ACL, and will be out until April at least. He is still in high spirits on Twitter though!
Surgery done : Jesé & I nailed it 🕶️🤙🏿 see you asap guys 💙 @ManCity pic.twitter.com/zYIJnt46L1

— Benjamin Mendy (@benmendy23) September 29, 2017
Aguero was also involved in a car crash this week, which resulted in a broken rib. Apparently he could be back within a month, but I expect City to be more cautious than that with him. Hopefully he makes a speedy recovery! Luckily, City now have the squad depth to deal with injuries, but it is certainly far from ideal to lose two key players for extended periods. Jesus is good enough to step up and lead the line on his own, and both him and KDB will surely be low owned here in one of the toughest matchups they will face all season. I'm not really interested in the other pieces of the City attack aside from GPP dart throws, but KDB and Jesus are too good to ignore at minuscule GPP ownership. City are clearly the best team in the league at this point in my (admittedly biased) opinion, and Chelsea aren't as good as the public perceives them to be (although they still aren't bad!). It's worth noting that City fans are notoriously negative, so it's hard for me to be optimistic about my own team!
Overall this looks like a fine game to avoid if you want to, but I think there is a potential GPP edge here by targeting elite players in a tough matchup.
Conclusion
Thanks for reading! Hopefully this article was helpful, and if you enjoyed it, please share it on social media!
One quick note, if you have signed up to the DraftKings league as a subscriber, I apologise! I've been having issues setting up contests for several weeks now unfortunately. I'm in discussions with DK support about getting this resolved, so hopefully we can battle each other soon!
Good luck in your contests this weekend.
All data by Opta.