The international break is over, so it's time for the gameweek 8 preview. I didn't follow football at all over the break, which was a nice change of pace. I'm not sure what's worse; missing out on the World Cup altogether, or the inevitable group stage collapse that awaits England next summer…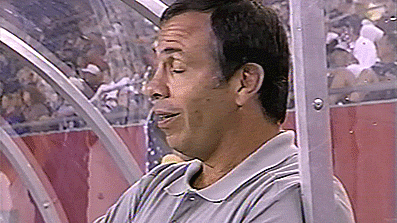 We have an interesting six game slate on Saturday. City, Spurs and Chelsea are all in great spots on paper, but with players travelling back from all corners of the globe we could see some rotation. Spurs travel to the Bernabeu to face Real Madrid next Tuesday, whilst City and Chelsea also have tough midweek fixtures against Napoli and Roma. Arsenal have been using their B team in the Europa League so are less likely to rotate against Watford, but we still won't know their starters before lock.
There also isn't a lot to love outside of the big teams; players from the other games are certaintly viable, but it's hard to get excited about them either. It looks like a spot to just plug the elite players in and hope they can do enough in 60-70 minutes to be worth rostering. This is a higher variance slate than normal in my opinion, so I would advise against going crazy with your bankroll this week.
Manchester City vs Stoke City
I was very high on KDB and Jesus in GPPs in gameweek 7, and that was an away fixture against last season's champions. It's fair to say that I will be loading up on City at home against a Stoke side that ranks below average in all key defensive metrics.
David Silva didn't play in the last game for Spain and KDB only made a brief substitute appearance for Belgium, so they should be fresh here. Sane and Sterling will have both had enough time to recover from their international matches, too. The one concern is Jesus, who played 90 minutes for Brazil on Wednesday morning (UK time). If City have a nice lead we will probably see Jesus get subbed early in the second half; this is still a great situation for him but understand that his upside is more limited than it typically would be. 60 minutes of Jesus is still better than 90 minutes of most players on the slate in this situation, but it might not be a bad idea to look at Sterling or Sane instead, who appear more likely to last 80+ minutes and come at a nice discount on both sites.
I think the City players are priced pretty much where they should be relative to each other, so you are basically splitting hairs when choosing between them. At least one City player is likely to go off for a huge game, it's just a case of picking the right one. If you are making multiple GPP lineups, I would try and get some exposure to all of these guys unless you have a strong take on who will find the back of the net. KDB is the ideal cash game option, but he is also by far the most expensive player on the team.
As for the defence, Ederson is probably the safest cash games goalie on both sites, although it's easier said than done to fit him into your lineups. We saw City use inverted fullbacks against Chelsea's 3-5-2, and it wouldn't be at all surprising to see more of the same against Stoke. Walker and Delph/Danilo are off limits for me in fantasy as a result; they won't generate crosses and their assist upside is lower. It's worth noting that KDB will play further forward in this system, which elevates his fantasy output. I'm not too interested in Otamendi and Stones on DraftKings, but they are both nice options on Yahoo, where a high floor from passing combines with a good chance at a clean sheet and one or two attempts from set pieces.
Shaqiri has been consistently churning out double-digit fantasy point performances this season on DraftKings, but realistically it is a bad idea to put any Stoke players into your lineups this weekend. This is the worst matchup they will face all season. If you really want to go there Fabian Delph will struggle to prevent crosses, so Shaqiri becomes a tiny bit interesting if Crouch starts up front for Stoke.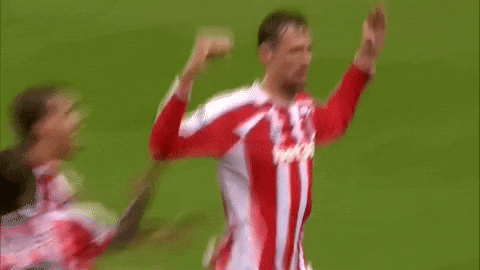 Tottenham Hotspur vs Bournemouth
Spurs are in an equally good spot as Manchester City, but Kane and Eriksen are more expensive than the City players and both played 180 minutes over the break. I think the popular choice will be to pair Kane with one or two of the cheaper City players, which creates an interesting dynamic for GPPs. Kane is the top forward on the slate, but he is very expensive on both sites and he could also get an early rest here if Spurs have the lead. The nice thing about Kane compared to Jesus is that Spurs have fewer players who are likely to score, so he gets a larger share of his team's goal output.
There is a narrative floating around that Eriksen isn't really a viable fantasy option because Ben Davies is taking some of the set pieces, which simply isn't the case. It's still a fairly small sample, but Eriksen actually has 8.6 Crs90 this season compared to 7.3 Crs90 in 16/17, and his xG+xA90 is slightly higher than it was last season as well. Eriksen is only midfield eligible on DraftKings and he is $100 more than KDB, so he could be lower owned in GPPs than the City man. Dele Alli is more expensive than Sterling and Sane, and he isn't eligible at forward either, which could lead to him being overlooked a bit here as well. Alli actually ranks 5th in total xG this season (behind Salah, Aguero, Lukaku and Kane), and it's hard to see Bournemouth keeping him quiet here given how bad they have been defensively.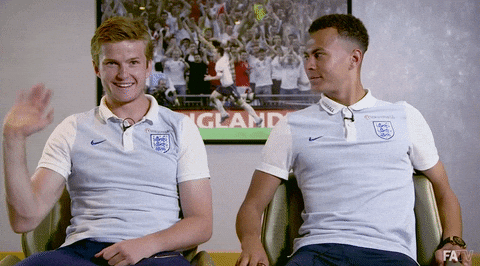 I would rather spend up on attackers this weekend than defenders, but Davies and Trippier/Aurier are elite options at the position on both sites if you can afford them. Davinson Sanchez is just £14 on Yahoo, which is excellent value given his clean sheet potential. Lloris is an equally good option to Ederson, and it is anyone's guess who will have to make more saves out of the two.
Charlie Daniels hasn't been awful on DraftKings this season thanks to 5 Crs90, but it's just not a good idea to use any Bournemouth players this weekend.
Crystal Palace vs Chelsea
Crystal Palace 8.4 xG, 0 goals scored. Chelsea 7.4 xG, 12 goals scored. Yes, in a parallel universe Palace have scored more goals than Chelsea this season! No, this isn't the best time to buy low on Palace players, although I actually don't think it's insane to use them for salary relief on this slate. Subjectively Palace are a much worse team than Chelsea, but the data from this season says that they aren't too far apart on the attacking end so far. Most of the good news for Palace on the stats front came before they sacked de Boer, however. Palace have admittedly had very tough fixtures under Hodgson and this is a small sample, but take a look at the splits between the two managers:
Palace have some easier games coming up, but it wouldn't be at all surprising if they fail to win a match before December. Burnley are sitting in the top 6 on 12 points somehow, and looking at the fixtures it isn't crazy to think that we might not see Palace hit that mark before January. Bad luck and horrible decision making has almost resigned the club to relegation already, and we are only 7 games into the season.
I'm not sure what to do with Chelsea this week. On the one hand, Palace are awful, but on the other hand Chelsea have been running good this season and aren't in as good of a spot as City or Spurs on paper. I think they will be fairly comfortable here, but won't more than 2-3 goals very often in my opinion.
Battle of the buffet MVP Cesc Fabregas should be able to do whatever he wants in this game, but I honestly wouldn't be shocked if Andros Townsend outscores him on DraftKings. I like Cesc a lot more on Yahoo, where he is £18 and should top 80 passes, which is equal to 4 fantasy points. This is a nice spot for Michy Batshuayi, but Conte has been reluctant to trust him and we could see Eden Hazard play as a false nine, which doesn't suit him in my opinion. Hazard will surely be very low owned in GPPs at $9600 on DraftKings and £22 on Yahoo, but it's still hard to click him into your lineups at that price regardless. Courtois doesn't offer much salary relief from Ederson or Lloris, so I can't really make much of a case for using him here aside from the fact that he will probably face more shots than the other two.
Swansea City vs Huddersfield Town
6.7 shots per game won't do much to help you stay in the EPL, and Swansea will need to somehow stay afloat until January when they can bring in some reinforcements. They are a frustrating team for fantasy purposes, with decent strikers that are getting no help from the midfielders behind them. This has all the makings of a really boring game to watch, but there are some useful bits and pieces from both sides to throw into DFS lineups. Surely we will see the Swans create more opportunities in this one?
Tammy Abraham and Jordan Ayew aren't cheap, but they have been the lone bright spots for the struggling Swans and are both in play here. Ayew has the safer floor of the two but lower upside, so I would lean towards Abraham here if Bony is out for this game as expected. Its hard to see anyone playing Abraham on DraftKings, but if Swansea are going to score he is likely to be the one that gets the goal. Tom Carroll has been OK, but $5200 is at least $1000 too much for him on DraftKings in my opinion. Fabianski, Olsson and Naughton are all in play here without being overly exciting. Fabianski is sure to be low owned here despite being a home favourite in a low total, so I do like him for GPPs if you think Swansea can win this game.
Huddersfield have been solid so far, but expected goals numbers are worrying on the attacking end, ranking 18th in total xG and 20th in xG/Sh. Tom Ince's price has gone down to $4900 on DraftKings and £15 on Yahoo thanks to back-to-back poor performances, but this looks like a nice bounce-back spot against one of the worst teams in the league. Aaron Mooy doesn't come with the same discount, so he is pretty far down the list for me this week. It's worth noting that Ince could get a slight increase in set piece market share against Swansea, with Mooy unlikely to last the full game after playing 200 minutes for the Socceroos in Australia. The Huddersfield back line is very affordable, and Tommy Smith stands out in particular given that Chris Lowe has been getting subbed early in recent matches. Lossl won't face too many shots, but he is too cheap here given his clean sheet potential.
Burnley vs West Ham United
Burnley's black magic has continued into this season, and Dyche's side currently sit 6th on 12 points despite some tough early fixtures. They play a style that shouldn't see them survive for multiple seasons in the EPL, but yet they are still here and these early points will be a massive help when the season is all said and done. Looking at the numbers, we can see that Burnley are awful in basically all stat categories, but their defence are great at blocking shots and limiting teams to low quality chances. Their xG against stands out in particular, with a mark of 12.6 compared to just 5 goals conceded. My model is a bit harsh on Burnley in this regard, as it doesn't account for the position of the (many) defenders between a shot and the goal, but even still they probably should have conceded at least twice as many goals as they have so far. Scoring from distance on low shot volume doesn't hurt your chances of winning games either! Burnley's strategy is risky and I have been expecting them to regress for a while now, but they still keep churning out results.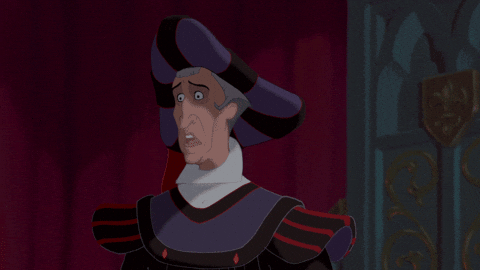 As for their fantasy outlook, the one player of interest this week is Robbie Brady. I wouldn't use him on Yahoo, but he is in play on DraftKings at $6800. That said, his upside is limited and he is quite far down the list for me personally at that price. I'm sure Nick Pope will be popular and he isn't an awful play this week, but it's always tough for me to expect a win or a clean sheet with Burnley. He should make enough saves to be viable, but he isn't the elite option that people will treat him as.
In stark contrast to Burnley, West Ham have actually been unlucky in terms of xG against, and they are a much better side than their opponents on Saturday. Joe Hart won't face many shots, but I think he is more likely to earn the win and clean sheet bonus than Pope. Even though Burnley don't concede as many goals as we think they should it's still never a bad idea to load up against them in DFS, with West Ham likely to generate plenty of shots and crosses here.
Aaron Cresswell has been an elite fantasy option on DraftKings in the past few weeks thanks to set piece duty, but there are reasons to be concerned, with Lanzini, Arnautovic and Noble all back in the side. I like Lanzini's chances to earn most of the set pieces back from Cresswell, and he should hopefully be fully fit after the break. Lanzini is simply too cheap to ignore on both DraftKings ($5600) and Yahoo (£14). Cresswell could still keep the role and he will get open play crosses regardless, but keep in mind he is priced up thanks to his recent performances. The West Ham forwards have been disappointing in recent games, but they are all reasonably priced here and are certainly in play. Burnley will face a lot of shots here, it's just up to Pope to keep them out. It has been costly so far, but in general I prefer to bet on the attackers against Burnley rather than the other way around.
Watford vs Arsenal
Watford have been poor defensively and have got away with it a bit thanks to some solid attacking numbers. This season will be a rollercoaster ride for Watford fans; I like their chances to stay up but they could easily get into trouble if they experience some negative variance. Arsenal aren't exactly a defensive powerhouse themselves and Watford might get on the scoresheet here, but they should concede more goals than they score in this one.
I keep advising caution on Richarlison and he keeps producing at high ownership. His 'assist' last week was questionable at best, and he managed to score a last minute goal from a set piece, which will no doubt have left Pulis fuming. I won't be using him in the next two weeks against Arsenal or Chelsea, but he isn't an awful play this week if you want to go there. There are plenty of alternatives in that price range who are in better spots and will be lower owned though, and it's important to remember that guys like Okazaki, Choupo-Moting and Fellaini have higher xG90 numbers than Richarlison this season.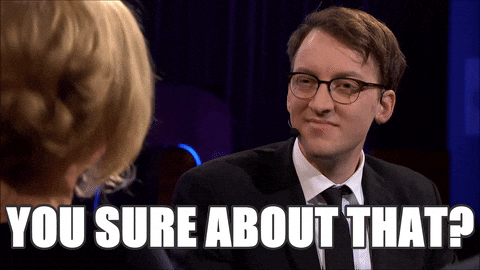 Arsenal are an interesting team to break down this week. Sanchez's morale is surely at an all time low after his experiences this summer and with his national team over the break. He always loves to get out on the pitch and typically plays after the international break, but Wenger has been willing to leave him on the bench this season. He is an excellent play if starting, but you have to be prepared to drop down to Lacazette if he is on the bench. Ozil and Welbeck are back fit, and it seems likely that only one of the two will start unless Sanchez is rested. Either way they are secondary options this week, with a lot of alternatives available in the earlier games.
Aaron Ramsey would be a nice value play at $5000 on DraftKings, but he was given time off training following a heartbreaking loss with Wales, and Wenger has also been talking up Jack Wilshere in his press conference. I like Ramsey in GPPs if he plays, but it is risky to assume that he gets the start here. Kolasinac has been a good fantasy option so far, but he will also have to pass a late fitness test. Overall there is plenty to like in GPPs with Arsenal if you are willing to gamble on the starting lineup, but be aware that there is plenty of risk here too.
Conclusion
Thanks for reading! I've been busy over the break but hopefully will be able to get some content out for the Champions League slates next week, so keep an eye out for that on Twitter. Good luck this weekend!
All data by Opta.