It's been a busy week with European football on offer on both DraftKings and Yahoo, but the EPL is back, so here is the gameweek 9 preview article. Hopefully everyone crushed during the week and we can continue to make some more money this weekend!
Stoke City vs Bournemouth
Shout out to Mark Hughes, who handed a debut to an 18 year old defender away at the Etihad and also played 4 forwards (if you include Diouf, who played a more advanced role than normal in this game). I mentioned in last week's article that the only hope for Stoke would be to get Shaqiri matched up 1v1 against Delph, but bizarrely Shaq was moved into a more central role and did basically nothing the entire game. It's safe to say that things didn't go well for Stoke last weekend…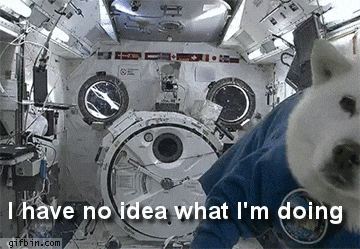 This is a better spot for Stoke back at home against Bournemouth, and both sides will be desperate to get maximum points here. These two teams are ranked last in xG against, so whilst neither attack has been great I'm not trusting the defences to keep a clean sheet. I will add that a lot of Stoke's xGA was a result of the City game last week, and they appear to be the better side overall so far.
Shaqiri is usually the main player of interest here, but he is a serious injury doubt and looks very likely to miss this game. When Shaqiri got injured against Arsenal we saw Jese take a couple of corners, although Joe Allen took some last season as well. Allen is also doubtful for this game, so if he misses I would feel more comfortable plugging Jese in, with an expanded role at a cheap price of $5600 on DraftKings and £16 on Yahoo. There is also an outside chance we see Charlie Adam, who would become one of the best value plays on the slate at $3100/£14 if he somehow breaks into the starting XI. He hasn't played all season, so unfortunately I don't think we'll see him here.
Choupo-Moting has started the season well, with comparable numbers (and higher xG) to everyone's favourite player Richarlison so far, and a longer track record of production than the Brazilian youngster. I like him in GPPs this week over Jese, although you can pair both together for a cheapish stack if you expect Jese to be on set piece duty.
The one concern with Stoke is that their attacking players are naturally more suited to playing on the wing, so they tend to drift out wide and leave the box empty. With Shaqiri out, we might see Crouch or Berahino start up front, with Crouch in particular elevating the chances that Stoke can come away with a positive result from this game. We saw last week that it's always dangerous to assume that coaches will make rational decisions, though. After all, Hughes is a former striker who chooses to play a left winger up front and a centre forward at RWB…
The only bit of positive news for Bournemouth is that Defoe was benched in the last game, and they managed to limit Spurs to a single goal by playing a more defensive 3-5-2 system. Unfortunately, we may see Eddie Howe revert to a more attacking system against Stoke, with Defoe rejoining the starting lineup. I don't mind looking at Stanislas or King a bit in GPPs, particularly on Yahoo where they are available at more of a discount (£16), but they aren't priority plays this week. Both players should be under 10% owned, so if you're building multiple GPP lineups it's not the worst idea to get 15-20% exposure so that you can gain an edge on the field if the Bournemouth attack gets going. It's fine to avoid them completely as well though, with Stoke being the preferred side to target in this game.
Newcastle United vs Crystal Palace
Things are looking up for Newcastle this season, with the unpopular Mike Ashley putting the club up for sale and some nice results in the league which sees them inside the top 10 after 8 games. All indications are that Newcastle are a good side, with fantastic stats across the board for a promoted team. Rob Elliot should have a decent chance to pick up a win and clean sheet in this one.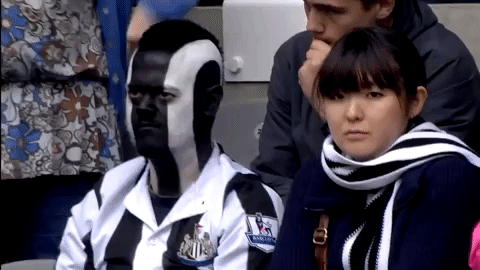 Matt Ritchie still has goal/assist upside for GPPs, but he is priced up from his early season performances and no longer has a monopoly on set pieces with Shelvey back in the team. I like Ritchie as a contrarian play if you can afford him and think he is safe for 10+ DK points, but I'm much more interested in Shelvey, who is available at just $4500 on DK and £14 on YH. He's unlikely to score, but he should be able to pay off a price tag that cheap, and has the potential for assists as well (0.27 xA90).
Ayoze Perez and Christian Atsu are also available for very reasonable price tags on DK, and whilst both players have a lower floor than Shelvey they have higher ceilings and can be used in GPPs for salary relief. Perez has historically shown the most upside, and he scored last weekend at Southampton.
The most interesting player here is Joselu, who's 0.62 xG90 actually ranks 5th in the league, just behind Lukaku (albeit in fewer minutes). History tells us Joselu isn't that good, but he does face Palace, Burnley, Bournemouth, Watford and West Brom in 5 of the next 6. I like his chances to do well over that stretch. The one concern is that he is yet to finish a full game, but with Gayle injured we might see Joselu top 80+ minutes this week.
I mentioned last week that Palace haven't been as bad as people think whereas Chelsea have been overachieving a bit. I actually convinced myself to play a lot of Julian Speroni and Yohan Cabaye last weekend, who were both under $4000 on DK. I still have major concerns about them with Hodgson as manager though. Their formation/passmap from last week is one of the weirdest I've seen:
Passmaps & xGplot for Palace against Chelsea. #passmap #xGplot #autotweet pic.twitter.com/vWRy9SJkTp

— 11tegen11 (@11tegen11) October 14, 2017
Cabaye and Loftus-Cheek are still cheap if you need to save money and Townsend always has a decent floor on DK, but I'll be trying to avoid Palace players this week in a tough away fixture at St James's Park. With Benteke out, the players you want to use are basically all high floor/low ceiling guys that will rarely put up a score that makes you regret not using them.
Manchester City vs Burnley
Swansea City vs Leicester City
Swansea are only taking 6.8 shots per game. To put that into perspective, Harry Kane is averaging 6.4 Sh90 this season! I like Tammy Abraham a lot, but he is having to produce on extremely limited opportunity. Swansea's xG/Sh has been great thanks to Tammy, but a matchup against Leicester actually doesn't bode well for the Swans, with Leicester being able to limit opponents to the 3rd lowest xG/Sh against in the league. The only good thing to say about Swansea here is that they are at home, and Leicester could be in disarray after sacking Craig Shakespeare. I imagine Carroll and Abraham will gain some interest after performing well last week, but for what it's worth I am unlikely to go there on Saturday.
I have no idea what Leicester are doing. They sacked Ranieri after he led them to the league title at 5000-1 odds, with no replacement lined up. Shakespeare came in as caretaker, played exactly the same formation and starting XI, and results predictably regressed towards the mean, at which point Leicester handed him a three year contract. Then just four months later they sack him and replace him with another caretaker manager! We'll probably see the same pattern again, and hopefully they are looking to hire a top manager this time, even if the results improve under Michael Appleton. It's impossible to know for sure where the players are at motivation wise, so this week I am treating them the same for fantasy purposes as I would be if Shakespeare is still in charge.

With that said, I am probably going to avoid Leicester here as well. Mahrez is always a decent option, but it's hard to justify paying $7900 on DK and £20 on YH for him. As bad as Swansea have been, they will probably keep the ball at home and limit Leicester to their usual level of attacking production, which has dropped off a little bit this season (ranked 15th in shots and crosses per game compared to 12th last year). If Kelechi starts he is the one player I might end up sprinkling into a couple of GPP lineups, purely because his price is still too cheap for a player of his talent in this matchup ($5300 DK, £13 YH). The initial signs haven't been good for him since the move though, and I wouldn't be surprised if I ended up fading this game completely.
Huddersfield Town vs Manchester United
Huddersfield are without a win since their opening two games; their stats aren't bad but they have really struggled in the xG department without Steve Mounie. He should be back fit for this game, but a date with Manchester United is definitely not the spot to target Huddersfield players. I locked in Tom Ince last week, so I'm glad I don't have to consider him here after he put up a dud against Swansea. Scott Malone is the only player I am interested in given a bargain price-tag of $3500 on DK; he averaged 6 Crs90 in the Championship last season for Fulham. He isn't a great play in this matchup, however.
United should be able to pick up another win here, but if choosing between the two Manchester clubs this week I think it's an easy decision. Huddersfield have done a good job of limiting opportunities for opposing teams so far whereas Burnley are the complete opposite. If City and United both win 2-0, for example, the City players will likely score more fantasy points thanks to generating a lot more peripheral stats. Add in the fact that City are at home and playing on another level right now, and I think it's easy to side with them this week (especially as a fan!).
The other thing that potentially concerns me about United is the fact that the likes of Lukaku, Mkhitaryan and Rashford/Martial are similar prices to Sane, Sterling, Aguero etc, but will still have fairly high ownership in GPPs regardless. Mata is the cheap option at $6500 on DK and £17 on YH, and he shared CK duty midweek with Rashford. If Rashford misses this game, I like Mata quite a bit at that price. As for the rest of the players, I think you can load up on them in GPPs and hope City under-perform, but I'm not sure it makes much sense to mix and match City and United players if you're only making a couple of lineups. United are the second biggest favourite on the slate, so please don't let me put you off using the likes of Lukaku and Mkhitaryan if you feel more strongly that they will do well here.
Southampton vs West Bromwich Albion
Yes, this game is on TV. No, I won't be watching. Southampton are a frustrating team for DFS purposes; they generate a lot of shots and crosses but typically struggle to convert chances. A 16th place ranking in xG/Sh doesn't set up well against West Brom, who limit good quality chances for their opponents. The floor on the likes of Tadic and Redmond should be high, but whilst Redmond took set pieces in the last game he only lasted 57 minutes, and without realistic potential for multiple goals their ceiling isn't great in this matchup. Gabbiadini is priced up on both sites after scoring twice in the last game, a feat he is unlikely to repeat here.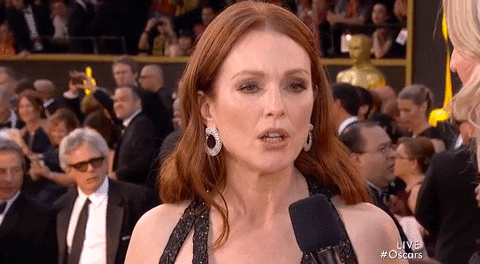 There isn't a lot to love at defender this week, so I do like the idea of paying up for Cedric or Bertrand if possible. Southampton rank 2nd in crosses for per game whereas West Brom are 19th in crosses against, and with a decent shot at a clean sheet there is a clear path to double-digit fantasy points for both fullbacks here. West Brom rank 17th in SoT per game and a Southampton win is far from guaranteed, so I would avoid pairing defenders with Fraser Forster this week.
As usual I'm not that interested in West Brom, with better options available elsewhere at similar prices. I don't hate whoever starts at GK if you need to save money, however. Southampton take a lot of low quality shots, so there is potential for a few saves here, and if WBA can pick up a clean sheet their GK should have enough fantasy points to pay off a cheap salary even without the win bonus. I'd prefer to get up to a safer option however, especially on Yahoo where it's easier to afford the likes of Ederson or DDG. Foster is one of the more expensive GKs on Yahoo, so I would stay away from him and look at the likes of Rob Elliot instead if you need a couple of extra £s, but it's worth noting that Myhill and Palmer are minimum salary if they draw the start.
Conclusion
Thanks for reading! If you liked the article please share it on social media – surely the City vs Burnley analysis is worth it! Good luck in your contests this weekend.
All data by Opta.