Hello and welcome to the gameweek 25 preview for the Wednesday 31/01 slate on DraftKings and Yahoo! After Swansea's shock 3-1 victory over Arsenal last night I'm certainly glad to dive into a bigger slate. In this article, I'll break down a few key players to target in your lineups on Wednesday, as well as some to avoid.
Defenders
Marcos Alonso – Chelsea, $6300 DK (M), £17 YH
Alonso's hot streak continued with a goal and assist against Newcastle in the FA cup. He won't score free kicks every week, but regardless he's still one of the top options on Yahoo in a nice home fixture vs Bournemouth thanks to 1.9 Sh90 and 3 Crs90. Don't feel like you need to jam him in, but if you can afford to you're unlikely to regret it.
Ben Davies – Tottenham, $5300 DK, £15 YH
Even in a tough matchup Davies and Trippier are still two of the better options at the position, with both players sharing corner kick duty for Spurs. Both are viable here, but I'm leaning towards Davies over Trippier. Davies has the edge over his teammate in Crs90 (6.5 vs 6) and is the cheaper of the two on both sites. I discussed Manchester United's home/away splits at length in the gameweek 24 preview, so this is perhaps a slightly better situation for Spurs than people will automatically assume.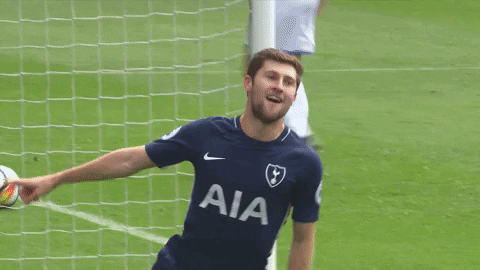 Jose Holebas – Watford, $5000 DK, £13 YH
If Holebas starts, he's worth a strong look on DraftKings at that salary in a decent away fixture against Stoke. It's perhaps a bit unclear who will take corners for Watford with a new manager in charge, but Holebas crosses plenty from open play too, leading to 7.8 Crs90 overall. As always, the clean sheet bonus is tough to rely on from a Watford defender even against Stoke, so I would perhaps look elsewhere on Yahoo instead.
Cedric Soares – Southampton, $4700 DK, £13 YH
Southampton are 19th! Shot quality is still a bit of an issue (14th in xG/Sh), but otherwise their stats suggest that they are probably too good to be sitting in the relegation zone. One thing we can rely on from Southampton even when they aren't finding the back of the net is crosses; they are averaging 20.9 per game, 4th highest in the league. Cedric has been quiet of late, but he still has 4.4 Crs90 this season and Brighton are ranked 17th in crosses against away from home. This should be a good spot for a solid game from him.
Fade: Ashley Young – Manchester United, $6300 DK, £14 YH (M)
This is an easy one for me; Young is $1000 more than Davies in a much worse situation, and he could only manage three crosses against Burnley with Mata, Lingard and Rashford splitting corner kick duty instead. No thanks!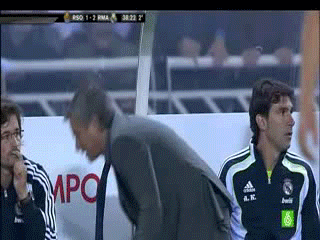 Midfielders
Eden Hazard – Chelsea, $10000 DK, £25 YH
Hazard is expensive and I'd rather look to the Manchester City players on both sites if unsure on where to spend up. That said, Hazard's floor has increased recently thanks to set pieces and he has plenty of upside against a Bournemouth side that ranks 18th in xG and shots against away from home. If Fabregas starts and Hazard is asked to play as a false 9 I would be less confident about his floor in cash games, but he would still remain a strong GPP play in this matchup.
David Silva – Manchester City, $8500 DK, £22 YH
It's hard to look past Kevin De Bruyne every week, and he is definitely the top option at the position on both sites. That said he is very expensive and I don't mind taking the discount on Silva instead, especially in GPPs. Silva has 0.74 xG+xA90 this season compared to 0.52 for KDB, and his floor is particularly high on Yahoo thanks to averaging over 80 successful passes per 90. KDB is still the better option in terms of raw expected fantasy points, but Silva is the better value on Wednedsay.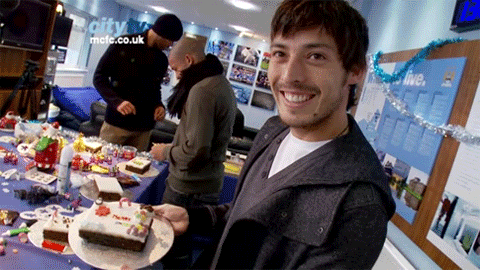 James Ward-Prowse – Southampton, $7200 DK, £13 YH
As mentioned earlier this should be a good situation for Southampton to generate plenty of crosses, and Ward-Prowse is averaging 8 Crs90 this season. It might be tough to fit him in on DraftKings depending on what you do at other positions, but he's significantly cheaper on Yahoo and looks to be one of the better value plays on the slate over there.
Georges-Kevin Nkoudou – Burnley, $4800 DK, £10 YH
There's little to love in terms of value plays on DraftKings at first glance, so whilst I'm not a fan of using Burnley players in general I'll tentatively recommend Nkoudou. We don't have much recent data on the new Burnley man but at Marseille in 15/16 he averaged 5.6 Crs90 and 2 Sh90. Newcastle are ranked 17th in crosses against, so Nkoudou could do enough to pay off a cheap price tag here in cash games. If Matt Ritchie is benched for Newcastle, I'd rather turn my attention to the likes of Shelvey, Atsu and Murphy at home instead.
Fade: Marc Albrighton – Leicester, $7600 DK, £15 YH
Albrighton's made it into the fade section again because he's still ridiculously expensive. Apparently 4.5 and 2.25 DK points in his last two is enough to warrant a salary increase! We know Everton can't seem to prevent crosses (ranked 19th in crosses against), but there's still no need to look at Albrighton at that price.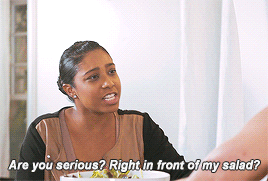 Forwards
Sergio Aguero – Manchester City, $11400 DK, £28 YH
Not much explanation required here really at home to one of the worst sides in the league. If you can afford him, play him.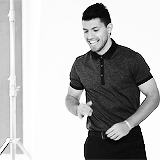 Harry Kane – Tottenham Hotspur, $10800 DK, £26 YH
I'll be very interested to see Kane's ownership this week, with the likes of Aguero, KDB, Sterling and Hazard all available for a similar price. This is of course a worse matchup for Kane by far, but he is capable of scoring multiple goals against any team. He's not necessary in cash games, but I certainly wouldn't be too quick to rule him out in GPPs given the potential ownership discount.
Pedro – Chelsea, $7700 DK, £17 YH
Pedro always seems to go overlooked, but he's still averaging nearly a shot more than Hazard per 90 (3.85 vs 2.92) and has the same xG90 if you exclude penalties. If Fabregas starts I'd even argue that Pedro's floor is at worst the same as Hazard's, with 2.6 Crs90 compared to 2.1 for the Belgian. That said I still slightly prefer Hazard overall, but I'd certainly be OK with taking the discount in salary and ownership that Pedro offers in GPPs.
Oleksandr Zinchenko – Manchester City, $4000 DK, £13 YH (M)
If you're desperate for salary relief, I don't hate the idea of plugging in Zinchenko at the forward position on DraftKings. Zinchenko has been given more opportunity at LB since Delph's injury, but he is more than capable of playing a more attacking role. With Sane out we might see him asked to push further forward down the left than he has in previous matches, which could lead to enough crosses and assist potential to make him viable at that salary. If Bernardo Silva is on the bench I wouldn't be shocked to see Zinchenko at LW, and there's an outside chance he could even take a corner or two in that situation.
Fade: Alexis Sanchez – Manchester United, $8800 DK, £24 YH
Sanchez is available at a discount on DraftKings this week, but this still isn't really the spot to use him. Spurs are ranked 3rd in xG/Sh and 2nd in xG against at home, and who knows what plans Jose has in mind for his latest signing. I'd rather fade him here and jump on board at the weekend when United host Huddersfield.
Conclusion
Thanks for reading! If you enjoyed the article please share it on social media as always, and good luck in your contests this week.
Also, my book is nearly ready for launch, so keep an eye out on Twitter for updates!
All data by Opta.