This transfer window was one of the craziest in recent memory, so I decided to break down the transfer deadline deals from a DFS perspective to help you get an edge in your DFS contests once the players return from international duty. I also gave my thoughts in general about some of the farcical situations at certain clubs (Arsene, I'm looking at you!). I put a lot of work into this one; it's quite comprehensive and well worth a read in my opinion, so if you agree please share it on social media!
Brighton
A £13.5m South American winger moving to a relegation threatened club, sound familiar? The Richarlison bandwagon left at least a week ago but the Jose Izquierdo hype train is still in the station and I am much higher on the new Brighton man for DFS purposes than Richarlison.
Both players are goal dependent wingers that prefer to take players on and fashion their own opportunities instead of creating chances for their teammates. What sets Izquierdo apart from Richarlison in DFS is his shot volume, with the Colombian averaging 4 Sh90 last season at Club Brugge compared to Richarlison's mark of 2.26 Sh90 for Fluminense. He needs to choose his shot locations more wisely (0.1 xG/Sh) but despite that he still managed to score 0.51 league goals per 90 in 16/17, significantly better than Richarlison's 0.37 goals per 90 (with the caveat that it can be tricky to directly compare player stats from different leagues). At 25, Izquierdo is entering his peak years and he already has Champions League experience under his belt, whereas Richarlison is still a young player with only 2743 senior minutes played before his move. Ultimately, I am not overly excited about either player given that they play for Watford and Brighton and will need goals to deliver fantasy value, but I would much rather take a chance on Izquierdo and let everyone else chase the points from Richarlison's one or two good early performances.
Overall, Brighton have had a decent window in my opinion. They have added extra squad depth in all of the right areas and have signed five or six first team starters for very reasonable fees. However, they are still lacking a forward that can score enough goals to make them confident of staying up. Brighton's late push to sign Vincent Janssen was a solid idea, but ultimately it was too little too late and the club should have been looking at options much earlier on in the summer. I will be using players like Knockaert, Gross, Suttner and Izquierdo in DFS when the situation is good enough, but it is hard to see myself rostering Tomer Hemed or Glenn Murray any time soon…
Sanches, Sánchez, Sanchez and Sancho
Renato Sanches – Swansea, Loan
Renato Sanches looks like a nice loan player for Swansea to gamble on, but they already have a lot of mouths to feed at the central midfield position. Sanches immediately becomes the most highly regarded of the bunch despite struggling a bit at Bayern Munich, but he still won't do much to move the needle on the attacking front (0.09 xG+xA90 in limited minutes last season). He has played further forward when he was younger and maybe Paul Clement is planning to field him in a more attacking role this season, having worked with Sanches previously at Bayern. Unless we see that happen, he can be avoided on DraftKings. Swansea are still short of creativity and it's a tough ask for Abraham, Bony and Ayew to provide all the attacking output themselves. It would have been better for them to take a chance on a young attacking midfielder like Oleksander Zinchenko instead, who became available after a loan move to Napoli fell through.
Davinson Sánchez – Spurs, £38.4m
£38.4m is an enormous fee for a centre-back that has just one season in Europe under his belt, especially given the risks associated with trusting data from the Eredivisie. As a comparison, Bayern Munich signed Niklas Sule from Hoffenheim for half the price, with the 21-year-old having already played an incredible 9101 minutes in the Bundesliga before this season. That said, Sanchez is very highly regarded. He has already had a great education under Juan Carlos Osorio at Atletico Natcional and he was Ajax's player of the season in 16/17, with the Dutch giants widely regarded as one of the best at developing young players. Sanchez is very comfortable bringing the ball out from defence and looks like a good fit for Spurs long-term.
The Spurs defence is very good overall (top 5 in xG and shots against last season) but if Pochettino decides to throw Sanchez straight into a back three system they could struggle a bit before the youngster has fully adapted to his new environment. As far as I know, Sanchez hasn't played in a back three system much and with Aurier bombing forward from RWB there could be a bit of space down the left-hand side for opposing teams to exploit. Fortunately for Spurs, they don't really face any teams with quality left-wingers in their next few league fixtures, but Dortmund and Real Madrid will be a tough test for Sanchez if he is asked to start in the Champions League. I will probably be looking to attack Spurs a bit in those UCL slates.
Alexis Sanchez – Staying until January
Well, Arsenal really fucked this one up, didn't they! Instead of being £60m richer they have a very unhappy player and a potential lawsuit on their hands if rumours are to be believed:
😂😂😂 pic.twitter.com/1oysT7S9Qw

— Osman (@OsmanZtheGooner) August 31, 2017
Alexis Sanchez does not want to play for Arsenal again and Man City are already drawing up plans to sign him in January. [@ChrisWheatley_] pic.twitter.com/fZuQ7et9ug

— afcstuff (@afcstuff) September 1, 2017
El Mercurio can 'exclusively' reveal that Man City will file a lawsuit against #AFC soon.https://t.co/dv7aV4EGyS

— Arsènic™ (@MrArsenicTM) September 1, 2017
If you have read my articles before you will know that I am a City fan and I was hoping that we wouldn't try to go for Sanchez, with a potential decline in pace and fitness halfway through a 5-year contract being a major worry. We already have a lot of (mostly young) attacking firepower at the club and whilst Sanchez would improve the first XI right now, signing him probably isn't the smartest long-term move. I can certainly see the appeal from Pep's point of view given that he is likely to leave City well before Sanchez's contract would run out. However, Sterling, Sane and Bernardo Silva are all excellent options on the wing (not to mention the academy talent!) and I would rather have Aguero or Jesus at the number 9 position than Sanchez, too. At this early stage it looks like Sanchez is likely to join the club in January for a cheaper fee and I am praying that Aguero doesn't decide to force through a move away from the club as a result.
Jadon Sancho – Borussia Dortmund, £8-10m
Speaking of young Manchester City attacking talent, Jadon Sancho was able to sanction a move to Borussia Dortmund for approximately £8-10m. Apparently City offered him £30k/week to stay at the club (not bad for a 17-year-old!), but he turned down the contract. He also said no to a deal from Real Madrid as well before signing for Dortmund, who must have promised him some first team action. Sancho has been AWOL since he was left off the preseason tour of the US, so City had to let him go, but it is a shame to see the club choosing to buy young players from elsewhere when there is so much attacking talent coming through the academy. They rated the youngster so highly that Madrid, Dortmund and Bayern Munich were the only clubs allowed to speak to him, despite a handful of offers from English teams. Hopefully guys like Phil Foden can at least get some playing time in the obscure energy drink cup…
Phil Foden, the 17-year old who caught Pep's eye with his performance against Manchester United, did this in the FA Youth Cup last season. pic.twitter.com/xX3xG6UOlO

— ty (@finalthrd) July 22, 2017
Burnley
Chris Wood has arrived from championship side Leeds for £15m to replace Andre Gray, which looks like an OK move without being overly exciting. Wood put up impressive numbers in 16/17 (0.7 G90, 2.6 Sh90, 0.9 CC90), but if we look more closely these stats are similar to Gray's 15/16 championship season (0.6 G90, 2.9 Sh90, 0.9 CC90). Gray unsurprisingly experienced a big drop off in output after moving into the EPL and I would basically treat Wood in the same way that you would have treated Gray last season; use him in GPPs if you want to when he is playing at home vs a weak team, but otherwise stay away.
Huddersfield also managed to offload Nahki Wells to their relegation rivals, which seems like a bit of a strange move for Burnley with Vokes, Wood and Walters already at the club. I am not expecting Wells to get much playing time and would probably avoid him in DFS anyway if he does end up starting. He was an average striker at best in the Championship and I don't expect him to make many waves in the EPL.
Liverpool
Liverpool fans will be bitterly disappointed with how the final hours of the transfer window unfolded, but overall this has been a good summer for the club. Mo Salah looks like the best value for money signing made by any EPL club and by agreeing to wait an extra year for Naby Keita, Liverpool have basically got at least a 50% discount on one of the best midfielders in world football. If you don't believe me, check out this excellent piece by @natefc here. The club also signed much needed cover at LB, sent Origi out on a great loan deal (£6m fee) and held onto Can and Coutinho despite strong 'interest' from Juventus and Barcelona.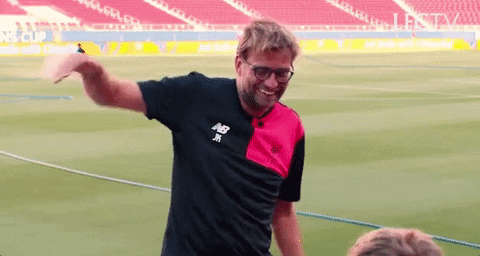 The big news around Liverpool all summer was the Virgil van Dijk and Phillip Coutinho transfer sagas and both players are staying at their respective clubs. If you are wondering why the word interest was in quotation marks above, it's because Barcelona apparently knew from the start that they wouldn't be able to sign Coutinho and were just using the press to pretend that they were interested. To be fair to FSG, everything they said throughout the window was true. They admitted that they screwed up the van Dijk deal and agreed not to make another bid unless they were asked to by Southampton. Their stance on Coutinho was that he was staying the entire time and any bids were rejected instantly, probably because they were full of garbage clauses (part of the fee released when he wins the Ballon D'Or etc). Barcelona never intended the bids to be accepted. Apparently Phil was in tears before Brazil's WCQ match against Ecuador; it will be very difficult for him to get back into the right mindset straight away to perform at the level we are used to seeing and unless this story gets a lot of publicity there could be a lot of undeserved negativity from the fans. Hopefully he is back to his brilliant best soon, because he is a fantastic DFS option on most slates.
Despite the above, it's strange that Liverpool didn't appear to approach any other centre-backs once they met resistance from Southampton on van Dijk. Maybe a January deal has been quietly agreed behind the scenes? I'm not sure Joe Gomez is ready to play a lot of minutes at CB this season, but I would love for the young Englishman to prove me wrong! Sakho should be a first choice CB at the club and it's a shame for the fans that his relationship with Klopp went sour. If Liverpool can sign a top CB and GK in the next couple of windows they will mount a serious push for silverware once Keita arrives.
I am much higher on Alex Oxlade-Chamberlain than most Arsenal fans seem to be and I think he is a huge loss to the Gunners, who are a complete shambles at the moment. Chelsea would have made the most sense for the Ox given his ability to play anywhere in their 3-4-3 system apart from CB or CF, but he was concerned that he would be playing too many games at wingback and has opted to join Liverpool instead for £35m. If that fee sounds like a lot to you, check out this article, which has calculated that after inflation the Stewart Downing transfer to Liverpool in 2011 works out as about £57m in today's money.
The assumption seems to be that he will slot in at CM or fill in on the wing when Mane or Salah are out and he is now playing under a coach that can finally help him to realise his potential. We can't really rely on his stats from last season if he moves into a new position, but 1.7 CC90 and 0.48 G+A90 is impressive output for a winger and he should have enough ability to create chances from the middle of the park, too. Ox reportedly turned down £180k/week from Arsenal and £220k/week from Chelsea to sign a £120k/week deal with Liverpool, so he must be confident that he can slot straight into the side at his preferred position. He will be an interesting GPP option if he starts getting regular playing time.
Oxlade-Chamberlain: "We're in good form going into the Man City game after beating Arsenal 4-0 last week."

Arsenal fans are furious. 😂😂😂 pic.twitter.com/8kIhwlbwUJ

— TheFootballCommunity (@Footy_Community) September 1, 2017
Crystal Palace
Palace reportedly had a £20m bid for Eliaquim Mangala accepted before they eventually signed Mamadou Sakho from Liverpool instead for £26m. Sakho already knows the club, having spent some time there on loan last season, and he should help significantly improve a defence that has been seriously struggling so far. I think de Boer is a decent manager but Palace seemed like a strange fit for him given the personnel he has at his disposal; the current squad are just not suited to playing his style of football. There is an argument to be made that de Boer should adapt to make the best of what he has, but really it looks like a mistake by the board to appoint him in the first place. If given enough time I think things will start to click, but he is already under pressure, which seems a bit silly. I will continue to use players against them in DFS until we see a big improvement at the back.
Watford
Watford needed more cover at LB and Marvin Zeegelaar has arrived from Sporting Lisbon for £3m. I assume Zeegelaar will be a backup for Jose Holebas at least initially. If he does start, he isn't a great DFS option, with average attacking stats across the board. He did manage 3 tackles and 2.4 interceptions per 90 at old club Sporting Lisbon, though, which is excellent for a fullback. It's unlikely that he will ever be a fantastic play, but if he is cheap he will be viable on some slates as a salary relief option. Centre-back Molla Wague and goalkeeper Orestis Karnezis have also arrived at Watford on loan from Udinese, but they won't move the needle from a DFS perpective.
Tottenham
Serge Aurier – £23m
When playing DFS, I try to put personal feelings about players and teams aside and focus on the numbers. As a Manchester City fan, do I want to hope for a goal from Lukaku or Pogba? No, I don't, but I still use those guys in my lineups if it makes sense from a DFS perspective. That said, I will have a hard time rooting for Serge Aurier unless he apologises for the homophobic comments he made towards his old manager and teammates. We have seen before with guys like Jamie Vardy, John Terry, Adam Johnson and Ched Evans that footballing ability dwarfs anything a player could say or do off the field. Evans was eventually cleared of rape charges after serving jail time, but there was a lot of support for him before he was found innocent. Vardy was called up to the England squad a couple of weeks after he racially abused a Japanese man in a casino. Wigan appointed manager Malky Mackay as their manager just three months after the press revealed racist, homophobic and sexist messages that he had sent during his time at Cardiff, although this wasn't a complete surprise given that owner Dave Whelan is no stranger to racist comments himself.
Aurier is a talented RB but Spurs will need to act quickly to make things right, otherwise this transfer could become very damaging for the club. If you want to read more about the issues surrounding Aurier, there is an excellent article here which goes into more detail. Unfortunately, Aurier is actually pretty good for DraftKings scoring and should become one of the better options at defender each week (1.15 Sh90, 5.23 Crs90, 0.32 xG+xA90). The Spurs LGBT Supporters Association have already stated that they are ready to welcome Aurier to the club, so hopefully he makes a sincere effort to redeem himself soon.
So they've gone with the hint and hope it goes away strategy 🤔 pic.twitter.com/99f7kMu2Sh

— James Yorke (@jair1970) August 31, 2017
Fernando Llorente – Swansea, £12-15m
The fee Spurs paid for Llorente makes him one of the most expensive 30+ year old forwards ever on a list that includes Batistuta, Eto'o, Ibrahimovic and van Nistelrooy and he is the most expensive 32+ year old outfielder at any position (second overall to Claudio Bravo). To put this in perspective, Edin Dzeko was 30 when he moved to Roma for £10m at the start of last season. It's certainly a strange move for a club that have focused on bringing in young players with potential in previous transfer windows. At least a late move for Andre Gomes fell through…
Llorente overperformed last year (15 goals compared to about 9 xG) and he will be at the club until the ripe old age of 34. I wouldn't have hated a one-year deal for him as backup to Kane and Son if Janssen had gone out on loan, but Janssen ended up staying and I would be happy with the Dutchman as the number 3 option if I was in charge. I think Pochettino will use a 3-4-3 with Sonaldo as the 9 if Kane does pick up an injury, with Llorente available off the bench if needed. Spurs like to press teams from the front and Llorente just isn't capable of doing that:
Swansea move between 4-1-4-1 and 4-4-2 to minimise old man Fernando's defensive workload pic.twitter.com/huCAPY4JPy

— Nathan A Clark (@NathanAClark) August 31, 2017
If Llorente does somehow start some games he will be a GPP option in good matchups purely because of Spurs' quality, but 1.9 Sh90 and 0.34 xG90 certainly isn't anything to write home about. To compare him with another old, tall striker, Peter Crouch managed 2.4 Sh90 and 0.44 xG90 last season. Fade Llorente at medium-high ownership and pair him with a crosser if you do want to use him; almost half of the Spaniard's career league goals have been with his head (nuts!).
West Brom
RB Leipzig play a complex 4-2-2-2 system with lots of intricate movement, which never really suited Oliver Burke, a direct, pacy winger who likes to run straight at opposing defences. He should get more playing time at West Brom, but I'm not sure that a Tony Pulis team is the best place for a young attacking player to develop either. That said, we know West Brom like to sit in a deep low block and counter-attack, so whilst Burke won't learn how to play in all phases of the game with the Baggies he could still be effective in Pulis's current system. £15m looks like a good deal for a young player that has shown plenty of potential in his short career so far.
If West Brom can transition the ball to the wide areas more quickly then we could see them do more damage in open play in addition to their threat from set pieces, with Burke, Phillips and Jay Rod all capable of causing problems for opposing defences. Grzegorz Krychowiak has played in a similar system for Poland and he is more than capable of playing long, cross field balls up to the wingers, as are Gareth Barry and Jake Livermore. New LB Kieran Gibbs should also help West Brom to get the ball up the field down the left-hand side more quickly.
West Brom aren't a shot happy team and Burke won't get enough shots or crosses to make him a safe play on DraftKings; he averaged 1.7 Sh90 and 1.9 Crs90 last season at two different clubs. His scoring contribution is good, though (0.5 xG+xA90) and he will be a GPP option against teams that struggle to deal with West Brom's playing style (Arsenal spring to mind!). Without goals or assists he isn't going to do much to help your lineup, so I would be reluctant to play him at a high salary.
Matt Phillips had to do things on his own at times last season, but with Burke to worry about on the opposite side Phillips might find himself in a bit more space. Unlike Burke, Phillips does get the crosses we are looking for on DraftKings (6 Crs90) thanks to set piece duty. Given West Brom's historical reliance on set pieces and potential to cause more problems from open play this time out, he will be hoping to improve on last season's tally of 4 goals, 8 assists.
Nyom and Dawson have never really been great DFS options on DraftKings, so it is nice that we will be able to take advantage of West Brom's solid defence with Kieran Gibbs. Gibbs likes to get forward and he should be more willing to put crosses in than the other fullbacks at the club (3.91 Crs90, 1.26 CC90 last season, with the caveat that he was playing as a midfielder in some of those games). He is never going to be an elite option, but if his salary stays below $4,500 then he is worth a look in good matchups.
Overall this looks like quite a nice transfer window for West Brom, with Tony Pulis's tactics the main thing that could stop them from improving on last season's 10th place finish.
Everton
I have to admit that I don't know much about Nikola Vlasic yet, but it seems a bit suspect to sign a player for £10m from a weak league after they put in a couple of good performances against you in a Europa league qualifier (assuming Everton weren't scouting him beforehand). Gambling on young players makes sense in general, so I can't argue with the deal too much at this point without more information. I would be surprised if he starts many games this season and would definitely take a wait-and-see approach with him if he does end up getting some playing time. Everton still look a bit light on the goalscoring front and they will need to win a lot of direct free kicks if they want to compete with Arsenal and Southampton for a 6th-7th place spot.
Arsenal
Somewhere in an alternate universe, Arsenal had a fantastic summer. Shares in Matthieu Flamini's biochemicals company skyrocketed, allowing the Frenchman to purchase his old club after he convinced Stan Kroenke that he would also invest in the new LA Rams stadium. Arsene Wenger was promptly sacked and replaced by Thomas Tuchel, with ex-Arsenal winger Marc Overmars appointed as director of football. Having previously worked at Ajax, Overmars was able to convince Spurs target Davinson Sanchez to move to the Gunners instead of their north London rivals. Promising young attackers Kasper Dolberg and David Neres also made the switch before being loaned back out to Ajax for the 17/18 season to gain more experience.
Arsenal moved quickly to overhaul the squad, with Sead Kolasinac arriving from Schalke on a free transfer (they did get something right!). Alexandre Lacazette was strongly linked with a move to the club, but he will be playing his football for Borussia Dortmund instead after Tuchel was able to convince Pierre-Emerick Aubameyang to move with him to London for £60m.
Mesut Ozil agreed to a new 4-year deal, but unfortunately Alexis Sanchez refused to sign for anything less than 5-years and the Chilean joined PSG for £60m, with Grzegorz Krychowiak coming in the opposite direction on loan. Keita Balde Diao arrived from Lazio for £35m to replace Sanchez on the left wing, with Alex Oxlade-Chamberlain eventually settling for a right wing spot in a 4-2-3-1 system after signing a new 5-year deal.
Tuchel tried to convince his old club to part with Julian Weigl, but ultimately Dortmund refused to sell. The club encountered similar resistance from Napoli for Jorginho and unfortunately Liverpool beat them to secure a deal for Naby Keita, but they were eventually able to agree a £40m fee with Nice for Jean Michael Seri. Kevin Kampl signed for £18m from Bayer Leverkusen and Benjamin Henrichs also arrived from the German club after a £20m + Matthieu Debuchy deal was finalised.
Theo Walcott, Gabriel Paulista, Olivier Giroud, Danny Welbeck and Santi Cazorla are all staying at Arsenal for one more season, but there were plenty of outgoings at the club, too. The entire fitness team was replaced after the squad failed to arrive back healthy from preseason yet again. Francis Coquelin (West Brom, £15m), Joel Campbell (Real Betis, loan), Jack Wilshire (Bournemouth, £17.5m), Lucas Perez (Everton, loan), Wojciech Szczesny (Juventus, £14m), Per Mertesacker (Hannover 96, £5m), Calum Chambers (Leicester, £22m), Rob Holding (Crystal Palace, loan) and Kieran Gibbs (West Brom, £7m) all left the club over the summer. Aaron Ramsey also completed a shock £25m switch to Swansea, leading to rioting on the streets of Wales, but he quickly won back the trust of his country after scoring four times in the world cup qualifying fixtures against Austria and Moldova.
In all seriousness, what a mess. Sanchez is staying even though he could have been sold for £60m+ and has less than a year left on his contract. Ox left for a fair price but they are losing him for his peak years and there is a big hole in the squad without him (he's started every game so far this season, after all). Gabriel was also allowed to leave for £10m, which seems like another questionable move given the fact that he is 26 and was one of the best defenders at the club in my opinion. It's not surprising that both Gabriel and Mustafi wanted to jump ship given that they frequently found themselves behind Monreal and Holding in the pecking order last season. At least Mathieu Debuchy still has two years left on his contract, right!? The only guys that don't look borderline suicidal on the official first team players page (link) are Asano and Campbell, who must have already known that they would be going out on loan!
The club had a bid of £92m accepted for Thomas Lemar, which is at least double what he is worth even in the current market, before quickly pulling out of the deal ten minutes later after claiming they didn't have enough time to complete it. Lemar had said earlier in the window that he would like to move to Arsenal, but he got cold feet and who can blame him? Most of the players mentioned above were all available for very reasonable fees and would have significantly improved Arsenal, not to mention guys like Mahrez, Tolisso and Tielemans. The club has been dysfunctional for far too long and the fans have every right to be enraged by it all. I hear that Abou Diaby is a free agent, so maybe there is still a chance Arsenal are going to sign a CM after all…
Big picture:
Top players: 0 out, 1 in (Lacazette)
Squad players: 2 out (Gabriel, Ox), 1 in (Kolasinac)
Various fringe player movement

— AB (@behnisch) August 31, 2017
#NewProfilePic pic.twitter.com/uaHifTJiBk

— Ian Wright (@IanWright0) August 31, 2017
Keeping up with #DeadlineDay on your 📱?

Pls don't check your phone for updates whilst driving,you'll end up with more points than Arsenal.. pic.twitter.com/u2NshjH26D

— Thames Valley Police (@ThamesVP) August 31, 2017
Chelsea
The Chelsea staff must be left scratching their heads a bit at how the end of the transfer window unfolded. It was strongly rumoured that Llorente would be joining the club throughout the summer before Spurs snatched him away at the last minute. Oxlade-Chamberlain apparently turned down an extra £100k/week from Chelsea to join Liverpool and Barkley changed his mind about a move DURING his medical! Diego Costa is also somehow back in the squad for 17/18 even though he has already refused to play for the club again after falling out with manager Antonio Conte. Overall, this hasn't been the most successful window for Chelsea, but they have at least managed to add some depth to the squad even though the first team didn't really improve.
chelsea doctor: right Ross, can I just check your –

Ross Barkley: pic.twitter.com/zsnoW635AG

— NBC Sports Soccer (@NBCSportsSoccer) August 31, 2017
Always rated Ross Barkley's decision making

— Nathan A Clark (@NathanAClark) August 31, 2017
Chelsea were able to convince a couple of players to join them on deadline day. Danny Drinkwater seemed to be the only person that was actually excited to join the club, arriving for his medical well before a fee had been agreed with Leicester. I'm not sure I would have sold Matic for £40m to a title rival and then spent almost the same amount on Drinkwater, but I know at least one guy who will be impressed…

The most interesting name from a DFS perspective is Davide Zappacosta, an Italian RB who arrived from Torino for £23m. Zappacosta is an elite option on DraftKings if he is listed as a defender; 6.5 Crs90 is 3rd best at the position behind Milner and Mendy and is similar to the likes of Ritchie, Tadic, Knockaert and Brunt. 1.5 Crs90 were from set pieces last season and we could potentially see Zappacosta take some for his new club as well, depending on who else is on the pitch. If he doesn't get corner duty, 5 open play crosses per 90 is on par with Cedric Soares and Serge Aurier and is still one of the highest marks you will see from a defender.
Victor Moses was great last year so it won't necessarily be easy for Zappacosta to break into the team straight away, but Moses's natural position is further forward and the Nigerian could be utilised on the wing a lot more often this season. Chelsea actually play more like a back four in possession at the moment, with Moses very high and wide on the right.
Zappacosta generated 0.26 xG+xA90 last season, the same as Moses, and he is worth strongly considering in all formats if he starts. However, without set piece duty he is likely to be overpriced initially, as his salary will still be inflated from his performances in Serie A. DraftKings changed Marcos Alonso to a midfielder last weekend, so Zappacosta immediately becomes the go-to option if you are looking for a Chelsea defender and given how strong they are at the back it might even be worth paying a bit of a premium for him.
Swansea
Wilfred Bony has re-joined Swansea to replace Llorente, which looks like a great move to me given that he didn't cost the club any extra money and is four years younger than the Spaniard. Bony struggled last season at Stoke but he averaged about 4.5 Sh90 in the league before that, which is excellent for a Premier League striker. The Ivorian is clearly low on confidence after agreeing to wear the number 2 shirt for the Swans, but he already knows the club well and if he can find his form again he will be a nice GPP option in good matchups. Hopefully he doesn't take too many minutes away from Tammy Abraham, though!
We'll go wild, wild, wild… 🎶 pic.twitter.com/JljASfbhEz

— Swansea City AFC (@SwansOfficial) August 31, 2017
Newcastle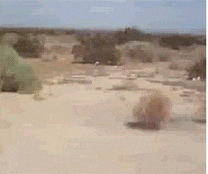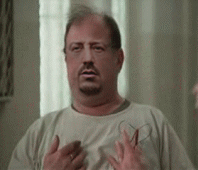 When you have a manager as good as Rafa that has stuck with your club through a season in the Championship, you give him some money to spend! If Rafa stays, the current squad might just about be able to avoid relegation, but it will be extremely difficult without him.
West Ham
If you read my gameweek 2 preview article you know my thoughts on how West Ham is run (hint: not well!). The club have been in desperate need of some good central midfielders for a while now and I would have thought that this was a top priority given how easy it has been for teams to attack them through the middle of the pitch for the past few seasons. 18-year-old Declan Rice has been starting at DM and he simply doesn't look ready yet. However, co-owner David Sullivan stated in an interview that Bilic was offered Krychowiak and Renato Sanches, but turned both options down! The William Carvalho deal never happened either and the club will really struggle defensively this season. Feel free to load up on attackers from opposing teams for the foreseeable future.
Perhaps the most bizarre story of the transfer window came out of West Ham too; this is so farcical that it can scarcely be believed (link). The part that stood out to me the most was that David Sullivan was on holiday on transfer deadline day and both David Gold and Karren Brady were at home well before the window had shut. For what it's worth I think the club officials are the ones to blame in general and the story about Bilic refusing to sign midfielders is probably nothing more than an early attempt to justify his sacking. They should be trying to get Bilic the players he wants if they support him; if not they should just bring in guys like Krychowiak and Sanches regardless and move swiftly to find a new manager. I find it hard to believe that they would be interested in Sanches anyway; he is at least 10 years younger than their typical transfer targets.
Barcelona
We have already discussed the fact that Barcelona appear to have been lying about their intentions to sign Coutinho and they are making a serious challenge to compete with Arsenal and West Ham for the title of worst-run club. Check out this series of tweets to see what I mean:
Benfica quickly accepted to sell Semedo because Barça inserted the €5m every 50 matches for the club, he'll end up costing €50m or more.

— Rafael Hernández (@RafaelH117) September 1, 2017
Most of the Neymar money was used on Dembélé, operational costs and agent fees catapult the deal to over €170m.

— Rafael Hernández (@RafaelH117) September 1, 2017
All that talk of talking to FSG directly, making multiple bids that never even reached anything close to what Liverpool would even consider.

— Rafael Hernández (@RafaelH117) September 1, 2017
Messi hasn't signed the new contract and that has the board on red alert, some discussed the possibility of resigning. Bartomeu refused it.

— Rafael Hernández (@RafaelH117) September 1, 2017
I'm in an absolute state of rage like few times before with football. I am done, and might just take a long break. Enough is enough.

— Rafael Hernández (@RafaelH117) September 1, 2017
I thought it was worth mentioning Barca a bit here because they are regarded as one of the top clubs in world football, but they seem to be in complete disarray at the moment. Allowing the best player in the world to run down his contract to anything less than a year is a disgrace and it's not exactly surprising that he is reluctant to sign a new one when you look at the state of the club and their squad in general. Their first team is still good, but after that it drops off quickly and the core of the squad is getting too old now without any clear replacements lined up for key players like Iniesta. In DFS, people will be scared to fade their attack and won't look to target their defence, but an elite front three isn't enough to overcome significant deficiencies elsewhere. I will have no problem using players against Barcelona this season, particularly in the later stages of the Champions League.
Esta es la plantilla que se nos queda tras la temporada realizada, el doblete del Madrid, y tras perder a Neymar. pic.twitter.com/UdrWgoeZHp

— Iker Mallo (@Doctor_Futbol) September 1, 2017
Huddersfield
After all the negative talk about poorly run clubs I felt the need to give a quick mention to Huddersfield, who are setting a fantastic example for others to follow. They have a tiny wage budget compared to their competitors but despite that they have been able to get a lot of business done over the summer and are going into the bulk of the season with at least two options at every single position. I loved this podcast with manager David Wagner and it is amazing that other clubs are still ignoring the small edges that have allowed Huddersfield to reach the top tier of English football.
NEW POD: Rog talks football/life with @htafcdotcom manager & German-born former @ussoccer int'l David Wagner https://t.co/0R1loBFABc #htafc pic.twitter.com/J5FCHI6SKy

— Men in Blazers (@MenInBlazers) August 10, 2017
We have already discussed most of the fantasy relevant Huddersfield players in previous articles, but since then GK Rob Green, RB Florent Hadergjonaj and AM Abdelhamid Sabiri have all joined the club. Hopefully I don't have to spell Hadergjonaj too often! I would treat the first two as similar options to current first teamers Jonas Lossl and Tommy Smith, but Sabiri is worth discussing a little bit further. The Moroccan came into the Nuernberg first team halfway through the 16/17 Bundesliga II season and put up some excellent numbers for a young attacking midfielder (0.7 goals, 3.6 shots and 2.5 dribbles per 90). Sabiri feels like more of a future project than a first team regular at this point, but if he does make it into the team this season he is definitely worth a look in GPPs.
Quick Thoughts on the SPL
Three headlines that sum up Scottish Football's place in the world 😂… pic.twitter.com/uk99w4YS0w

— Shady Mary (@DUFCShadyMary) August 28, 2017
Conclusion
I'm sure more stories will continue to come out over the next couple of weeks (e.g. Gareth Bale refusing a move to Manchester United) but I think we have covered enough for now! Again, if you enjoyed the article, please share it on social media! Enjoy the international break and I'll see you back here for the gameweek 4 preview.
Radars by StatsBomb, passmaps courtesy of @11tegen11. All data by Opta.