Welcome back to another Champions League preview, this time for the Wednesday slate. Hopefully all of you got some useful info from the article yesterday and were able to earn a nice profit!
It's always important to keep an eye on team news, and we saw last night that Ben Davies went from being one of the best plays at defender to one of the worst, with the news that Trippier and Aurier were both starting at wingback. Davies did take a couple of corners, but his floor was much lower than we were expecting before the lineups were announced, and he was still around 10% owned in cash games regardless. Another interesting bit of news was Ghayas Zahid starting for APOEL at just $3000. I actually played him in my cash team, and he was only 0.1% owned in GPPs! Unfortunately, it didn't matter than Zahid was able to put up double-digit points in a 3-0 loss to Spurs, because the popular Sissoko on the other side of the ball managed to get an assist to outscore him by 0.5 DK points. Keep an eye out for Zahid on future slates if he is in the starting lineup again.
I mentioned the Falcao fade in yesterday's article and he was actually higher owned than Ben Yedder and Jesus in some GPPs, which is pretty absurd. Good recent performance isn't enough justification on it's own to play someone in a tough matchup; it's frustrating that Porto absolutely smashed Monaco away from home given how high on them I was in week one, but that's one of the reasons we all love football I guess!
Defender
Alex Sandro – Juventus, $6100 DK, $15 YH
Sandro is priced up on DraftKings after scoring 26.25 points at the weekend against Torino. He had been underwhelming so far this season before that game, and he seems more inconsistent than we would like to believe. That said, Sandro has a great matchup at home to Olympiakos this week and is in play in all formats if you can afford him, with a decent chance of a clean sheet and another assist to go along with a solid floor from crosses (4.4 per 90).
Joshua Kimmich – Bayern Munich, $5000 DK, $22 YH (Mid)
You can't use Kimmich on Yahoo as a $22 midfielder in my opinion (although I imagine some people will!), but he is a decent option on DraftKings at $5000. Kimmich has been taking some set pieces this season for Bayern; he doesn't have a monopoly on them and this is a tough matchup, but he has been discounted as a result. Kimmich is far from a must play this week, but he is certainly one of the better options in that price range.
Alejandro Grimaldo – Benfica, $4500 DK, $14 YH
This looks like a better week to pay down at defender than a typical UCL slate, and Grimaldo is one of my favourite options in the mid tier on Wednesday. This isn't an amazing spot for Benfica, but they are favoured on the road in Switzerland. Grimaldo's crossing numbers aren't elite (3.6 per 90), but he does get 1.4 Sh90 and 1.4 CC90 to go along with some solid defensive stats. Grimaldo's teammate Andre Almeida is also very cheap on DraftKings if you need even more salary relief ($3500).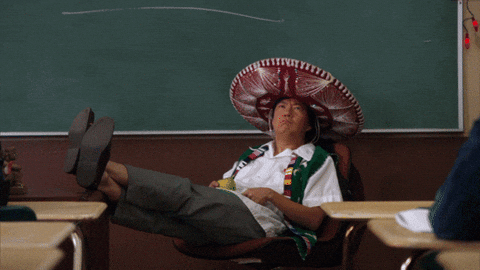 Ivan Obradovic – Anderlecht, $4500 DK, $13 YH
If you need an alternative to Grimaldo then Obradovic is a reasonable option here. Anderlecht are probably a better team than most people realise, and a home game against Celtic is probably the only time we will feel good about using their players in this competition. Obradovic isn't the most cross happy fullback on the slate, so I prefer him on Yahoo, where stats like blocks and successful passes will add to his floor.
Blas Riveros – Basel, $3500 DK, $13 YH
We've only seen one game from 19 year old Riveros so far in European competition, but it's a good sign that he was able to generate 4 crosses in 77 minutes away at Old Trafford in week 1. Riveros is back at home this week against Benfica, and he looks like a nice value play here, particularly on DraftKings. Teammate Michael Lang also likes to cross (4.5 per 90) and he is similarly priced to Riveros on both sites ($3800 DK, $13 YH).
Fade: Davide Zappacosta – Chelsea, $5200 DK, $14 YH
Zappacosta was much more popular than I expected last week, but if you ignore the goal his performance wasn't amazing in a dream spot at home to Qarabag. An away fixture at Atletico is on the opposite end of the spectrum, and Zappacosta looks like an easy fade at that price tag.
Midfield
Nicolae Stanciu – Anderlecht, $7300 DK, $13 YH
I'm not really sure why Stanciu is only $13 on Yahoo, but I will gladly take it this week against a Celtic side that could struggle in this one. Stanciu averages 4.3 Sh90, 1.9 CC90 and 4.6 Crs90, which are all excellent numbers across the board for fantasy purposes, and he sometimes takes set pieces for his team too. The one drawback with Stanciu is that he often gets subbed early, so be mindful of that before you go all in on Wednesday.
Miralem Pjanic – Juventus, $7000 DK, $18 YH
Juventus haven't actually had many corners so far this season, but the bookies are expecting about 6-7 for Juve in this one, and Pjanic usually shares set piece duty with Dybala. Pjanic has nice upside (0.43 xG+xA90) to go along with a high floor, and he is a great play in an excellent matchup for the Italian giants.
Pizzi – Benfica, $6000 DK, $15 YH
Everyone appears to be in love with Pizzi's teammate Andrija Zivkovic judging by the ownership percentages from the week 1 fixtures, but Pizzi actually took most of the set pieces in that match and he looks like a nice play on both sites if you are in need of a bit of salary relief. Pizzi will need assists to put up a GPP winning score, so consider pairing him with Jonas if you want to target a low owned stack.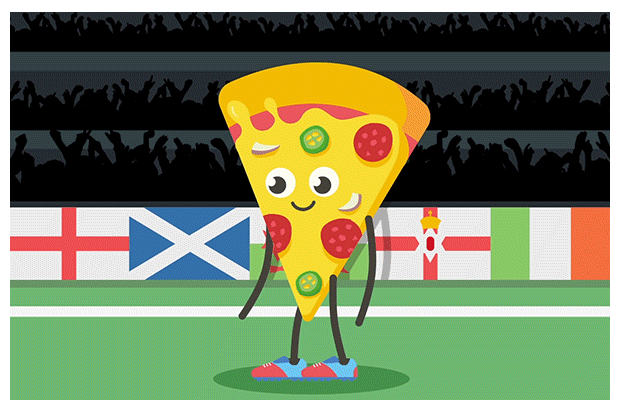 Sofiane Hanni – Anderlecht, $5600 DK, $14 YH
I prefer to take the $1 savings with Stanciu on Yahoo, but Hanni is significantly cheaper on DraftKings and he also takes some set pieces for Anderlecht when on the field. Hanni only shoots about half as often as Stancui, but he has been just as efficient in terms of xG90 (0.24 vs 0.26 for Stanciu), and he also creates more chances than his teammate.
Luca Zuffi – Basel, $4500 DK, $14 YH
Zuffi is the main set piece taker for Basel, and 6.1 Crs90 gives him a nice floor on DraftKings. I am less interested in Zuffi on Yahoo, where crosses are worth less and he is similarly priced to some of the other options I have mentioned already. Zuffi typically plays as a more defensive midfielder, so his upside is heavily reliant on set piece assists, which makes him less attractive in GPPs. He should be able to deliver enough value on a cheap price in cash games, though.
Fade: Franck Ribery – Bayern Munich, $5200 DK, $18 YH
I imagine that people might see this price tag for Ribery and have some interest even in a tough away fixture vs PSG. Ribery takes some corners for Bayern, but his upside mostly comes from assists, and he isn't likely to explode for a huge fantasy score this week with the Bayern forwards in a much tougher spot than they are used to.
Forward
Lionel Messi – Barcelona, $11400 DK, $28 YH
It feels like cheat mode whenever Messi is on the slate. He has somehow got even better since Neymar left, averaging over 6.8 Sh90 in La Liga this season and also taking some set pieces too. He is expensive, but it's worth finding the salary to get him in your lineups.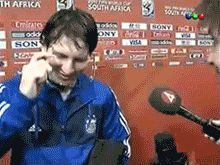 Neymar – PSG, $11000 DK, $26 YH
I imagine that Neymar will be pretty unpopular on this slate sandwiched in between Messi and Dybala, with a significantly worse matchup than the other two. However, this is Neymar we are talking about, and we have seen in last season's competition that PSG have the ability to score against anyone. He isn't a great cash game play on this slate at the price, but don't be scared to use him in a few GPP lineups.
Paulo Dybala – Juventus, $10600 DK, $24 YH
Dybala has ten goals this season in five Serie A starts. Whilst we can't expect him to keep up that crazy level of production, I wouldn't bank on him slowing down in a dream matchup with Olympiakos…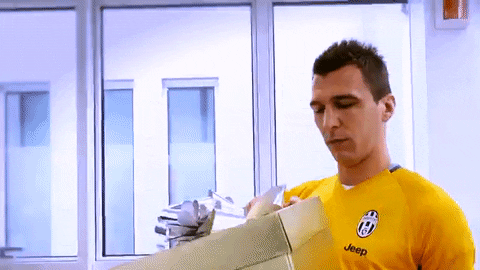 Gonzalo Higuain – Juventus, $8400 DK, $22 YH
Dybala has stolen the limelight this season, but Higuain is still a fantastic goalscorer, and he is available at a nice discount from his teammate. It's preferable to find the extra salary for Dybala in cash games if you want a Juventus forward, but don't sleep on Higuain in GPPs.
Luis Suarez – Barcelona, $8700 DK, $25 YH
This is a similar situation to Higuain; with everyone focused on Messi it's important to remember that Suarez is still here. If Barca can score multiple goals away in Portugal, Suarez is a strong bet to be involved.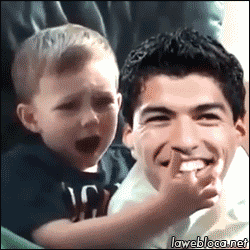 Jonas – Benfica, $6700 DK, $18 YH
I had a lot of exposure to Jonas in week 1 and it didn't work out great, but I will be going right back to the well in this one. Jonas averages 4.8 Sh90 and 0.84 xG+xA90, and it's hard to pass up on those sort of numbers for such an affordable price tag.
Leigh Griffiths – Celtic, $5800 DK, $13 YH
This is probably a tougher matchup for Celtic than it looks at first glance, but Griffiths is very affordable on both sites regardless, and he takes set pieces for his team as well as being the main goalscorer. It makes sense to spend up at forward on this slate in my opinion, but if you need a cheap flex option then Griffiths is worth a look.
Vitinho – CSKA Moscow, $5200 DK, $20 YH
One player I was high on that did perform well in week 1 was Vitinho, and although I can't touch him on Yahoo at that salary, he looks like an OK salary relief option on DraftKings. Vitinho is similar to Griffiths in that he is the main goalscorer and set piece taker for his team in a tricky matchup, so it makes sense to limit exposure to him this week. That said, his floor is high enough that he is unlikely to kill your lineup completely at that salary. If you are after a pivot with a lower floor but higher upside, then it's worth considering Basel's Ricky van Wolfswinkel ($5000 DK, $16 YH).
Fade: Romelu Lukaku – Manchester United, $9500 DK, $28 YH
Igor Akinfeev has kept exactly zero clean sheets in 44 Champions League appearances, which is #notgood. However, it's always difficult to travel to Moscow and dominate the game, and I think the bookies are giving United a bit too much credit here. Lukaku has been on fire for his new team in the league, and he could certainly find the back of the net again here, but the Belgian is overpriced on both sites and his floor is so low that he will need multiple goals to be worth using at that salary. It's a scary fade, but I think it makes sense on this slate.
Conclusion
Thanks for reading! Remember that this is just a quick overview of some guys I like on the slate; just because I didn't mention someone here doesn't mean they are a bad play. Hopefully this article was helpful, but it's important to trust your own research and instincts ahead of anything else. Good luck!
All data by Opta.