European football is back after a one week hiatus, and this Champions League GW2 preview article will give you an idea of some of the players I am interested in at each position on the Tuesday. The rake has been bumpted up to eye-watering levels on DraftKings, so I have included Yahoo pricing as well this time. They have a great fantasy product and rake is a lot more reasonable there.
Defender
Alex Telles – Porto, $5000 DK, $14 YH
Telles was a popular option against Besiktas and he had 15 crosses on his way to 11.25 DK points. He has a much tougher matchup this week playing on top of the car park in Monaco, but his floor is still very high thanks to set piece duty (10 corners last game) and he is very reasonably priced on DraftKings. Telles is not as good of an option on Yahoo this week, where crosses are worth less than DraftKings and he isn't likely to get the all important clean sheet bonus.
Ben Davies – Tottenham, $5800 DK, $16 YH
Spurs have a few games missing for their trip to Cyprus, and Eriksen is doubtful with an illness. Davies has already been taking some set pieces this season and his market share should increase if Eriksen misses the game. This is an excellent matchup for Spurs, and Davies should have plenty of opportunities for crosses and assists. A clean sheet is slightly less likely than normal for Spurs given that they are missing so many key players, but Davies is one of the top options on the slate regardless if you can afford him. Kieran Trippier has also taken a couple of set pieces this season, and he is more affordable at $5200 on DK and £14 on Yahoo.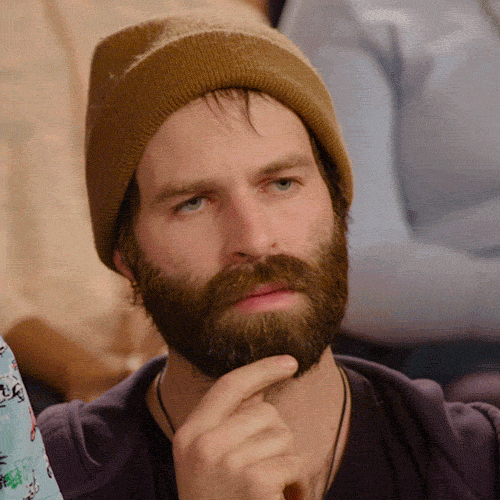 Faouzi Ghoulam – Napoli, $6300 DK, $16 YH
Ghoulam has been sharing set piece duty with Jose Callejon as usual this season. Napoli are just such a good team, especially at home, that it makes Ghoulam worth his price tag even on an 8 game slate. Ghoulam has 2.2 CC90 and 8.4 Crs90 in all competitions dating back to the start of last season, which is elite for a defender, and Napoli are the biggest favourites on the slate.
Sergio Escudero – Sevilla, $6100 DK, $14 YH
Escudero's price is still inflated from last season when he was taking some set pieces for Sevilla, so it's tough to pay up for him in cash games on DraftKings. His price on Yahoo is much more reasonable, however, and he has a pristine matchup at home to Maribor. Escudero likes to get forward and should have opportunities for assists, which makes him a nice GPP option.
Trent Alexander-Arnold – Liverpool, $4300 DK, $13 YH
If you are looking to save a bit of money, the fullbacks in the Spartak Moscow vs Liverpool game are all very affordable. My pick of the bunch is Alexander-Arnold, who is cheaper than teammate Moreno. It's tough to travel to Russia after playing on the weekend, but Liverpool are still decent favourites here and there should be opportunities for crosses and shots for Trent, especially if he gets a couple of set pieces.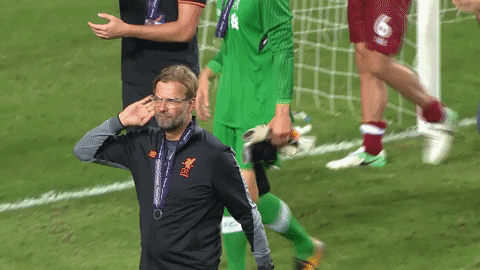 Roberto Lago – APOEL Nicosia, $3000 DK, $13 YH
This is a DraftKings specific play and opportunity cost at the defender position is high on UCL slates, so I wouldn't go here unless you are desperate. Having said that, Lago is a cheap fullback playing at home, and he should be able to get a couple of crosses to make him viable at that salary. His ceiling is low here though, so it's better to avoid him in GPPs if you can.
Juan Foyth – Tottenham, $2500 DK, $10 YH
Foyth is minimum salary on both sites, and with Vertonghen suspended he should get the nod here if Spurs stick with their favoured back 3 formation. I'm not interested in Foyth on DraftKings, but centre-backs are more viable on Yahoo and he looks like a decent way to save some salary if you need to. Foyth isn't afraid to bring the ball out from the back, and he has a decent shot at a solid game even though he is playing away from home.
Lovely stuff from Foyth pic.twitter.com/fax5dMofH0

— Nathan A Clark (@NathanAClark) September 19, 2017
Fade – Manchester City Fullbacks
City are the second biggest favourites on the slate, just behind Napoli. However, I am not that interested in paying top dollar for their fullbacks here with so many other good options on the slate, especially as Mendy is likely to be rested with a minor injury. City are scoring so often that the fullbacks could always end up with an assist, but their floor is lower than some of the other options in their price range.
Midfield
Ever Banega – Sevilla, $7300 DK, $15 YH
Banega has been fairly quiet so far this season for Sevilla, which means his price is still reasonable on both DraftKings and Yahoo. He is a similar type of player to Fabregas for fantasy purposes in the sense that he has a high floor from set pieces but needs assists to hit his ceiling. This is a great matchup for Banega though, and his price on Yahoo in particular is too low to pass up. It's worth noting that Banega's value is heavily influenced by who else starts for Sevilla; Pablo Sarabia and Nolito also take set pieces when they are on the field.
Kevin De Bruyne – Manchester City, $9900 DK, $24 YH
KDB left a lot of people disappointed last weekend, with 7 points a poor return in a 5-0 demolition of Crystal Palace. He is a tough sell in cash games at that price despite his high floor, but it's hard to ignore his GPP potential in another great matchup for City. Pep's team had more 'clear cut chances' (10) against Palace than any other team have generated in the entire season.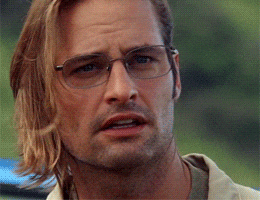 xG map for Man City – Crystal Palace.

omg pic.twitter.com/fZTJKtJXwi

— Caley Graphics (@Caley_graphics) September 25, 2017
Son Heung-Min – Tottenham, $7900 DK, $18 YH
With Eriksen and Alli both expected to miss this game, Sonaldo will have to take on a bigger role for Spurs. Son took some set pieces last season when Eriksen missed time, and he might get one or two here to boost his floor. APOEL will try to give Spurs a tough time at home, but ultimately the Londoners are the better side and Son should have some chances here.
Lorenzo Insigne – Napoli, $9300 DK, $22 YH
It's been business as usual for Napoli this season, winning their first six league games and scoring 22 goals in the process (one more than Manchester City). Callejon has been on fire with 4 goals already, but I am always more interested in Insigne thanks to his ridiculous shot volume (4.3 per 90). Insigne has a strong chance of a goal or assist against a Feyenoord team that couldn't handle Manchester City in the last game, and he is still capable of double-digit fantasy points even without one.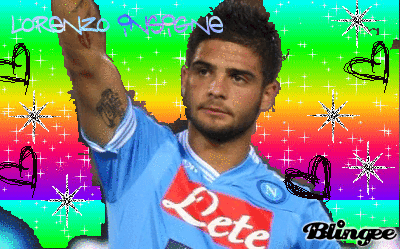 Ricardo Quaresma – Besiktas, $7800 DK, $19 YH
Any time Quaresma is on the slate you have to consider him on DraftKings, with 12.6 Crs90 easily the highest mark on the slate by a decent margin. This isn't a great matchup for Besiktas, but it's always tough for teams to travel to Turkey in this competition, and Quaresma should have a nice floor here even if he can't quite match the upside of some of the other players in his price range.
Valon Ahmedi – Maribor, $4500 DK, $14 YH
I am still not sure what to make of Ahmedi; he has been excellent whenever we have been able to use him in fantasy so far, but he surely won't be able to maintain his current level of performance. This is a really difficult matchup for Ahmedi and it's tough to recommend him on Yahoo with Banega only £1 more in the same game, but at $4500 on DraftKings I guess he is viable if you are desperate to save money.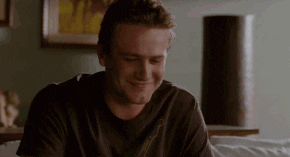 Rachid Ghezzal – Monaco, $4500 DK, $12 YH
Another salary relief option is Ghezzal, who has been taking some set pieces this season with Thomas Lemar missing time. If Lemar is back fit I have less interest in Ghezzal, but the Algerian winger is a decent salary saver with upside if you don't see Lemar in the starting lineup.
Fade: Jesus Navas – Sevilla, $5300 DK, $16 YH
This price tag looks appealing for Navas in a good matchup, with the common narrative being that he will cross a lot and can get goals or assists. The reality, however, is that he only has a 0.24 xG+xA90 contribution to his team and under 6 Crs90, which is worse than some defenders on the slate. Navas scored in a recent league game against Las Palmas, but he is one of the worst finishers in European football, and unsurprisingly his 'shot' was actually an errant cross that found it's way into the back of the net somehow. This isn't a fade I have 100% conviction in just because he is unlikely to kill you at that price tag in a good matchup, but his ceiling is lower than most people think and I would much rather look elsewhere in GPPs.
Jesus Navas did this tonight. £50 million bid imminent.pic.twitter.com/xvGTPBQ4cn

— Freddie (@Beardamendi) September 20, 2017
Forward
Dries Mertens – Napoli, $10300 DK, $20 YH
Mertens is in arguably the best spot on the slate and he has averaged a goal per game since the start of last season. Milik started ahead of him in the last game, but the Polish striker is sidelined again with another serious injury. Mertens is particularly appealing on Yahoo, where he listed as a £20 midfielder. Don't overthink this one!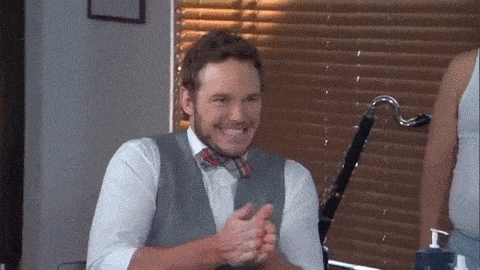 Harry Kane – Tottenham, $10200 DK, $27 YH
We have seen in this competition already that Harry Kane can still put up GPP-winning performances even against good teams, and now Spurs have a juicy matchup against APOEL Nicosia. Spurs area implied for fewer goals than the likes of Napoli and Manchester City, so with Mertens and Aguero in a similar price range Kane's ownership won't get out of control in GPPs. If Spurs find the back of the net it's hardly going to be old man Llorente that bags the goals…
Sergio Aguero – Manchester City, $10100 DK, $27 YH
Sergio was listed at 9/1 to finish the season as the top scorer in the EPL. I assume you don't have a time machine to go back and place that bet (lucky I noticed it at the time!), but you can still take advantage of his elite form in front of goal in DFS in what is yet another good spot for City. Jesus is also a great option at $9400 on DraftKings and £25 on Yahoo.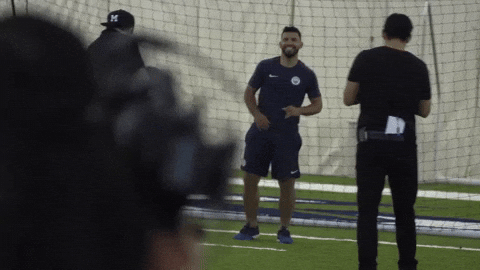 Luis Muriel/Wissam Ben Yedder – Sevilla, $8200/$7900 DK, $18/$20 YH
You have probably noticed a theme throughout the article of which teams you should be most interested in, and Sevilla are the most reasonably priced of the teams in good matchups. Whoever leads the line for Sevilla is a good GPP option against a Maribor side that haven't been tested much in the competition so far (including qualifying).
Cristiano Ronaldo – Real Madrid, $11000 DK, $28 YH
Ronaldo is more expensive than the other elite forwards on the slate, and he is in a much worse matchup, so it's hard to justify spending up on him this week. That said, he has the upside to score multiple goals against any team. It all comes down to ownership for me; I think enough people will use him to make me fine with looking elsewhere, but he is certainly in play in GPPs if you want to use him.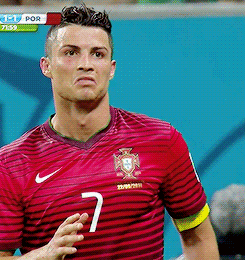 Andriy Yarmolenko – Borussia Dortmund, $6300 DK, $21 YH
Yarmolenko is more expensive than Mertens on Yahoo, so it doesn't really make sense to use him there, but he is very affordable on DraftKings at $6300. Obviously this is a tough matchup and it looks best to spend up at the forward position this week in my opinion, but the Ukranian winger has a nice floor on DraftKings thanks to 2.2 Sh90 and crosses from set pieces.
Fade: Falcao – Monaco, $8500 DK, $21 YH
Falcao already has a ridiculous 11 league goals this season in 7 appearances, and it's typically hard to pass up on that sort of upside in DFS when he is available for a discount. That said, Porto are a tougher matchup for Monaco than their typical Ligue 1 opponents, and the bookies are expecting a close game. It's also worth noting that only 6 of the goals have been from open play. Falcao has slate-winning upside, but his chances of reaching it are much lower than normal and I am fine staying away this week in the hope that other people are tempted to use him.
Conclusion
Thanks for reading! I will have another article up tomorrow for the Wednesday slate, so keep an eye out for it! Good luck in your contests this week.
All data by Opta.