Welcome to the gameweek 26 preview for the main slate on DraftKings and Yahoo! It's been a busy few days with midweek fixtures and the end of the January transfer window, but it actually looks like we probably won't see many (if any) of the new signings in action on Saturday. In this article I'll break down a few key players at each position to help you out when building lineups this weekend.
Defenders
Nacho Monreal – Arsenal, $5700 DK, £17 YH
Monreal has somehow scored in back-to-back appearances. It would be very surprising if he made it three in a row, but goals aren't really the reason for recommending him here anyway. We've seen Monreal be willing to cross the ball since moving to LB, with 6 vs Swansea and 2 in 34 minutes against Palace. We know that Arsenal don't cross much (ranked 19th in crosses per game), but Everton are ranked 20th in crosses against away from home, so this should be a better spot than normal for Monreal to continue putting the ball into the box. Arsenal were awful defensively against Swansea, but back at home in another good matchup they have a decent shot at picking up the clean sheet bonus, especially compared to most of the other teams on the slate.
Aaron Cresswell – West Ham, $5300 DK, £14 YH
When Cresswell plays as a wingback he turns into a cross machine, and given the fact that Brighton rank 18th in crosses against at home this weekend should be no different. Lanzini is still out for this game, so it looks like Cresswell and Mario will continue to share set piece duty here. Cresswell's salary on DraftKings does make him one of the most expensive options on the slate, but I still think he represents good value at that price all things considered.
Ben Chilwell – Leicester, $4800 DK, £12 YH
Chilwell is always a bit hit or miss for DFS, so the reason for recommending him here is mostly down to his matchup. I'm not buying into Swansea's resurgence just yet; looking at the full season numbers shows us that they are the worst attacking team in the league on the road, ranked 20th in shots, shots on target, chances created and xG, as well as 18th in crosses against. Chilwell managed 6 crosses midweek against Everton, so if he can hit somewhere around that mark again to add to his clean sheet potential he should do enough to be worth using at that salary.
Allan Nyom/Cedric Soares – West Brom/Southampton, $4400 DK, £13 YH
Nyom has 3.9 Crs90 this season, with 4.4 for Cedric. The fact that this game is at the Hawthorns keeps both players in play at that salary; Southampton have been poor away from home this season, ranking 16th in crosses against. West Brom still rank 16th in crosses against at home themselves, so both fullbacks could generate enough points on DraftKings to make them worth a look at that salary. Which one you choose should come down to which team you think has a better chance of keeping a clean sheet.
Fade: Ashley Young – Manchester United, $6900 DK, £14 (M)
Huddersfield aren't good but they aren't a complete trainwreck either, and using Ashley young at $6900 is insane in any matchup in my opinion. He would be viable on Yahoo at that price, but he's listed as a midfielder instead.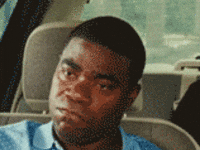 Midfielders
Anthony Martial – Manchester United, $9000 DK, £21 YH (F)
All of the United front 4 and Pogba are viable this weekend in GPPs, but Martial could end up being the lowest owned of them all. Martial has been having an excellent season so far, and he was actually leading the team in xG+xA90 with 0.75 until Sanchez arrived (0.81). People will naturally look to the cheaper Lingard and Pogba at midfield or pay up the extra for Sanchez/Lukaku in my opinion, especially given the fact that Martial is listed as a forward on Yahoo. I do prefer Pogba in cash games on Yahoo and Sanchez is the top option on the slate on both sites, but Martial is an excellent GPP pivot.
Aaron Ramsey – Arsenal, $6700 DK, £19 YH
If Ramsey starts this one he becomes a nice GPP play, and it's arguable that you could even use him in cash games given the lack of elite options this week. Ramsey has 2.8 Sh90 and 0.62 xG+xA90 this season, which are great stats for a CM. If Aubameyang misses this game Ramsey will have to get forward more to provide additional options for Ozil/Mkhi to aim at, and there have been plenty of times this season where he's found himself in space as a result of Lacazette's movement. I don't really see much reason why he should be cheaper than some of the options in the $8k range on DraftKings.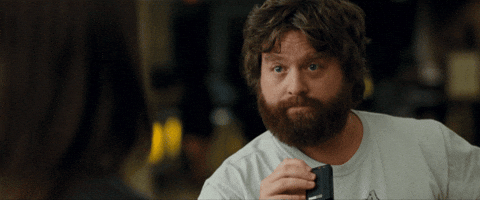 Junior Stanislas – Bournemouth, $6100 DK, £17 YH
Bournemouth thrashed Chelsea 3-0 at Stanford Bridge and it would be disappointing if they couldn't keep the momentum going this weekend against a Stoke side ranked 19th in crosses against, 20th in shots against and 19th in xG against away from home. Stanislas has 2.4 Sh90, 5.2 Crs90 and 0.35 xG+xA90 this season and typically takes penalties as well when he's on the field. He's sharing set pieces with Jordon Ibe at the moment, which should give him a nice floor on DraftKings in particular.
Joao Mario – West Ham, $5900 DK, £14 YH
I discussed Mario in a bit more detail in my recent article on transfers, so check it out here if you haven't already! Mario should share set piece duty with Cresswell as mentioned above, and at that salary he looks like a solid option this weekend. Brighton just aren't an intimidating matchup for West Ham even at the Amex.
Fade: Marc Albrighton – Leicester, $8000 DK, £15 YH
It's three in a row for Albrighton in the fade section. Yes this is a great matchup, but he's also at least $1500 too expensive. As much as we like looking for crosses on DraftKings goals and assists matter as well, especially once you get up into the same price range as the Arsenal and United mids. I'd much rather take the savings on Gray if you're looking for a Leicester midfielder.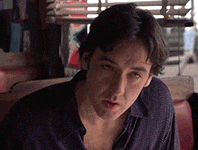 Forwards
Alexis Sanchez – Manchester United, $10400 DK, £26 YH
Hopefully everyone faded Sanchez midweek with the plan to use lots of him on this slate instead. He's the top option in all formats, and I'd prioritise him over Lukaku if you have to choose between the two.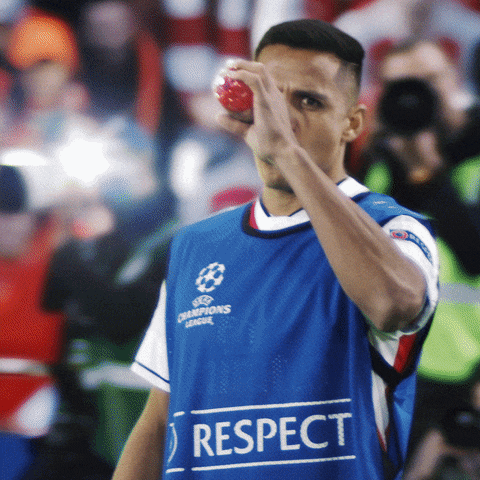 Alexandre Lacazette – Arsenal $8300 DK, £22 YH
It's not really clear what will happen with Lacazette once Aubameyang is fit (could be this weekend but he looks doubtful at this point). I'd be surprised if Arsenal don't score a couple against Everton at least, and Lacazette is the most likely candidate to find the net until Auba starts. His floor is low, but with 0.5 xG90 this season he has the upside to compete with anyone on the slate.
Jordon Ibe – Bournemouth, $6600 DK, £15 YH (M)
A few weeks ago I would have thought I was crazy for recommending Ibe at $6600, but he's actually a pretty good option this week. I do prefer Stanislas slightly, but Ibe has the benefit of being forward eligible on DraftKings. His stats are pretty comparable to Stanislas this season too for DFS purposes, with 2.3 Sh90, 0.31 xG+xA90 and 4.2 Crs90. He'll probably need an assist to be worth using in GPPs, so I'm not entirely sure how much sense it makes to prioritise him over Callum Wilson, but in cash games he's one of the rare forwards with at least a bit of a safe floor.
Daniel Sturridge – West Bromwich Albion, $5900 DK, £17 YH
In my article on transfers I said to probably fade Sturridge in DFS given how bad West Brom are, but if he's fit enough to start this would be an OK spot for him in GPPs at that price. He almost certainly won't play the full game and it's hard to imagine Southampton will continue to be quite as bad as they have been, but we know he's more than capable of getting on the scoresheet here if his teammates can find him.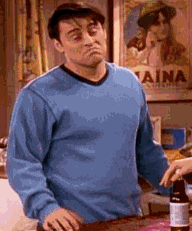 Fade: Jamie Vardy – Leicester, $7500 DK, £22 YH
I think I'll be forever trying to convince people that Vardy isn't a good fantasy option, but 1.75 Sh90 and 0.41 xG90 just aren't enough to get excited about a player that is consistently overpriced and overowned in DFS. If you remove penalties, his xG90 drops to 0.25! By contrast, Okazaki has 2.14 Sh90 and 0.59 xG90 this season, and is always much cheaper and lower owned. I like Leicester here so it's perhaps a bit strange to put two of their players in the fade section, but DFS is about finding good value and Vardy simply isn't this weekend.
Conclusion
Thanks for reading! As always, please share the article on social media if you enjoyed it, and good luck in your contests this weekend.
All data by Opta.