My last article on transfers was well received, so I thought I'd take a look at the January transfers from a fantasy perspective. In this article, I'll go through everything you need to know about all of the fantasy relevant signings for each team, which should give you a great idea of who to target and who to avoid in DFS in over the next few weeks.
Arsenal
Arsenal were very busy during the January window. They finally managed to offload Debuchy somehow, and Coquelin, Walcott, Sanchez and Giroud also all left the club. Henrikh Mkhitaryan and Pierre-Emerick Aubameyang were brought in to offset the damage, and Ozil was finally given the new 3.5 year contract he deserves.
We know that Mkhitaryan can produce at an elite level, and in 15/16 he was one of the top creative players in Europe. That season remains his best by far though, and it's concerning that he hasn't managed to reach that level in the EPL or even cement a place as a first team regular. At 29 he appears to be on a downward trend… Arsenal are one of the least cross-happy teams in the league to begin with and both Mkhi and Ozil rely on set pieces to generate crosses already. I'd advise avoiding them in cash games until we get a better idea of how the Arsenal set piece situation unfolds, especially with Xhaka still in the mix.
Both Aubameyang and Lacazette are capable of playing as wide forwards, so if Arsenal use a 4-2-3-1 system with Mkhi at 10 and Lacazette/Aubameyang in the Sanchez role cutting in off the left, Mkhi becomes an intriguing GPP option. The Armenian's best position is as a number 10, and the hope for Arsenal fans will be that he can rekindle his partnership with Aubameyang that worked so well in 15/16 at Dortmund. The other option is a 4-2-2-2, which could work out OK if Wenger wasn't such a poor tactician.
Aubameyang is an excellent forward and his 0.24 xG/Sh is the highest in Europe this season, meaning roughly 1 in 4 attempts result in a goal. At 28 he isn't exactly young either though… It appears that Wenger will see out his contract, by which point the vast majority of Arsenal's squad will be at least 27. They need to start planning for life after Wenger NOW to avoid massive squad issues down the road. This is the age of Arsenal's expected (current) first XI prior to the start of the 20/21 season, when a new manager should be in charge:
Bigger picture issues aside, this Arsenal attack does have the potential to be pretty useful for fantasy purposes for the rest of the 17/18 season. Aubameyang in particular should be a fantastic DFS option if Wenger can sort out a coherent system (a bigger 'if' than it should be). Over the past 1.5 seasons in Germany, Auba averaged 3.75 Sh90, 0.89 NPxG90 and 0.16 xA90, which immediately puts him right up there with the best goal-dependent forwards in the league. It remains to be seen how much of Aubameyang's numbers are due to league/team effects rather than his actual ability, but even if his output experiences a small drop-off it would still make sense to use him in DFS any time Arsenal have a good matchup.
Bournemouth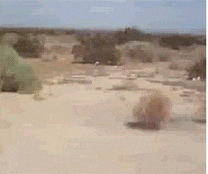 Brighton
Brighton were in desperate need of attacking reinforcements, and in addition to signing Leonardo Ulloa on loan from Leicester they've also brought in Jurgen Locadia from PSV for £14.1m. Ulloa is basically about as average as you can get, and I'm not that interested in him for fantasy purposes even if he manages to break into the first team on a regular basis.
Locadia is a player that looked promising several years ago as a youngster, but he hasn't really improved from there into a world-class talent at 24 years old. It's not a bad deal for Brighton, but the risks of signing players from the Eredivisie remain and whilst he should be an improvement for Brighton at the position, there are no guarantees here. That said, he could still be useful for DFS purposes in certain matchups. Locadia averaged 4.7 Sh90 in the Netherlands, which is still a very impressive mark even in a shot-happy league (highest of any player this season). 0.45 xG90 perhaps tells us that we should temper expectations a bit though, especially when his shot volume inevitably takes a big hit in the EPL. If Locadia can adjust better than most to the league he could be a good option against weaker teams, but with Brighton taking 10.3 fewer shots per game than PSV it's sensible to take a wait-and-see approach initially.
Burnley
Aaron Lennon and Georges-Kevin N'Koudou have arrived at the club from Everton and Spurs respectively. I'd avoid Lennon at all costs in DFS; in 800 minutes at Everton this season he managed just 0.45 Sh90, 0.45 CC90, and 0.06 xG+xA90! N'Koudou is far more intriguing for fantasy purposes if he can break into the starting XI. We don't have much recent data on N'Koudou, but at Marseille in 15/16 he averaged 5.6 Crs90 and 2 Sh90 and he did take a corner against Newcastle last night after coming on as a sub. Burnley players are just not that great for fantasy to begin with, so I'd be very careful to make sure that the salary and matchup are right before using him.
Chelsea
I think taking a £15 gamble on Barkley makes sense, especially since Chelsea were ready to pay twice that last summer. Barkley averaged 2.75 Sh90, 3.4 Crs90 and 0.44 xG+xA90 over the previous two seasons with Everton, which are OK stats for a central midfielder in DFS. Unfortunately he didn't appear to show much improvement during that time-frame and his shot locations are typically poor, especially last season (0.08 xG/Sh). Barkley needs set pieces to be a viable option on a regular basis in cash games especially, but Hazard and Pedro took them last night instead and it's likely that his appearances will be limited for the rest of the season given the other options available to Antonio Conte. Barkley will chip in with the occasional goal or assist, but overall he looks like someone to avoid outside of a GPP punt at least until we see him start taking set pieces again.
I'm not sure what the MOTD team are smoking, but they seem to think that Chelsea got the best of the Giroud/Batshuayi/Aubameyang triangle! I don't mind Giroud as a plan B option for Chelsea, particularly when you consider the fact that Chelsea were linked with every striker over 30 in Europe, but it's a bit ridiculous to suggest that they have got an amazing deal here at £18m. I trust what Dortmund are doing more than most clubs and if anything I might argue that they have come out of this situation on top in the long term. Batshuayi still has huge potential and he should be able to thrive in Germany, and as good as Aubameyang is it's not surprising that they were happy to sell for £60m given his age and off-field issues. Super-sub Giroud averaged 3 Sh90, 0.54 xG90 and 0.15 xA90 in cameo appearances last season, which are pretty good numbers for a goal-dependent forward in DFS if he happens to start against weaker teams. He is of course a year older though, and substitute stats will be skewed a bit in his favour.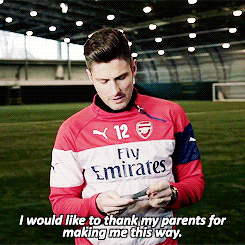 The final new arrival at Chelsea during this window is fullback Emerson Palmieri from Roma for £17.6m plus add-ons. Emerson hasn't really featured this season for Roma, but last year he averaged 4.4 Crs90 and even took a few set pieces. He should be able to give Alonso a much needed rest in cup games, although I would be surprised to see him starting many league games this season barring an injury to the Spaniard. If Emerson does happen to start the occasional game, I'd be OK with using him at a low-medium salary in DFS.
Crystal Palace
Erdal Rakip, Jaroslaw Jach and Alexander Sorloth have all arrived at the club in January. Rakip and Jach appear to be squad players right now, but Sorloth has the potential to break into the first XI at some point. Ted Knutson knows more about Midtjylland than most, so it makes sense to trust his opinion on Sorloth:
Alexander Sorloth, FC Midtjylland 2017.

The best player in the Danish league so far this season, Yogg Sorloth has been a big reason for FCM's resurgence. 1.94m tall, creates as well as scores.

He's a gamble, but would be a good risk for Crystal Palace. pic.twitter.com/hE7YktBkDP

— Ted Knutson (@mixedknuts) January 31, 2018
Sorloth can play anywhere across the front three and his stats obviously look pretty good for a forward, although the title of 'best player in the Danish league' is a bit more achievable than EPL success… At the very least he offers Palace some much needed flexibility in attack, and this looks to be a good deal for the club. For DFS purposes this is a situation where I'd be happy to plug him into GPP lineups if you would have used Benteke in the same spot, and it's very possible that he could develop into an even better option than Benteke in the future.
Everton
Here's what I had to say on Tosun in the gameweek 24 preview article:
"Tosun was averaging 3.9 Sh90 and 0.69 xG+xA90 in Turkey, but this is a league where unwanted strikers regularly come back from the dead. Vincent Janssen, Bafetimbi Gomis and Alvaro Negredo all have similar numbers to Tosun this season, for example, and Aruna Kone and Emmanuel Adebayor have scored the same number of goals as the new Everton man too. I would definitely take a wait-and-see approach on Tosun for now."
Given that Niasse started ahead of Tosun in the last match, I'm not that confident about using him in fantasy any time soon. Mangala is also another irrelevant signing for DFS purposes; outside of fit-again Coleman the Everton defence is a no-go area in basically all DFS formats.
Walcott is a different story however, having started life in Mersyside well with two goals and an assist in his first two appearances.
Walcott has scored or assisted 11% of Everton's PL goals this season

— Duncan Alexander (@oilysailor) January 31, 2018
We know Walcott has been a productive fantasy asset in the past, with 2.9 Sh90, 2.3 Crs90 and 0.58 xG+xA90 in 16/17 at Arsenal. That said, whilst Everton's chances are actually good quality (ranked 5th in xG/Sh) they just don't generate many of them to begin with (ranked 18th in shots per game). It doesn't really matter how good Walcott plays if Everton can't get him into many scoring situations to begin with… The matchup, salary and ownership all need to be right to justify using Walcott in DFS, so even with a nice run of fixtures on the horizon for Everton he might be a good player to fade in the immediate future whilst salary and ownership remain high.
Huddersfield
Huddersfield have made a couple of new additions, with Terence Kongolo arriving from Monaco on loan and Alex Pritchard coming in from Norwich for £11m. Kongolo can play as a LB, although the way manager Wagner has talked about him so far suggests that he will be used at CB for Huddersfield. That's exactly what happened against Liverpool, with Wagner setting up his team in a back 5 formation. Even if Kongolo does start at LB it seems unlikely we'll want to use him in DFS anyway unless he is available at a very low price.
Pritchard averaged 4.6 Sh90, 1.7 CC90, 6.7 Crs90 and 0.54 xG+xA90 in the Championship, which are excellent stats for a midfielder. Unfortunately Huddersfield rank 20th in shots per game and 18th in total xG this season so Pritchard will have a much harder time to generate good numbers in the EPL, especially if he doesn't have a large market share on set pieces. That said, fellow AM Tom Ince has still been a viable fantasy option this season in certain situations, so it's not all doom and gloom for Pritchard. Ince's numbers have dropped from 3.2 Sh90, 1.7 CC90, 4.1 Crs90 and 0.46 xG+xA90 in the Championship to 2.4 Sh90, 0.6 CC90, 2.1 Crs90 and 0.25 xG+xA90 in the EPL, so if we make the (big) assumption that Pritchard will take a similar hit he could still be an option in DFS this year. If Huddersfield players are on your radar, Pritchard will probably be the pick of the bunch.
Leicester
I probably would have sold Mahrez for £60m+ after he handed in a transfer request, but what do I know… Leicester will be hoping that he doesn't suffer mentally after a move to Manchester City fell through. Leicester's incoming players aren't really that interesting for fantasy purposes. Youngster Callum Wright has gone straight into the youth team. New striker Fousseni Diabate managed just 0.19 goals per 90 in 18 Ligue 2 appearances for Gazelec Ajaccio this season, which doesn't fill me with confidence even if he can somehow manage to break into the side. Adrien Silva's £22m move from Sporting Lisbon finally went through, but again nothing about his stats from the Portuguese league suggest that he will be a great fantasy option.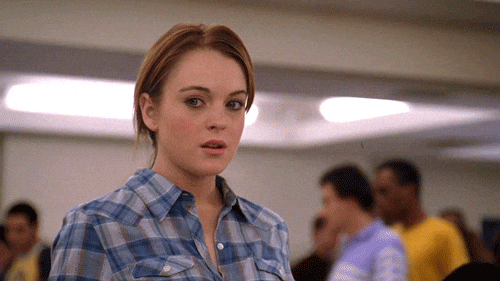 Liverpool
Liverpool have decided to hold off on a Coutinho replacement for now, which I think is the right thing to do. Since that move we've seen Oxlade-Chamberlain play a much larger role, taking some of the set pieces when he's on the field. His salary is a bit higher than I'd like to see right now, but aside from that he's a decent option any time he gets the nod for Liverpool. Salah has also been taking more set pieces in Coutinho's absence, which boosts his status as an elite fantasy option even further. I wasn't a huge fan of the van Dijk move at £75m and I'm not sure he will actually improve the Liverpool defence much. In any case, he's an OK DFS option on sites like Yahoo where CBs are viable in general, but he's not someone to prioritise by any means.
Manchester City
I'm actually quite glad that City didn't sign Sanchez or Mahrez given the fees involved, although it does sound like the club will make another attempt to get Mahrez in the summer. Both players would have made nice additions to the squad if you ignore the financials, but I'd rather see the younger players like Foden and Diaz get more opportunities instead when rotation is required. There are also plenty of younger and cheaper alternatives to Mahrez that could be approached in the summer if necessary, although I think the priority should be finding a young DM to replace Fernandinho long-term.
The big money signing for City this window was Aymeric Laporte for £57m from Athletic Bilbao. Laporte made his debut against West Brom and managed 72 successful passes,13 more than Otamendi. This is despite the fact that West Brom were pushed back in their own half for the vast majority of the game, meaning Zinchenko and Walker led the team in passes. Stones is typically a bit more involved than that, but a high floor from passes means that Laporte could be a useful DFS option on Yahoo whenever he's in the starting XI. Don't expect a goal from Laporte any time soon though; he managed just 7 in La Liga since breaking into the team as a youngster in the 12/13 season.
Manchester United
United's attack is pretty scary on paper with Sanchez added to the mix. He's obviously a great DFS option any time United are playing a weaker opponent, particularly at Old Trafford.
Newcastle
Newcastle have been restricted to loan deals this window, but the new additions are worth a look in DFS regardless. Kenedy was very good on his debut; he took all of the corners when he was on the pitch and one of them found the back of the net via Lascelles's head. I'd be surprised if he kept a monopoly on set pieces when starting alongside Ritchie/Shelvey, but he's still worth a look in DFS regardless until his salary becomes prohibitive.
Slimani has also come in from Leicester to provide competition to Joselu and Gayle. He looks unlikely to break into the first team straight away (Benitez seems to prefer Joselu in most games due to his work off the ball) but if recent data is to believed he does offer a bit of an upgrade on his teammates. Slimani averaged 0.43 NPxG90 and 0.15 xA90 in 16/17 with Leicester, and in similar minutes this season Joselu and Gayle have both managed around 0.34 xG90 and 0.08 xA90, with roughly 2.4 Sh90 for all three players. Leicester did win the league the year before and a lot of those appearances were off the bench, so I'd basically treat Slimani in the same way as the other Newcastle strikers for DFS purposes if he does happen to start up top.
Southampton
Danny Murphy seemed to think every single January signing was fantastic on MOTD last night, although he appears to have never heard of Guido Carrillo despite the fact that he arrived from Monaco for £19.1m and made his debut against Brighton. Southampton are somehow winless in the league since Boxing Day, and Carrillo should provide some welcome firepower up front until Charlie Austin is back fit. Carrillo never really got many opportunities at Monaco, but he did average 2.7 Sh90 and 0.55 xG90 over the past three seasons there. As far as goal-dependent strikers go, he looks like a decent fantasy option if he can produce anywhere near those numbers at Southampton. Carrillo's xG/Sh in Ligue 1 was 0.21, which should be a great help to Southampton given that shot quality has been one of their main issues over the past couple of seasons. Under 8% of Carrillo's shots at Monaco were from outside the box, which is much better than Long (15.9%), Austin (17.2%) and Gabbiadini (30.6%).
Stoke
Stoke have signed 27 year old Badou Ndiaye from Galatasaray for £14m on a 4.5 year deal. Nothing about that sentence suggests a smart purchase to begin with, and looking at his stats from this season makes it even more puzzling. Ndiaye's numbers from 16/17 were a bit better when he played in a more advanced role, but regardless I would stay away in DFS.
Papa Alioune Ndiaye, Galatasaray, 17-18.

I have no idea what to think of this. On one hand, I am intrigued because this is quite unusual.

On the other, he's a 27 year old who has played in Norway and Turkey. pic.twitter.com/IQn6GFnWQt

— Ted Knutson (@mixedknuts) January 31, 2018
As well as Ndiaye, Stoke have brought in much needed additions at fullback. As mentioned in the gameweek 24 preview, Bauer averaged 5.9 Crs90 in Russia thanks in part to some set pieces. Since the move that number has dropped to 3.3 Crs90 (in a very small sample), but he has still produced some useful fantasy performances so far. Keep an eye on Bauer in favourable home games, as he could prove to be a good asset on DraftKings in particular if the crosses start to creep back up towards his RPL numbers. Stafylidis hasn't played this season, but in 16/17 with Augsberg he averaged 1.8 Sh90 and 3.2 Crs90. He was taking some set pieces for the German side though, so overall I'm not hugely excited about him for DFS at Stoke.
Swansea
The one thing Swansea have in abundance is mediocre CMs, so it makes perfect sense for them to bring in Andy King on loan from Leicester… Even if King starts, he won't be a good fantasy option anyway. Andre Ayew has also come in for £18m, in another deal that doesn't make a ton of sense on paper. Surely there are much better ways to spend that money!? With average or worse stats in most key areas, Ayew isn't really that exciting for DFS purposes either even if you believe in Swansea's recent uptick in performance.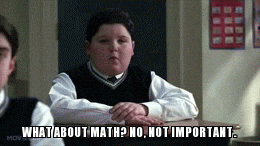 Tottenham Hotspur
Lucas Moura has come in from PSG for £25m, which seems like a pretty good signing for Spurs given their current depth in attacking areas. Moura can do a bit of everything, and he offers Spurs something different with lots of pace and good dribbling. At 25 he's unlikely to improve much now, but his current stats certainly aren't bad anyway; he averaged 2.4 Sh90, 0.6 xG+xA90 and 6.2 Crs90 at PSG in 16/17. We can expect those numbers to drop a bit in a tougher league, particularly if he doesn't take many set pieces at his new club. I'd basically treat him the same as Sonaldo for DFS purposes initially (i.e. a GPP option against weaker teams), but would be more interested if we see him taking set pieces.
Watford
Didier Ndong is a very 'meh' signing, and he was never a viable fantasy option last season at Sunderland. Dodi Lukebakio and Gerard Deulofeu are a bit more intriguing for DFS purposes, however. Lukebakio is a young right-winger who put up some OK numbers in the Belgian league this season, with 3.7 Sh90, 0.34 xG+xA90 and 6.3 Crs90 (thanks mostly to set pieces). He seems more like a gamble for the future rather than someone who is likely to get first team minutes any time soon, but he might be worth a look if he does start at minimum salary. Deulofeu is a player that keeps putting up solid numbers everywhere he goes, but nobody seems to want to keep him for very long. His stats vary quite a bit at each club, and it's anyone's guess what version of him we'll see at Watford. Deulofeu was very cross-happy at Everton (9.2 Crs90 in 15/16) but has toned down significantly since playing for Milan and Barcelona, and judging by his first appearance we won't be seeing him taking many set pieces for Watford. Given that Watford wingers shouldn't be that high on the priority list anyway, I'd hold off on using Deulofeu until we get a better idea of his current role in the side. He did manage 0.4 xA90 at Everton and Milan, but Lukaku and Bacca were a bit better options to aim at that any of the current Watford forwards…
West Bromwich Albion
It seems almost inevitable that Sturridge will do enough to earn a place on the plane to Russia now, only to get injured in the first group game. 4.75 Sh90 and 0.71 xG+xA90 are exactly the sort of stats that we want to see from goal-dependent forwards in DFS, but this is still West Brom we're talking about after all (10.5 shots and 0.92 xG per game compared to Liverpool's 19.3 shots and 2.11 xG per game). Sturridge is a significant upgrade on what West Brom already have at the club if he can stay fit (big if), although given how poor West Brom are at creating chances I'd still lean towards avoiding him in DFS in all but the best matchups.
West Ham
It wouldn't be a proper transfer window without West Ham signing a striker, and Jordan Hugill is the latest name on the list. At least he's younger than most of West Ham's recent additions (still 25 though)! 2.3 Sh90 and 0.27 xG90 in the Championship don't exactly jump off the page to say the least, so I'd avoid him completely in DFS if he makes his way into the starting lineup.
Joao Mario made his West Ham debut this week against Crystal Palace, and we immediately saw him splitting set piece duty with Cresswell in Lanzini's absence. Mario averaged 4.3 Crs90, 2.5 CC90 0.22 xG90 and 0.22 xA90 since the start of the 16/17 season at Inter, which are solid stats for a central midfielder in DFS if he remains at a reasonable salary. For comparison, Lanzini's stats are 3 Crs90, 1.8 CC90, 0.2 xG90 and 0.14 xA90 in that same time frame. Unfortunately when Lanzini returns we could see a three-way split on set pieces, which would hinder the DFS value of each player.
Conclusion
Thanks for reading! Hopefully you found this article useful; please help me out by sharing it on social media if you did! Keep an eye out on Twitter @FantasyFutopia for news on my upcoming book 'Daily Fantasy Football: The Complete Guide on How to Play and Win Real Money', due for release on Amazon Kindle very soon!
All data by Opta. Radars by Understat.