Welcome to the gameweek 24 preview for the DFS main slate on DraftKings and Yahoo! We have another 7 games to choose from this week, but unfortunately most of the focus will be on Manchester City against Newcastle. I could have listed most of the City players in this article (aside from maybe Fernandinho), but I've tried to find a few other interesting options here as well. Let's get to it!
Defenders
Ashley Young/Luke Shaw – Manchester United, $6200/5700 DK, £15/14 YH
I'm not as high on United overall here as I would be with another top 6 team facing Burnley. Jose's more conservative tactics away from home mean that they are only shooting 12.7 times per game, leading to under 1.5 xG per game. Those numbers aren't awful, but they aren't exactly great either and are significantly below their home stats of 16.3 shots and 2.1 xG per game. It's not uncommon to have noticeable home/away splits, but United aren't exactly a high shot volume team to begin with. The crosses also take a huge hit too, with 10 fewer (!) per game away than at home. In terms of ranking, they are 2nd in the league in crosses at home, but just 12th in crosses away.
This game plan does lead to fewer xG against on the road (0.84 xGA per game away vs 0.94 xGA at home), and a clean sheet is a strong possibility for United here facing the league's worst attacking team (based on xG numbers). All things considered, this is perhaps a worse situation for a high ceiling game than it might appear at first glance for the United fullbacks, so whilst they are unlikely to kill your team it probably isn't necessary to spend all the way up this weekend. I wouldn't mind if they ended up on a lineup or two, but I'm certainly not going to force them in.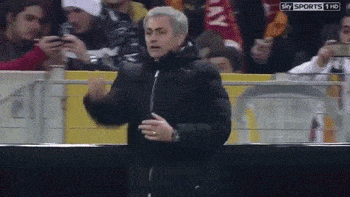 Arthur Masuaku – West Ham, $4900 DK, £13 YH
Masuaku is still playing as a wingback for West Ham, and he is averaging 4.7 Crs90 on the season. West Ham cross the ball more than 25 times per game at home, which should give Masuaku a decent floor here on DraftKings. Bournemouth are generating just 0.71 xG per game away from home, so whilst West Ham aren't typically a team we can trust to keep a clean sheet they do have a better chance of one than normal here. Bournemouth put three past West Ham the last time these two teams met, but I'd be surprised if they manage a similar tally this weekend.
Moritz Bauer – Stoke, $4800 DK, £10 YH
It's not often that Stoke defenders are in play, but they are at home to Huddersfield this week and new signing Bauer is a lot more intriguing for DFS purposes than previous Stoke fullbacks. Bauer averaged 5.9 Crs90 in Russia before his move. Those numbers were boosted a bit by set pieces and I'm always skeptical of signings from the RPL, but based on the evidence we have currently he appears to be a DraftKings-friendly player. Bauer managed 8.5 DK points against Manchester United in his first appearance with 4 crosses, a very solid score for any fullback travelling to Old Trafford. The fact that he's minimum salary on Yahoo keeps him in play over there as well.
Danilo – Manchester City, $4700 DK, £14 YH
Delph is injured, which means we should see Danilo get the nod at left back unless Pep decides to give Zinchenko a surprise start. Danilo is crossing under two times per game this season so I'm not that interested in him on DraftKings despite the matchup. However, he should be involved in the build-up play for City with plenty of passes, and has a strong clean sheet chance. £14 is a bit too cheap for a City fullback at home.
Fade: Arsenal Fullbacks
We can't expect many crosses (if any) from the Arsenal fullbacks, and even at the Emirates a clean sheet is far from guaranteed (they rank 9th in xG against and 17th in xG/Sh against at home). Without any discount on Bellerin or Kolasinac I'd rather look elsewhere on DraftKings, and if you want an Arsenal defender on Yahoo I prefer the centre-backs, who are all averaging more Yahoo FPPG than the fullbacks this season.
Midfielders
Leroy Sane – Manchester City, $9300 DK, £21 YH
KDB is the obvious top choice at midfield, but I didn't want to just fill this section with City players. Newcastle have been susceptible defensively down their right; I'm expecting Rafa to roll out a more conservative team with Ritchie on the bench, but even so it's hard to cover Sane at the best of times. Sane is averaging 0.7 xG+xA90, which is an elite mark for a player at his position (for comparison, everyone's favourite winger Hazard is sitting at 0.48 xG+xA90). It's roughly a 60/40 split between assists and goals for Sane, so I would strongly consider stacking him with Sterling or Aguero in GPPs this weekend.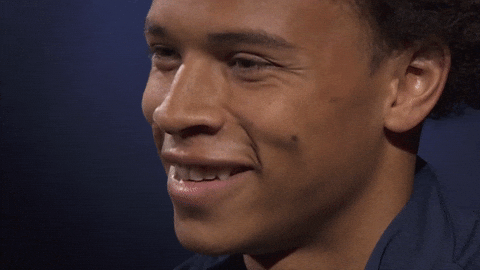 Mesut Ozil – Arsenal, $7900 DK, £18 YH
If Ozil is out Xhaka would become a decent value play in cash games, but Ozil is in the squad and I'm tentatively expecting him to start this weekend. His price-tag is too good to ignore on Yahoo, and he is viable in all formats over there. His salary is a bit prohibitive for cash on DraftKings if you want to fit the expensive City players in, but that can only lower his ownership in GPPs. Arsenal are still the second biggest favourites on the slate even with all of their recent struggles, and with Sanchez leaving they will be even more reliant on Ozil to create opportunities for Lacazette. He has the ceiling we are looking for at low ownership.
Alex Pritchard – Huddersfield, $5200 DK, £10 YH
Pritchard made a 25 minute debut for Huddersfield off the bench against West Ham last week, and he ended up taking 3 corners in that time period even with Mooy and Ince on the field. Pritchard was one of the main set piece takers at his old club Norwich, and it appears that trend will carry over to his new team. Pritchard averaged 4.6 Sh90, 1.7 CC90 and 0.54 xG+xA90 in the Championship, which are excellent stats for a midfielder. I don't expect him to put up numbers that good at Huddersfield, but given his salary and matchup this week it makes sense to get on him early and hope he continues to perform well.
Bakary Sako/Yohan Cabaye – Crystal Palace, $4900/4800 DK, £13/14 YH
Cabaye and Sako are both cheap enough to consider this week even in a tough matchup at the Emirates. Arsenal should have the vast majority of possession but they often leave themselves exposed to counter-attacks, and Sako could easily take advantage. It's a tiny sample, but he's averaging 3 Sh90, 5.5 Crs90 and 0.57 xG+xA90 over the past two seasons. Cabaye should be back on set piece duty, and I don't mind him as a 'safer' alternative to Sako, particularly on Yahoo. Cabaye is the only player in the league averaging more than 3 interceptions per 90, which should certainly come in handy against a team that tries to pass you to death. Unsurprisingly, only Manchester City allow more interceptions per game than Arsenal.
Fade: Marc Albrighton – Leicester, $7400 DK, £15 YH
Albrighton is $7400 on DraftKings! Albrighton's only positive point is 6.6 Crs90, but that's just about all he does. 0.7 Sh90 simply isn't enough to get the job done at that price-tag; he likely needs an assist just to 'make value'. I'd almost always rather spend up on Mahrez than take the discount on Albrighton, and that's particularly true this week.
Forwards
Sergio Aguero – Manchester City, $10600 DK, 27 YH
I don't think I really need to justify this one, but I may as well mention that Sergio has 1.2 xG+xA90 this season.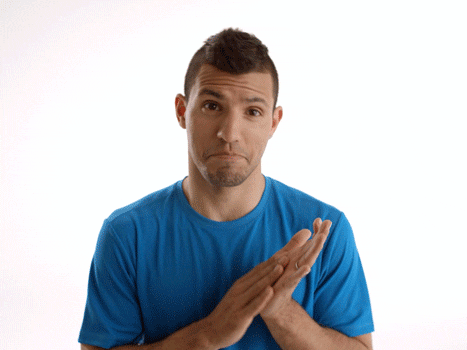 Marko Arnautovic – West Ham, $8400 DK, £20 YH
I said to fade Arnie last week and of course he popped up with a goal and two assists… Bournemouth rank 19th in xG against, so I'm not going to recommend fading him again here. 2.5 Sh90 and 0.56 xG+xA90 are pretty solid stats for a forward on a bad team! His price is still on the high side and no doubt people have taken notice of his recent performances, but those are the only real negatives for Arnie this week.
Shinji Okazaki – Leicester, $6400 DK, £15 YH
Okazaki still has 0.65 xG90 this season. That's better than Morata, Lukaku, Sterling or any Arsenal player! Okazaki has played fewer minutes than those guys (just over 1000) and he was nowhere near this good in previous seasons, but it's still a stat that should peak our interest for DFS. Nobody likes to play Okazaki at the best of times, especially when he is at a similar price point to Vardy, and his floor is basically non-existent. His ceiling is high in this matchup though judging by this season's evidence, and he's my favourite option at forward in this price range.
Alex Iwobi – Arsenal, $4800 Dk, £15 YH (M)
Iwobi is never going to be an amazing option in DFS, but $4800 is a bit too cheap for an Arsenal attacker in this matchup. Iwobi does have 2.7 Sh90 and 0.45 xG+xA90, which are pretty good numbers compared to most forwards you will see at that salary. He's a fine GPP play this week and makes a cheap stacking partner with Ozil or Lacazette.
Fade: Everton Forwards
I'm sure people will be tempted to use Everton's shiny new toys in a good home matchup against West Brom, but the reality is that their stats are terrible across the board and that's not going to change overnight with the arrival of Tosun and Walcott. Tosun was averaging 3.9 Sh90 and 0.69 xG+xA90 in Turkey, but this is a league where unwanted strikers regularly come back from the dead. Vincent Janssen, Bafetimbi Gomis and Alvaro Negredo all have similar numbers to Tosun this season, for example, and Aruna Kone and Emmanuel Adebayor have scored the same number of goals as the new Everton man too. I would definitely take a wait-and-see approach on Tosun for now… Walcott is a player that can be a good fantasy option, but again the point about Everton being a bad team still stands and it's unclear exactly what Theo's role will be at his new club. Rooney is only useful for fantasy when he's scoring penalties, and the fact that Everton rank 19th in crosses per game doesn't do much to help Sigurdsson. West Brom typically allow plenty of crosses from open play, but as we know most of Siggy's production is from set pieces (80% of his crosses).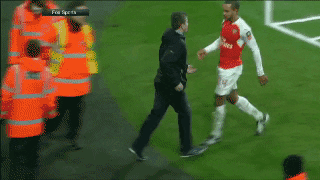 Conclusion
Thanks for reading! If you enjoyed the article, please help me out by sharing it on social media!
It's been a much longer wait than anticipated, but I'm aiming to finally release my book in the next week or two, so keep an eye out for that!
All data by Opta.