Hello and welcome to the EPL gameweek 28 preview article for the DFS slates on DraftKings and Yahoo! Apologies for the lack of content recently; I haven't been playing much DFS over the past couple of weeks, so didn't want to just put articles up without having done the proper research. I've had more time to look into this slate, so hopefully there's some useful bits of info here to help you when constructing lineups this weekend.
Defenders
Andrew Robertson – Liverpool, $5600 DK, £14 YH
I'll start by saying that I prefer Alexander-Arnold if he makes the starting XI, but Robertson is still a decent option in a nice home matchup against West Ham. The Hammers are actually about average in terms of crosses against away from home but Robertson is averaging 4.3 Crs90 this season, which is on the higher end for a defender. We know that Liverpool are defensively very solid at home with just 8.8 xG against at Anfield (3rd best in the league), and Liverpool are by far the biggest favourites on the slate, so a clean sheet is a strong possibility for Robertson here. Robertson also has 0.14 xA90 this season, which is much higher than fellow fullbacks Moreno (0.05) and Gomez (0.07). West Ham are ranked 19th in xG against away from home, so a Robertson assist is certainly not out of the question.
Charlie Daniels – Bournemouth, $5300 DK, £15 YH
Daniels isn't normally a player I end up using in DFS very often; it's hard to ever expect a clean sheet, and he always seems to be a bit too expensive given that his stats are pretty average across the board for DFS purposes. However, we saw Daniels taking corners from the right hand side in the last match against Huddersfield, which makes him a much more intriguing option. I like Newcastle a bit more than the bookies here, but given the lack of elite options at the position on this slate it might make sense to take a chance on Daniels in the hope that he continues to take some set pieces.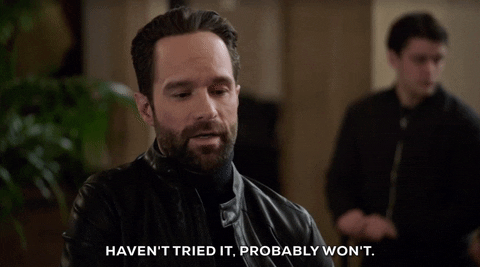 Daryl Janmaat – Watford, $5100 DK, £15 YH
Holebas is still taking most of the corners for Watford, but playing as a LCB limits his value from open play somewhat. It therefore makes sense to consider the cheaper Janmaat as an alternative. I've said to fade Janmaat in the past due to his lack of crosses, but we've seen him start to fire more balls into the box in recent weeks since Javi Garcia took over, and he's still managing 1.3 Sh90 on top of that. Everton are still pretty terrible, ranking 20th in crosses against and 17th in xG against away from home, so this looks like one of the better spots for Watford to pick up a much needed win.
Ryan Bertrand – Southampton, $4700 DK, £14 YH
There might be a time to admit defeat and stop recommending Southampton players, but I'm not ready to do it this week against Burnley, especially given the nature of the slate overall. Southampton are ranked 2nd in crosses for overall (8th away from home), whereas Burnley rank 20th in crosses against even when playing at Turf Moor. Burnley are also ranked 20th in both xG and xG/Sh at home, but even if Southampton fail to keep a clean sheet the fullbacks should generate enough points from crosses to give them a solid floor. I've given a slight lean towards Bertrand over Cedric here; Cedric does cross slightly more on average but Bertrand has a chance to take a set piece or two if JWP is subbed early. Bertrand also contributes a bit more defensively than Cedric, which makes him the stronger option of the two on Yahoo.
Fade: Aaron Cresswell – West Ham, $4800 DK, £14 YH
Cresswell is still one of the rare defenders that takes set pieces, but a trip to Anfield is one of the worst times to use him even on a slate like this. I'm expecting West Ham to have 2-3 corners on average here which isn't enough to make much of a dent in Cresswell's projection, especially when he's sharing set piece duty with Joao Mario. The bookies are giving West Ham around a 9% chance at a clean sheet at best and Liverpool rank 3rd in crosses against at home – avoid.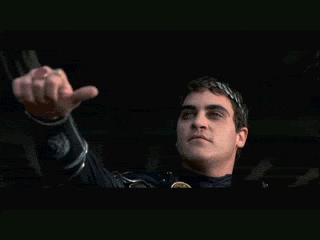 Midfielders
Pascal Gross – Brighton, $7900 DK, £20 YH
This is more than I'd typically be comfortable with paying for Gross, but a set piece taker in a home matchup against Swansea is worth a look on most slates, especially this one. Gross has 7 Crs90, so whilst Solly March could steal a couple of set pieces Gross should still have enough opportunities to give him a decent floor on DraftKings. Gross has been running good in front of goal this season (5 goals vs 1.4 xG), but his 6 assists are in line with xA and he's still the most likely Brighton player to chip in with one if a teammate can find the back of the net. Despite Swansea's resurgence it's still hard to bet against Brighton scoring here.
Johann Berg Gudmundsson – Burnley, $7400 DK, £17 YH
As with Gross, I typically don't love the idea of paying over $7000 on DK for a Burnley player. However, the fact that Southampton are in the relegation zone shouldn't be completely ignored, and they do rank 20th in shots against and 15th in crosses against away from St Marys. As the main set piece taker, Gudmundsson is the Burnley player most likely to post a good fantasy score. 1.5 Sh90 and 5 Crs90 aren't amazing stats so it might make sense to stay away from Gudmundsson in GPPs at high ownership, although he's unlikely to completely kill your lineup without a goal or assist. He is forward eligible on DraftKings though, which makes him viable in cash games given his solid floor from crosses.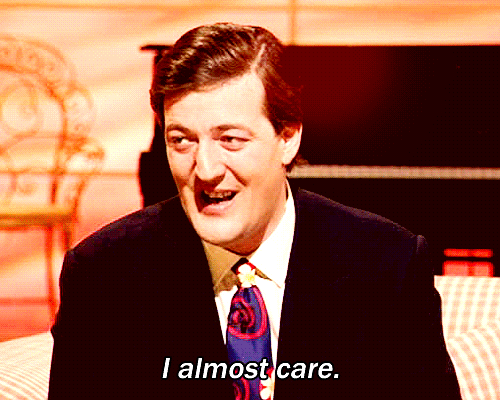 Junior Stanislas – Bournemouth, $6800 DK, £20 YH
I'm less interested in Stanislas if Ibe starts; both players will end up splitting set piece duty and Ibe has similar stats to Stanislas this season, making him a viable alternative. However, Stanlislas is worth a look in GPPs this week. Stanislas has 2.5 Sh90 and is the main penalty taker for Bournemouth, which is more than we can say about most of the set piece takers on the slate. He has been getting subbed early in recent matches, but if Bournemouth get on the score sheet Stanislas is as good a bet as anyone to be involved somehow. His mark of 0.33 xG+xA90 is just behind the strikers and on par with Ibe and King, who all shoot less frequently and, aside from Ibe, don't have the added benefit of set pieces.
Kenedy – Newcastle, $6400 DK, £15 YH
We still barely have any data on Kenedy, but he's managed 3 Sh90 and 4.2 Crs90 so far since the move to Newcastle. Bournemouth have hardly been excellent at home this season, ranking 14th in crosses against, 16th in shots against and 16th in xG against. Kenedy has been taking some set pieces for Newcastle even with Shelvey and Ritchie both on the field, so given his fairly reasonable salary on both sites in comparison with the other set piece takers on the slate it's worth giving him a hard look this week.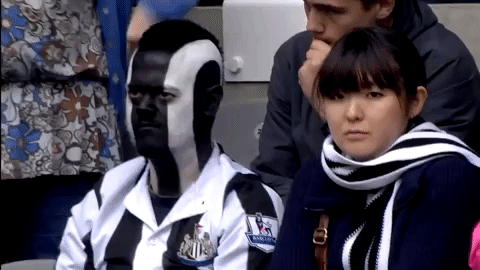 Alex Pritchard – Huddersfield, $5600 DK, £15 YH
Mooy and Lowe are expected to miss the trip to the Hawthorns, which opens the door for Ince, van La Parra and Pritchard to take set pieces against West Brom. It's not clear who will get the nod, but I don't mind taking a chance on Pritchard regardless. The January signing has managed 3.1 Sh90 in a tiny sample since moving from Norwich, which is impressive in a Huddersfield side taking just 8.8 shots per game. Pritchard was averaging just under 5 Sh90 in the Championship before that, so we know he has the potential to be a great fantasy asset at that salary in good matchups, especially if he does end up taking a couple of set pieces.
Fade: James Ward-Prowse – Southampton, $8700 DK, £16 YH
It pains me to recommend fading JWP, but at that salary on DK it's hard to use him here outside of GPPs, and even then you will be overspending quite a bit. JWP will take most, if not all, of the set pieces for Southampton, but 0.35 xG+xA90 isn't enough to warrant paying up for him away from home given the availability of similar cheaper alternatives. £16 is much more reasonable on Yahoo, so if you like JWP this week I'd advise playing him over there instead of DK.
Forwards
There aren't many great options at forward this week compared to a normal slate. In cash games on DK it makes sense to use a M/F that takes set pieces, and on Yahoo it's probably a good idea to play two Liverpool forwards. In GPPs strikers from pretty much every team are in play, but it's hard to recommend them either. If making multiple lineups you might want to sprinkle in some of these guys and hope to land on a player that finds the back of the net.
Mohamed Salah – Liverpool, $12000 DK, £28 YH
Not much to say here. As the only expensive player on the slate I expect Salah's ownership to be very high, but it almost doesn't matter on this slate. The other Liverpool forwards are strongly in play as well, but it's worth spending the extra on Salah if possible.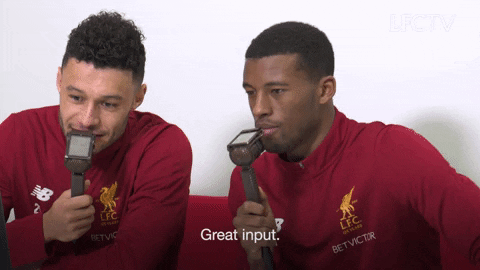 Jurgen Locadia – Brighton, $6800 DK, £14 YH
If Locadia starts, this is about as good a time as any to take a chance on him. Locadia scored against Coventry on his debut and took 7 shots despite only lasting 77 minutes. As mentioned in my January transfers article Locadia also led the Eredivisie with 4.7 Sh90 before moving to Brighton, so we know he has the potential to be a useful fantasy asset. Premier League opponents are certainly not on the same level as Coventry or the Eredivisie teams, but this is still Swansea we're talking about after all…
Richarlison/Gerard Deulofeu – Watford, $6700/6400 DK, £17/15 YH
Richarlison hasn't scored since mid-November. Maybe he isn't a world-beater after all then?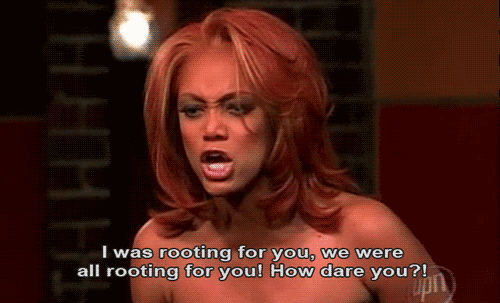 However, it does appear that there's a good chance things will turn around for Richarlison soon. He's still taking 3 Sh90 and has 9 xG vs just 5 actual goals scored, and his salary is lower than it's been for months despite the good matchup. This is a good slate to go back to the well with Richarlison in GPPs.
I'm still not sure what to expect out of Deulofeu any more. He's taking some set pieces for Watford, but fewer than we'd typically like to see to make us feel really comfortable using him. As mentioned earlier Everton rank 20th in crosses against away from home, so we might hopefully see a more cross-happy version of Deulofeu on Saturday.
 Fade: Theo Walcott – Everton, $8800 DK, £21 YH
With the lack of options at forward this week I expect Walcott to gain a decent bit of ownership, even at a fairly high salary. Everton are still a poor team however, especially away from home where they rank 18th in shots and chances created, as well as 20th in crosses. I like the Watford side more in this game, but if you really want to target an Everton player in GPPs it might be better to take the discount on Niasse instead, who has 2.8 Sh90 and 0.6 xG90 this season.
Conclusion
Thanks for reading! Please share the article on social media if you enjoyed it, and good luck in your contests this weekend.
All data by Opta.