Hello and welcome to the EPL gameweek 31 preview! As it's a small slate I decided to go game-by-game to make up a bit for the fact that I haven't posted much content recently. It's an interesting slate this week with only one stand-out spot, so choosing the right players will be vital to success. After reading this article you should hopefully have enough info to get a good grasp of the key players to target on DraftKings and Yahoo.
Bournemouth vs West Brom
Bournemouth are without a win in their past 4 games, so they'll be hoping to pick up all 3 points against the league's bottom side. Eddie Howe would certainly take 12th place now if he could – there's currently just 6 points between his side and the relegation zone, and Understat's expected points model actually puts them in last place with 27.18 xPTS. It's easy to see why when you look at the stats, with Bournemouth ranking 19th in xG/S for and 18th in xG/S against. Fortunately for Bournemouth the matchup is good here at home to a West Brom side that ranks 17th in xG and 19th in SoT, although perhaps unbelievably Pardew's side rank just 7th in xG against. We could see a rare Bournemouth clean sheet then, but it might be slightly tougher for the Bournemouth attack than many will expect.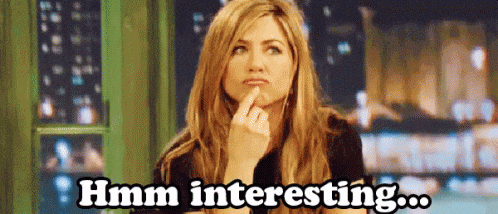 Junior Stanislas is the main player to look at here for Bournemouth despite a fairly high price tag on both sites ($8200 DK, £19 YH). As the main set piece taker for Bournemouth he should have a solid floor with 5.2 Crs90, and he also leads the team in front of goal from a stats perspective with 2.9 Sh90 and 0.39 xG+xA90. On a small slate it's worth spending up on Stanislas if you agree with the bookies that Bournemouth deserve the second highest implied goal total on the slate.
Callum Wilson (2.2 Sh90, 0.35 xG90+xA90) and Josh King (1.8 Sh90, 0.35 xG+xA90) are also potential candidates to find the back of the net if Bournemouth can break down West Brom, but keep in mind they don't offer enough of a salary discount to Stanislas to compensate for their lack of safety. I'd reserve Bournemouth strikers to GPPs and consider fading them completely if you expect them to be popular. The bookies seem to be giving Wilson roughly a 39% chance to score with 33% for King (Betfair Exchange), so of the two I'd lean towards Wilson, who has 0.27 NPxG90 vs King's 0.17.
The possibility of a Bournemouth clean sheet puts the defenders firmly in play on a 4 game slate, and I would lean towards Adam Smith or Simon Francis if Bournemouth start with the predicted lineup above. Neither player stands out from a stats perspective, but their recent role changes make them more viable for fantasy purposes. Francis isn't afraid to get forward and put crosses in when he plays RB; he actually has 2.1 Crs90 this season despite playing almost 60% of his games at CB, and West Brom rank 18th in crosses against away from home. Adam Smith has been playing further forward of late, which should give him more opportunities for shots or even a rare goal/assist. He's a solid value play this week on Yahoo in particular at just £11.
West Brom have won just ONCE since back-to-back victories in the first two weeks of the season. Who could have predicted that putting Alan Pardew in charge was a bad idea!? I mean, he literally turned some of football's most bland, boring players (Barry, Evans, Myhill, Livermore) into drunken taxi thieves after all!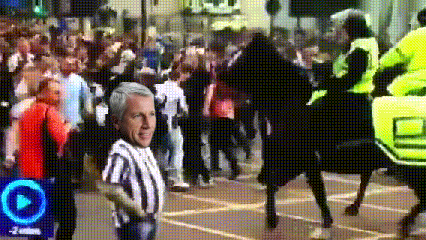 Looking at the stats it does appear that West Brom have perhaps been slightly unfortunate to be in such a dire situation. Pardew's side have scored just 23 goals and conceded 47, compared to 27.5 xG for and 39 xG against, which according to Understat should have led to them picking up a whopping 13.4 more points than they have currently. 39 xG against is on par with Arsenal by the way (39.5) and better than miracle workers Burnley (24.2 xG for, 41.6 xG against)! I'm not really sure what to make of the numbers here because nothing about West Brom suggests that they should be worthy of a spot safely outside the relegation zone. Regardless, what we can say with confidence is that the West Brom attack is poor, with their only hope here being that Bournemouth's defence is bad enough to make Pardew's players worth some consideration on such a small slate.
Whilst it's tough to completely rule out the likes of Rondon and Rodriguez, the main place to look on the West Brom side is set piece takers Matt Phillips (7.3 Crs90) and Chris Brunt (7.6 Crs90) on DraftKings specifically. Bournemouth are about an average matchup in terms of crosses against, but West Brom do at least rank 1st in crosses for away from home. West Brom's best chance at scoring always seems to be via set pieces, so an assist for Phillips (0.17 xA90) or particularly Brunt (0.34 xA90) isn't out of the question here. Keep in mind that the most you can realistically expect out of each player is about 10 DK points without an assist, though. I guess you could also take a flier on Oliver Burke in GPPs given his cheap price-tag; he's shown some ability to get on the scoresheet in limited minutes at previous clubs.
Huddersfield vs Crystal Palace
Huddersfield were the consensus favourite to be relegated prior to the start of the season, and it would be a fantastic achievement if they can manage to avoid the drop. David Wagner's side have struggled going forward, ranking 17th in shots per game and 18th in xG. However, they have perhaps been a little unlucky at the back, with 50 goals conceded compared to just 39.8 xG against, as well as excellent marks in Sh, SoT, CC and Crs against. The bookies are expecting a close, low-scoring contest here, but on a 4 game slate it's still worth looking at some of the Huddersfield players in DFS.
Florent Hadergjonaj had 21 crosses against Swansea last weekend.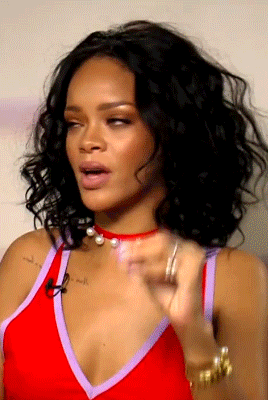 He did take a couple of corners but Swansea were playing with 10 men for the vast majority of the match, so that number feels more like a freak outlier performance than anything else. Still, it's worth considering him this week, particularly on DraftKings. Hadergjonaj has averaged 4.8 Crs90 this season which is one of the better marks on the slate, if we assume a more typical performance against Crystal Palace.
If Huddersfield start with the predicted lineup above, the attacking players are all viable without a ton to love in other matches. Mooy perhaps offers the most safety of the bunch as the main set piece taker (6 Crs90), but he doesn't really shoot much and I'd rather look elsewhere in GPPs given his mark of just 0.23 xG+xA90. Tom Ince offers perhaps the best combination of safety/upside if you're looking for a Huddersfield player in cash games, although I'd certainly be more comfortable reserving him for GPPs despite his role as a secondary set piece taker for Huddersfield. Ince has 5.5 xG this season compared to just 1 goal scored, so given that over half of his shots are from inside the box it wouldn't be surprising if he finds the back of the net again at some point this year. I've talked about Pritchard's stats in the Championship before and he's started off fairly well at Huddersfield, with 3 Sh90 and 0.37 xG+xA90 standing out as good numbers a poor attacking side.
It's been a tough few weeks for Palace recently; they are without a win in the past 7 games and currently sit inside the relegation zone. Once again Understat's expected points model tells a different story, however, with 42.64 xPTS compared to just 27 actual. Most of this was due to their bad luck at the beginning of the season, and with favourable fixtures the rest of the way I'd actually be surprised if they do end up going down after all.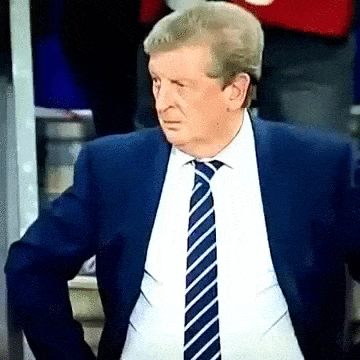 Cabaye is fit again and should be back in the starting lineup this week; he should resume set piece duties for Palace. Cabaye always offers a solid floor on both DraftKings and Yahoo thanks to a combination of solid defensive and attacking stats, so I'd actually rather use him than any of the Huddersfield players if you're looking for a cash game option from this game. The only concern with Cabaye here is the potential for an early substitution whilst he works his way back to full fitness.
The attacking players for Palace are all viable on a small slate, but again none of them stand out particularly here against a Huddersfield side that appears on paper to be good at limiting opportunities in front of goal. Zaha is the pick of the bunch, but as always I'll add the usual disclaimer that he's overrated in general and thus tends to be over-owned in DFS. His stats of 2 Sh90 and 0.27 xG90 are also somewhat inflated from his time playing at CF, and since he returned to the wing he's averaging just 1.1 Sh90 and 0.13 xG90.
As for the defence nobody particularly stands out either, although a clean sheet certainly isn't out of the question against a poor attacking side like Huddersfield. It might be worth taking a punt on Aaron Wan-Bissaka on DraftKings if you like the idea of using a Palace defender. We still don't have much data on the young fullback, but he's averaging 3.2 Crs90 in 3 appearances against Spurs, Manchester United and Chelsea.
Stoke vs Everton
Mark Hughes has the chance to get two clubs relegated in the same season! Pretty impressive, for all the wrong reasons. Stoke have only picked up 7/24 points since then, so things aren't exactly looking great under the new manager either. On the season they rank 16th in xG for and 19th against, whilst also conceding a league worst 5.3 shots on target per game. Their only saving grace this week is that opponents Everton haven't been much better at the back. Whilst the bookies are expecting another low-scoring game, this is one of Stoke's best (only?) chances to pick up a win before the end of the season.
My DFS interest in Stoke typically starts and ends with Shaqiri (2.2 Sh90, 5.9 Crs90, 0.35 xG+xA90), who is still the clear best target here despite losing out on a few set pieces recently to Joe Allen. Shaq isn't a must-play at $8700 on DK and £18 on Yahoo, but price aside he is one of the better options on the slate against a side ranked 20th in crosses against away from home. I'm not interested in Allen (0.13 xG+xA90) even with his new expanded role; he's taken just 6 shots in the past 1000 minutes of play for Stoke and won't cross the ball from open play either.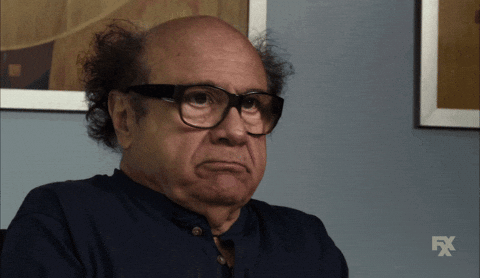 New signing Badou Ndiaye is shooting the most on the team (2.8 Sh90) but his shot locations so far seem poor (0.04 xG/Sh), so he seems unlikely to score unless Pickford accidentally lets in a speculative long-range effort. On a slate like this he's probably not the worst guy to take a punt on, particularly on Yahoo where his defensive contribution will help more, but I think you can do better. The Stoke back line, particularly Bauer (3.1 Crs90), are in play on such a small slate with clean sheet potential and it's possible that Crouch (1.5 Sh90, 0.25 xG90) can pop up with a goal, but the other main Stoke player to be interested in here is Choupo-Moting. The Cameroonian is averaging 2.3 Sh90 and 0.35 xG+xA90 this season, which doesn't seem all that impressive until you compare those numbers to his teammates. Choupo-Moting has cooled down in recent weeks after a solid start to the season, but this is as good a time as any for him to get back on the scoresheet before the end of the season. $5500 on DraftKings and £14 on Yahoo are reasonable enough to take a chance on Choupo-Moting in GPPs.
There are so many bad teams in the league this season that Everton have somehow managed to climb their way up to 9th despite being pretty poor from a stats perspective. The one plus point for Everton this season has been chance quality; whilst they rank 19th in shots per game they also rank 5th in xG/Sh. When a side rarely shoots or crosses the ball it's hard to trust them in DFS, particularly in cash games, but on a slate like this against a poor opponent it would be silly to ignore the Everton players completely.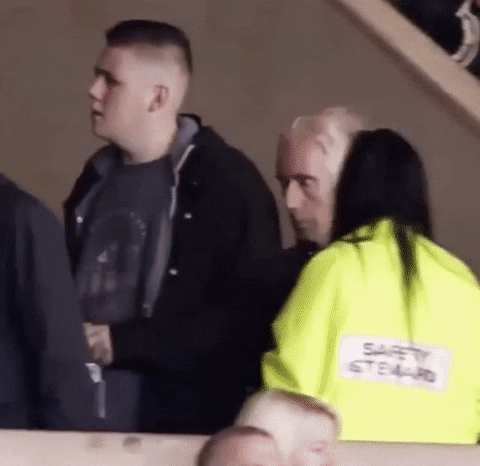 With Sigurdsson out for a few weeks I'm expecting Rooney to slide further forward into a number 10 role, and potentially take some set pieces for Everton. Rooney hasn't been viable in DFS for a while now and I'm not sure the role change will be enough to make him a good play, but he's at least worth thinking about this week. Baines is much more interesting as a fullback that takes set pieces. On a slate without a lot to love at the position, he's one of the top options and is the only Everton player worth looking at in cash games in my opinion.
Niasse (2.6 Sh90, 0.69 xG+xA90) has been one of the bright spots for Everton this season, but after scoring in back-to-back games it seems much more likely that Tosun (1.9 Sh90, 0.41 xG+xA90) will get the nod up front. I basically wouldn't rule out many goal-dependent forwards in GPPs (including Tosun), but Niasse would basically be the only guy that really grabs my attention from these first 3 matches.
The Everton wingers Walcott and Bolasie are much more interesting here than the strikers. Whilst Everton typically don't cross much, Stoke have been unusually susceptible to crosses recently (44 vs Southampton, 38 vs Leicester) and Walcott (4.7 Crs90) and Bolasie (6.3 Crs90) are much more willing to fire in open play crosses than the rest of the Everton side. Bolasie's (1.5 Sh90, 0.16 xG+xA90) price-tag this week keeps him in play, but realistically Walcott (2 Sh90, 0.52 xG+xA90) is a far superior option if you can afford him.
Liverpool vs Watford
Liverpool will be extremely popular on this slate, and for good reason. One of the league's best attacking sides at home vs the team ranked 20th in xG/Sh against? Yes please. Of course Mo Salah is ridiculous and he is the top option this weekend by a long way, but what about the rest of the Liverpool players?
Mane and Firminho are the two next-best forwards on the slate and both have similar stats, with 2.6 Sh90, 1.4 Crs90 and 0.63 xG+xA90 for Firminho vs 2.8 Sh90, 1.2 Crs90 and 0.67 xG+xA90 for Mane. It's basically a coin flip between them, and if you're making multiple lineups it makes sense to get exposure to both players unless you think one will be significantly lower owned than the other.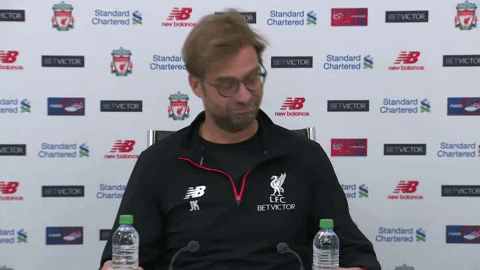 Unfortunately we won't know the rest of the Liverpool lineup until after lock, which does complicate things slightly. If Milner starts he'll take most of the set pieces, making him a nice way to get some Liverpool exposure in the mid-tier. Ox and Lallana aren't as safe as Milner if they start instead, but both provide nice upside for GPPs with roughly 0.35 xG+xA90 each (using data from last season for Lallana). Whilst the forwards are the main place to look, it's hard to argue against using any of the Liverpool midfielders this week.
Emre Can is listed as a defender on Yahoo, which immediately makes him a very intriguing option given that he actually plays in midfield. My interest in Can really depends on who else starts alongside him; when Henderson plays, Can is free to get forward and join the attack, but if not he will sit deeper as the main DM. If Liverpool line up as predicted above, Can would be an excellent option on Yahoo at £16. The rest of the defenders are all viable on Yahoo too given Liverpool's huge clean sheet potential and likely heavy possession (leading to lots of passes for the two CBs). On DraftKings fullbacks Alexander-Arnold (5 Crs90) and Robertson (0.19 xA90) are some of the best options on the board if you can afford them. The question this week is simply 'how many Liverpool players is too many?'
Not much to say here. It's a small slate, but there are still 7 other teams to choose from and an away trip to Liverpool is one of the worst possible situations for a Premier League side.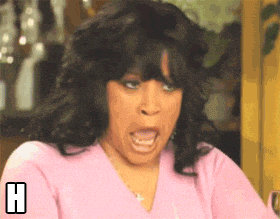 Conclusion
Thanks for reading! If you enjoyed the article please share it on social media and look out for my book to finally be released next week! Good luck in your contests this weekend.
All data by Opta.