Welcome to part 2 of my Russia 2018 World Cup preview, this time for groups E-H. Part 1 got a great response on Twitter, so thanks to everyone who liked or retweeted it! A lot more work has gone into this than I expected so I'm glad some of you found it useful! Hopefully part 2 is just as good. One thing I didn't mention in part 1 is that there are several teams with question marks at goalkeeper heading into the tournament. Off the top of my head it's Argentina, Germany, South Korea, Japan, Senegal Tunisia and perhaps England that aren't guaranteed to use the goalkeeper I listed in the predicted lineups but there could be others, so if you're playing a format that doesn't let you use late-swap (e.g. FantasyBet) make sure to keep that in mind!
Group E
Brazil
After the famous 7-1 defeat to Germany in their home World Cup and hugely under-performing in subsequent Copa America tournaments in 2015 and 2016, Brazil have been a force to be reckoned with. Since Tite was appointed as manager in 2016 Brazil have conceded just 5 goals, easily topping the difficult CONMEBOL qualifying table. It helps that in that time two of the best forwards in the Premier League have come into the squad; no offence to 2014 striker Fred but Jesus and Firminho are a bit of an upgrade! Of course there are always surprises in store at big tournaments, but at this point it's hard to see Brazil failing to make it all the way to the final.
Starting CBs Joao Miranda and Thiago Silva are both 33, but Brazil are still able to play a high line and limit opportunities thanks to the presence of Casemiro in midfield. Against weaker teams that will play defensively Coutinho should start in a deeper midfield role instead of on the right, with Fernandinho slotting in alongside Casemiro once they come up against the likes of Spain or Germany. With Dani Alves unfortunately injured Tite has hinted that he wants RBs Danilo and Fagner to play more conservatively; Brazil will launch most of their attacks down the left through Marcelo, Coutinho and Neymar, with Willian providing width on the right. Marcelo is therefore the only defender worth strongly considering on DraftKings until we get a better idea of how the RBs will play. The world's best LB is definitely an elite option having averaged 1.3 Sh90, 5.3 Crs90 and 0.34 xG+xA90 last season for Real Madrid. On sites like FantasyBet I'd be looking to stack up the Brazil defenders during the group stage given their high probability of keeping clean sheets.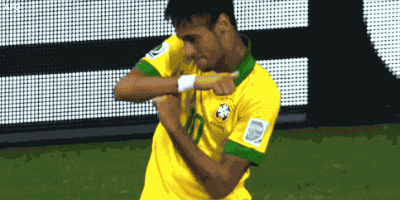 Neymar, Coutinho and Willian all share set pieces, so whilst that does give them all a slight boost the main reason to play them is due to their attacking ability. Neymar is coming off a season where he scored 19 goals in just under 1800 minutes, and in case that isn't enough he also managed 13 assists. With 4.5 Sh90, 3.5 CC90 and 1.44 xG+xA90, he deserves to be the favourite to win the golden boot and golden ball awards. Coutinho is someone to consider fading depending on his salary. He's certainly not a bad option and will be heavily involved in the build-up play, but in his role with Brazil you're unlikely to see open play crosses and his shots will probably be more in the 1-3 range rather than the 4-6 you might have been used to seeing in the Premier League. He will still be a goal/assist threat but is almost certainly going to be overpriced on DraftKings. Willian is sort of in the same boat, so you should be hoping for goals or assists rather than peripheral stats if you choose to play him. Gabriel Jesus is the most likely goalscorer for Brazil aside from Neymar after putting up 0.87 xG90 in his short Manchester City career so far, making him a strong GPP play. The last name to mention is Paulinho, who I actually prefer in GPPs to Coutinho and Willian based on the assumption that he will be much cheaper. Paulinho is still heavily involved in the Brazil attack and he generated 0.65 xG+xA90 (0.52 xG, 0.13 xA) at Barcelona last season, which is higher than both Coutinho (0.26 xG, 0.27 xA for Barca) and Willian (0.29 xG, 0.3 xA).
Costa Rica
Nobody expected Costa Rica to top the 'group of death' in 2014 against England, Italy and Uruguay, but it's hard to see a repeat performance this time around. Much of the 2014 squad is still intact, with Costa Rica likely to play the same 5-4-1 system that attempts to keep opponents at bay and catch them on the break. They have a lot of experience playing together and will be well organised enough to frustrate opponents. Whilst Costa Rica are the worst team in the group the main thing going for them is the fact that they play Serbia first and Switzerland last. It's essential they get at least a point against Serbia, so they will likely play fairly conservatively to make sure they still have hope heading into the final group game.
Based on the projected starting XI David Guzman and Joel Campbell will split set piece duty, which isn't ideal when Costa Rica aren't likely to spend huge amounts of time in the opposition final third. Guzman doesn't offer any attacking threat and can be avoided, but Joel Campbell is someone to consider against Serbia or Switzerland. Campbell hasn't featured much for his club sides in recent seasons but he will be the main outlet for Costa Rica on the counter and should at least have a bit of a floor from shots and crosses. Veterans Bryan Ruiz and Christian Bolanos were at the top of the goal and assist charts for Costa Rica in qualifying but Bolanos in particular is likely to be subbed early and neither player has great peripheral stats. The other attacking threats are Johan Venegas and Marcos Urena, but it's hard to trust them outside of a GPP punt. I may well be wrong but I can't really see Costa Rica scoring multiple goals against anyone in this group.
Real Madrid keeper Keylor Navas will certainly have his work cut out in Russia, especially if 34 year old Jhonny Acosta starts at CB. Wingbacks Bryan Oviedo and Cristian Gamboa are basically just average in terms of crosses, so they would have to be very cheap to be in consideration given that they are likely to have a tough time keeping clean sheets. Gamboa is the guy who will counter-attack down the right with Campbell, so he would be the preferred option of the two. If Gamboa is given a rest it will be pacey youngster Ian Smith who replaces him, and he does seem to like crossing the ball a bit more than the other fullbacks.
Serbia
Serbia finished top of their qualifying group, but they have since sacked the manager that got them to Russia in large part due to his reluctance to select their best player Sergej Milinkovic-Savic. New coach Mladen Krstajic has never taken charge of a competitive match in his career and performances in friendlies have been mixed, with the coach still tinkering with his system. On paper Serbia and Switzerland seem quite evenly matched, with Costa Rica a bit behind, so if Serbia can find some consistency they have a good chance of making it to the knockout stages. Working in their favour is that they have the optimal fixture list. If Serbia can beat Costa Rica in the opener they will likely be in a strong position to advance, and might even get the benefit of a rotated Brazil side in the final group game.
It's still not clear exactly how Serbia will line up, but it looks like the coach will scrap the back 3 from qualifying and switch to a 4-2-3-1 system. Luka Milivojevic looks set to partner Nemanja Matic against strong teams, but we might see him dropped against weaker sides in favour of an extra attacker. Serbia have a lot of experienced defenders in their squad but that means most of them are well into their 30s, so I'd feel more confident about their chances if talented young Fiorentina CB Nikola Milenkovic is in the starting lineup. It's hard to know what to expect from the fullbacks in terms of crosses. Aleksandar Kolarov was taking set pieces for Roma last season, but that role falls to Adem Ljajic or sometimes Dusan Tadic for Serbia. Antonio Rukavina didn't cross much this year for Villarreal, but they aren't a very cross-friendly team in general and he has seemed to be more willing to get forward for Serbia in the past (granted, a lot of those games were as a wingback). I'd say that both fullbacks are in play at least in the first group game, but keep in mind that Kolarov might be priced up based on his performances in Serie A.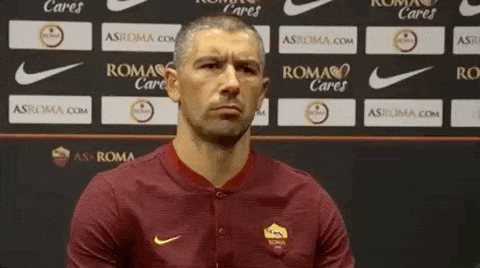 Speaking of Ljajic, he averaged 2.5 Sh90, 2.8 CC90 and 0.53 xG+xA90 for Torino last season, with 6 goals and 10 assists. Based on recent evidence he should take set pieces, making him a strong option against Costa Rica. Most of you will know about Tadic already; he's viable in GPPs as a guy that does a bit of everything but never seems to quite leave you happy to have played him. Tadic has performed well for Serbia though in the past, with 4 goals and 6 assists in qualifying. I'm hoping to see Benfica's Andrija Zivkovic start somewhere along the front three, who has similar numbers than Tadic last season (1.7 Sh90, 2.2 CC90 and 6.1 Crs90 vs Tadic's 1.3 Sh90, 1.9 CC90 and 3.9 Crs90). Zivkovic led the Liga NOS in through-balls and is an excellent dribbler as well, making him a tough customer for opposing defenders to deal with. It's more likely that he's used as an impact sub, but if Milivojevic is left out then we could see him in the starting XI.
Striker Aleksandar Mitrovic can be volatile but it's hard to argue with his numbers in the Championship; this year with Fulham he averaged 4.4 Sh90, 1.1 CC90 and 0.65 G90. He's one of the better goal-dependent forwards in the competition for DraftKings purposes thanks to his shot volume. 20 year old Luka Jovic is more likely to come off the bench as a pacey alternative to the more physical target-man Mitrovic, but if Jovic does start he's also strongly in play after putting up 3.7 Sh90 and 0.86 xG+xA90 in limited minutes in the Bundesliga for Eintracht Frankfurt.
As for Milinkovic-Savic, the Lazio man is essentially a complete midfielder and he will probably earn a huge transfer fee after the tournament. Most recently he's been linked with an £80m+ move to Manchester United, which is a bit odd given the obvious comparisons between him and Pogba. He scored 12 goals from central midfield last season with 2.9 Sh90 and 1.6 CC90, making him a nice GPP option depending on the Serbia lineup (he will get forward more if Milivojevic starts alongside Matic). How he plays will likely determine how far Serbia can go in this World Cup.
Switzerland
Switzerland are currently 6th in the FIFA World Rankings which feels pretty generous to say the least, especially when you look at their squad. There are some talented players in the side but they are definitely lacking in attack; the top scorers in qualifying were striker Haris Seferovic and fullbacks Ricardo Rodriguez and Stephan Lichsteiner, who finished with 3 goals each. Switzerland did win 9/10 group games to finish level on points with Portugal but behind on goal difference, needing a play-off win against Northern Ireland to make it to Russia. However, the rest of the group was weak and the lack of goals has me concerned about their chances in this World Cup; if they are going to find it hard to score against Costa Rica it will be tough for them to reach the knockout stages. Brazil have struggled to break down defensive teams in the past (hence why Coutinho now plays as a number 8), so if Switzerland can somehow hold on for a point in the opening game it will make this group very interesting.
The best options for Switzerland are going to be the fullbacks, who both like to get forward and cross more than they do with their club sides. Rodriguez also takes some corners and penalties, making him viable even in tough matches. Xherdan Shaqiri (2 Sh90, 2.3 CC90, 6 Crs90) is the other main player to consider here. Shaq also takes some set pieces and will be the guy Switzerland rely on to provide an attacking threat. If you like narratives he will presumably be hoping to impress potential buyers after being relegated with Stoke last season. He's been linked with Liverpool recently, which makes complete sense given how bad their right-winger is…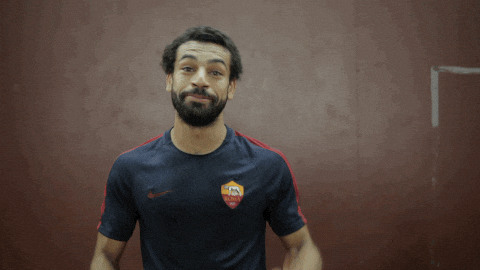 The rest of the Switzerland squad are GPP punts at best with not many other players that generate peripheral stats. It's possible that left winger Steven Zuber is listed as a defender having played some games at LB for Hoffenheim, but be aware that he doesn't tend to cross much and wouldn't really be worth using a midfield spot on. Embolo and Dzemaili/Freuler would be the other guys to consider, but again you're mostly hoping for a rare goal and a couple of shots rather than anything else. I do quite like the idea of using CB Manuel Akanji on a site like FantasyBet, particularly against Costa Rica. Akanji's performances for Basel earned him a January move to one of the smartest clubs in Europe, Borussia Dortmund, and his on-ball ability will be crucial for Switzerland to help launch counter-attacks.
Group F
Germany
Germany should have no problems getting out of this group and they have a great shot at winning the entire tournament, having finished 2nd, 3rd, 3rd and 1st since their surprise defeat to Croatia in the 1998 quarter finals. Germany cruised through an easy qualification group, winning all 10 games, scoring 43 goals and conceding just 4. However, recent friendlies haven't been great, with a 2-1 loss to Austria before an unconvincing 2-1 victory over Saudi Arabia. Germany weren't able to beat trophy rivals Spain or Brazil in the March friendlies either, so they will have to improve quickly if they are going to make it all the way.
Germany are a high possession team that generate plenty of shots and crosses, which makes them very fantasy friendly on DraftKings. The first place to look is the fullbacks Jonas Hector and Joshua Kimmich, who both like to get forward and put crosses in. As this article shows, Germany's fullbacks are key to the attack and are relied on to provide creativity just as much as the midfield, if not more. Kimmich is the preferred option of the two having registered an incredible 9 assists during qualifying, although he is likely to be expensive. Kimmich sometimes takes set pieces too, which is always a great bonus to have from a defender. Backup Marvin Plattenhardt is also viable if Low decides to rotate.
Germany tend to share set pieces around; I've already mentioned Kimmich, but Kroos, Ozil, Draxler and even Plattenhardt have taken some corners in recent games. Because of that none of the Germany midfielders are particularly safe for cash games on DraftKings, so I'd avoid players like Kroos that rarely contribute goals or assists. Ozil and Draxler are both fine options that could find their way to a big game via a mix of crosses and assists, but it's the front three for Germany that should be the main focus in GPPs. Marco Reus has been plagued by injuries over the past two seasons, but in that time he's averaged an elite 3.1 Sh90 and 0.9 xG+xA90 from midfield for Borussia Dortmund. Thomas Muller hasn't been a prolific goalscorer in club football for a while now but he has still managed double-digit assists in three of the last four campaigns for Bayern Munich. In qualifying he was the main attacking threat, averaging 2.8 Sh90 and 4.5 Crs90, with 5 goals and 6 assists (9 apps) as a right-sided midfielder. Timo Werner didn't feature much during qualifying but he should start up top here after averaging 0.66 xG+xA90 in back-to back seasons with RB Leipzig. Julian Brandt (0.47 xG+xA90) will probably have to settle for a place on the bench but he's also worth a look in GPPs if starting. Given Brandt's ability both on and off the ball and his good performances for the national team I think it's totally justifiable to take him to Russia over Sane, although I would have liked to see them both make the squad. Germany are bound to score goals, so it's just a case of picking a couple of guys and hoping you land on the right combination.
Mexico
Mexico breezed through qualifying and should be the favourites to finish second in this group, but they unfortunately drew the short straw of facing Germany in the opening match. If someone picks up 3 points in the other game the pressure will be on Mexico to beat Korea to stay alive in the tournament, assuming they lose to Germany. Rafael Marquez has somehow managed to sneak onto the plane for his 5th World Cup, and given how much Juan Carlos Osorio rotates his squad he might even get on the pitch at some point. Mexico have been eliminated in the round of 16 in every tournament since 1994 so they will be desperate to make it further this time, but the most likely scenario is that they finish second in this group and face Brazil in the knockout stages…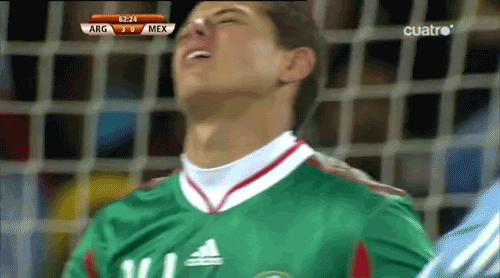 The first place to look for fantasy purposes is Hirving Lozano, who had the debut season PSV would have hoped for with 3.8 Sh90, 2.9 CC90 and 7.6 Crs90 leading to 17 goals and 8 assists from the wing. He's a great option in all formats against Korea and Sweden. Andres Guardado, Miguel Layun, Giovanni Dos Santos and sometimes even his brother Jonathan all take set pieces for Mexico, with nobody getting a monopoly unless they are the only one of the four on the pitch. Guardado plays as a CM so I wouldn't use him unless you think he will get most of the set pieces against Korea or Sweden. Jonathan Dos Santos has even less of an attacking threat and can be avoided. Layun seems to get priority over the Dos Santos brothers when starting and he should potentially be defender eligible on DraftKings, making him a great option if he starts the final two group games. If not, Jesus Gallardo will be at LB, and he likes to get forward and cross given that he often plays as a winger in Liga MX. Giovanni Dos Santos only had 2 goals and 2 assists in MLS this year, but he will be heavily involved in the attack as the number 10. Right winger Carlos Vela was much more productive with 7 goals and 2 assists for Los Angeles FC after his move from La Liga, and a mix of shots and crosses make him the preferred attacker to use aside from Lozano. Chicharito didn't have a great season for West Ham but he should be the main striker for most of the games, so you could take a chance on him in GPPs against the weaker teams in the group. Aquino and Corona are the other potential starters on the wing, but they typically don't generate many peripheral stats so can probably be avoided.
South Korea
South Korea barely scraped through qualifying, finishing well behind group winners Iran with a goal difference of +1, although since then there have been some improvements under a new manager. They are likely to end up at the bottom of this group, but they do have a couple of talented attackers and every side at the World Cup should be well organised even if they ultimately aren't good enough to pick up points. You'll want to avoid using anyone against Germany but you could consider taking a chance on some Korea players in the other two games. I'd stick to goalscorers against Mexico, who will probably dominate possession, but whilst Sweden are an OK side they typically favoured a defensive, low possession approach in qualifying, so guys that generate peripheral stats become more viable against them. Keep in mind that if Korea can beat Sweden in the first game then they will likely adopt an extremely defensive approach vs Mexico in the hope that 4 points is enough for them to scrape into the knockout stages.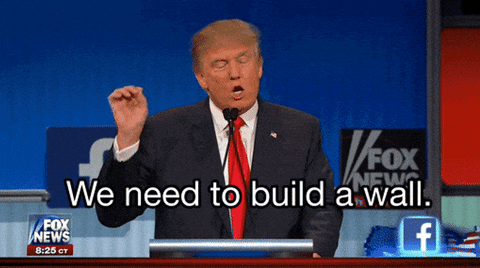 Son Heung-Min is of course the main attacking threat for Korea, although he has struggled for the national team with only one goal and assist each in the third round of qualifying. We've seen how good he can be for Spurs and he should be your default option if you're looking for a Korea player. Ki Sung-Yeung is another familiar name that is the favourite to take set pieces when starting, but I'd rather take the chance on playmaker Lee Jae-Sung against Sweden. He's also a set piece taker and will likely see a lot of the ball if Korea can dominate possession. Salzburg's Hwang Hee-Chan is a goal-dependent GPP punt if you want a much more contrarian option than Son. Fullbacks Lee Yong and Hong Chul do appear to be willing to get forward and put crosses in, so they are worth a look at a cheap price in the Sweden game or potentially even against Mexico depending on how the results fall. Young Hellas Verona winger Lee Seung-Woo is the other name that could surprise here if he gets a start, although we don't really have much data to go on so you'd just be clicking him in and hoping for the best. He did come through Barcelona's La Masia youth academy, where aged 13 he scored 39 goals in 29 games to break a record set by none other than Lionel Messi!
Sweden
Something I like to look at from time to time is passes per defensive action (PPDA), which measures the number of passes by the opposing team before a defender is able to intervene. A low number typically means a team that likes to press aggressively, whereas teams that sit deep and let the opponents pass the ball around outside their box will have a high number. Sweden allowed an average of 13.83 PPDA in qualifying which is easily the highest mark of any side heading into the tournament, although we will probably see some of the Asian or African teams surpass that once they face tougher competition. The likes of Macedonia, Kosovo and the Faroe Islands allowed fewer PPDA than Sweden in qualifying, and Iceland are the only other European team in the tournament above 10 PPDA. This is essentially just a long-winded way of saying that we can expect Sweden to sit back and play a defensive counter-attacking style, which makes targeting players against them an attractive option in DFS. Perhaps unsurprisingly, these tactics led to 0.94 xG90 against and 11.3 Sh90 against in qualifying, both the highest marks out of the European teams that made it to Russia. In fairness to Sweden they were in a tough group with France and the Netherlands and they eventually beat Italy in the play-offs, so it's hard to compare their numbers directly to other sides. Sweden's best hope of reaching the knockout stages here will be to beat South Korea in the opener to put all the pressure on Mexico, who they face in the final group game.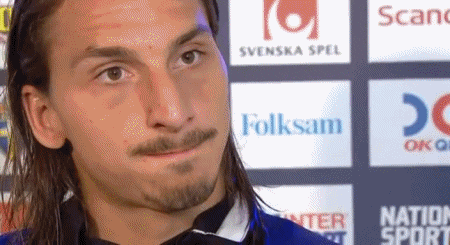 Whilst we can't put too much faith in the fact that striker Marcus Berg has been banging in the goals in the UAE for AL Ain, including 10 in his last 3 games (!), he did manage to score 8 goals in qualifying for Sweden too. Granted 4 of those goals were against Luxembourg, but he's still someone to consider in GPPs in the crucial first game against Korea. Werder Bremen's Ludwig Augustinsson (4.1 Crs90) is the pick of the fullbacks, who are all willing to cross when they get the chance but are often victims of Sweden's playing style. Emil Forsberg is the best fantasy option overall as the main set piece taker and creative force. Forsberg unsurprisingly failed to repeat his 19 assist performance from 16/17, with just 2 assists last season. Regardless he was still generating shots and crosses, and should come into strong consideration for a place in your lineups in the opening group game. Sweden's counter-attacking style is also well suited to Forsberg, who is used to fast attacks with club side RB Liepzig. Viktor Claesson is the other GPP punt to consider, having scored 10 goals and assisted 6 with Krasnodar in the RPL.
Group G
Belgium
Belgium have an excellent record since Euro 2016 but they really haven't faced many good teams even in friendlies, so I'm not convinced they are as good as they might appear. Portugal are the best team they have played recently and the game finished 0-0 despite Ronaldo not featuring. Belgium have one of the most talented squads at the World Cup but their biggest problem is manager Roberto Martinez, who in my opinion isn't good enough tactically to lead his side on a deep run in the competition. He came under deserved criticism from basically everyone, including his players, after Radja Nainggolan didn't even make the initial 28-man squad in favour of players like backup 'wingback' Nacer Chadli… We could see the players take matters into their own hands on the field if Martinez's questionable tactics aren't working.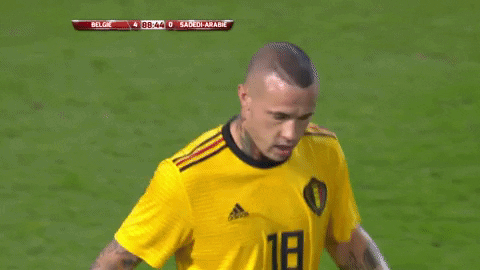 Belgium have a wealth of attacking talent, so Martinez has decided to get as many of them on the pitch as possible at the same time. Axel Witsel is arguably the worst CM in the squad but he tends to start as the sole defensive-minded player in midfield, so as soon as Belgium come up against a team with half-decent players they could struggle to control the game. Fortunately for Belgium England don't really have a great midfield either and they can still be expected to dominate against Tunisia and Panama, but against the stronger teams in the competition they might find it harder than people expect unless Martinez changes his system.
At least during the group stage we will want to use some Belgian players in DFS, and many of them will already be familiar names to most of you. 'RB' Thomas Meunier managed 4 goals and 7 assists during qualifying, including a 3 goal, 4 assist, 65 DK point performance vs Gibraltar. Meunier gets a healthy mix of shots and crosses and is one of the best defenders in the tournament for fantasy purposes (assuming he is listed as a defender, of course). Yannick Carrasco has typically produced about 3.5 Sh90 and 2.5 Crs90 over the past couple of seasons in Spain and China, and whilst he is technically a LWB for Belgium he still gets forward plenty. Given that he should be listed as a midfielder he's probably the least interesting option for DFS, but we could still see him chip in with a goal or assist at some point.
Despite Kevin De Bruyne's ability from dead ball situations he doesn't have a monopoly on set pieces and Belgium sometimes take short corners, so I'd treat KDB like you would do for Manchester City. 2.7 Sh90, 3.1 CC90 and 7.3 Crs90 are ideal numbers for DFS from a CM, but I wouldn't expect as many crosses from him in this tournament and he somehow only contributed 3 assists in qualifying despite Belgium averaging over 4 goals per game. I still like him plenty, but he's not a must-play at what is likely going to be a high price-tag. Eden Hazard occasionally takes a corner or two and was much more productive in qualifying, with 6 goals and 5 assists. He is definitely someone to use in GPPs throughout the group stage. Obviously Lukaku (11 goals in 8 qualifying appearances) is a threat to score against anyone but my favourite Belgian player to target is Dries Mertens. The Napoli forward perhaps unsurprisingly hasn't been as good recently as he was in 16/17 but 3.8 Sh90 and 0.78 xG+xA90 are still excellent numbers by anyone's standards. He also generates crosses for Belgium playing as a right attacking midfielder, with 5 goals and 6 assists of his own during qualifying.
England
England are another side in good form heading into the tournament, remaining unbeaten in qualifying as well as the recent friendlies in March and June. They have the fewest total caps of any squad, but the general expectation seems to be that they will make it to the quarter-finals before eventually losing to either Brazil or Germany. A round of 16 tie against any team from group H is definitely winnable but it will almost certainly be a much tougher test than people expect, so a quarter-final spot is far from guaranteed. The good news for England is that finishing 2nd in the group probably doesn't make much difference to their chances and might actually be preferable if you think Germany are worse than Brazil, although it's hard to imagine a victory against either team. Hopefully England don't start as slowly as previous tournaments, with the potential banana-skin game against Tunisia first on the schedule.
England's weakest positions are CB and CM, so naturally Southgate has decided to play with a 3-5-2 system… In fairness it sort of makes sense to make sure that your best defender (Walker) is actually defending, but I'd be much happier if England weren't forced to use guys like Cahill and Henderson in the starting XI. Alli and Lingard are great young players but aren't known for being good at dribbling or creative passing from a number 8 position, so England will be heavily reliant on their fullbacks to help progress the ball up the pitch unless Ruben Loftus-Cheek is trusted with a place in the side. Danny Rose and Kieran Trippier look like the favourites to claim the starting role, but Ashley Young, Trent Alexander-Arnold and even Fabian Delph are pushing for inclusion and we could see England rotate throughout the tournament. Because of this all of the fullbacks will be strong options in DFS and they have been sharing set piece duties recently too, with whoever starts at RB taking right-sided corners and vice versa.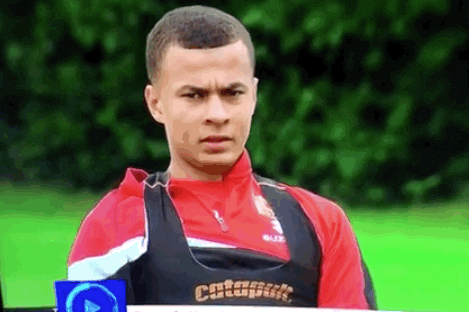 Alli and Lingard (both 0.57 xG+xA90) will push forward in possession but the nature of England's system means they will have to be slightly more cautious than they are used to at club level. Both are still good GPP options against Panama and Tunisia but I personally think one of them should be dropped against Tunisia in favour of Loftus-Cheek to make the system work better. Raheem Sterling is coming off a fantastic season with Manchester City where he contributed 0.96 xG+xA90, but he hasn't scored for England since 2015. Regardless he should still be the preferred GPP option over the midfielders. Harry Kane is of course England's most fantasy-friendly player in all formats after a 30 goal season with Spurs where he put up 5.3 Sh90 and 0.89 xG+xA90. If you're just picking one England forward I'd lean towards Sterling against Tunisia and Kane against Panama. Sterling has the pace to cause both teams problems but is likely to have more room to run at Tunisia, whereas shot monster Kane seems better equipped to succeed against a Panama defense that will sit deep.
Panama
It feels like Panama are just happy to be at their first World Cup and it's unlikely they have many expectations for their chances here, particularly after a recent injury to one of their best attackers Alberto Quintero and the tragic murder of veteran DM Amilcar Henriquez during qualification. It took a minor miracle for them to reach Russia, needing Trinidad and Tobago to beat the USA as well as a victory themselves against Costa Rica. They equalised through a controversial goal that only the ref saw cross the line before a late winner from centre-back and national hero Roman Torres sent local commentators crazy:
Whilst Panama have plenty of experience none of the players play in any major European leagues, and a lot of the squad XI are well into their 30s. Panama's best players (both real-life and DFS) are slightly younger, but the coach has shown faith in his older guys in the past and is likely to give the veterans some playing time at their first World Cup. Because of this Panama will set up in a back 5 and look to frustrate the rest of the teams in the group in a hope to limit the damage and potentially get a point from England or Belgium. It's hard to see happening, but if they can somehow win any of the games it might be worth taking a flight out to Panama to enjoy the celebrations!
Panama's most exciting player is striker Gabriel Torres, but unfortunately we might see veterans Blas Perez (37) and Luis Tejada (36) start ahead of him. Torres averaged 4.5 Sh90 in qualifying and takes some set pieces for Panama, making him the top guy to target if he starts against Tunisia. When Panama do get the ball they will try and play out on the ground to the wingers rather than hoofing long balls up the pitch. The Panama wingers could give teams problems on the break, particularly Edgar Yoel Barcenas, who also takes set pieces and typically gets a couple of shots and crosses per game. The other player to consider is LB Erick Davis, who likes to get forward and cross when he can but unfortunately might be another player that has to settle for a place on the bench. I probably wouldn't look much beyond those three given that Panama are unlikely to make much impact in this group.
Tunisia
We know by now that the FIFA rankings can't really be trusted, but Tunisia are ranked a respectable 21st surrounded by other World Cup teams like Croatia, Iceland, Costa Rica and Sweden. Unfortunately star player Youssef Msakni will miss the tournament through injury, and whilst they do have some players from Ligue 1 most of the squad play in African leagues. It's tough to look past Belgium and England in this group, but if there is an upset here Tunisia are the most likely team to cause it. They have been fairly impressive in recent friendlies, beating Iran and Costa Rica in March before 2-2 draws against Portugal and Turkey and a respectable 1-0 loss vs Spain in their last warm-up game. Tunisia arguably deserved something from the Spain match and were threatening going forward, so they can feel a little bit unlucky to have conceded a late goal to lose the game. Belgium and England will need to make sure they respect Tunisia or they could slip up here.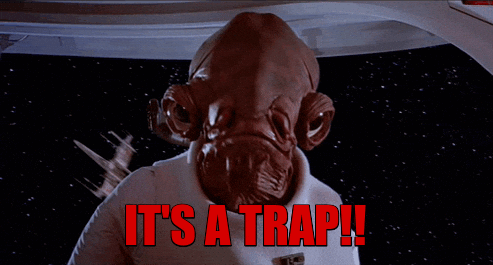 People might remember Wahbi Khazri from his Sunderland days as a guy we would be excited to use, but he's a very different player now. Khazri played as a false 9 for Rennes last season and will likely do the same for Tunisia in Russia, which means he isn't the cross machine from open play that you might be expecting. He's still not a bad option having averaged 3 Sh90 and 0.52 xG+xA90 in Ligue 1, but remember that his floor will be much lower than it has been in the past. Left-winger Naim Sliti managed 7 goals and 6 assists for Dijon (0.43 xG+xA90), with 2.3 Sh90 and 4.1 successful dribbles per 90. He's a nice GPP option that could cause any team in this group problems. Opposite winger Anice Badri scored against Portugal and Turkey and is someone to consider in GPPs too, at least vs Panama. Against Turkey Sliti and Badri were lining up over the right-sided corners, with Ali Maaloul in charge of the ones from the left, although Khazri didn't play in that match. Given that nobody appears to have a monopoly on set pieces I'd consider using players solely based on their ability from open play instead. The Panama game is likely the only time Tunisia will have a significant number of corners anyway, by which point we should have a better idea of who will be taking them.
The Tunisia fullbacks love to get forward and cross, making them attractive DFS options. As mentioned LB Ali Maaloul sometimes takes corners from the left hand side, and RB Hamdi Nagguez has averaged 5.4 Crs90 for his country since 2016. Unfortunately for Tunisia the aggressive fullbacks can sometimes cause them problems defensively, and I'd look to target pacey wingers against them if they seem reluctant to take a more conservative approach. Panama's best players are wingers and with the likes of Mertens, Hazard and Sterling also in this group the Tunisia fans are almost certainly nervous heading into the tournament.
Group H
Colombia
Colombia were able to make it to the quarter finals in 2014, with James Rodriguez and Juan Cuadrado topping the goal and assist charts. They will fancy their chances at a repeat this time around, although they will likely have to face England or Belgium in the round of 16. Qualifying was far from convincing, however; they failed to beat Brazil, Argentina, Chile or Uruguay and were also winless in the final 4 games. A 3-2 comeback win in Paris in March would have given them confidence that they can beat the big European sides, but they have only managed 0-0 draws in both friendlies since against two of the weakest teams in the World Cup, Australia and Egypt. On paper they should be the strongest side in group H, but this is a very competitive group and Colombia will have to be at their best to make it through to the knockout stages.
With first choice LB out injured it's not clear who will start, but if Johan Mojica gets the nod he is certainly worth a look after putting up 6.3 Crs90 in La Liga last season for Girona. Yerry Mina and Davinson Sanchez are a talented young CB pairing that could keep some clean sheets if they can find some consistency. Mina is a nice option on FantasyBet; he's a threat in the air and we might see him making some runs up the pitch to join the attack as well. Mojica and Mina will have to be careful not to leave the defense exposed against the likes of Sadio Mane, though… Fortunately they have a solid midfield pairing of Carlos Sanchez and Spurs target Wilmar Barrios in front of them to help out if needed, but it's still worth considering players that can counter-attack against Colombia.
The main place to look for fantasy points is James Rodriguez, who is the key man for Colombia and should take the set pieces. James averaged 2.2 Sh90, 3.5 CC90, 7.3 Crs90 and 0.7 xG+xA90 last season for Bayern Munich and he chipped in with 6 goals, 4 assists for Colombia in the qualifiers. Falcao missed the 2014 World Cup but he's also someone to consider in GPPs, with 2.9 Sh90 and 0.72 xG+xA90. I'd be shocked if Cuadrado finished at the top of the assist charts again this time around, but he does average 2.6 CC90 if you want to pair him with someone like Falcao in GPPs (just 0.2 xA90 though). Luis Muriel is much more likely to get on the scoresheet than Cuadrado; he's forced to play as a winger for Colombia but still shoots and crosses over 3 times per game based on his limited appearances in qualifying. Brighton's Jose Izquierdo is less interesting but if Juan Quintero gets a surprise start he's definitely someone to consider, having averaged 3.2 Sh90, 4.3 CC90 and 7 Crs90 in a small sample in Argentina last season.
Japan
Japan were underwhelming in qualifying, eventually winning their group one point ahead of Saudi Arabia and Australia. Since then Keisuke Honda and Shinji Kagawa complained about a lack of playing time, leading to the manager to be sacked. New boss Akira Nishino's first game was a 2-0 loss to Ghana on May 30th and he has been experimenting with his starting XI in the build-up to the tournament, so it's still not clear exactly what system he will use. This is Japan's oldest ever World Cup squad, and whilst there are several players with experience at previous tournaments and in the big European leagues they are the worst team in this group on paper. If they are going to have a chance they will need to rely on strong teamwork and organisation, which could be problematic if the coach hasn't had enough time to get the players into a coherent system. The defense could be particularly suspect despite including some recognisable names, with Nishino's experiments in tactics leading to two goals conceded in all three of Japan's recent friendlies. I'm tentatively expecting them to revert to a back 4 here but really we won't know the exact starting lineup until the tournament begins.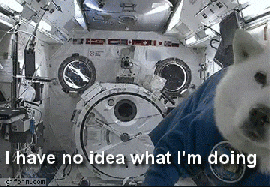 It's not all bad news for Japan, who have a decent group of attackers. Kagawa (0.55 xG+xA90) is fine in GPPs if you think Japan can score, but as far as I can tell he doesn't take many set pieces. Japan appear to favour in-swinging corners when possible, so Honda will take them from the right side and Usami, Shibasaki or maybe Kagawa will take them from the left depending on the starting lineup. Of those three Usami would be the guy I'd take a chance on having registered 2.3 Sh90, 2.1 CC90 and 7.2 Crs90 in the Bundesliga II last season. Honda is the best play from Japan overall; his best years are behind him but he averaged 4.6 Sh90 and 3.6 Crs90 with 5 goals and 3 assists for Japan in qualifying, albeit mostly against fairly weak teams. He should also take direct free-kicks and presumably penalties too. I'd probably avoid the strikers; they are guys you might recognise from the Bundesliga and Premier League but all average fewer than 2 shots per game and seem unlikely to score multiple goals against any side in this group. Fullbacks Hiroki Sakai and Yuto Nagatomo both appear to like crossing for Japan at first glance but when you look closer they were much more conservative against the better sides, and neither player crosses much for their club either. With Japan unlikely to keep clean sheets, they can be avoided.
Poland
Poland were great in qualifying, topping their group and scoring at least two goals in every game except the 4-0 thrashing by Denmark. They didn't dominate the stats battle, instead relying on the highest xG/Sh of any team in Europe throughout the qualifiers. This is a good squad that will make a serious challenge to win the group, but they will need to stop leaking goals at the back. Poland conceded 1.33 goals per game in qualifying, the highest of any team in Europe that made it to Russia. Expected goals numbers show they were perhaps a bit unlucky, but with key defender Kamil Glik out for the tournament it could be tough for Poland to keep clean sheets. The left side of their defense will be the weak point so I'd look to target right-wingers against them in GPPs.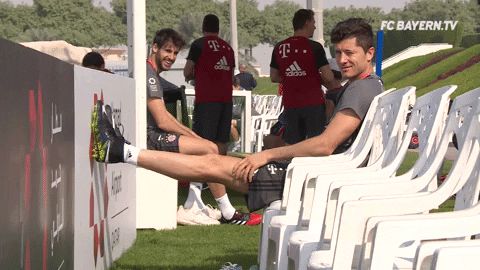 Poland are really easy to break down for DFS purposes. As mentioned they don't bombard opponents with shots and crosses, so there are only a couple of guys you'll want to focus on. Robert Lewandowski is of course the star man for Poland, topping the European goal charts with 16 in 10 games (1 ahead of Ronaldo). With 5.3 Sh90 and 1.16 xG90 for Bayern Munich last season you're going to want to use him throughout the group stages. Kamil Grosicki is the other guy worth using; he should take set pieces and averaged 3.2 Sh90, 1.7 CC90 and 5.8 Crs90 for Hull last season. Grosicki also scored 3 goals in qualifying, with 2 assists. Piotr Zielinski is a talented midfielder that could pop up with a goal or assist and Maciej Rybus isn't the worst option at defender, but neither player will generate enough peripheral stats to make you regret avoiding them. Jakub Blaszczykowski is well past his best at this point and doesn't really generate any peripheral stats either. If Arkadiusz Milik starts alongside Lewandowski he's definitely the next best player to consider, but otherwise I'd try not to get fancy and just stick to Lewandowski and Grosicki here.
Senegal
Everyone's favourite team from 2002 Senegal are back in the World Cup for the second time, led by former captain Aliou Cisse. This year's Senegal team are arguably better, and they will be hoping to capitalize on the fact that they have landed in a very competitive group. I really like this squad and I'll be hoping to see them do well in the competition, unless they come up against England in the round of 16! Senegal have a solid midfield but Gueye and Kouyate lack the creativity to produce chances when teams sit deep against them, so on paper they appear to match up well with the other sides in the group. Colombia, Poland and even Japan should all dominate possession and as discussed already are potentially vulnerable to counter-attacks, which should suit Senegal perfectly. Senegal's biggest weakness appears to be Aliou Cisse's tactics, with the manager seemingly unsure how to use Mane. He has played all across the front line for Senegal, including as a striker where his creativity gets lost. If Senegal can get Mane on the ball more often I think they have a great chance of making it out of this group, and could even end up winning it. I think their best strategy would be to play a 4-2-3-1 to get their most talented players on the pitch at the same time and let Mane create chances, but we could also see them drop one of the attacking 3 in favour of another defensive midfielder.
Fullback Youssouf Sabaly averages 4 Crs90 for club side Bordeaux, but keep in mind that he could be a victim of Senegal's strategy here if they do choose to let other teams have the ball. For that reason I'd rather look to one of my favourite CBs Kalidou Koulibaly on FantasyBet, who should be heavily involved and will have a shot at bonus points as well as clean sheet potential. I'm probably responsible for most of the views on this video, so I might be biased!
Diafra Sakho is fine if you want a punt striker, but the main fantasy focus should be the Senegal attacking midfielders. Of course that means Sadio Mane, who generated 2.8 Sh90, 2 CC90 and 0.68 xG+xA90 for Liverpool last season. Ismaila Sarr is highly rated but his club stats don't stand out for DFS. M'baye Niang generated 2.8 Sh90 in Serie A and should take corners for Senegal if he's on the field, although I wouldn't really look to focus on set piece takers here in general given their likely lack of opportunities. Keita hasn't had an amazing season at Monaco, but if he can regain the form that saw him average 3.3 Sh90, 2 CC90 and 0.61 xG+xA90 for Lazio in 16/17 he will be a threat to any team in this group. He still scored 8 goals and made 5 assists in just under 1500 minutes in Ligue 1, which is hardly bad by any means! Mane is the best option but I'd consider using any one of these guys in GPPs throughout the tournament, as they all have the pace and talent to punish teams on the break.
Conclusion
That's it! All 32 teams previewed and I'm definitely taking a break from writing about football for a while now! Please don't forget to share the article on social media if you enjoyed it, I'd really appreciate it. Good luck in your DFS contests this summer!