Hello and welcome to my EPL 2018/19 season preview! Thank you to everyone who has supported the site over the past year by reading and sharing the articles! Unfortunately I have decided not to do slate previews this season. As the site is free this is just a hobby for me and I know that I won't be able to enjoy it if I commit to writing regular content. I simply won't have enough time to produce good quality articles on a regular basis. I still plan to publish content on here though; for example I might take a more detailed look at certain players or teams throughout the season, and I also have a couple of ideas in mind about some 'intro to analytics' type articles. Keep an eye out on Twitter so you know when new content is released!
With that out the way, let's dive into the preview properly. Keep in mind when you're reading this that clubs can still sell players until the end of August, as well as loan players from anywhere that still has an open window. We also might see some interesting lineups for the first couple of weeks with plenty of players still not back in full training after the World Cup, so the analysis here might not be directly applicable to the first slate or two. My predicted lineups are just a best-guess, so make sure to confirm with other sources before relying on them too heavily! FantasyBet are running some great contests this year, including a season-long FPL style league with £100k guaranteed! If you haven't signed up yet, click below and get involved!
Just for fun I've included my prediction for the final league table at the end of the season. As most of you know by now I'm a big fan of using data to inform decisions, but this is purely subjective for once! It's really hard to separate most of these teams, so I've added a few notes to justify the picks. Realistically I wouldn't be remotely surprised if this is completely wrong, but I thought I'd give it a go anyway!
| Position | Team | Notes |
| --- | --- | --- |
| 1 | Manchester City | The obvious team to beat |
| 2 | Liverpool | Clearly in the top 2, will mount a serious title challenge |
| 3 | Chelsea | New manager and signings should make them a force to be reckoned with |
| 4 | Tottenham | Probably 3rd best right now but lack of midfield depth could cost them a place |
| 5 | Arsenal | Attack was great last season and the defence should improve under Emery |
| 6 | Manchester United | Worse stats than the other 5 and a Jose blowup seems imminent |
| 7 | Leicester | Lost Mahrez but still look as good as any of the other 7th place contenders |
| 8 | Wolves | Seems only a matter of time before they are asking serious questions of the top 6 |
| 9 | Everton | Numbers could improve from last season and they might still drop down the table |
| 10 | Fulham | Looked good enough to stay up already before their summer spending spree |
| 11 | Brighton | Some excellent business over the summer could see them push for a top 10 place |
| 12 | West Ham | Strengthened everywhere except their weakest area (CM), could be top 10 |
| 13 | Crystal Palace | Could finish as high as 7th but the squad hasn't improved |
| 14 | Southampton | The Mark Hughes effect could land them in real trouble |
| 15 | Newcastle | Almost the same squad as last season against tougher competition, could really struggle |
| 16 | Burnley | Bad squad, bad stats and might have to deal with the Europa league |
| 17 | Bournemouth | Playing style leads to big defensive issues and the attack isn't that scary either |
| 18 | Watford | Hard to see where the goals are coming from this season |
| 19 | Huddersfield | Perhaps fortunate to still be here this season, new signings don't stand out |
| 20 | Cardiff | Still looks like a Championship level squad |
Arsenal
It's hard to know what to expect from Arsenal this season after Wenger finally packed his bags following 22 years in charge. Wenger loved to try and pass teams to death, an approach that worked well against weaker sides but usually fell apart against good teams as a result of poor positioning. Despite this Arsenal's attack were great last season even after Sanchez left, with 72.3 xG for ranking 3rd in the league ahead of their North London rivals. The issues for Arsenal came in defence; Wenger lacked the tactical intelligence and perhaps the personnel to execute a good press and they were consistently open on the counter, with 51 goals conceded landing roughly on par with their xGA of 48.8. Clearly the defence will need to improve if Arsenal are going to challenge for a top four place, and Unai Emery appears to be the right man for the job given his track record. If (big if) Arsenal can fix the defence and maintain their good attacking numbers it will be a good season for the Gunners, otherwise they will likely have to settle for a place in the Europa league once again.
I've been critical of Arsenal's transfers in the past and I'm not convinced they have done well in this window either, despite the lack of managerial influence on transfers we were used to seeing under Wenger. Lucas Torreira is a signing that makes a lot of sense; Arsenal have needed a good young defensive midfielder for what seems like forever, and he should be able to make an immediate impact. Maybe CM Matteo Guendouzi will work out – it's hard to tell at this point. Are Leno, Lichsteiner and Sokratis bad players? No. Are they good enough players to make you feel ecstatic about signing them at their respective ages? Not really. Would it have been better to keep Calum Chambers instead of loaning him to Fulham? Yes. Are Arsenal going to have massive issues with squad age in a couple of years time? Probably.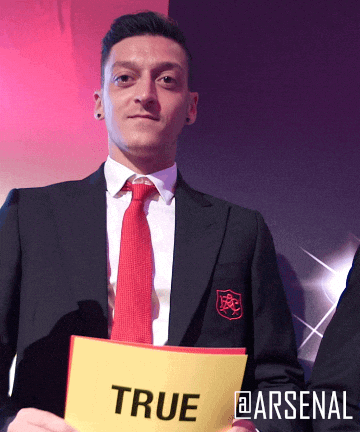 As for the fantasy relevant players, we know that Aubameyang is one of the best forwards in the world and he has one of the best creative midfielders behind him (Ozil). Aubameyang managed 0.76 NPxG+xA90 since joining the club last season and he will be a strong GPP option on most slates, as will Alexandre Lacazette (0.69 NPxG+xA90). Wenger never really managed to get the best out of Ozil in my opinion, which led to widespread criticism despite the fact that he is consistently one of the most creative players in the league (3.5 CC90, 0.38 xA90). If Emery can find a system that amplifies Ozil's talent, he could have a big season. Mkhitaryan was on par with Ozil in terms of xA in an Arsenal shirt and he will also be a good stacking option with one of the forwards in GPPs. Keep in mind that unless things change under the new manager Arsenal won't cross much from open play, so both players will need set pieces to be considered safe cash game options. They shared that role last season and Xhaka and Torreira are also candidates to take some, so we'll need to keep an eye on the early matches to see if anyone will claim a monopoly. The other name to mention is Aaron Ramsey, who had a good season in 17/18 with 2.7 Sh90 and 0.62 xG+xA90. Ramsey's late runs into the box were a constant threat any time he was on the field, and he will be another name to consider in GPPs if starting.
Bournemouth
It's admirable that Eddie Howe is trying to play attractive football with this Bournemouth side, but the boring defensive approach employed by the other relegation threatened clubs might be more sensible. Bournemouth were consistently open at the back last season, with just four teams allowing more shots per game and only Stoke conceding more expected goals. Bournemouth did post the 8th highest shots for per game with 12.2, but their shot quality was generally not great and they finished the season with just 40 expected goals. Midfield was the main issue so it makes sense to bring in Jefferson Lerma, but £25m is a decent chunk of change for him and I'm not convinced that one player can fix everything. New fullback Diego Rico might be a decent option on DraftKings with 4.1 open play crosses per 90, but it's hard to see many clean sheets for Bournemouth. Unless they massively over-perform expected goals somehow they look almost certain to be in a relegation battle this season.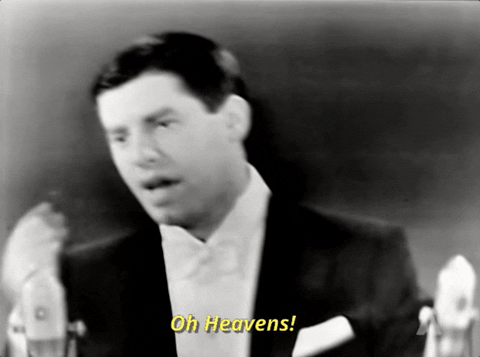 David Brooks was the other noteworthy addition to the squad; he's highly rated and managed 2.5 Sh90, 2.4 CC90 and 0.55 G+A90 in 1150 minutes for Sheffield United last season. He might be worth a punt at a cheap price in GPPs, but who knows whether he is able to make the step up to the Premier League straight away. Set piece takers Junior Stanislas, Jordon Ibe and Ryan Fraser are safer bets; they all take set pieces and average at least 4.9 Crs90. Fraser crosses more frequently, whereas Ibe and Stanislas have more upside – keep in mind though if two or three of them play at the same time they will hurt each other's floor. Josh King is massively overrated as a fantasy option with just 1.9 Sh90 and 0.18 xG90; he predictably regressed last season after some good luck in 16/17. Callum Wilson (2.4 Sh90, 0.34 xG90) or even old man Defoe (2.3 Sh90, 0.38 xG90) are better choices if you're looking for goals.
Brighton
Survival would have been the primary objective for Brighton last season and they did just that, finishing basically on par with their expected goals numbers in 15th place. However, some excellent summer transfer business hints at the possibility for more this time around. Regardless of what happens this season, I'm a fan of how Brighton approach transfers. Glenn Murray had a solid season for a 34 year old with 0.32 NPxG90, but Brighton were definitely in need of attacking reinforcements. Florin Andone should be an upgrade after averaging 3.1 Sh90 and 0.58 NPxG90 in La Liga last season. £5.4m is a steal and is basically just down to the fact that he ran bad in front of goal last season (6 goals vs 11.3 xG). Alireza Jahanbakhsh at £17m is another exciting signing for fantasy purposes after his 21 goal, 12 assist season in the Eredivisie, with 4.5 Sh90, 2.5 CC90 and 5.1 Crs90. It's always risky to sign players from the Dutch league and his numbers will almost certainly drop off this year, but this looks like a smart gamble for Brighton to take. Pascal Gross basically provided all of the creativity by himself last season (0.26 xA90, 7.1 Crs90), so Brighton will certainly be hoping that Jahanbakhsh can offer more going forward than Anthony Knockaert (0.27 xG+xA90). With Jurgen Locadia yet to break in to the side and Jose Izquierdo putting in some good performances later in the season (5 goals, 3 assists), things are trending in the right direction.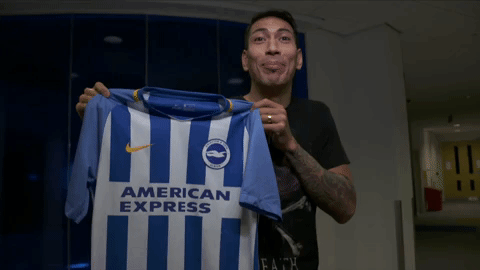 Another reason to be more optimistic about the Brighton attack is the signing of young midfielder Yves Bissouma from Lille. Lille were one of the worst teams in Ligue 1 last season but Bissouma showed himself to be very capable of winning the ball (5.7 successful tackles + interceptions per 90) and getting it forwards quickly (3.2 successful dribbles per 90, 2.7 accurate long balls per 90). Propper and Stephens didn't really offer much in terms of ball progression last season outside of long balls, so Bissouma should help transition defence to attack more quickly. Possession will influence defensive stats, but players with similar numbers include Wilfred Ndidi (5.9 TW+Int90), Idrissa Gueye (5.8 TW+Int90), Mousa Dembele (3.2 Drib90) and Mario Lemina (2.9 Drib90). To find both attributes in a young player for £15m is a rarity and Bissouma even managed to shoot 2.4 times per 90 as well, although it would perhaps be better if he stopped doing that!
In addition to the aforementioned players and a few gambles on youngsters, Brighton also brought in RB Leipzib fullback Bernardo for £9m. He probably isn't going to provide much fantasy value (1.3 Crs90) but should be an upgrade in real-life terms, as will ex-Valencia fullback Martin Montoya (also not a crosser). Last season Brighton finished a respectable 12th in xG against, so with a better overall side than last year the likes of Duffy, Dunk and Ryan offer some appeal for cheap on sites like FantasyBet.
Burnley
I am biased against Burnley after losing plenty of money taking players against them in DFS, but Sean Dyche has done a great job at getting the best out of a pretty terrible squad. That said, I'm not really sure why Burnley have such a bad squad in the first place. No, Burnley aren't a rich club, but they have still been spending some money. Their typical transfer policy since entering the EPL has been to sign ageing white British/Irish players that have done well in the Championship for anywhere between £8-15m a pop. If a British tabloid wrote their idea of an optimal transfer policy, this would be it! According to Deloitte, Burnley received over £100m in revenue from TV rights alone in 16/17 and they also made about £14-15m profit on transfers after selling Keane and Gray. Last season's incredible 7th place finish should have seen them earn £137m in TV revenue. With a wage bill of just over £60m (16/17) they need to start being smarter with their money if they want to stay in the league long-term. Understat's expected points model had Burnley in 14th place last season and the bookies aren't buying the good results either, with only 5 teams more likely to get relegated according to Betfair. Statsbomb's xG model, which includes player positions at the time of the shot, has Burnley ranked 1st in xG/Sh against and 9th in total xGA, an impressive feat for any side outside the top six. Yes the defence was decent thanks to Dyche's tactics (39 goals against vs about 52 xGA still feels like a healthy dose of good fortune though), but scoring just 36 goals (32.8 xG) and finishing 7th is a minor miracle. If they make it through to the Europa league I fear the worst for a squad that doesn't look deep enough to compete in multiple competitions. If not, they will need more over-performance in defence to come anywhere close to the dizzy heights of last season.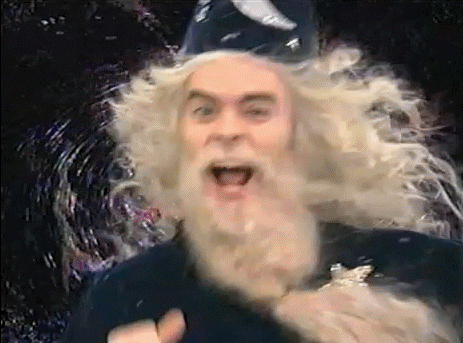 Let's go through the new signings first. I think we might see everyone praising Joe Hart after a few weeks in a Burnley system that makes even the worst goalkeepers look like world-beaters (low xG/Sh against). Hart has consistently put up poor shot stopping numbers in recent seasons, so if he does well at Burnley we'll know something fishy is going on… I watched basically every game he played for City and he never looked good at dealing with crosses either, but fortunately Mee, Tarkowski and Long all win over 4 aerial duels per 90. New CB Ben Gibson only wins about 50% of his aerial duels (3 per 90 for Tony Pulis's Middlesbrough, 1.6 per 90 the season before) and blocks 0.5 shots per 90. I haven't watched much of him and maybe he will change in Burnley's system, but he doesn't look like an ideal fit at first glance, especially for £15m. Matej Vydra was the top scorer in the Championship last season with 21 goals, but he never really played much in his previous two spells in the EPL. Vydra isn't a high volume shooter (2.4 per 90) and it's hard to expect big things from him in a team that generated just 0.86 xG per game last season. I'm not really sure that Gibson and Vydra are an improvement at what the club has already – centre-back and striker were probably their strongest positions last season. I imagine we'll still see some outgoings this summer, but the current squad now has 5 strikers, and that doesn't include Jonathan Walters (no, he hasn't retired yet)! Maybe Vydra will link up well with Chris Wood, who managed a very respectable 0.42 NPxG90 last season, but I think Burnley should have focused on bringing in some midfielders instead… Maybe the plan is to stick Heaton and Pope there when they return from injury?
You can use the Burnley defenders/goalkeeper in favourable home match-ups if you like, but I personally don't think there will be many of those to begin with this season. Instead, the best fantasy options for Burnley on DraftKings specifically are wingers Robbie Brady and Johann Berg Gudmundsson, who both take set pieces and average over 6.7 crosses per 90. Over two of those were accurate crosses, putting them both in the top four in the league last season on that metric. It's worth keeping in mind that this is only about 30% accuracy though, and their numbers were inflated as a result of rarely being fit at the same time; if both players start they will eat into each other's fantasy value. Crossing typically isn't a great strategy and it's hard to see Burnley scoring many goals from it, especially if they are trying to fire balls in to 5ft 9in (1.8m) Vydra, who won just 0.7 aerials per 90 in the Championship. Chris Wood (4.6 AW90) should have more success in the air, but it might be a better idea to persist with Sam Vokes (11.4 AW90) or Ashley Barnes (3.7 AW90) instead of Vydra if you are going to continue with a cross-heavy strategy. Even with set pieces Brady and Gudmundsson both managed just 0.09 xG90 and 0.16 xA90 last season and unfortunately they were Burnley's two most creative players from open play with 0.08 xA… What was it I was saying about signing some midfielders?
Cardiff
Looking at the stats from last season suggests that Cardiff were one of the best sides in the Championship and 2nd place feels like a fair result:
Here's an end-of-season update of the Championship scatter graphics: https://t.co/XgbMcjVCAV

Wolves and Cardiff look to have deserved promotion, Brentford took a *lot* of shots but were one of the most wasteful finishers, while Millwall's defence was the toughest to break down. pic.twitter.com/E7GAyv6wMQ

— Ben Mayhew (@experimental361) May 6, 2018
However, the squad hasn't really improved enough over the summer, which is always a worry when most of the other EPL teams have been spending big money. Cardiff's main business this summer has been to bring in some of the better players from the Championship in a move that looks more like preparation for 19/20 rather than an effort to compete in the EPL. Maybe these guys can make the step up, but it seems more likely that Cardiff won't do enough to avoid relegation. In addition to goalkeeper Alex Smithies and LB Greg Cunningham (2.7 Crs90), Cardiff have brought in Bobby Reid and Josh Murphy. Reid managed an incredible 19 goals and 7 assists playing mostly as an attacking midfielder for Bristol City, although his stats of 1.9 Sh90 and 1.2 Crs90 don't fill me with much confidence that he will be a great fantasy asset this season. Winger Josh Murphy has better peripherals (3.5 Sh90, 1 CC90, 3.1 Crs90) although again these stats don't jump off the page when you factor in more difficult competition. There's an outside chance that Murphy takes some set pieces, but last season that role mostly belonged to defensive midfielder Joe Ralls and winger Junior Hoilett (4.8 Sh90, 2.2 Crs90, 2 CC90). A bad team that splits set pieces is never ideal, but Hoilett did manage 9 goals and 11 assists if Cardiff ever find themselves in a favourable matchup… CM Callum Paterson (2.1 Sh90) and forward Kenneth Zohore (3.1 Sh90) were more prolific though if you're desperate for a Cardiff goalscorer:
None of the Cardiff fullbacks cross much, and with most of the defenders on the wrong side of 30 it probably doesn't make much sense to use them. Real Betis loanee CM Victor Camarasa doesn't appear to do much of anything either, and the fact that Bournemouth are willing to loan out Harry Arter to a relegation rival tells you that he isn't likely to make a huge impact. It could be a long season for Neil Warnock's side.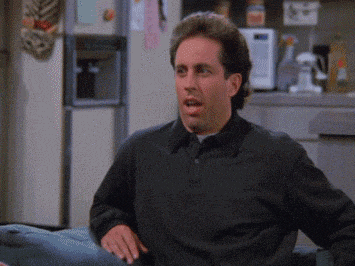 Chelsea
I don't really get why you wouldn't sell Willian if offers of £65m+ were on the table (maybe he will still leave), but Chelsea's incoming business has been pretty good this summer. Maurizio Sarri probably isn't someone you'd want to hang out with, but he's an excellent manager and his Napoli side were one of my favourite teams to watch over the past couple of seasons. It's a bit weird how long it took for him to actually arrive at the club, but Chelsea fans should be glad that he's there. £72m for Kepa might sound expensive but I like it given that Courtois was always going to leave this summer. The going rate for top young players at other positions is £100m+, and I don't share the opinion that goalkeepers should be treated differently. Courtois was a perfect choice for a Conte side that liked to force teams wide and cross, but Kepa is better with the ball at his feet and he looks like a better fit for Sarri. I was, however, really disappointed when Jorginho decided to snub City in favour of a move to London; Kante, Jorginho and Kovacic (why did nobody else seem to want him!?) is an incredible midfield trio. It perhaps lacks a bit of creativity, but Chelsea always have the likes of Fabregas/Barkley available off the bench and I suspect we will see Hazard much more involved in buildup in a similar role to Insigne at Napoli. In fact this entire team looks well suited to Sarri, who will likely play with a near-identical system to the one he used at his previous club:
Lorenzo Insigne averaged 0.41 xG90, 0.31 xA90 and 4.74 Sh90 in his three seasons under Sarri. We know that Hazard hasn't been anywhere near that prolific in the EPL (2.6 Sh90, 0.3 xG90 and 0.27 xA90 last season), but this system should maximize his performances. If Hazard is ever going to have a 20+ goal season, it will probably be under Sarri. Add in the fact that he might take some set pieces, and he becomes an excellent fantasy option most weeks (Ghoulam took corners from that side at Napoli). Willian is still the favourite to take set pieces unless Fabregas is on the field, and it would be surprising if the Brazilian wasn't a key member of the starting 11 after Chelsea made a point of keeping him at the club. He profiles similar to Callejon, so we can expect more of the same from him this season:
It's hard to read too much into Kovacic's stats; he hasn't been given significant minutes and is capable of playing anywhere across the midfield. He might be an intriguing cheap way to get some Chelsea exposure in GPPs. I'm not really sure why Chelsea seemed desperate to sign Higuain, with Morata, Batshuayi, Giroud and Abraham each bringing slightly different qualities to the squad. Morata wasn't popular with the fans but he was fine last season with 3.4 Sh90 and 0.76 xG+xA90, and he could do well if given a chance this season under the new manager. All of the options up top will be viable in GPPs if starting.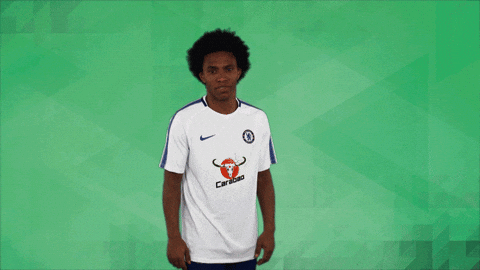 The one concern I have with this Chelsea side is the defence. None of the centre-backs are as dominant as Koulibaly, and David Luiz looked a step behind the pace in the Community Shield after last season's injury woes. Sarri's defence will be completely different to the conservative system employed by Conte, so there could be some issues early on whilst the players adjust. That said, it's hard to get too worried when Kante is back in the side! It would be surprising if Alonso and Azpilicueta repeat their goal/assist tallies from last season even in a more attacking setup and neither player can be expected to cross much either, but they will still likely be solid options regardless any time Chelsea are in a favourable matchup. I actually think Emerson (4.4 Crs90) might be a better choice than Alonso in this system and he would be more viable than Alonso given that he will be defender eligible and cheaper.
Crystal Palace
I was very much against hiring Roy Hodgson but Palace were decent last year, managing to finish 11th despite a horrendous start to the season. If it wasn't for Benteke having a terrible time in front of goal (just 3 goals vs 11.2 xG) things could have been even better for Palace. Fortunately Wilfried Zaha finally managed to have a good season as a striker with 0.53 xG+xA90, although it was actually penalty taker Luka Milivojevic who finished as the top scorer with 10 goals. Only the top six averaged more shots and xG per game in attack than Palace last season and if Zaha stays (he shouldn't, given the ludicrous fees that are consistently bandied about) Palace could have a great season. However, they look more like a solid mid-table side than a 7th place contender to me. Yohan Cabaye, Ruben Loftus-Cheek and Bakary Sako have all left the club, with Cheikh Kouyate and Max Meyer coming in to replace them. Let's be honest, Kouyate isn't going to make much of an impact – the fact that a team with a terrible midfield were willing to sell him to a competitor should tell you all you need to know. As of right now it looks like Palace are hoping Meyer can replace both Cabaye and Loftus-Cheek and also contribute defensively, which is a tough ask to say the least. In any case Meyer is someone to avoid in DFS until we know more about his role; at Schalke last season his fantasy output was basically non-existent as a deep midfielder (0.41 Sh90, 0 league goals or assists). If he plays in an attacking midfield role, he would be much more appealing. Palace probably should have finished higher than 11th in the previous campaign, but other teams have got better and it will be hard for them to improve on 11th this time around in my opinion.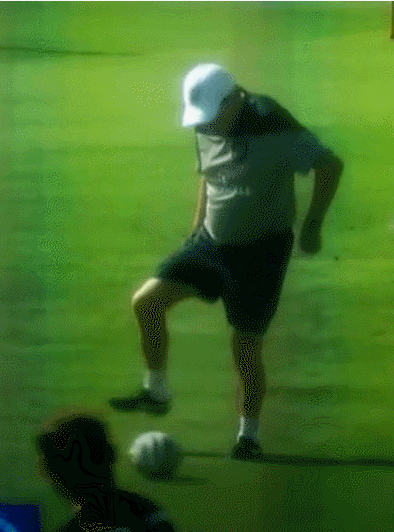 There's a chance that van Aanholt, Milivojevic or even Meyer take some of the set pieces now that Cabaye has left, but my guess is that Andros Townsend will be the favourite to take the majority. With 3.7 Crs90 already from open play he will be the go-to option if you are looking for a Palace player with a safe floor. Without set pieces Milivojevic needs a penalty to deliver any fantasy value, although van Aanholt would be a fine option at defender in favourable match-ups, providing his price-tag is below the $5k mark. As mentioned already Benteke and Zaha are the main goal threats, but neither player generates much in the way of peripheral stats as a striker with 2.4 Sh90 for both. If you're expecting Zaha to win lots of fouls it's worth pointing out that he only gained 1.9 DK points per 90 from fouls last season… Loan signing Jordan Ayew is less appealing, with 2 Sh90 and 0.25 xG+xA90 in a terrible Swansea side. Palace did have upside from set pieces with 14.5 total xG (9 scored), so it's not a bad idea to take a chance on the likes of Tomkins, Sakho and Dann on FantasyBet in particular, although the quality of the delivery could take a hit with Cabaye gone.
Everton
Everton were not anywhere near good last season; they finished 8th worst in NPxGD but 8th best in the table thanks to some weird variance around the rest of the league. Only Swansea took fewer shots per game, and despite big Sam's best efforts to turn them into a strong defensive side only 5 teams conceded more shots, leading to a 5th worst expected goals against tally of 55.5. Things will almost certainly improve in 18/19, but they will have to get a lot better for Everton to top 8th this season.
The consensus on Sky Sports News was basically 'two Brazilians and three Barcelona players, what an incredible transfer window'. Unfortunately that's the sort of lazy analysis we've come to expect from the big media outlets, but we can at least try to do better. This does at least look like a better window than 17/18; there's no Klaassen or Vlasic for starters, nor a ridiculous £45m spend for Sigurdsson, who by the way posted the worst completion rate on corners of all players that took more than 50 in the EPL last season. In the past three seasons Siggy only managed 0.08 xA90 from open play, so if he isn't getting set piece assists he basically isn't providing any value. He should hopefully be more viable for fantasy purposes in an Everton side that should be much more attacking under Marco Silva, but his upside is almost certainly lower than most people expect.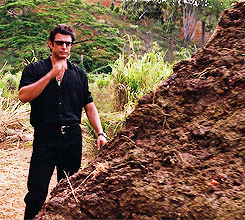 Getting back to this season's transfers, Richarlison (3 Sh90, 0.46 xG+xA90) had an impressive first year for a young player coming into a tough league, but £40m feels on the high end at this point in his career. Everton essentially paid a premium thanks to the new manager, who worked with him at previous club Watford. Regardless, he is a decent fantasy option in GPPs unless his price and ownership hit the same highs we saw in 17/18. Gambling on Bernard on a free as a backup isn't the worst idea either, but who knows how good he will actually be in the EPL. He did take set pieces for Shakhtar though, which might be worth knowing in case Sigurdsson picks up an injury or no longer has a monopoly. Personally I would have stuck with promising youngester Ademola Lookman, but I can't really blame him for wanting to return to RB Leipzig after his loan spell there last season.
Reinforcements at LB and CB were also essential to help replace the likes of Williams, Jagielka and Baines. Lucas Digne averaged 4.6 Crs90 at Roma before predictably crossing a lot less at Barcelona; he probably won't start much early on in the season but is viable if he gets the nod. Yerry Mina is exactly the sort of gamble Everton should be taking; he's a talented young centre-back that never really got a chance at Barcelona but could be a good fit for Marco Silva's side if things go well. Everyone might remember him scoring in every game at the World Cup and, whilst that rate won't continue, in his career he has managed 10 goals in 79 appearances, which isn't bad for a centre-back. If Sigurdsson can sort out his delivery we might see Mina chip in with a goal or two at some point this season. Barcelona have been trying to tag Andre Gomes on to every single deal in the past two years, so it's pretty funny that Everton were forced to say yes in order to get Mina. Gomes doesn't seem to do anything so it will be intriguing to see if that changes at Everton (probably not). Overall this window looks fine if not spectacular, leaving me cautiously optimistic about Everton's chances of a top 10 finish this season.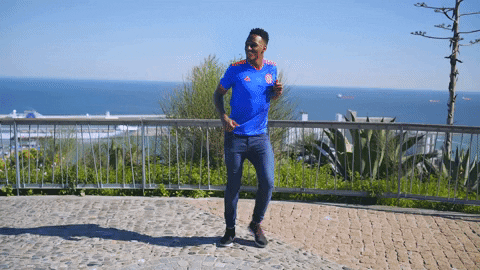 The other names worth noting are goal-threats Theo Walcott, Oumar Niasse, Cenk Tosun and Dominic Calvert-Lewin. Walcott unsurprisingly didn't generate many peripheral stats under Allardyce but he did still manage 0.48 xG+xA90. He will be hoping to have a better season under the new manager… I'm not really sure why Niasse was dropped after averaging 3.1 Sh90 and 0.75 xG+xA90 in such a bad side, but if he gets another chance he will be worth a strong look in GPPs. Tosun is more likely to get the nod, but he only managed 1.7 Sh90 and 0.44 xG+xA90, which was similar to Calvert-Lewin (2 Sh90 and 0.41 xG+xA90).
Fulham
It's fair to say that Fulham do not want to get relegated – they had one of the better transfer windows of any team in the league, never mind a promoted side. They weren't quite as good as Wolves last season but already looked good enough to stay up before the summer. It might be a bit much to expect an almost entirely new-look side to perform well straight away, but if everything clicks they will be challenging for a top 10 spot.
A lot of the signings were at the back, and we could see a completely different back line to the one that got Fulham promoted. The pick of the defenders for fantasy is LB Joe Bryan, who averaged 4.5 Crs90 at Bristol City last season, including a few corners. I talked up Bissouma a lot already and Andre-Frank Zambo Anguissa is probably the guy you'd just about rather have, but probably not at nearly twice the price. Regardless this is still an excellent signing in my opinion, as is Jean Michael Seri, who would easily get into most teams into the league. Seri doesn't have much upside for fantasy purposes (0.21 xG+xA90) but he should be the favourite to take set pieces with 3 Crs90. If he's cheap enough, he will be worth a look in cash games. Stefan Johansen is the other candidate to take set pieces when starting and he showed more upside last season, with 2 Sh90, 2.2 CC90 and 0.39 G+A90. He also plays centrally though, so again will need to be cheap to be worth using if he gets in the team. Captain Tom Cairney played a deeper midfield role last season, but in 16/17 he was pretty productive as an AM with 10 goals and 13 assists and could be worth a GPP punt .
Zambo number 5? Andre Zambo-Anguissa, formerly of Marseille.

Huge under-the-radar signing by Fulham with a huge fee attached. Passing model loves him too. pic.twitter.com/aCtRAhzdDS

— Ted Knutson (@mixedknuts) August 9, 2018
In attack, Andre Schurrle and Luciano Vietto have come in to help out last season's stand-out players Ryan Sessegnon and Aleksandar Mitrovic. Schurrle averaged 2.6 Sh90 and 0.46 xG+xA90 in 17/18 at Dortmund, which was actually a bit of a down season for him compared to his previous few. He will be a nice GPP option in favourable match-ups, as will Vietto if he gets the nod (0.57 xG+xA90 in 16/17 with Sevilla). Sessegnon had a fantastic season at 18 with 16 goals and 8 assists, although whilst he's still very young his peripheral stats hint of regression this season against tougher competition (1.3 Sh90, 1.2 CC90). Mitrovic was also excellent after his move to Fulham with 4.4 Sh90,1.1 CC90 and 0.71 G+A90. Disciplinary issues aside he's always put up good numbers for a young forward and I'm excited to see just how well he can do this season with a decent team around him.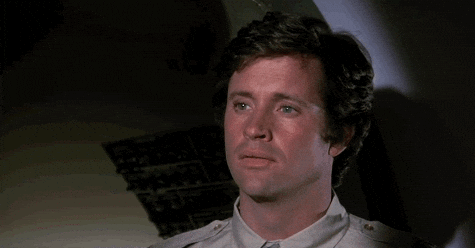 Huddersfield
Huddersfield conceded 11.6 shots per game last season, an impressive number for a promoted side and on par with Manchester United (11.5). However, the shots they did concede were typically of high quality (0.125 xG/Sh) and their 9.5 shots for per game ranked 3rd worse in the league, resulting in a league low 28 goals scored. Huddersfield's summer business mostly involved permanent deals for their 17/18 loanees, alongside a few new faces that will be hoping to replace the outgoing Tom Ince. The new signings will really need to pay off in a big way for Huddersfield to survive another season and I fear the worst for David Wagner's side. I like what they are trying to do on a limited budget, but at the same time I'd be surprised if it's actually enough for them to avoid the drop.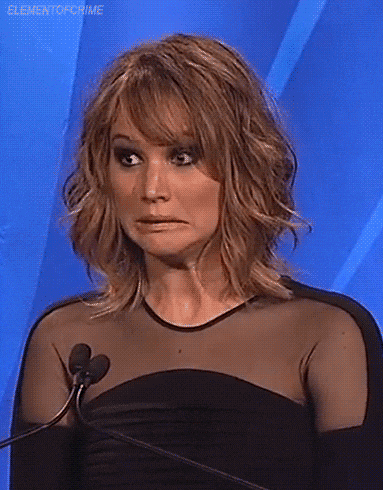 Aaron Mooy and Alex Pritchard should split set pieces, which is far from ideal for DFS when the team is only averaging 4.3 corners per game. Of the two, Pritchard has more upside, with 0.29 NPxG+xA90 vs Mooy's 0.18. The best place to look for crosses is fullback Florent Hadergjonaj (5.3 per 90), although it's hard to expect many clean sheets from him. Assists could be hard to come by for the crossers too; Hudderfield led the league last season with 43.6% of their box entries coming from crosses, but also posted the worst cross completion percentage of the 20 teams…. New signing Ramadan Sobhi was never fantasy friendly during his time at Stoke and can be avoided, as can versatile midfielder Juninho Bacuna, who totalled just 2 goals and 7 assists over the past two seasons in the Eredivisie. Adama Diakhaby is more intriguing after averaging 0.37 NPxG+xA90 over limited Ligue 1 minutes for Rennes and Monaco, but his stats of 1.3 Sh90 and 2.2 Crs90 last season don't exactly bode well for his fantasy outlook either… Isaac Mbenza is probably the best option of the new signings for fantasy purposes, with 2.4 Sh90, 5.2 Crs90 (including some set pieces) and 0.38 xG+xA90 last season at Montpellier. Overall this is probably a team to avoid outside of very favourable match-ups, though.
Leicester
Leicester could well be the 7th best team in the league this season if things go well, but it also wouldn't be surprising to see them in the bottom half either. Last year they finished 7th in NPxGD, so if the newly-strengthened defence can improve under Puel and Kelechi Iheanacho is finally given more minutes they should be able to put together a solid campaign. Okazaki was good last season but Kelechi is still a big upgrade and I really hope I will get to use him in DFS this season!
Losing Mahrez is obviously not ideal, but it has looked like he would leave for a while now and £60m is probably more than they should expect to get from his sale. Leicester's other business looks pretty good, too (4 year contract for Vardy aside). Last season Leicester relied on Mahrez to play as a creative CM and as a winger at the same time, so signing both James Maddison and Rachid Ghezzal to replace him makes a lot of sense. Maddison is a really promising young midfielder and if he can get anywhere near his stats from the Championship (2.8 Sh90, 3.1 CC90, 4.8 Crs90, 0.54 G+A90) he will be a great fantasy asset, especially if he takes set pieces. Ghezzal could also take set pieces and he could also be good for DFS if he's forward eligible on DraftKings, with 2.7 Sh90, 4.8 Crs90 and 0.48 xG+xA90 for Monaco last season.
I like Harry Maguire, but to say that you would reject a world record bid for him is insane. Having him there this season is definitely a bonus, but I really would have sold him if a huge fee was on the table after the World Cup. Maybe he will become one of the best centre-backs in the world one day, but he's far from it at the moment… I don't know much about Filip Benkovic, but both him and Jonny Evans provide much needed cover at CB alongside Maguire and 34 year old Wes Morgan. A late deal for Freiburg CB Caglar Soyuncu gives Leicester further options at the back and suggests that they expect to lose Maguire at some point later in the season… New RB Ricardo Pereira is a massive upgrade at a position that has been Leicester's weak point over the past few years. His crossing stats are all over the place though depending on which club he was at, so he might not be a great option on DraftKings. Ben Chilwell (4.1 Crs90) is probably the better choice until we see how Pereira adjusts to Leicester's system.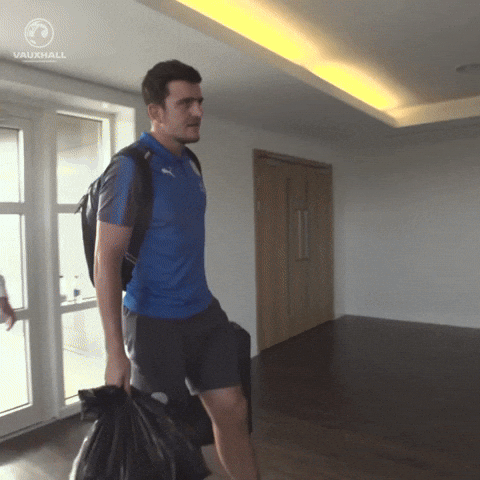 As for the rest, Marc Albrighton isn't someone I usually like to use. 7.6 Crs90 certainly is appealing on DraftKings, but Albrighton hardly ever plays the full 90 minutes and outside of crosses he really doesn't do anything else. Demari Gray (4.6 Crs90) has more upside with 1.9 S90 and 0.32 xG+xA90, so I'd prefer to see him start on the left ahead of Albrighton, especially as he might be forward eligible.
Liverpool
Liverpool are the only serious contender to challenge Manchester City for the title in my opinion. They were arguably the second best team in the league last season, with a Champions League final run and some good fortune from Manchester United seeing them have to settle for 4th place. Despite losing Emre Can to Juventus Liverpool's midfield has got stronger this summer, with Fabinho an adequate replacement and the excellent Naby Keita finally arriving from RB Leipzig. I've talked about Keita before, but the £53m fee agreed by Liverpool last year feels like half price at a minimum in the current market. At 23 years old he can do everything better than any of Liverpool's other central midfielders at the same time. For DFS purposes Keita will be more of a cheap GPP punt than a regular fixture in your lineups (unless you play on a site that really rewards defensive output/passing etc), but the qualities he will bring to Liverpool should have their opponents very worried. Everyone probably knows about Liverpool's goalkeeper woes by now, so signing Alisson was always going to be a good idea even for a large fee. Managing to get Shaqiri for £13.5m to provide squad depth is scarcely believable and he should be an excellent addition to the squad. Klopp has already experimented with Shaqiri as an 8 in preseason and he could reach new heights surrounded by much better team-mates and coaches than he was used to at Stoke. With a solid floor from shots and crosses he should be a great fantasy option any time he is in the starting lineup.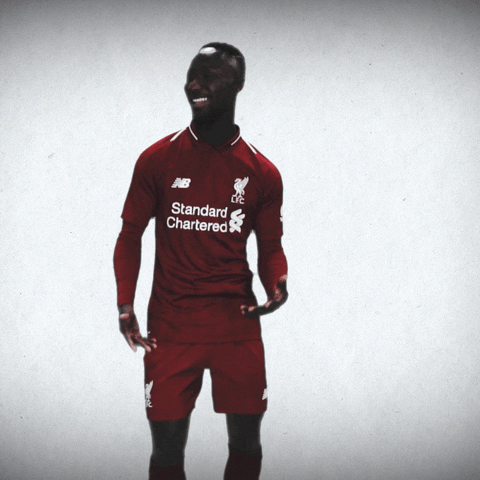 If there is anyone that's unfadeable in EPL DFS it's Mo Salah, after a 4.4 Sh90 and 1.02 xG+xA90 season with an incredible 32 goals and 10 assists. In case that wasn't enough Salah also took some set pieces, and with Ox injured and Milner likely to get fewer minutes we might see Salah with a monopoly on corners in 18/19 (Shaqiri is the other obvious option if starting). There's an outside chance Sadio Mane (2.8 Sh90, 0.68 xG+xA90) takes some corners, but otherwise he and Firmino (2.7 Sh90, 0.57 xG+xA90) will be your next-best options in GPPs behind Salah. Dominic Solanke and Daniel Sturridge probably won't see much playing time, but both players put up very good numbers in limited minutes last season and will also be viable in tournaments. The other fantasy options to consider are fullbacks Andrew Robertson (4.1 Crs90) and Trent Alexander-Arnold (5.9 Crs90). TAA is also a candidate for set pieces when starting, making him an excellent option in all formats. The centre-backs are great options on FantasyBet given their high likelihood of picking up a clean sheet against most teams. Overall this is a really strong side, and it will be tough to ignore Liverpool players any time they are on the slate.
Manchester City
In case 100 points and 106 goals wasn't enough, City have gone out and spent £65m on Riyad Mahrez just because they can. Pep has already stated that he wants to improve this season, but I'm not sure how they will be able to top 17/18. City's 91.4 xG for was 13.9 xG clear of next-best team Liverpool, whereas their 24.5 xG against was 9.5 ahead of Chelsea. Liverpool will push them all the way, but it's still hard to see how City don't win the league again this season. The one slight concern is that Fernandinho looks like he will have to play as many minutes as he can handle once again after losing out on Jorginho, but despite his age he led the league in deep ball progressions per 90 last season. I'm not worried unless he picks up a serious injury.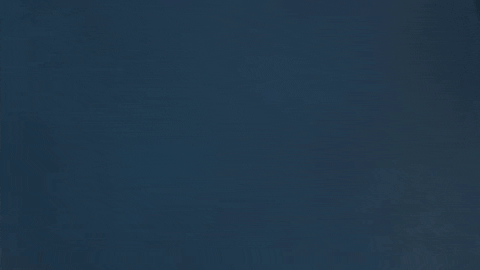 The main issue with City in fantasy football is deciding who to pick. It wasn't easy to use the defenders on a site like DraftKings last season, but Benjamin Mendy is back fit and should be a go-to option every week after averaging 7.5 Crs90 in Ligue 1 in 16/17. Early signs last season were that he will still be a cross machine at City after putting up 9.7 Crs90 in the few minutes he got before his injury. All of the centre-backs will be good options on sites like FantasyBet, but it's likely that Pep will rotate throughout the season with four top-quality options to choose from.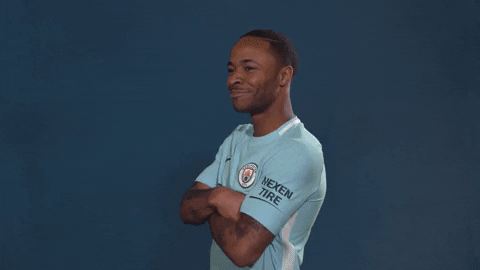 Rotations are almost guaranteed in attack too, with only Kevin De Bruyne playing more than 2600 minutes last season (3103). The top four in NPxG+xA90 in 17/18 (>1000 mins) were Aguero, Salah, Sterling and Jesus, and all three City players will be excellent options any time they start. David Silva (0.67), Leroy Sane (0.57) De Bruyne (0.54) and Bernardo Silva (0.46) weren't exactly bad either, and with Mahrez joining the ranks after putting up 12 goals and 10 assists for a much weaker team it's going to make a lot of sense to pick more than one of these guys in your lineups most weeks. Pep seems impressed with Mahrez so far and has stated that Bernardo Silva is on another level to everyone else at the moment, which certainly complicates things for season-long formats!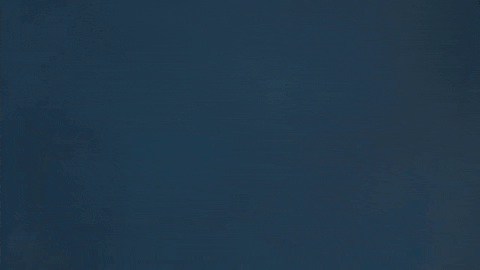 Manchester United
I lost count of how many players were linked with United over the summer, but for all the hype the only additions to the squad are backup goalkeeper Lee Grant, CM Fred and RB Diogo Dalot, none of whom will make a significant fantasy impact this season. Fred might end up being great, but I'm not sure I would be comfortable paying £50m+ to find out… Manchester United finished 2nd last season but the numbers tell a different story. Their defence was rescued on numerous occasions by David de Gea, who had an unbelievable season between the sticks. It would take a huge effort and some more good fortune for him to repeat the sort of performances that saw United concede just 28 goals compared to 43.5 xGA. It's hard to see how the same set of mediocre centre-backs can improve things this time around, either. Out of the rest of the top six only Arsenal posted a worse xGA total, but they were at least good in attack… United also overachieved in front of goal, with 68 goals scored compared to 59 xG. To put these numbers in perspective, Crystal Palace managed 56.8 xG for last season and 17th place Southampton weren't far behind United on the defensive end with 46.6 xGA! United's shots per game of 13.5 was comfortably worse than the rest of the top six too, who all took at least 15.6 shots per game. Their shots against per game of 11.5 was the same as relegation candidate Huddersfield. A Jose Mourinho blowup seems more likely than an improvement in performance at this point… A lot can happen in a 38 game season, but if things go as they should then United are a decent bet to finish 6th or worse in 18/19.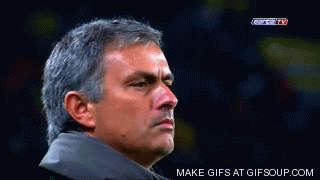 A lot of United's issues last season were compounded by the January signing of Alexis Sanchez. Not only did Sanchez completely mess up the balance of the team, he simply wasn't as good as he needed to be in a United shirt, with 1.6 Sh90 and 0.42 xG+xA90 a far cry from the 4.1 Sh90 and 0.77 xG+xA90 he managed at Arsenal before his move. This is surely at least in part a fault of the manager's tactics and the only reason Sanchez is at the club in the first place is because Jose seems determined to avoid playing United's most talented attacker Martial (2.8 Sh90, 0.66 xG+xA90, the same as Lukaku). We've seen this before with the likes of De Bruyne and Salah at Chelsea, and there were strong rumours that United were considering sacking Jose this summer in part due to his refusal to play Martial and, to a lesser extent, Rashford (3.1 Sh90, 0.51 xG+xA90). Paul Pogba (3.2 Sh90, 0.52 xG+xA90) has also never appeared to be fully happy at the club and overall I think leaving Sanchez on the bench would be better for everyone. As for DFS all of these guys are viable in GPPs (United are still good enough to beat most teams, after all), but with set pieces shared around I don't really think anyone has the sort of floor to make you feel really confident about using them in cash games. As for the defence we will probably see 33 year old fullbacks Ashley Young and Antonio Valencia start for one more season whether we like it or not; of the two Young is the most viable with 4.4 Crs90 and a chance to take set pieces.
Newcastle
The first part of the Sports Direct approach to transfers has been executed perfectly, with Newcastle spending as little as they can get away with to avoid relegation. The issue is that they still need to avoid relegation… Rafa Benitez will almost certainly make the best of a bad situation on the pitch, but he deserves better and if he leaves the club Newcastle will be in a lot of trouble this season. Newcastle were 9th best in terms of NPxGD in 17/18 on their way to a very respectable 10th place finish, but this season will be much tougher. The saving grace is that Watford, Burnley and Bournemouth haven't really done much this summer either, and Huddersfield and Cardiff are also in the mix for relegation. I think Newcastle will just about stay up, but it's close enough at the bottom to make the fans really worried.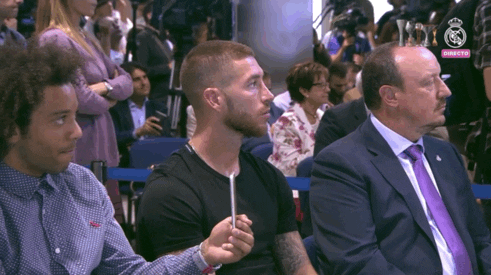 Dwight Gayle was decent last season (0.55 xG+xA90) after a fantastic year in the Championship, and I don't really understand why Newcastle would swap him with Salomon Rondon, who's stats were worse in every way. Mitrovic was even better than both players when given the chance, and it's telling that Fulham have splashed the cash at basically every other position this summer. New signing Yoshinori Muto put up slightly worse expected goals numbers than Rondon with fewer shots, and can probably be ignored for fantasy purposes. Ki sung-yueng isn't a bad player to pick up on a free for squad depth and re-signing Kenedy (2 Sh90, 3 Crs90, 0.37 xG+xA90) on loan will certainly help, but when you are replacing half-decent strikers with worse ones it's going to be a long season. Ayoze Perez was the top scorer with 8 goals in the previous campaign, and unless someone can have a career season in front of goal the defence will need to be rock solid for Newcastle to stay out of trouble. Signing Schar and Fernandez for a combined £9m isn't going to break the bank, but I'm not sure how much the back four will improve with them in it, if at all.
Newcastle tend to split set pieces around between Kenedy, Matt Ritchie and Jonjo Shelvey, which isn't what we'd like to see from a below average team. Matt Ritchie is the most appealing of the three on DraftKings with 6 Crs90, although his shot locations are poor and he has never shown anywhere near as much upside in the Premier League (0.31 xG+xA90) as he did in the Championship. Newcastle basically play any defender they have available at the fullback position and nobody can be expected to cross much, so outside of the set piece takers there isn't much to love for fantasy purposes this season.
Southampton
For the past few seasons Southampton have been a club with a smart transfer policy that have been threatening to claim the title of 7th best team, but last season things really went downhill in a big way. All season they basically looked fine (i.e. not relegation level) and a 17th place finish was probably undeserved, but with Mark Hughes now in charge I fear the worst. Southampton were good defensively at least on paper, finishing 6th in xGA, ahead of Arsenal and just behind Manchester United. However, they really struggled in attack, ranking in the bottom half of the league under Hughes, which isn't exactly surprising given his history at Stoke. With failed signings Carrillo and Boufal off on loan and Tadic leaving for £15m I'm not sure where the goals are going to come from. New £16m signing Mohamed Elyounoussi managed 11 goals and 15 assists in 33 games for Basel last season, but playing for one of the best teams in the Swiss league is a far different prospect to a below average EPL side. Southampton appear to be relying on Nathan Redmond taking a big leap forward and Charlie Austin staying fit, neither of which has happened so far since they joined the club. Also-always-injured Danny Ings is not really an optimal solution to that problem either, and £20m is a ridiculous gamble for a guy that basically hasn't played since 2015. Yes they had to cover his wages/rehab etc, but in terms of transfer fees Liverpool made a £12.5m profit on a player that totalled 738 minutes in 3 years! On top of that it's hard to see the defence staying as good as it was last season (a combination of the Hughes effect again and other teams being stronger), even with new CB Jannik Vestergaard joining the ranks. Their underlying numbers were good enough that they could be fine even with a drop in performance, but at the same time it wouldn't be surprising to see them in a relegation battle either.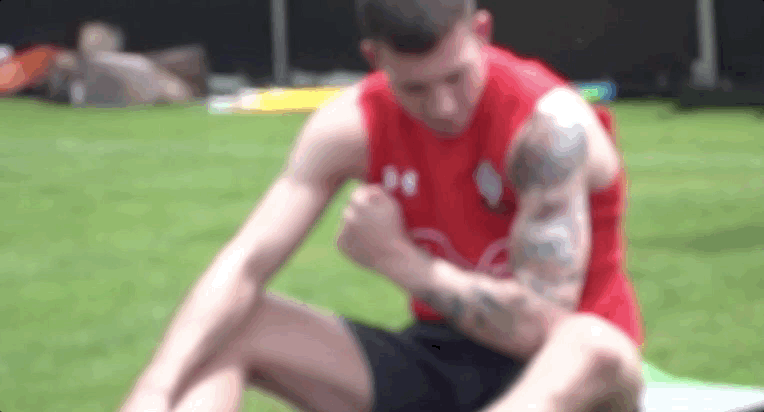 It's going to be the same guys for fantasy purposes as last year. James Ward-Prowse (8.3 Crs90, 0.33 xG+xA90) was the main set piece taker when he played. He should get more minutes this season and will be the safest option for Southampton in cash games. As mentioned already Southampton will need Redmond to take a step forward from the 0.3 xG+xA90 he managed last season. There's a chance he takes set pieces without JWP but if not he's basically just a GPP punt at best, as is Elyounoussi until we see how he adjusts to the league. Charlie Austin is a decent goal-dependent option when fit after managing an impressive 0.74 xG+xA90 in 17/18, and Danny Ings managed 0.47 xG+xA90 in 14/15 with Burnley if you feel like going there… Ryan Bertrand (3.9 Crs90 including possibly some set pieces) and Cedric Soares (4.4 Crs90) are fine at the defender position in favourable matchups, especially if we see Southampton rely more on crosses under Mark Hughes.
Tottenham
Spurs are good enough to finish in the top four without any new signings, but it's a very risky strategy when everyone around you is improving. Since the summer window was introduced in 2003, no EPL club has ever failed to buy at least one player! Apparently it's Brexit's fault, of course. Central midfield looks to be the area most in need of some reinforcements and I was fully expecting them to make a bid for someone like Kovacic; the fact that he joined Chelsea instead could prove costly with both teams competing for 3rd place. A deal for Jack Grealish never happened either, and with the likes of Bissouma, Zambo Anguissa and Torreira joining other EPL sides for under £30m, it's baffling how Spurs didn't move for anyone in that position. They lack squad depth compared to the rest of the top six and if any key players get injured it will be a real worry for Mauricio Pochettino – relying on Wanyama and Dembele to stay fit isn't exactly ideal… The good news is that they were comfortably the 3rd best team last season in terms of NPxGD with +33.2, behind Liverpool (+44) and ahead of Chelsea and Arsenal (both +24.3). They will likely be there or thereabouts again this season, particularly if Chelsea and Arsenal are slow to adapt to their new managers. Realistically Spurs won't be challenging for the title without any new players, however, especially when want-away players Rose and Alderweireld still might be sold before the end of the month.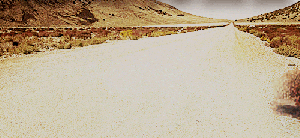 As this is the same team as last season, we know what to expect for fantasy purposes. 30 goal man Harry Kane (0.89 xG+xA90) is the best option here in GPPs, and he's also viable in cash games in certain match-ups if he continues to shoot more than 5 times per 90. Christian Eriksen is one of the safest cash game options in the league, with 2.7 Sh90, 0.53 xG+xA90 and 6.2 Crs90. We saw Eriksen lose some set pieces to the fullbacks last season; Davies and Trippier are going to be fantastic options again with 4.8 Crs90 each in a side that isn't expected to concede many goals. Alli (0.57 xG+xA90) and Son (0.68 xG+xA90) are both low floor/high ceiling GPP plays, and if we see more starts for Lamela and Moura this season they will also be viable, with a mix of attacking threat and set piece potential.
Watford
Watford weren't awful last season on paper, with expected goal numbers that basically put them on par with top 10 finishers Everton and Newcastle. However, it's really hard to see them improving on a 14th place finish this time around. Selling Richarlison for a £30m profit a year after you bought him is probably a good idea in theory, but not if you are going to sit around doing nothing with the money for the rest of the transfer window. The fact that 0.08 xG90 DM Doucoure was the top scorer last year with 7 goals should immediately set off alarm bells – I really don't see how Watford are going to score this season. The teams that performed worse than Watford in terms of xGA were Stoke, Bournemouth, Swansea, West Ham and Everton, two of which were relegated and another two who should be challenging for top 10 places. A team that concedes lots and doesn't score many is a recipe for disaster. Aside from a permanent deal for Gerard Deulofeu the only noteworthy additions to the squad from a fantasy perspective are fullbacks Marc Navarro and Adam Masina, as well as midfielder Ken Sema. Masina doesn't cross enough to be viable and is only worth mentioning because he could take minutes away from cross machine Jose Holebas (8 Crs90 including set pieces). Navarro averaged 5 Crs90 at Espanyol and would be worth using if you were considering other RBs Daryl Janmaat (3.4 Crs90) or Kiko Femenia (3.2 Crs90). Ken Sema averaged 1.6 Sh90, 2.7 CC90 and 6.4 Crs90 (including set pieces) in the Allsvenskan for Oestersunds. He would be worth considering if he has a monopoly on set pieces at his new club, but it's hard to expect that initially and his numbers will likely take a big hit at Watford anyway. Outside of that there isn't really anyone worth considering; you could take a shot on a striker or Deulofeu but you would be really scraping the barrel there on all but the shortest of slates. Maybe 18 year old Domingos Quina is a secret world-beater, but given how desperate West Ham should be for talented young centre-midfielders that seems unlikely…
West Ham
Pretty much everyone thinks that West Ham have had a fantastic transfer window. Whilst that's not necessarily wrong, particularly when you compare it to their previous business under the current owners, I still have more concerns than most. By far their weakest area last season was central midfield, and they really haven't done anything to address the issue. Signing Jack Wilshere on a free to replace Kouyate makes sense, but he won't fix things on his own and it would be naive to expect him to stay fit for the entire campaign. Joao Mario is gone and Manuel Lanzini will be out for most of the season, so West Ham basically have no creativity through the middle. It's all well and good signing some exciting wingers, but only if you can get the ball to them in dangerous areas. Defensively there were some big question marks about the likes of Noble, Rice and Obiang too, and at least two of those three will have to play significant minutes this season. A late deal for 32 year old Carlos Sanchez screams desperation and is more consistent with the sort of business we have come to expect from the Hammers over the past few years.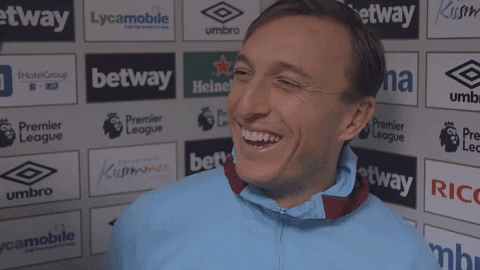 West Ham conceded almost 15 shots per game (3rd worse) and finished with the 4th worst expected goals against last season, conceding a league-leading 68 goals. They were saved by the fact that the attack significantly over-performed, with 48 goals scored compared to just 36.8 expected. Pellegrini is a massive upgrade and there is optimism that Lukasz Fabianski and a younger new-look defence can help stop the goals from flying in, but they will need to improve quickly to have a real chance of a top-half finish. Fullbacks Cresswell, Masuaku and to a lesser extent new man Ryan Fredericks do like to cross the ball, so if West Ham can start finding some clean sheets they will all be strong fantasy options this season.
Most of the excitement around new wingers Andriy Yarmolenko and particularly Felipe Anderson, both of whom could be fantasy friendly. At 28 Yarmolenko doesn't really have much future upside, but in a part-time role at Dortmund last season he did average 2.7 Sh90, 4 Crs90 and 0.71 xG+xA90. West Ham is probably about the right level for him and if he takes some set pieces he will be a pretty good option on DraftKings in favourable match-ups. Nothing about this move screams 'smart signing', however. Felipe Anderson is more exciting and is a Champions League level player when he's at his best, although he was hit and miss at Lazio with two good seasons since 14/15. Anderson was injured for large parts of last season but showed promise when he played, with 2 Sh90, 5.7 Crs90 (including set pieces) and 0.56 xG+xA90. Lucas Perez (0.53 NPxG90) for £4m makes sense as a backup option that can fill in anywhere across the forward line. The other main player to look at in GPPs is Marko Arnautovic, who was a revelation in a more central role last season and played a large part in helping West Ham on their way to a surprising 13th place finish, with 3 Sh90 and 0.55 xG90. If West Ham do manage to improve to match their potential then we will probably see Arnautovic top the 11 goals he scored in 17/18.
Wolves
Wolves, aka Portugal B, are not your typical promoted side. I don't expect an outsider to break into the top six this season, but at the same time I wouldn't be completely shocked if a team like Wolves managed it given the issues with Manchester United and, to a lesser extent, Arsenal. A spot in the top 10 is far from guaranteed, but it does feel like a bare minimum at this point, so I've gone down the middle and slotted them into my predicted table in 8th place. Nuno's side were comfortably the best team in the Championship last season with a goal difference of +43; having the likes of Ruben Neves and Diogo Jota in the team must have felt like a bit of a cheat code at times. They have made some good signings this summer, including versatile young DM/CB Leander Dendoncker and goalkeeper Rui Patricio, and will certainly be a tough test for most teams in 18/19.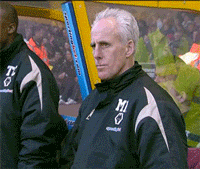 Unfortunately Wolves crossed fewer times per game than most Championship sides (16 pg), which is often a sign of a good real-life team but not ideal for DraftKings purposes. Wingback Barry Douglas was the main set piece taker last season but has since left the club, which probably makes sense overall but could hurt in the short-term after he put up 14 assists on the way to the title. The best bets to take set pieces in 18/19 are Ivan Cavaleiro (6.3 Crs90) and Joao Moutinho (3.5 Crs90), although it's not clear how much playing time they will get this season. Cavaleiro looks particularly appealing on DraftKings with stats of 2.2 Sh90, 2.3 CC90 and 0.73 G+A90. Helder Costa posted slightly worse numbers and only 2.3 Crs90, so is perhaps the odd man out aside from GPPs. New signing Adama Traore could also take set pieces (6.2 Crs90, 0.56 G+A90) and it's always fun to watch him play thanks to an insane 9.7 successful dribbles per 90 – nobody else in Europe even comes close to that. The options to replace Douglas at fullback look to be decent players but none of the defenders in the squad appear to cross much, so with Wolves playing in a back three it's mostly the attackers to target on DraftKings and the centre-backs to look at on FantasyBet.
Diogo Jota (3 Sh90, 0.55 G+A90) and Leo Bonatini (2.9 Sh90, 0.59 G+A90) were the top two scorers for Wolves last season, and Jota is particularly appealing on FantasyBet as a midfielder. Both players will be good goal-dependent GPP options in favourable matchups. New arrival Raul Jimenez put up 4.5 Sh90, 2.2 CC90, 1.1 G+A90 in limited minutes for Benfica last season, and on that evidence he will also be a strong GPP option.
Conclusion
Thanks for reading! At over 10,000 words this took a while, so if you enjoyed it please share it on social media! Good luck in your contests this season!
All data via WhoScored, StatsBomb and Understat.