The 2018 World Cup is finally here, so I decided to write a two-part World Cup preview article to help break down the fantasy relevant players from each team. This is a pretty long article so whilst you could read it through from top to bottom I'd suggest picking and choosing the bits most relevant to the next slate. I won't be producing any more content for the rest of the tournament, but I think there should be enough here to get you through the competition. Of course make sure you keep an eye on everything once the tournament starts in case we see any significant changes from what we were expecting. This was a lot of work, so if you find it useful please help me out by sharing it on social media!
Group A
Egypt
Egypt are essentially a one man team, so they could struggle here with Salah looking likely to miss at least part of the group stage. They typically play a very defensive style, opting to sit deep and play long balls up to Salah when they win back possession. In the final round of qualifying Salah scored 6 of Egypt's 8 goals, and the other two forwards in the squad have managed just 5 goals between them for Egypt in the course of their careers. Egypt will be hoping they can grind out a draw against Uruguay before crucial games against Russia and Saudi Arabia. Salah is of course in play on any slate but given his probable lack of fitness against Russia the Saudi Arabia game is clearly the best time to target him – according to eloratings.net they are the only side at the tournament ranked below Egypt. I wonder how the two worst sides in the competition both ended up in a group with Russia? Elneny has been another key player for Egypt in recent matches, but he isn't really someone we'll want to use in DFS. Winger Trezeguet had a promising season in Turkey with 13 goals and 6 assists, although aside from his dribbles (6.6 per 90) the rest of his stats don't stand out much in a weak league (2.2 Sh90, 2.1 Crs90, 1.4 CC90). Abdallah Said should take some set pieces but the only game we would realistically want to consider him would be the Saudi Arabia match, when Salah (also a set piece taker) is expected to be back. Given Egypt's playing style the fullbacks aren't very appealing either; Aston Villa's Ahmed El Mohamady is a nice option (5.1 Crs90) but he typically hasn't been in the starting lineup. West Brom CB pairing Hegazi and Gabr are worth a look on sites that prioritise clean sheets and defensive stats, but I would avoid using them on DraftKings. Overall this isn't a very good team, and the fact that this group is so weak is the only reason to consider using any Egypt players at all (Salah aside).
Russia
Hosts Russia will be determined to qualify from such an easy group, but it's hard to see them progressing much beyond that. ELO ratings rank them as one of the worst sides in the tournament, so they will have to rely on home advantage heavily here. Russia were underwhelming at home last year in the Confederations Cup though, beating New Zealand 2-0 before losses against Portugal and Mexico saw them fail to advance to the knockout stage.
Coach Stanislav Cherchesov has been criticised for his team selection, which doesn't bode well when you don't have much talent to begin with. Injuries at the back mean that Russia may be forced to start ageing duo Ignashevich (38) and Granat (31) in a back four instead of the back three system the players are used to, so anyone with even above average pace could cause some problems. The Russian fullbacks don't cross much either, with Smolnikov the highest of the bunch at 3.2 per 90. Even against the weaker sides in the group I'd think twice before playing any Russian defenders in DFS. The exception is Yuri Zhirkov, another veteran (34) who is way past his best at this point. For some reason Cherchesov seems to prefer Zhirkov on the wing ahead of Villarreal's Denis Cheryshev, and he also takes some corners when he's on the pitch. He's not awful on DraftKings if listed as a defender, but realistically he doesn't offer much going forward and they would probably be better off with him on the bench.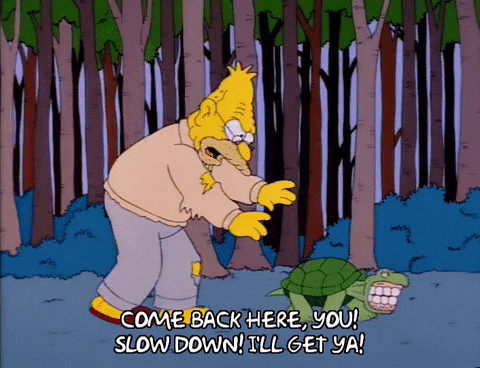 The attack for Russia is a bit more promising, with Fedor Smolov leading the line. Smolov managed 14 goals and 6 assists in the RPL for Krasnodar, with 4.3 Sh90 and 1.7 CC90. He's someone to target in GPPs against Egypt and Saudi Arabia. CSKA's Aleksandr Golovin is arguably the most talented player in this squad, but he's only 22 and it will be a big ask for him to shoulder so much responsibility in a home tournament. His stats don't jump off the page, but he does a bit of everything and is worth a look in GPPs at a cheap price, as is Alan Dzagoev who has similar numbers. Whilst Aleksandr Samedov isn't an elite winger he is more appealing for DFS purposes than Zhirkov, with 1.7 Sh90 and 4.3 Crs90. None of the Russian midfielders take set pieces for their club sides but they're all capable; I'd guess Samedov and Zhirkov will split corner duties, but we'll have more information after the opening match depending on who cracks the starting lineup.
Saudi Arabia
Saudi Arabia are the worst team in the competition, ranked 67th in the world according to FIFA. Most of their squad plays in the domestic league, but the attacking trio of Al-Shehri, Al-Muwallad and Al-Dawsari went on loan to LaLiga this year. They barely got any playing time in Spain, but Al-Muwallad looks like the most viable player of the bunch if you are looking to use someone from Saudi Arabia. The right winger has some pace and has shown a tendency to cross and shoot frequently. Uruguay are weakest in wide areas, Russia lack pace at the back and Egypt just aren't very good in general, so I don't think it's completely crazy to take a chance on someone like Al-Muwallad even though we can't really expect Saudi Arabia to have many opportunities. The other player worth considering if he's cheap on DraftKings is Al Burayk, who averaged just under 6 crosses per game this season in the Saudi league. Keep in mind that it's unlikely we see many crosses in general from this team, though. Striker Mohammad Al Sahlawi scored 16 goals in 14 qualification games if you're looking for a risky GPP punt at forward.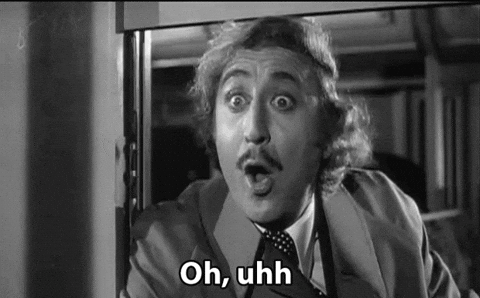 Uruguay
Uruguay are easily the top team in this group and they are probably the best dark horse candidate to win the entire tournament, although with such a tough draw likely in the knockout stages it's hard to see them making it close to the final. They deservedly finished in 2nd place behind Brazil in the South American qualification, ranking ahead of rivals Argentina in both actual and expected goals per game. Uruguay typically don't dominate possession, instead preferring to sit deep and counter-attack via long balls up to the forwards. This style makes a lot of sense given the nature of their squad and the fact that the rest of the South American teams love to play possession football, but they will have to change things in Russia. Uruguay have enough talent to overpower the other teams in the group, but they lack width and if their opponents sit deep and block the centre of the pitch then we could see fewer goals than we might expect at first glance.
Godin and Gimenez are about as good a CB pairing you could hope for in a national team, and they will be excellent targets on sites like FantasyBet that focus on clean sheets. The fullbacks are much less exciting, and are probably the weak point of the team. They can be avoided in DFS unless you're looking for clean sheets rather than peripheral stats. Vecino, Bentancur and Torreira are a talented young midfield trio that all play in Italy, although they are fairly defensive and aren't really going to be viable on sites like DraftKings. The lack of creativity in midfield could be an issue for Uruguay, so I will be hoping to see at least one of Arrascaeta or Urretavizcaya in the lineup. Over the past two seasons in the Brasileirao Arrascaeta has averaged 3.4 Sh90, 2.2 CC90 and 5.3 Crs90, and he should be the main set piece taker for Uruguay. He's a great option for DFS throughout the entire group stages. Urretavizcaya is perhaps more likely to come off the bench, but if starting he's also a strong option having averaged 2.2 shots, 4.3 crosses and 0.61 assists per game in Liga MX this season. Carlos Sanchez is the other candidate for set piece duties if starting, but the 33 year old is much less exciting with just 1.8 shots and 2.4 crosses per game in Liga MX this season. He did manage 7 assists in qualifying, however.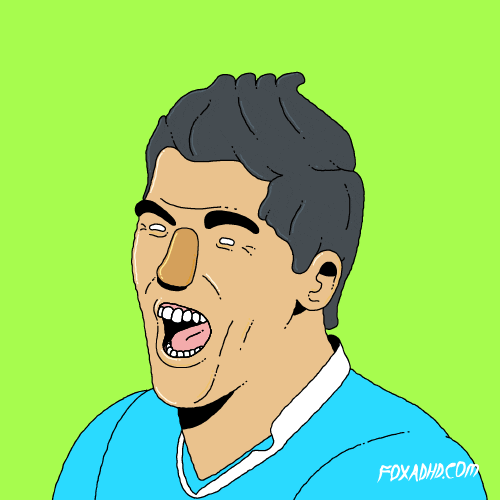 Of course the main targets from this team are Cavani and Suarez and it will be a surprise if they don't both find the scoresheet during the group stages. As noted in this article on FiveThirtyEight their roles are slightly different in the national team, with Cavani often having to drop deeper than he's used to with PSG due to Uruguay's lack of creativity in midfield. Despite that Cavani was the highest scorer in South American qualifying with 10 goals, whereas Suarez was level at the top of the assist charts with 7. Both players average >1 xG+xA90 for their club sides, and they should be some of the first players into your lineups throughout the group stage.
Group B
Iran
If Iran were in group A they would have a great shot at making the knockout stages. Whilst they don't have any players from the big 5 leagues a lot of the squad play in Europe now, so unlike 2014 lack of fitness shouldn't be an issue. They were excellent in qualifying, remaining unbeaten in 18 games and keeping 14 clean sheets in the process. Unfortunately for former Portugal boss Carlos Queiroz, his side have drawn a really tough group and whilst they won't go down easily it's hard to see them making it out. They were able to put up some OK attacking numbers en route to the World Cup but their best strategy here will be to play defensively and hope for a couple of chances from long balls. That said, the opener against Morocco is essentially a must-win game if they want to reach the knockout stages, so we can certainly look to target some Iran players in that one.
Alireza Jahanbakhsh is easily the most exciting player for Iran. He's coming off a fantastic season in the Eredivisie for AZ Alkmaar, finishing as the league's top scorer with 21 goals and also chipping in with 12 assists. Whilst he won't be able to attack anywhere near as much as he's used to here his stats are fantasy friendly – 4.5 Sh90, 2.5 CC90 and 5.1 Crs90 (open play). He also takes some set pieces for Iran, although Nottingham Forest's Ashkan Dejagah is the main set piece taker when he's on the field. Dejagah doesn't offer much in attack, so I'd only really consider him against Morocco, although Queiroz does focus on maximising opportunities from set pieces.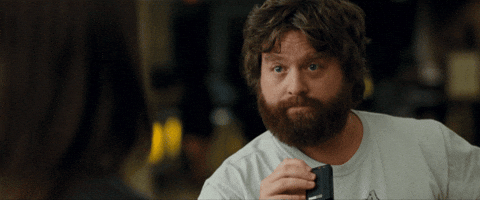 Striker Sardar Azmoun should feel comfortable in Russia having played there since 2013, most recently with Rubin Kazan. He scored 10 goals in qualifying but his stats are pretty average across the board in the RPL, so he's basically just a goal or bust player. I'd rather take the chance on Karim Ansarifard instead, who averaged 3.3 shots and 0.9 goals per game in the Greece Super League this season for Olympiakos. Fullbacks Ramin Rezaeian and Milad Mohammadi are worth considering. Rezaeian mostly played at RM/RW in the Jupiler Pro league this season for KV Oostende, generating 3.6 shots and 3.6 crosses per game, and Mohammadi averaged 4.2 Crs90 in the RPL for FK Akhmat. I wouldn't expect those sorts of numbers out of them in this tournament but they could be useful filler pieces if they offer a discount to some of the other more well-known fullbacks in the group.
Morocco
Morocco have perhaps the best chance at causing an upset in this group. They kept clean sheets in all six qualification games, and you will likely recognise a lot of squad members from various European leagues. They will be exciting to watch and I'm sure many will be rooting for them here. The opener against Iran should see Morocco create plenty of shots and crosses, but they could struggle to break Iran down and the second game against Portugal might actually suit them better. If Morocco and Spain do win their opening games Portugal will have to beat Morocco, who will look to play defensively and counter-attack through their talented attacking players. It's therefore not out of the question that we could see Morocco in the knockout stages.
Hakim Ziyech is a player that should be locked into your lineups on DraftKings throughout the group stages, even against Portugal and Spain. Ziyech basically shoots and crosses from everywhere, which isn't always ideal in a real match but certainly makes him an elite fantasy option. Ziyech has led the Eredivisie in both shots and chances created in each of the last two seasons, with 4.9 Sh90, 4.2 CC90 and 10.1 Crs90 this season for Ajax. In case that's not enough, Ziyech also takes set pieces and penalties for Morocco. The only time to consider fading him will be if his price tops $10k in the final group game against Spain.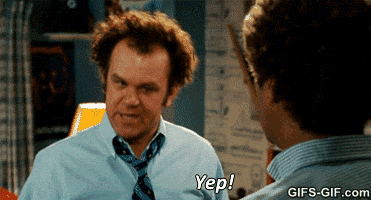 Whilst the rest of the midfielders are all decent players none of them are particularly exciting for fantasy purposes. You could look to striker Ayoub El Kaabi if you want someone to pair with Ziyech; the 24 year old smashed a record 9 goals in 6 African Nations Championship (CHAN) games, although keep in mind that this is a tournament that only features African born players from the domestic leagues. That performance did apparently see him get linked to Atletico Madrid and earned him a call-up to the main squad, where he has since found the back of the net in friendlies against Uzbekistan and Slovakia.
I already mentioned that the defense didn't concede during qualifying and they make for nice options, particularly in the first two games. CBs Medhi Benatia and Wolves' Romain Saiss are in play on sites like FantasyBet, but it's the fullbacks that are of course much more interesting on DraftKings. Achraf Hakimi is just 19 years old but he has already featured for Real Madrid multiple times this season, averaging 4.2 Crs90. Be aware that he sometimes plays out of position at LB for Morocco though, which leads to fewer crosses. Fenerbache's Nabil Dirar often plays at RB for Morocco instead of midfield, crossing 4.5 times per game for his country. Unfortunately it looks like he's listed as a midfielder on DraftKings, though. The other options at fullback are Lille's Hamza Mendyl (3.6 Crs90) or Nordin Amrabat (3.4 Crs90), but it's more likely that Amrabat starts on the wing instead. Amrabat doesn't do much for DFS purposes aside from crosses, and I'd try to avoid him if possible.
Portugal
At first glance people will be expecting Portugal to reach the knockout stages, but they are the team that will have the toughest time in this group given that they play Spain in the opening game. If they lose to Spain and someone gets 3 points in the other fixture Portugal will probably need to win both of their remaining games to stay alive in the tournament. They are certainly capable of doing so, of course, but it's not going to be easy. I'd keep an eye on the CB situation for Portugal, particularly against Spain. Bruno Alves and Jose Fonte are both old and slow, which means Portugal can't play a high line and the midfield is forced to play more conservatively than you'd like them to. If Benfica youngster Ruben Dias starts alongside Pepe instead I'd be more optimistic about their chances overall. If you see Alves/Fonte starting make sure to target pacey attackers against them in GPPs.
As far as DFS goes, having Ronaldo up front makes Portugal a nice team to target for peripheral stats. Portugal averaged 20.3 shots and 30.4 crosses per game in qualifying, more than any other team in the tournament. Those numbers were boosted by an easy group, but now that Ronaldo is a pure number 9 their main tactic is essentially to cross the ball to him as much as possible so he can get his obligatory 6-8 shots per game. Obviously Ronaldo is in play on any slate but that also means looking at Portugal crossers, particularly Ricardo Quaresma who averaged a ridiculous 14.9 Crs90 in the Turkish Super Lig this season. Quaresma isn't a must play vs Spain but I'd lock him in for the rest of the group stage.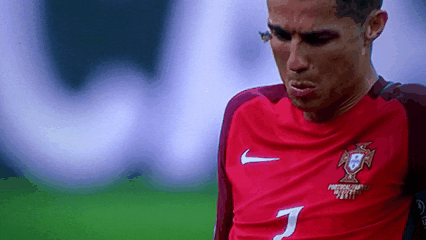 The Portugal fullbacks Raphael Guerreiro and Cedric Soares also love to cross the ball. With Guerreiro competing for crosses with Quaresma on the left, it's actually RB Cedric who is the more prolific crosser out of the two fullbacks, averaging over 6 per game for his country since 2016. Quaresma's presence in the side also puts a dent on expectations for the likes of Joao Moutinho, Joao Mario and Bruno Fernandes, who all typically take some set pieces for their club sides. Fernandes in particular is still worth considering if he draws a start against Morocco or Iran, but it's wise to temper expectations a bit. Bernardo Silva (0.46 xG+xA90) is in play for GPPs, but he isn't that exciting overall due to a lack of peripheral stats. Goncalo Guedes is perhaps more likely to come off the bench, but if he does start he's similar to Bernardo Silva for DFS purposes. Finally, Andre Silva hasn't seen much playing time with AC Milan this season but he should start up top alongside Ronaldo; he can be used as a boom/bust option in GPPs but his numbers aren't amazing and I'd rather look elsewhere.
Spain
Spain are one of the tournament favourites, and when you look at their squad it's easy to see why. Here is an XI of Spanish players that weren't selected, for example. Spain have never lost in 20 games under manager Julen Lopetegui and most people are expecting them to win this group despite some difficult opponents. I'd look to avoid using players against Spain if possible; they should dominate possession and are quick to press opponents when they do lose the ball. Whilst they are the best team in the group they might actually be the worst for DraftKings purposes; no team the world depends less on crosses to get the ball into the box. The Spanish defenders are therefore better suited to sites like FantasyBet that give heavy weight to clean sheets. I'd also avoid the midfield trio of Busquets, Iniesta and Thiago, who are typically the ones playing the pass before an assist. It seems unlikely that Spain will find it easy to score multiple goals against any of the teams in the group, and these three don't generate enough peripheral stats to be worth using. The same goes for Saul, but if Koke starts instead he is more viable given that he might chip in with some set pieces. Again the lack of attacking threat has me concerned though, with Koke generating just 0.28 xG+xA90 for Atletico Madrid this season.
The main players to focus on for Spain are David Silva, Isco and the striker. Silva had 5 goals and 5 assists during qualifying, with 3.1 shots and 4.7 crosses per game. He also takes set pieces, although Spain often favour short corners. Isco scored 5 goals in qualifying too and bagged a hat-trick in a 6-1 demolition of Argentina in a March friendly. I'd lean towards Silva overall, particularly for cash games, but both players will be strong options throughout the tournament. Marco Asensio is the other guy to watch out for if he cracks the lineup; the 22 year old Real Madrid midfielder averaged 2.7 Sh90, 2.5 CC90 5.1 Crs90 and 0.54 xG+xA90 in La Liga this season.
Striker is the main question mark for Spain heading into the World Cup, with Diego Costa, Iago Aspas and Rodrigo Moreno all vying for a spot up front. They could play with two forwards but it's probably more likely that they pick one of them, potentially rotating throughout the tournament. Aspas is probably the guy that has made the strongest claim for the role, having scored 22 goals this season in La Liga and 4 goals for Spain in recent matches when given limited opportunities off the bench. I bet Aspas at 189/1 to win the golden boot, so I'm certainly hoping he starts! Either way, all of these guys are in play in GPPs.
UPDATE: Spain head coach Lopetegui has been sacked! Apparently he failed to tell the Spanish FA that he was about to accept the Real Madrid job after the World Cup. If there's any side that can overcome something like this it's Spain given how many players they have in the squad with a high football IQ, but it will certainly unsettle the players at the very least and could blow this group wide open if they are affected too much by it.
Group C
Australia
The Socceroos are easily the worst team in group C, ranked 23rd in the tournament according to ELO ratings. They needed an extra time goal from Tim Cahill to beat 10-man Syria (yes, Syria) over two legs, and relied on a Mile Jedinak hat-trick to overcome Honduras in the inter-continental play-off game. It's going to be hard to justify using too many Australia players here. Huddersfield's Aaron Mooy is probably the most viable as the main set piece taker, although he will likely be overpriced and probably overowned as well. Outside of Mooy you're looking at a GPP punt on Hertha Berlin's Mathew Leckie or forward Andrew Nabbout, who was fairly prolific this season in the Australian A-League (0.44 goals and 0.28 assists per game) and can also play out wide. The youngest player at the tournament is Daniel Arzani, who's potentially in play if starting given his 2 shots and 5.3 crosses per game in the A-League this season. The fullbacks don't appear to cross much and overall I'm probably just going to avoid using players from this team if possible.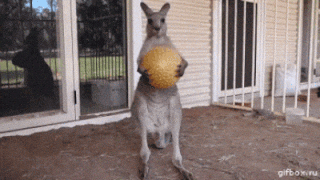 Denmark
Denmark are a pretty good side, ranked 12 in the world by FIFA, which puts them level with England and just behind 11th placed Peru. They are riding a 13 game unbeaten streak heading in to the tournament, conceding just 5 goals in that span thanks to a solid CB pairing of Simon Kjaer and Andreas Christensen, with talented young midfielder Thomas Delaney in front. Whilst they lack offensive firepower the rest of the teams in this group could struggle to break them down. Keep an eye on the starting lineup; William Kvist is ageing and has lost his pace, so if he starts alongside Delaney then there is some hope for quick players to get at Denmark's back line. The fullbacks don't cross much, so it's really just affordable clean sheets to look out for when choosing Danish defenders.
Head coach Age Hariede has been criticised in Denmark after leaving Nicklas Bendtner out of the squad. I bet that's not something he thought he would ever have to deal with! The strikers he has brought with him to Russia are all fine GPP options, but unfortunately probable starter Nicolai Jorgensen is the lowest volume shooter of the bunch and is the least appealing for fantasy purposes.  Andreas Cornelius managed 3.2 Sh90 and 0.64 xG+xA90 for Atalanta this season in limited minutes, so he is more intriguing than Jorgensen if he cracks the starting lineup. I don't hate wingers Yussuf Poulsen (0.51 xG+xA90) or even Pione Sisto (0.33 xG+xA90) in GPPs either, particularly vs Australia, but neither player offers much in terms of peripheral stats. Realistically the main place to look on this Denmark side is Christian Eriksen, who scored 11 goals in 12 qualification games and gets plenty of shots and crosses thanks to set pieces to give him a safe floor as well as upside. Everything Denmark do runs through the Spurs man, and if they score he's likely to be involved somehow. He will be a tough fade in any format as long as Denmark remain in the competition.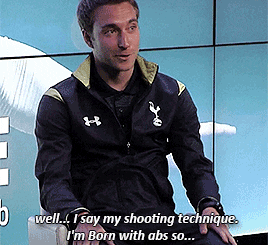 France
Most people are assuming that France will win this group with ease, but despite a hugely talented squad they could have more problems than people expect. Manager Didier Dechamps is probably the biggest weakness for France; he's typically a bit too conservative and still hasn't worked out a good way of getting the best out of his squad. A narrow 4-3-3 with Giroud, Griezmann and Mbappe seems to be the favoured formation given that Griezmann likes playing with Giroud and Pogba is best in a midfield three, but that setup has its problems. Dechamps would prefer Sidibe and Mendy to sit deeper but they will need to push high up the pitch to offer much needed width in that system, making fit again Mendy an excellent option on DraftKings. France do play a bit slower than the other top European sides – 10.9 passes per minute of possession is lower than England! When Giroud starts this just means they end up putting lots of crosses into the box when the opposing defenders have already positioned themselves ready to make a clearance. Australia will try to throw 10 men behind the ball and Denmark have some very good defenders, so France could potentially struggle to break them down. I do think Giroud should start against Peru, who have struggled to deal with similar types of forwards in the past, particularly in the air. However, against other weaker sides I'd rather see France overrule Pogba and go with a 4-2-3-1. Kante is good enough to play on his own in midfield if needed, and in that system you could play Dembele and possibly Fekir as well to help break down a set defense.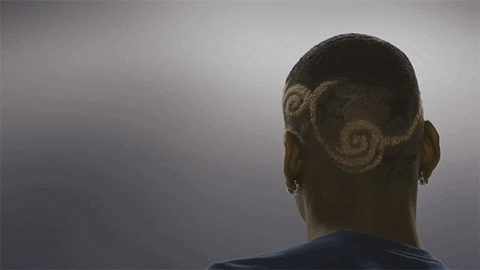 As far as DFS goes, Griezmann, Lemar and possibly Dembele will be competing with each other for set pieces. As Griezmann is the only certain starter of the three he's often going to be the safest fantasy option out of the France forwards when you factor in his 0.72 xG+xA90 this season for Atletico. Dembele and Lemar are both in play as high floor crossers that will likely need an assist to hit GPP value at what will probably be quite high salaries. Mbappe seems to have been given a free role in recent matches and I prefer him to Griezmann for GPPs; he has 0.45 G90, 0.57 A90, 3.3 Sh90 and 2.6 Crs90 in his France career so far (15 caps). Giroud is of course in play too, but as mentioned already I prefer him against Peru than the other two sides. Thauvin and Fekir will probably be forced to sit on the bench but they are both excellent options if starting; only Cavani scored more goals in Ligue 1 than former Newcastle flop Thauvin this season (!), and Fekir wasn't far behind. Pogba and Tolisso are more suited to DFS sites that award points for passing, but Pogba in particular is also likely to be involved in at least one goal during the tournament.
Peru
Peru are on a 14 game unbeaten run of their own, including a 2-0 friendly win over Croatia in March where youngster Renato Tapia dominated the midfield against Modric, Brozovic and Rakitic. South American qualifying is probably tougher than this group, and the expectation in Peru is that they can reach the knockout stages. They will be boosted by the late return of record goalscorer Paolo Guerrero, with opposing team captains appealing for FIFA to temporarily lift the 14 month cocaine ban that has kept him sidelined since December. Guerrero shoots frequently (4.2 per 90 in 2017 with Flamengo) and will be a solid goal-dependent GPP option throughout the tournament. That said, Peru remind me a bit of Villarreal for DFS purposes; a good side that don't shoot or cross quite enough to make anyone an elite play.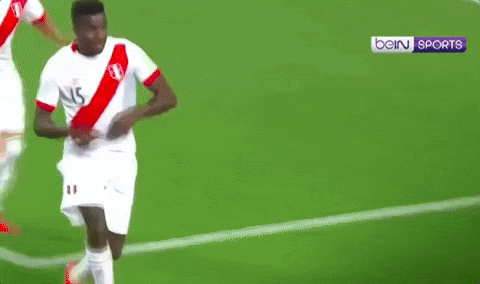 If Peru are going to have a chance in this group they need to win the first game against Denmark which is easier said than done, especially given the fact that they often don't have enough creativity to break down well organised defenses. They will be relying heavily on number 10 Christian Cueva, who registered 4 goals and 3 assists during qualifying but was also 4th in the expected assist table with 4.92, ahead of the likes of Messi, Sanchez and James Rodriguez. Cueva can take set pieces too, but that role has largely belonged to Orlando City's Yoshimar Yotun in recent matches, who registered 4 assists of his own in qualifying. Yotun typically plays a bit deeper, so it's really only the Australia game where he will be in consideration. Andre Carrillo will be familiar to most of you after his season at Watford, but it's opposite winger Edison Flores that draws more interest having scored 5 goals in qualifying. His peripheral stats don't jump off the page and he has been much worse in the Danish Superliga than for his country (1 goal in 29 appearances), so he's essentially just a GPP punt at best.
Group D
Argentina
Argentina were very underwhelming in qualifying, scoring just 19 goals in 18 games despite an array of talent at forward that is good enough to see Mauro Icardi miss out on the trip to Russia. Accommodating all of those forwards into a realistic system has been an issue for coach Jorge Sampoali, and he still doesn't seem to know what formation to use. Sampoali favours a high press, which worked well with Chile but could leave Argentina's weak back line exposed. This is a team that's almost certainly worse than people think and I wouldn't be shocked if they don't make it out of the group. Iceland are very well organised defensively, Croatia definitely have the talent in midfield to dominate and Nigeria have enough pace to make a slow defense worried. Indeed Nigeria have already beaten Argentina in Russia fairly recently, having won 4-2 in a November friendly. I do think Argentina will reach the knockout stages just because they have Messi, but it's not the foregone conclusion many are making it out to be.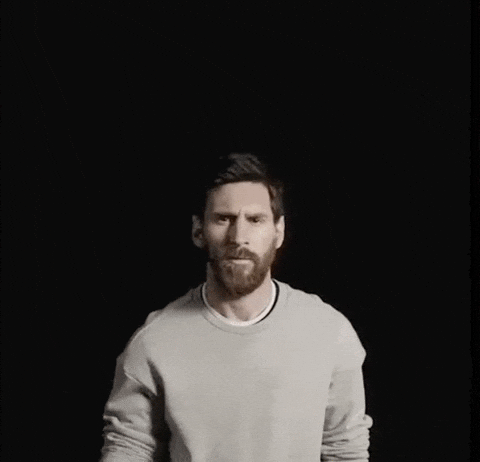 None of the defenders cross much and I'm not confident they will keep clean sheets either, so I think it's best to focus on the attack for fantasy purposes. Messi is of course an elite play against anyone and Aguero is the guy to look at next for goals after generating a league-leading 0.84 xG90 last season, but the wide players are also interesting on DraftKings. Angel Di Maria tends to take set pieces for Argentina and he averaged 4.1 Sh90, 2.2 CC90, 7.4 Crs90 and 0.87 xG+xA90 in Ligue 1 this season. Yes, playing for PSG certainly boosts his numbers, but he's a great option regardless. If you're looking for someone more contrarian, opposite winger Cristian Pavon is interesting, with 2.6 Sh90, 1.9 CC90 and 5 Crs90 for Boca Juniors in 17/18. Sporting's Marcos Acuna probably won't start, but he's also a prolific crosser with 8 Crs90 in Liga NOS. Ever Banega is fine if he starts in midfield, particularly on sites that give points for passing, but I'm more likely to just downgrade Di Maria a bit rather than looking to roster Banega himself.
UPDATE: A few people have been asking about Maximiliano Mexa, who could definitely start on the right instead of Pavon. His stats are similar to Pavon but with fewer crosses and 0.4 G+A90 compared to Pavon's 0.6. Pavon has played more league minutes this season and has performed better on paper, hence why I think he will get the start. However, I could be wrong and I think both players will likely get some playing time throughout the tournament. For what it's worth the consensus from Argentina reporters recently is that Meza will start against Iceland, with Biglia and Mascherano in midfield, Rojo ahead of Fazio at CB, Caballero in goal and Salvio at RB.
Croatia
Whilst Argentina have better individual players, Croatia arguably have the best overall squad in this group. They did actually finish second in qualifying to Iceland, so it will be interesting to see how they get on here. I do think they are better than Iceland though and are certainly good enough to beat anyone in the group, on paper at least. It's probably the last chance for a lot of players in the squad to achieve success on the world stage, so they will be desperate to live up to their potential here.
Atletico Madrid's Sime Vrsaljko averaged 7 Crs90 for Croatia in the qualifiers, making him someone to lock in on DraftKings throughout the group stage. LBs Strinic and Pivaric are nowhere near as cross-happy, so I'd probably avoid them unless they are cheap or you want to stack up Croatia defenders. Modric and sometimes Rakitic or Brozovic take set pieces, with Perisic another option for direct free kicks (he scored one from long range in their most recent friendly). Perisic is easily the best player in general for DraftKings purposes, with 3.1 Sh90, 5.4 Crs90 and 0.52 xG+xA90 in Serie A this season. Rakitic always plays deep and can be avoided, but Modric has typically been playing in a number 10 role with Badelj/Brozovic sitting deeper alongside Rakitic, making the Real Madrid man an attractive fantasy option providing he does take most of the set pieces.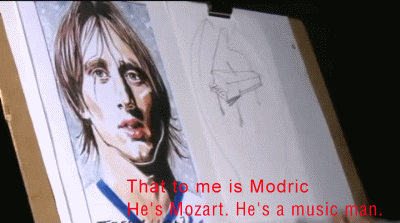 Up front it will probably be Mario Mandzukic, although Kalinic is a good alternative and Kramaric played there in a recent friendly against Brazil. If Mandzukic does start I'd probably stay away from him due to a lack of peripheral stats. Kalinic would be more appealing but again he will need a goal to be worth using. I think the best option would be to start Kramaric up front, with Frankfurt's Ante Rebic on the right wing. Kramaric averaged 3.3 Sh90, 2.1 CC90 and 0.65 xG+xA90 last season with Hoffenheim and Rebic is a skillful player who can be used as a GPP punt (0.45 xG+xA90).
Iceland
It's great to see Iceland at the World Cup after spending so long in the depths of European football. The team style and personnel haven't changed too much from the side that knocked England out of Euro 2016, although manager Lars Lagerback has made way for ex-dentist Heimir Hallgrimsson. As mentioned Iceland finished top of their qualifying group by playing a low-possession defensive style, which isn't very friendly towards DraftKings scoring. Their best route to the knockout stages will be to try and pick up a point from Argentina and win the Nigeria game to put them in a strong position heading into the final group matches. Iceland kept clean sheets in 7/10 qualifiers and well organised defensive teams have been able to overachieve in past tournaments, but recent friendlies have shown the potential for Iceland to spring some leaks at the back. Mexico and Peru both put three past Iceland in March, and they haven't had the best run up to the tournament after losing 3-2 to Norway and drawing 2-2 with Ghana last week. We could see them make it through to the knockout stages, but I think Nigeria are the more likely underdog to cause an upset in this group.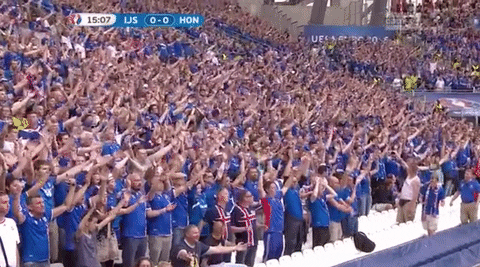 Alfred Finnbogason is coming off a 12 goal season with Augsburg in the Bundesliga (0.73 xG+xA90) and if Iceland do score from open play he's the most likely candidate, although the only time he will be in serious consideration is against Nigeria. Gylfi Sigurdsson and Johann Berg Gudmundsson are the two most familiar names in this team to most people and they are the two players to focus on for Iceland. They share set piece duty which does hurt each player overall, but given the fact that Iceland will probably look to sit deep and sneak a set piece goal these two seem to be the best candidates to deliver fantasy value. This does remind me of the situation at Everton and Burnley a bit though, with Iceland not likely to generate enough crosses or shots to make you regret fading their players in DFS. The fullbacks don't cross much either, so if you use Iceland defenders you're essentially hoping they can regain their defensive solidity from the qualifying campaign.
Nigeria
Nigeria are an interesting team, having failed to qualify for the 2017 Afcon before a dominant performance in a very tough World Cup qualification group that included Afcon champions Cameroon. Since 1994 they have made it to all but one World Cup and have been drawn against Argentina in 4/5 tournaments, losing all four games. After beating Sampaoli's side in November from 2-0 down they will be desperate to get another win here and make it into the knockout stages. Nigeria have enough attacking threat to worry anyone in the group, so if they can stay solid at the back they have a chance of causing a shock upset here. The sensible money certainly should be on Argentina and Croatia to make it through, though.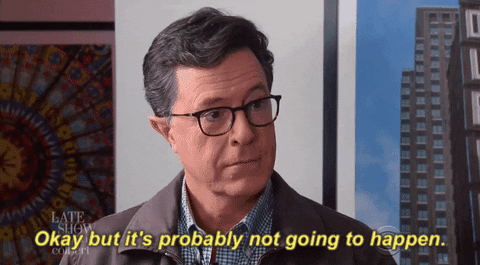 Victor Moses is the main man for Nigeria, operating in his favoured RW position and acting as the team's main set piece taker. He should be the first place to look if you are in need of a Nigeria player in your lineups. The other goal threats in this team are recognisable names too. Probable starters Alex Iwobi and Odion Ighalo are solid GPP options, with Ahmed Musa and my favourite Nigeria forward Kelechi Iheanacho more likely to feature from the bench. New Stoke midfielder Oghenekaro Etebo is probably the one to avoid having managed just 0.06 xG+xA90 for Las Palmas in an attacking midfield role last season, although he did have more success in Liga NOS before his January move. The fullbacks don't cross much, so with Nigeria likely to have a tough time keeping clean sheets vs Argentina and Croatia it's probably best to stick to the attackers. They do have a well organised defense though shielded by Ndidi and Mikel, so I don't hate the idea of using young keeper Francis Uzoho if you think Nigeria has a shot at picking up a win in any of the games.
Conclusion
That's it for part one! If you enjoyed the article or found it useful, please don't forget to share it on social media! Head on over to part 2 for a breakdown of the remaining 4 groups.
All data via WhoScored, Wyscout. and Understat.