Hello and welcome to the EPL gameweek 33 preview! We have a 7 game main slate to tackle and I imagine many people's attention will be focused on DraftKings' 'King of the Pitch' contest, with $25,000 up for grabs for first place. Good luck to anyone playing! There are still plenty of other contests on offer for anyone that didn't manage to qualify, so I'll break down a few key players to help you with your lineups on Saturday.
Defenders
Jose Holebas – Watford, $6600 DK, £14 YH
It might be really tricky to fit Holebas in this week, especially when you consider the fact that he's more expensive than a lot of the set piece taking midfielders on DraftKings. It's still worth mentioning him anyway because if you can afford him you're unlikely to regret it. Burnley allow more crosses per game than any other team, which should work out very nicely for Holebas with his 7.5 Crs90. We might even see a rare Watford clean sheet given that Burnley rank 20th in xG/Sh, which makes Holebas more appealing on Yahoo than he typically would be and also brings the likes of Janmaat and Femenia into play.
Ben Davies – Tottenham, $5700 DK, £16 YH
I like all of the Spurs fullbacks this week and it's worth pointing out that Aurier costs £2 less than Davies on Yahoo. However, I'm leaning towards Davies as the preferred option unless you need the extra salary. If Kane is fit enough to start we should see Lamela drop to the bench, which opens the door for Davies to potentially start taking some corners again as a left footer. Even if he doesn't take corners he should still be able to compete with Aurier from open play, with 4.4 open play Crs90 vs Aurier's 4.1. With over 50% chance at a clean sheet, it makes sense to look towards Spurs defenders even at high salaries. Ben Chilwell – Leicester, $4900 DK, £13 YH
Nothing about Chilwell's stats particularly stands out, so whilst he's had assists in back-to-back weeks this is more of a matchup play than anything else. Newcastle rank 17th in crosses against (18th away from home) and are one of the few sides that will be happy to concede plenty of possession to Leicester. We could see another game where Chilwell crosses more than normal then, which makes him a solid play in the mid-tier when you add in some defensive stats and clean sheet potential.
Martin Olsson – Swansea, $4300 DK, £13 YH
If you're looking to save a bit of money at the back this week Olsson should be one of the better options. West Brom are the favourites here at home, but this is basically one of the only times we can be at least slightly optimistic about a Swansea clean sheet. Olsson's 4.3 Crs90 stand out compared to others in his price range, and if Abraham finally starts up front Olsson will at least have someone to aim those crosses at. You're unlikely to feel great about using Olsson, but that's about as good as you can hope for this week if you need some salary relief at the position on DraftKings (there are plenty of options on Yahoo).
Fade: Ashley Young – Manchester United, $4400 DK, £15 YH
I imagine a few people will fall into the trap of using Young this weekend, particularly on DraftKings where his $4400 salary seems cheap at first glance. However, in my opinion Young is routinely overpriced on most slates and he certainly doesn't deserve to be more expensive against the league's best side away from home. Yes I'm biased, but I like City's chances to clinch the title this week. Even if you're more optimistic about United's outlook here Jose is still likely to enforce a conservative approach, which won't help Young to generate fantasy points.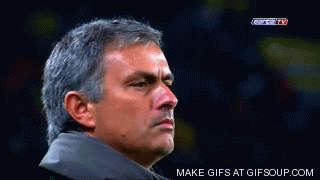 Midfielders
Christian Eriksen – Tottenham, $9200 DK, £22 YH
Eriksen has been extremely consistent in 2018; the only game where he hasn't topped 10 fantasy points on either site was away to Liverpool. With 2.6 Sh90, 6.1 Crs90 and 0.56 xG+xA90, as well as set pieces, against one of the worst sides in the league, it's hard to make a case against Eriksen this week.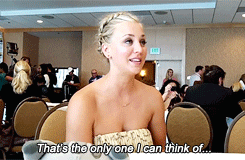 Pascal Gross – Brighton, $8000 DK, £19 YH
Knockaert is still suspended, which means Gross should once again have a monopoly on set pieces in a favourable home matchup. It's a bit gross to have to pay that price for him (yes, I went there), but he is one of the safer options at the position, particularly on DraftKings where forward eligibility will come in handy.
Kenedy – Newcastle, $6400 DK, £15 YH
Kenedy is becoming a regular fixture in the preview articles thanks to a hot start with Newcastle that has seen him produce 2.5 Sh90 and 0.53 xG+xA90 in just under 550 minutes. A trip to Leicester isn't an ideal matchup, but they do still rank 16th in shots against and 18th in crosses against at the King Power stadium. Kenedy also took the set pieces for Newcastle last week even with Ritchie and Shelvey in the starting XI. The matchup would have me worried about using him in cash at that salary, but don't overlook him in GPPs if you fancy taking a more contrarian stance on this game.
Georges-Kevin Nkoudou – Burnley, $5300 DK, £12 YH
Johann Berg Gundmundsson is expected to miss this one, which should see Nkoudou get another start on the wing for Burnley. We still don't have much recent data for Nkoudou, but the last time he played significant minutes he averaged 2 Sh90, 5.6 Crs90 and 0.27 xG+xA90, which are similar numbers to Brady and Gudmundsson. Whilst I'd always question the ceiling of any Burnley player (yes, even against Watford!), we know that at the very least Nkoudou should get some crosses as the main set piece taker. He looks like one of the better options in the $5k range on DraftKings this week, particularly in cash games.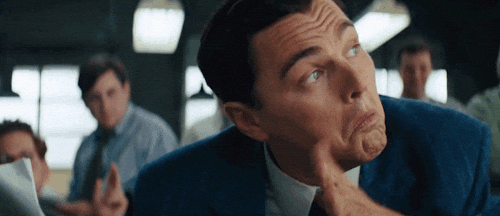 Fade: Marc Pugh – Bournemouth, $3200 DK, £14 YH
If Pugh starts on the wing for Bournemouth he might end up being fairly popular; there just aren't many good value options this week if you're trying to fit in the expensive Spurs players. I think Pugh is just about viable in cash games on DraftKings if no other obvious value opens up, but I'd have to argue that he makes a good fade in GPPs. Pugh's stats of 1.7 Sh90, 2.5 Crs90 and 0.19 xG+xA90 just aren't good enough to make you feel confident that he will hit GPP value at the frequency needed to warrant significant ownership. Pugh also typically doesn't last the full 90 minutes and seems unlikely to take any set pieces with Fraser and Ibe on the field. Avoiding a Pugh + Kane combination this week will give you a more unique roster construction and naturally differentiate yourself from the field if Pugh does end up being popular.
Forwards
Harry Kane – Tottenham, $11600 DK, £25 YH
Kane is expected to be back in time for the trip to Stoke and he certainly stands out on a slate without many top-tier forwards. The only slight concern is that he might not be fit enough to play the full game. Otherwise, the only argument against using Kane is that one goal from him is unlikely to completely destroy your chances of winning a GPP if you choose to fade him and build a more balanced lineup. It's a scary fade to make though!
Riyad Mahrez – Leicester, $9500 DK, £21 YH
Hopefully you all took my advice and avoided Mahrez last week. After a disappointing performance (by his standards) Mahrez has seen a bit of a price decrease, which is excellent news given that he finds himself in a much better situation at home to Newcastle. Rafa Benitez's side perhaps surprisingly haven't been as solid defensively as Mahrez's previous opponent Brighton, and as discussed earlier there should be plenty of opportunities for Mahrez to generate crosses and shots in this matchup. He's still more expensive than we'd like (only KDB and Kane are pricier on DK), but it's much more viable to spend up on him this week in all formats.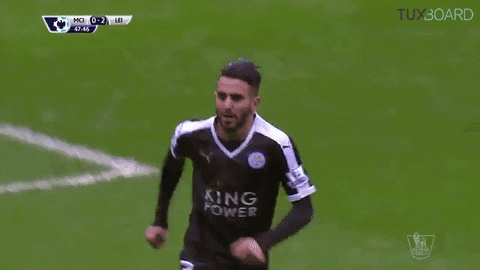 Gabriel Jesus – Manchester City, $8600 DK, £23 YH
There are two players on this slate with 0.79 non-penalty xG90, so it would be unfair of me to mention Kane and not Jesus (Salah has 0.73 NPxG90 if you're interested). Yes Kane shoots twice as much and has the better matchup, but I suspect many people will overlook the fact that City still have the second highest implied goal total on the slate. United are a decent team, but certainly not second best side in the league in my opinion and not scary enough to warrant avoiding City players. It looks like DraftKings in particular have been a bit too aggressive in adjusting the salaries for the likes of Jesus and Sterling here, and both players are strong GPP options if you're looking to move away from the chalkier Spurs players.
Jurgen Locadia – Brighton, $6500 DK, £15 YH
Locadia finally earned his first start on the wing against Leicester, and whilst he didn't produce an amazing fantasy performance it's worth considering him again in GPPs this week. We still don't know how well Locadia will adapt to the Premier League, and the fact that he's been struggling to get in the team at forward ahead of Glenn Murray is certainly a concern. That said, what we do know is that Locadia averaged 4.7 Sh90 and 0.63 xG+xA90 in the Eredivisie, which are impressive numbers by most players' standards. This is a good time to take a chance on Locadia and hope he can get on the scoresheet against a Huddersfield side that ranks 18th in xG/Sh against.
Fade: Ashley Barnes – Burnley, $5500 DK, £16 YH
After Barnes scored another goal last week to make it 4 in 4, I'm going to have to recommend fading him again this week. I'm almost certainly higher on Watford's clean sheet chances than most, but even if you are desperate to use a Burnley striker it makes sense to turn your attention to Chris Wood instead of Barnes (0.45 xG90 vs Barnes's 0.28). Given that both players have found success in recent matches, I'd rather just stay away and hope that Burnley's poor attacking numbers hold true this week.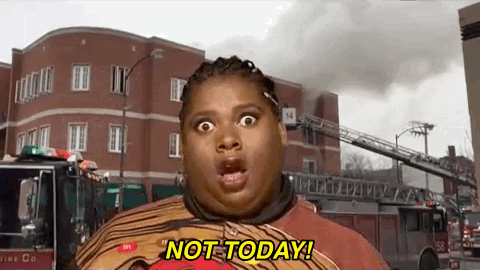 Conclusion
Thanks for reading! If you enjoyed the article please don't forget to share it on social media, and good luck in your contests this week.
All data by Opta.