Welcome to the EPL gameweek 32 preview! It's always nice to get back to some Premier League action after the international break, and we have a 7 game main slate to tackle this weekend on DraftKings and Yahoo. I'll focus on that slate in this article, but it's worth noting that FantasyBet are running a £25k guaranteed tournament this weekend which includes all 10 matches. The rules, scoring and salaries on FantasyBet are basically identical to the official fantasy Premier League game (FPL), which many of us are already familiar with. If you aren't a member yet, click the link below to sign up and enter the tournament for a shot at the £10k top prize!

In other news, I released my book, 'Daily Fantasy Football: The Complete Guide on How to Play and Win Real Money', this week on Amazon. The book includes strategy concepts for players of all skill levels, covering everything you need to know to become a top daily fantasy football player. If that sounds like something you might be interested in, click below to head over to Amazon!
Defenders
Jose Holebas – Watford
After back-to-back away fixtures against Arsenal and Liverpool, Watford will be hoping to get back to winning ways in a nice home matchup vs Bournemouth. The two sides are currently level on points, but this is probably a better spot for Watford than most people will realise at first glance. Bournemouth are ranked 20th in xG against overall whereas Watford are ranked a respectable 9th in xG for, so we could see some goals for the Hornets here. As Watford's main set piece taker Holebas is up level with the Watford attackers in terms of xA90 (0.16), and he should have as good a chance as any Watford player of grabbing an assist. Holebas also has 7.5 Crs90, which is almost unheard of for a defender and gives him a very nice floor on DraftKings. You will have to pay just under $6k to use Holabas, but it might just be worth trying to fit him in this weekend.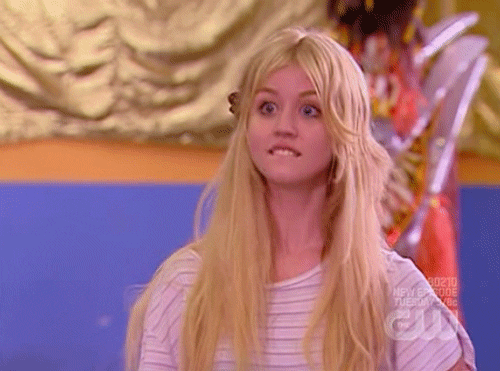 Ashley Young/Luke Shaw – Manchester United
Young is doubtful after picking up a minor injury on international duty, but either of the United LBs would be worth using this week anyway. A match against Swansea at Old Trafford is an excellent situation, and the bookies are giving United over a 60% chance at a clean sheet. Add in the fact that Swansea are ranked 16th in crosses against, and Young (4.5 Crs90) or Shaw (3.8 Crs90) become pretty safe options on all sites.
Arthur Masuaku – West Ham
Masuaku is back in contention after serving his 6 match ban, and if he slots straight back in at RWB he's a solid option this week. As mentioned in previous articles I wasn't really buying Southampton's current table position as being representative of their actual skill level, but with Mark Hughes now in charge I certainly don't want to bet against them getting relegated! Some of the decision making at board level has been horrendous this season… I'm not too confident on a West Ham clean sheet even at home, but with Masuaku averaging 4.6 Crs90 he still has a shot at a nice game regardless.
Florent Hadergjonaj – Huddersfield
I'm finally starting to get good at spelling Hadergjonaj after recommending him a couple of times in recent weeks!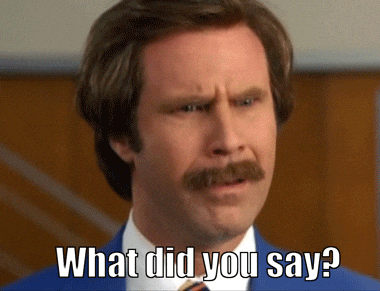 The Huddersfield RB is averaging 5 Crs90, with 7, 21 (!) and 7 crosses in his last 3 games. I do prefer the Newcastle side of this game quite a bit more but Huddersfield should still get some crosses in here; Newcastle rank 17th in crosses against, whereas the visitors rank 4th in crosses for. You could certainly do worse than Hadergjonaj if you need a mid-tier fullback this week.
Fade: Kyle Walker – Manchester City
Walker is a great example of a player who's real-life ability typically doesn't translate into fantasy value. 0.4 Sh90 and 1.6 Crs90 are stats symptomatic of a fullback playing for an elite team, and certainly aren't good enough numbers to justify a high salary in DFS. Given his high clean sheet potential each week Walker is much more viable on Yahoo than DraftKings, but I'd still rather use one of the City centre-backs given how heavily involved they are in build-up play.
Midfielders
Kevin De Bruyne – Manchester City
I wouldn't be too surprised to see KDB get an early rest this weekend given City's crucial upcoming fixtures against Liverpool and United, but I have to mention him anyway. City will still be keen to win this game to hopefully be confirmed as champions with a victory next weekend against United, and KDB is the best option at midfield on the slate if he starts.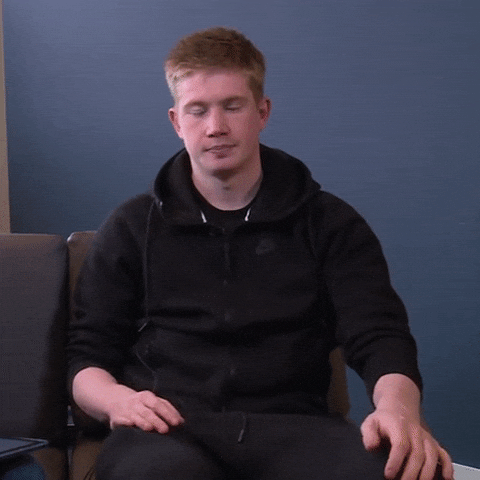 Pascal Gross – Brighton
Knockaert will miss this game, which means Gross should have a monopoly on set pieces. Leicester aren't a dream matchup by any means, but 6.9 Crs90 and 0.37 xG+xA90 are still nice stats to have against a side that rank average at best in all key metrics. The fact that Gross is forward eligible on DraftKings is certainly a bonus and the crosses give him more safety than most forwards on the slate, particularly those below $8000.
Kenedy – Newcastle
Kenedy is averaging just under 0.5 xG+xA90 since joining Newcastle (452 mins), as well as 2.8 Sh90. The crosses haven't been there for Kenedy in recent weeks but that appears to be more down to the team performances than Kenedy himself, with Newcastle only managing 9 or fewer crosses in their past 4 matches and just 15.5 per game overall this season (ranked 19th). However, with Kenedy taking some of the set pieces there is still potential for him to improve on his mark of 2.8 Crs90. Newcastle have the 3rd highest implied goal total on the slate and Kenedy looks like a good bet to be involved somehow if his team find the back of the net, with 2 goals and an assist for the club already.
Dusan Tadic – Southampton
Tadic was back on corner kick duty in Mark Hughes's first game in charge (JWP didn't start), so if the new manager sticks with a similar team we could see more of the same against West Ham. It can be frustrating to use Tadic in DFS, but set pieces should give him a much safer floor and he's still 2nd on the team in xG+xA90 with 0.37 (behind Austin). West Ham are ranked 17th in xG against, so it makes sense to take the chance on Tadic this week given his new role and reasonable salary across the industry.
Fade: Riyad Mahrez – Leicester
It's tough to recommend fading Mahrez any time he has an average or better matchup, but Brighton are actually ranked 7th in xG against and 2nd in xG/Sh against despite performing poorly in other areas (17th in shots against, 19th in crosses against). Whilst Mahrez should still have a safe floor, at $10k on DraftKings and £22 on Yahoo he really needs a goal to be worth using, and I'm not sure how likely that is this week given his mark of 0.21 xG90.
Forwards
Gabriel Jesus – Manchester City
Aguero is dealing with a minor knock and I'd expect him to be rested as a precaution, so we could see 80+ minutes of Jesus this week. In case you aren't already aware what that means, I'll just mention that Jesus is averaging 0.99 xG+xA90 this season and Everton are ranked 18th in xG against. He's no Aguero (yet), but he's not bad!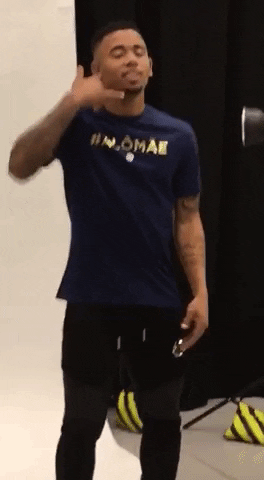 Alexis Sanchez – Manchester United
Hopefully everyone hates Sanchez right now, because I'm certainly not scared to use him. Sanchez does take the odd set piece or two, but that's just an added bonus on top of 3.5 Sh90 and 0.55 xG+xA90. He should be one of the highest owned forwards on the slate at home to Swansea, but I'm not sure he actually will be.
Marko Arnautovic – West Ham
As mentioned earlier I'm not convinced that West Ham are the better side here, with Southampton ranking average or better in most key stats. That said, I'm less inclined to rely on Southampton's past data than I would normally be with Hughes now in charge. Arnie's salary is back down to reasonable levels after he has failed to score in the past 3 games, and 2.5 Sh90 and 0.53 xG+xA90 make him one of the best goal-dependent forwards on the slate (in theory) outside of the Manchester teams.
Richarlison – Watford
My opinion on Richarlison this season has basically been dependent on recency bias, so given that he's failed to score for ages I'm fine with recommending him as a GPP option this week in the hope that he's relatively low owned. The Watford winger is still averaging 3 Sh90 and 0.46 xG+xA90 despite a 19 match goal drought, so surely he will get back on the scoresheet again at some point before the end of the season!? His salary has finally come down to a much more appealing $6500 on DraftKings and £15 on Yahoo too. All things considered, he should be one of the better options at the position this week.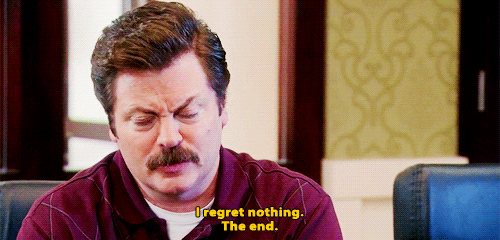 Fade: Ashley Barnes – Burnley
Game-log watchers will be attracted to Barnes this week against the league's bottom side; he's managed double-digit DK points in his past 4 games, including a goal in each of the last 3. Add in the fact that Burnley are constantly overrated in general and this is an easy fade in my opinion. It's not that Barnes is a horrible option (nobody is against West Brom really), it's that he will surely be over-owned relative to his chances of repeating his recent success.
Conclusion
Thanks for reading! If you enjoyed the article please share it on social media. Good luck in your contests this weekend!
All data by Opta.